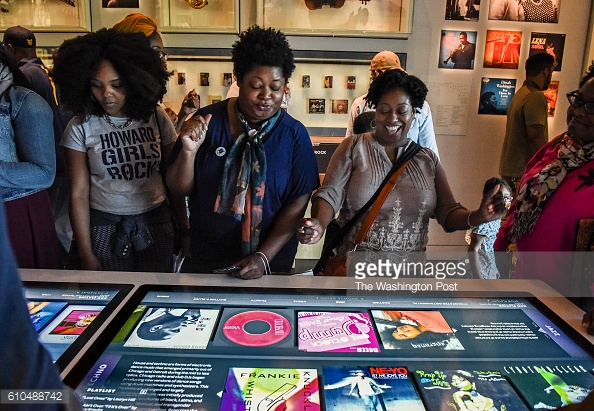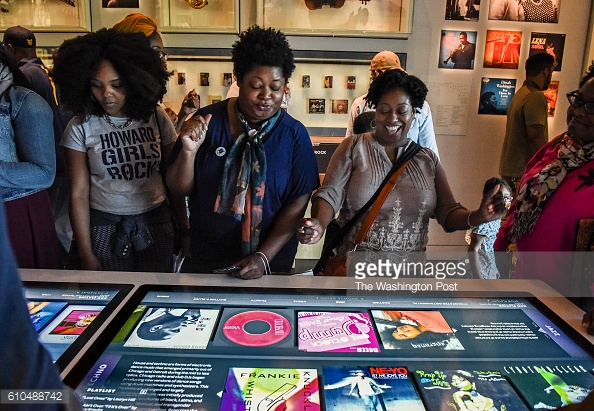 Today we'd like to introduce you to Denise Zannu.
Denise, please share your story with us. How did you get to where you are today?
I began as a "kitchen chemist" making natural products like soaps and candles for friends and family. I've always believed in the benefits of aromatherapy and wanted to share them with my reluctant loved ones. I needed to find ways to get them to use essential oils. So I decided to start putting the oils into "everyday" products like soaps or base oils.
One December, I gave my homemade soaps to coworkers as gifts and one of them came to me at the end of the day asking to buy what I had left. I had no idea what to charge her and was so surprised that she wanted them. I mean, they were nowhere near my best work. That day, I sold about a half dozen soap scraps for $40! She shared with me that there was a large market for natural products and that mine were indeed "good enough" to compete.
Three weeks later, I participated in my first vending event and made $ 500 in 3 hours! I recognized the opportunity and began the steps to launch my business realizing that I could reach thousands who wanted the choice of natural products that would work well and be healthier for you. In the next few months, I took my meager tax return to buy my business license, the production equipment, raw materials, and a website.
My product line grew because of requests by friends and family. Every time I made one item, they would ask for another that I had yet to create. I began manufacturing effective products that worked to address real skin issues that were concerns. One of our main products, the Body Whip, was first made because my father, who is a cancer survivor was suffering from dry, rough skin due to age and years of hard work. After about one month, my parents called to ask for more because my mother had noticed the improvement.
Overall, has it been relatively smooth? If not, what were some of the struggles along the way?
No, every business has its challenges. That's how you learn to be better.
One simple challenge is that many first mistake us as a retailer. We often get calls about store hours. It's been a little challenging for some venues to accept us as a manufacturer versus a retailer.
Being an independent manufacturer its extremely hard to get into some of the venues (natural product stores, spas, beauty stores) without being connected to large distribution chains.
Connected with that is the need for sales reps. in key regions where our products would be successful i.e. Atlanta, New York, Miami, Chicago, etc. who are willing to grow with the company.
We started by bootstrapping and although we are growing, we are sometimes limited on how many trade shows we can engage in for expansion due to the fact that they could be cost prohibitive and it takes a few years to build one's company reputation.
Alright – so let's talk business. Tell us about Black Mermaid's Bath & Body – what should we know?
Black Mermaid's Bath & Body manufacturers natural, luxury bath and body products. Black Mermaid's products are handmade by a skilled team with specially blended plant derived base oils, essential oils, and natural additives that have both topical and aromatherapeutic benefits. Our company produces superior products that contain natural, skin absorbing and balancing ingredients that come in unique scents that can soothe the mind, soften rough, dry skin, or balance oily skin. The quality and uniqueness of the ingredients have set Black Mermaid's apart among skin care and spa industries. The company's success is built on its ability as a small business to use distinctive aromatherapy blends in quality ingredients and its colorful labeling set against striking, contrasting packaging. Our purpose is to provide our customers with all natural cleansing, aromatic, soothing, moisturizing and exfoliating products that are non-allergenic, environmentally safe, unique…and beautiful.
The high-end quality in the simplicity of the products along with its packaging makes Black Mermaid's appealing to multiple industries: spa and salon, gift, natural product, and of course, skincare for both wholesale and private label. The company operates with the ideology of a micro-manufacturer (like a micro-brewery) building from local demand, producing high (effective) quality products, and expanding in successful increments.
Due to the success of the bath and body line, came our natural men's grooming line. Poseidon Men's Collection was released in late 2015 to provide men with an all natural shaving and skin care line that helps men reduce irritation caused by dry skin, razor rash, or razor bumps, and moisturize their beards as well as their skin . Our men's line provides "better skin for a better man."
Our number seller, Body Whip is offered in 4 scents: Patchouli & Jasmine, Lavender-Rose, Vanilla & Spice and Citrus continually sells out at all venues. Our top bars for skin care, are 3 facial soaps that contain ingredients to relieve itchy, dry skin due to eczema (Nourish), oily skin (Balance), and acne prone skin (Neem Face Bar).
We offer a selection of 7 luxury soaps enriched with Shea/Cocoa butters and 6 seasonal scents. Our products contain no animal fats (beef, lard), no additives and no preservatives, and our vibrant colors are derived from naturally ground micas (stone). Our luxury soaps are grouped into three categories: Earthy- HoneySpice, Nag Champa, Egyptian Musk, & Clove; Fresh & Clean – Rosemary & Lemongrass; and Floral – Lavender-Rose & Gardenia.
I am most proud of the fact that our Facial soaps have been able to effectively help hundreds of people particularly teens in reducing the irritations caused by acne. It has been both humbling and rewarding when teens acknowledge that they feel better about themselves because their face clears up. We truly do help people "Feel Beautiful. Live Naturally!"
Any shoutouts? Who else deserves credit in this story – who has played a meaningful role?
My family and friends have been a constant support to the process…from applying labels to packaging, helping to set up booths, to being an unofficial tester or suggesting new items add to our inventory! My parents have invested time…helping me set up booths at craft shows, etc. and even gifted me with 2 pieces of critical industrial equipment.
One of the most significant, honest critiques for my company came when I was just getting started. I approached a local retailer about carrying our products. He gave me an honest evaluation of the products….and a brutally honest evaluation of the packaging. He made me step my game up and improve our branding 100%. The company went out of business a few years ago, but I will always be appreciative of the critique. It challenged us to raise the bar and made us better.
Four months later, Health Unlimited of Toco Hills, Atlanta became my very first retail store. Their first comment, "We love your packaging!"
Winning the 2014 Gwinnett Chamber's Amazing Entrepreneur contest was pivotal in adding confirmation to my business concept as well as connecting me with resources to create a strong foundation for my company.
Dennis Daniels of Renaissance Executive Forums serves as my business advisor and board member regarding marketing strategies, administration and management, and growth and production.
Pricing:
Prices range from 7.99 – $25.99
Contact Info:
Address: Snellville, GA (we are not a brick & motor)
Phone: (404) 907-3858
Email: blackmermaidsoaps@gmail.com
Twitter: @BlkMermaidSoaps