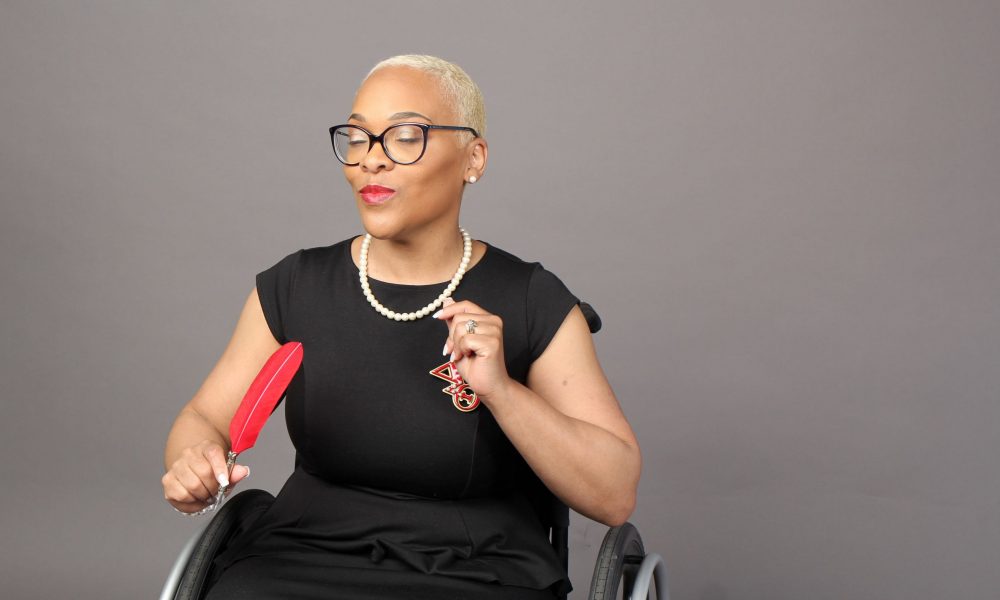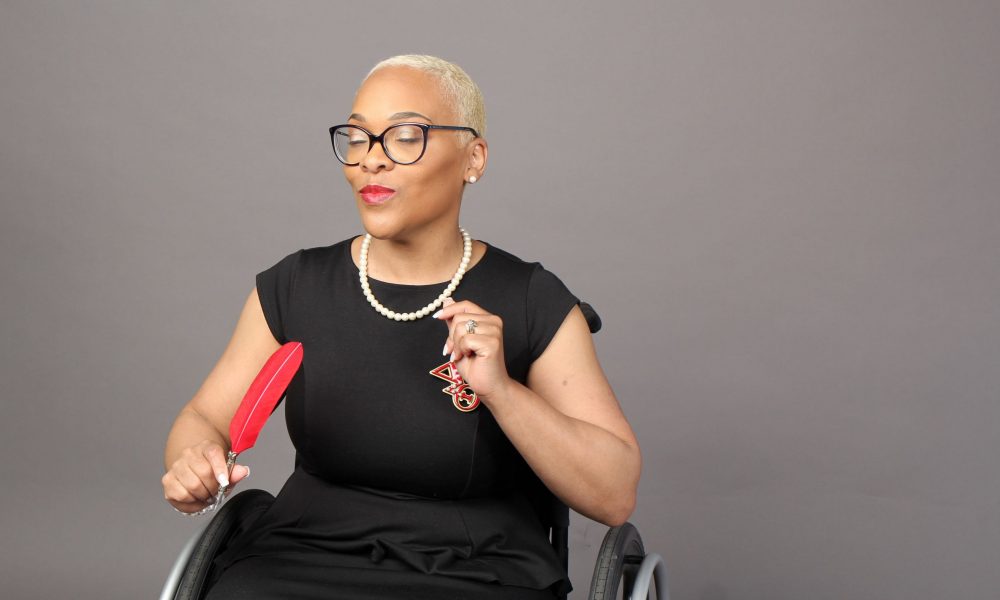 Today we'd like to introduce you to Dr. Chantrise Sims Holliman.
Thanks for sharing your story with us Dr. Holliman. So, let's start at the beginning and we can move on from there.
My story is a unique mix of "here's what I've always done" and "here's what I'm doing now." I am an educator by occupation but I am a writer and speaker by vocation. What's the difference between the two? An "occupation" is what you do. A "vocation" is what you're called to do. If you're blessed, as I am, you can find both in one career.
My life as a formal educator began in 1997 when I taught English at a private boarding school for African American students in Forsyth, GA right outside of Macon. However, it truly took flight in 2005 when I began my 12-year journey as a 9th Grade English teacher at Westlake High School. During that time, it was quite common for new teachers to be given 9th grade to teach because a) it was the most challenging grade level and b) no one else wanted to teach it. I, however, was the peculiar one who enjoyed teaching freshman. I saw it as an opportunity to lay a solid foundation for my students on which they could build. In fact, I loved it I made it quite clear it was only grade level I wanted to teach. Ever. Nobody argued because nobody else wanted to teach the course. It also didn't hurt that I was blessed to be very good at it. Each year, my students would make greater and greater gains until I began to have entire classes performing higher than the district and the state on their standardized tests. As a result, I became the expert on all things 9th Grade, not just in English but overall. I began to do informal research on teenage brain research so I could have a better understanding of what was going on with our students physically, emotionally, and psychologically during this time in their lives and why they were so difficult to get through to. I ended up doing workshops for parents and sharing what I learned with colleagues all for the purpose of bettering our students' experience when they entered high school.
During the years at Westlake, I was 9th Grade Team Leader, 9th Grade Academy Coordinator and eventually became everybody's "School Mom" or "Auntie." For the last few years I worked there, the name I was most commonly referred to was "Mama Westlake." It was so commonly used that I would have parents of students I didn't teach see me in public and say "Hey Mama Westlake!" They didn't even know my name. I didn't mind though. When I moved into Westlake's district back in 2005, I was determined to not just be the teacher who worked there but instead the teacher who worked AND lived there. I wanted my families to know me not just as their teacher but as their neighbor.
When I wasn't teaching my students, I was blessed to be teaching teachers also through professional development sessions I would create for my school and eventually teachers in the county. The only thing I loved more than teaching my students was working with my fellow teachers, new teachers especially. Eventually, I was as known for my Professional Development sessions as I was for my teaching. I brought the same concepts of engagement and fun that I used teaching my students into my work with my teachers so they always walked away with a skill they could use immediately. As a part of working with teachers, I also became a sounding board on which they could bounce ideas, frustrations, and triumphs. My office became a safe space where they could receive words of encouragement or a kick in the behind, whichever was necessary for them to get back to being their best selves. These were all the things that encompassed my life, a life I loved, until March 23, 2018, when all hell broke loose.
March 23, 2018 is the day I had a massive heart attack that would sent me into cardiac arrest nine times over 48 hours. It was during my initial time in the hospital recovering that I realized my legs no longer worked. All the doctors said they were just weak and would come back after I completed physical therapy but that wasn't the case. It would be 7 months after my heart attack that I would my physical therapist say "you're presenting as a paraplegic. Something is wrong." Also, during my time in recovery, I developed a serious infection in my right leg and my left food which ultimately resulted in my becoming a bilateral lower limb amputee. Within months, the woman who was getting up at 5 am to run 5 miles just about every morning and who had been preparing to run the 49th Annual Peachtree Road Race found herself without most of her legs and the inability to use them. For months, I battled severe pain and depression. I questioned God just about every day. Why me? I became a recluse and only left the house for doctors' appointments. Aside from the one time I went to brunch for my daughter's 21st birthday, I never went outside.
By December 2018, I had resigned myself to the fact that I would never walk again because due to the nerve damage I wasn't eligible to get prosthesis. My new life was going to include forever being in a wheelchair. I had to make a decision, either let go of my life or reclaim it. I chose to reclaim it.
By January, I was venturing out more and I began to become more comfortable being seen without my legs. A girlfriend of mine told me she needed me to return back to what I had been doing prior to my heart attack, encouraging teachers so she invited me to speak to the teachers at her school. Following that, I had to go to Chicago to speak at a conference. Next, I was asked to be the baccalaureate speaker where I once worked, Westlake High School. This was followed by one of my students suggesting I do a 60-second inspirational video every week to encourage people after I posted a brief video one day on a whim. My "Monday Moments" are now how many people begin their weeks. I gave myself a photoshoot and began using these pictures to promote myself as a speaker as I was led to share my story of perseverance with others. I began writing again and started working on my latest book along with participating in a new anthology to be published later in the year. When I finally got around to working on rebranding myself, my graphic artist told me that the name of my company was inconsequential because people weren't asking the company to come and speak, they were asking me and so I needed to brand myself. So now, my company Disturb the Universe, LLC falls under the umbrella of Dr. Chantrise Sims Holliman and not the other way. When one of my pictures with my motto garnered well over 12,000 views under #Speaker, I thought maybe, just maybe, there was a reason for all that happened to me in the past year. "Walk in your purpose whether you have legs or not" has become my mantra and the message I share as often as I am able.
As of this writing, I am preparing to speak at a conference in Augusta, GA as well as doing my first ever TEDx Talk.
Has it been a smooth road?
The biggest struggle by far has been my ability to regain my confidence. I battled low self-esteem most of my life so when I was finally in a place where not only did I like what I saw when I looked in the mirror, but I also felt good about all I had accomplished, I felt whole. I was an award-winning educator, a runner, a wife, a mother, and I had recently become a member of Delta Sigma Theta, Sorority, Inc. (East Point/College Park Alumnae Chapter). I had earned my doctoral degree and was well respected in my field. All was going well and life was good. It took a lot of hard work, support, and honestly, prayer to get me to where I am today. But, I am now convinced that this is only the beginning. "Eyes have not yet seen…"
What do you do, what do you specialize in, what are you known for, etc. What are you most proud of as a company? What sets you apart from others?
My name is the brand that I go by but under that are three aspects of my business: Holliman Speaks encompasses my motivational/inspirational speaking and Disturb the Universe encompasses my book publishing and professional development sessions. In the realm of education, I am best known for my PD and my book Teach Stay Love: A Reflective Journal to Help You Stay in the Profession You Love but I'm also becoming better known for my motivational speaking. I think what sets me apart is that while my story may be unique to many, the challenges that undergird my story are universal. I may be an amputee in a wheelchair but my struggles with frustration, disappointment, pain, anger, depression, triumph, joy, etc. are relatable to just about everyone who has been through something. I have the distinct ability to make whatever I am discussing relevant to a diverse audience and this applies not only to my speaking but my professional development sessions as well. Most people hear the words "professional development" and they automatically get a sour taste in their mouth. By virtue of the fact the PD arm of my brand is called Disturb the Universe, you can expect it to be anything but business as usual.
Let's touch on your thoughts about our city – what do you like the most and least?
What I love best about Atlanta is the pride that people who are from here have in their city. In a town that is overrun by people who aren't from here, it is considered a badge of honor to say that you are from Atlanta. I am originally from a town outside of Boston but I have been here since 1997 which means I've officially lived here longer than I've lived back in Massachusetts. I was told by a few friends that I can claim Atlanta as home now.
What I like least about Atlanta is the rate at which gentrification is taking over. At one point in Atlanta's history, "white flight" was very real with people running from the city to the suburbs. Now, that trend is reversing and areas that used to be all Black are becoming more diverse. Mind you, I have no problem with diversity. What I DO have a problem with is when people who have lived and worked in neighborhoods for a generation are being forced out without any type of plan for where they are to go. The term that's becoming more readily used is "Welcome to the New Atlanta" which is always accompanied by pictures or renderings of communities free of anybody of color, especially Black people.
Contact Info:
Email: chantrise@drchantrisesimsholliman.com
Instagram: @Hollimanspeaks
Facebook: @DrChantriseSimsHolliman
Twitter: @Hollimanspeaks

Image Credit:
Karen Marie Images, Authentic DNA
Suggest a story: VoyageATL is built on recommendations from the community; it's how we uncover hidden gems, so if you or someone you know deserves recognition please let us know here.