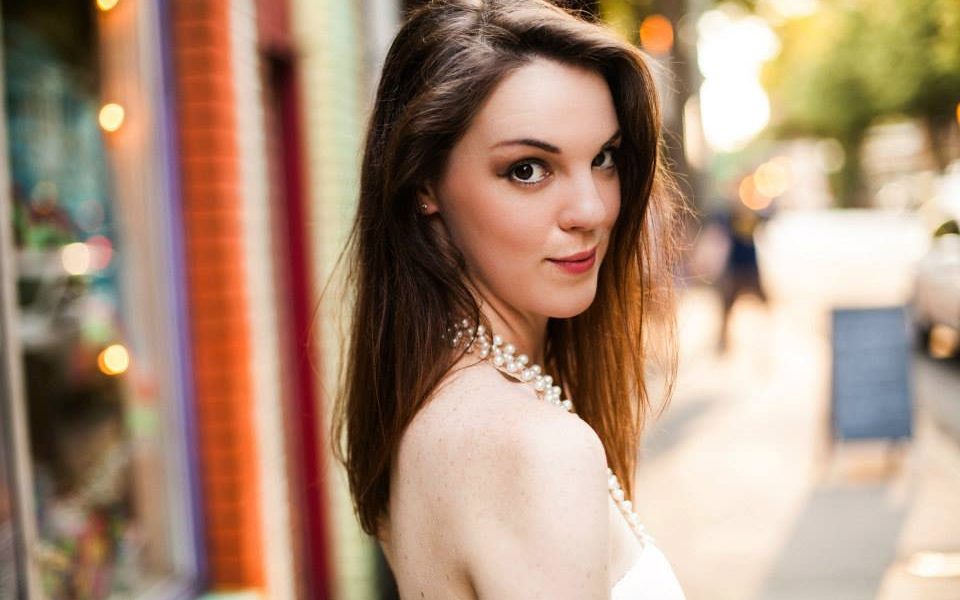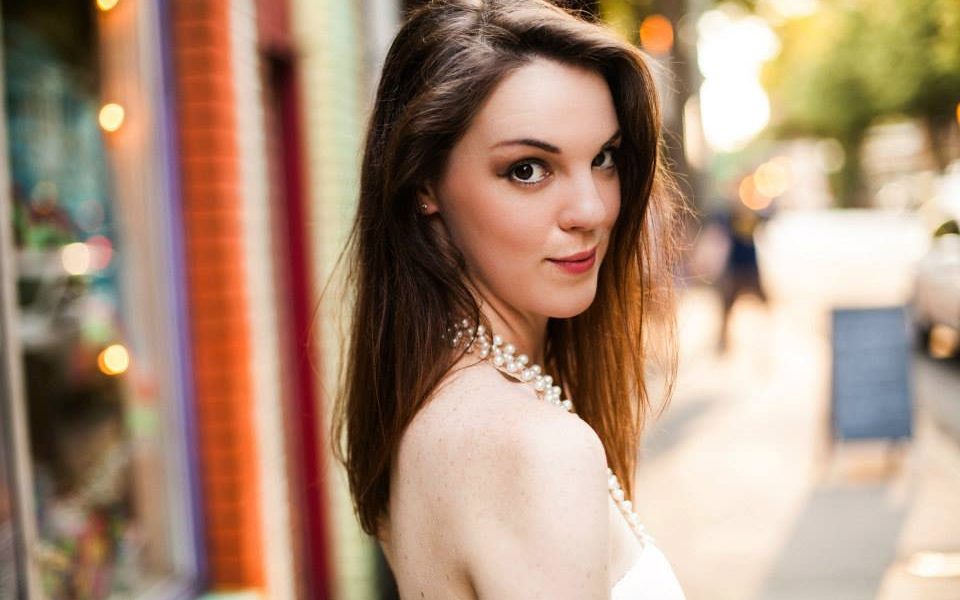 Today we'd like to introduce you to Briana Lamb.
Briana, please share your story with us. How did you get to where you are today?
Originally from Nashville, I decided to make the move a few years ago to the professed geek capitol of the USA – Atlanta (which also happens to be where the majority of Hollywood seems to be moving these days). My day job can vary widely depending on schedule. Some days I'm a film/TV stand-in, other days I'm nose-to-pencil drawing as a storyboard artist and costume illustrator. Other days I can be found perching precariously on tall heels and doing my best Matrix impression to get the shot as a fashion model. Currently, I'm making moves into the acting field.
One of the main things I do is a phrase I've coined – Geek Style Consultant. Currently, I am working hard on developing my blog "The Lady Nerd" into a personal brand, much like famed fashion bloggers or famous cosplayers, that would allow me to service individuals and collaborate with designers, fashion houses, gaming companies, entertainment/production hubs, and other creatives while bridging the gap between the fashion world and geekdom. With the two worlds circling ever closer, I aim to position myself in the middle of it all. Showing the world an alternative view that chic can be geek and geeks can be chic!
Has it been a smooth road?
There have definitely been struggles, both financially and personally.
Financially, being a creative person historically does not tend to equal stability. So I've had my fair share of "feast or famine" times. Sometimes my work allows me to pay the bills and enjoy an indulgent shopping venture. Other times I barely have enough to pay bills and eat more than one meal a day. I'm currently working towards a more steady middle.
It has not been an easy road. In fact, one could argue that I still haven't "made it". It took a few years to be signed with an agency and sadly, I wasn't given much in the way of chances for auditions, castings, or jobs. Most of my work comes from working directly with photographers, designers, brands, and the odd Model Mayhem casting. But I sincerely love what I do and the creativity that comes from direct collaborations.
So, what should we be on the lookout for, what's next in store for you?
Currently, I'm starting my own niche business – geek style consulting! So personal styling…for geeks! The twist is taking normal fashion styling, but putting a creative spin on it, tailored to individual clients. For instance, helping design and put together a work-appropriate business casual outfit based on Rey from Star Wars. Or a ball-worthy outfit inspired by Loki from The Avengers. I want to take geekdom from a formerly juvenile concept of fashion to another form of chic.
I hope one day soon to be living solely on my own, running my own business, being able to pay bills without stressing and help inspire as many people as I can with my creative endeavors.
Let's explore some of the challenges you've faced along the way. What was the most difficult part of your career so far?
Hardest point in my life – Two years ago, I was nearly killed in a car accident. I spent a long time in the hospital recovering from multiple injuries, including a pelvis broken in half and a severe concussion with brain damage that still affects me today. There's nothing quite as humbling as not being able to do anything for yourself, having friends feed you, bathe you, help you go to the bathroom, etc. It took me almost a year to learn how to walk again. All the time alone in bed gave a lot of time to think about my life, my future…..I've thrown off the cast of menial work and am fully pursuing my dreams!
Hardest point in my career – Alas, I'm still in it! It's very much feast or family. Such is the life of a freelancer. One minute you have so much work you have to turn things down while the next you're scrambling to find anything for weeks, sometimes months on end, wondering if you can put food on the table and not default on bills. Currently (unfortunately) I'm in one of the famine swings of the cycle. But I will not stay down. I never do. There's too much to live for!
What about "Wow-moments" – any moments that stick out? Any moments when you felt like you had made it?
Hm…I'm in transition at the moment, so I haven't quite had too many "aha!" moments. But the closest one I can think of was being invited to be a featured guest/VIP at Nashville's Geek Media Expo where I had my own table and presented panels on geek fashion.
I get my pleasure from the little moments – from someone coming to me for advice on how to put a geek character-inspired outfit together, or how to pose better in photos, to sharing their struggles with injuries, their vulnerabilities. I'm truly humbled by it each and every time. It's such a beautiful thing.
Contact Info:

Image Credit:
1) Photographer – Lauren Athalia Photography
2, 3) Photographer – RBC Image
4, 5, 6) Photography – Kyle Matthew Williams Photography