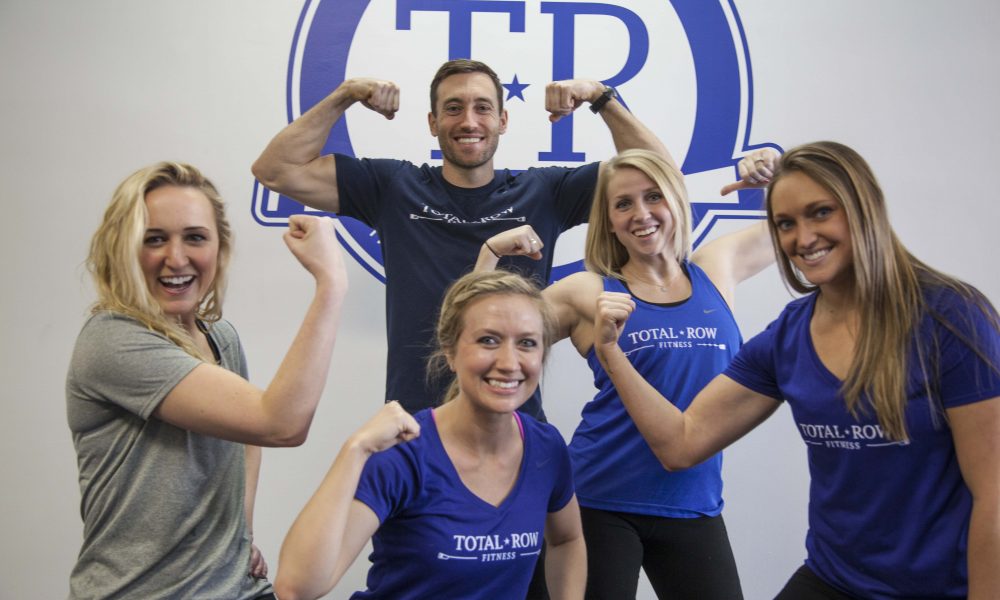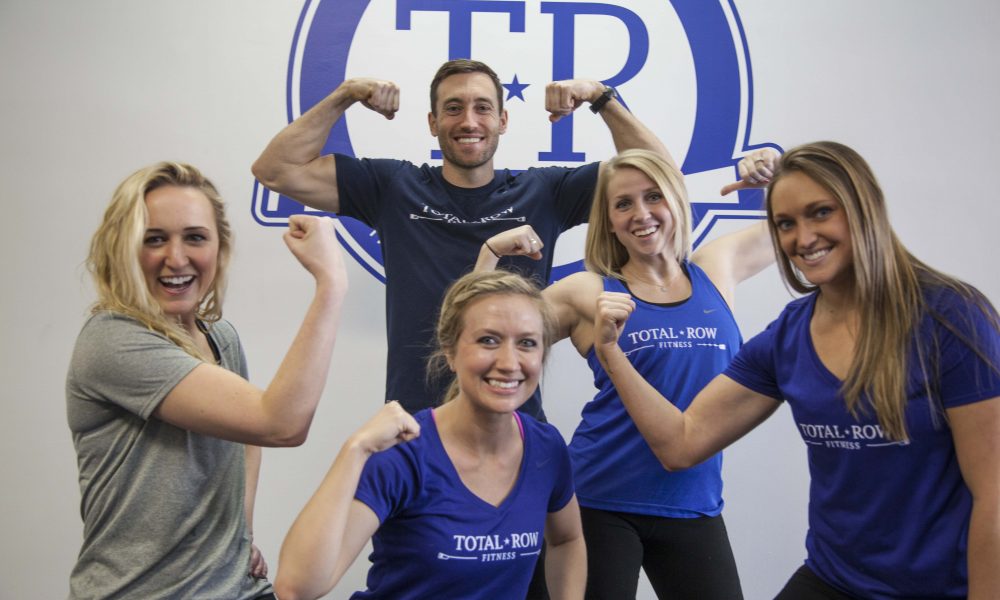 Today we'd like to introduce you to Elliott Smith.
Elliott, please share your story with us. How did you get to where you are today?
Total Row was created as an intersection of two different ideas.
First, my wife Lauren and I became fed up with the way the fitness industry had evolved over the last few years, and we had been searching for a different style of group fitness. Most classes you go to, especially in a big city, are filled with "celebrity trainers," obsessively loud music, or overcrowded workout spaces. You were essentially just being processed through a mediocre workout in order to make room for a new batch of people, while a marketing machine ran in the background. Workouts have become commoditized and inefficient, leading to expensive workouts that aren't worth the money. This realization coincided with a few injuries I had while skiing that brought me into rowing. It doesn't take long on a rower to realize its unique benefits: it works 9 of 11 muscle groups on each stroke (over 86% of your body), is an amazing cardio workout, burns up to 900 calories an hour, and is ZERO impact. It is truly a complete workout, and I have not yet found its equal. After some research, I realized how underserved rowing as a group workout was (and not just rowing randomly thrown in a workout, but actually done correctly). The cross section of rowing as an amazing workout, yet being underserved in what I view as a commoditized industry, become obvious and led to our initial actions.
The second part of our story is in regards to our Give Me 10 Big Ones donation program (10% of every $1 we make is donated back to the Atlanta community). I had been studying the idea of Conscious Capitalism, and loved the philosophy of using a business as a tool to help yourself financially, while improve your surrounding community and give back. We are not aware of many gyms in Atlanta with a similar program, and we thought it would fit well with our family-owned approach.
Today, we've been up and running almost 3 months, and are enjoying every minute. It's been tiring and difficult, but the feedback and support from our friends, family, and crew has been more than enough to keep us going. We have lots of projects in the pipeline, and are really excited for the rest of the year.
Has it been a smooth road?
Of course not. This is not a franchise, and Lauren and I have created every aspect of this business from scratch. We both also work full time, and starting a new business while working another job can be exhausting.
In terms of business obstacles, trying to explain that there are other ways to workout has been hard at times. Not only is rowing new to many of our members, but the style in which we teach is also different. We do not have blaring music or hyped-up instructors (things many people have been conditioned to view as necessary in group fitness). We offer our classes in a family-style setting, and we honestly want to help you along your fitness journey.
So let's switch gears a bit and go into the Total Row story. Tell us more about the business.
We are exceptionally proud of the fact that we are family-owned and operated, with a passionate commitment to the community. This is not a big box gym, and we want you to be as comfortable at the studio as you would out with friends and family. Lauren and I are the owners, our manager Katie is Lauren's cousin, and one of our trainers is Lauren's sister. We have received so much help and support from all of our family and friends, from my parents painting our walls to my brother in law taking professional pictures for us.
The most important part of Total Row is our Give Me 10 Big Ones program. In rowing, when a coxswain yells out "give me 10 big ones!" it is a call for 10 especially powerful strokes. Every quarter, we donate 10% of every $1 we make back to the Atlanta community. This was part of the foundation of Total Row, and is as central to our philosophy as rowing itself. We use this as a way to say "thanks" to our friends, family, and crew for all of the support they have shown us. I have not come across any other gyms with a similar program.
One final unique aspect of Total Row is that rowing is central to every one of our classes. All of our trainers are nationally certified to teach indoor rowing, and we are the only gym in Atlanta that can say this. Rowing has been coined "the Perfect Exercise" for a reason and if you want to learn how to do it properly, there is no better place to go.
How do you think the industry will change over the next decade?
This is a big topic for us. While there is good and bad with every industry, I think recent fitness trends have been a net negative. I believe the fitness industry has become overly commoditized, and I see a few reasons why.
First, there are too many of the same style workouts (by style I mean rowing, or spinning, or barre, etc.). With some styles you could walk in a circle and see nearly the same studio right next door. This saturates the market, and creates a commoditized industry where participants must either differentiate themselves through spending more or lower their prices. Since no one wants to lower their prices (especially not in the city), studios try to "differentiate" themselves. Unfortunately, this is not at the members' benefit. A studio will hire a "celebrity" instructor, or build an over the top workout area, sell $3 water, blare music through massive speakers, or any number of other things. The issue is that this does not improve your workout, and in many ways, it dilutes it. The net effect is that studios can now charge a higher price for a special workout that at its core, is really not all that great. We are here to change that!
If I were to take a positive position on the industry for the future, I believe that technology will continue to be a huge factor. Wearables and trackers are great, but the technology around the equipment is also improving. While a high-tech studio is not necessary for a great workout, I do think it can offer a lot of great benefits.
Pricing:
First class is FREE
Unlimited Membership – $179 a month
Varsity Membership (8 classes) – $129 a month
JV Membership (4 classes) – $69 a month
20 Pack – $320
10 Pack – $190
5 Pack – $100
Drop in – $23
Contact Info:
Address: 3655 Roswell Rd
Suite 204
Atlanta, GA 30342
Website: totalrowfitness.com
Phone: 404-806-0026
Email: studio@totalrowfitness.com
Instagram: @totalrowfitness
Facebook: @totalrowfitness
Twitter: @totalrowfitness
Yelp: Total Row Fitness
Image Credit:
Mark Willard