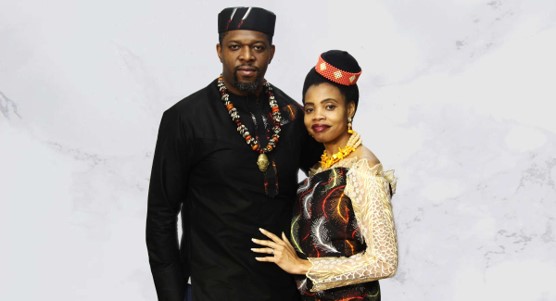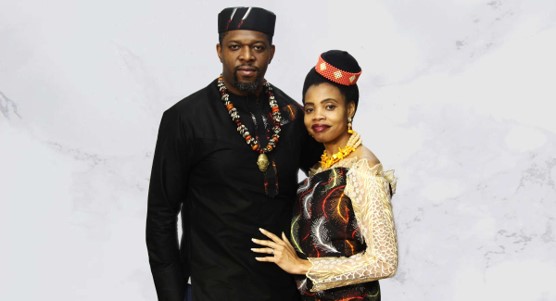 Today we'd like to introduce you to Brian and ChiChi Ezeike.
Brian and ChiChi, please share your story with us. How did you get to where you are today?
As a filmmaker, my work takes me around the world, capturing images and telling stories. I grew up in Nigeria but left for my birth country, Canada, after high school. Fast forward a few decades, now residing in the Atlanta area, I became somewhat of a culture warrior, working toward telling cultural stories as a way of preserving it and transferring it to the next generation.
As a father this work took on an even higher level of importance as I witnessed my heritage, the Igbo language and culture, slowly dying in many families for a variety of reasons, It's evident globalization and assimilation is crushing culture at a very rapid pace. For us to be able to transfer this gift of culture to our children much work has to be done.
I saw an opportunity to produce some original content in Nigeria along with my like-minded business partners. We created a TV travel show that promotes and showcases the Igbo culture. The show, Onye Ije The Traveller is now in its third season and airs in about 26 African countries.
Through my travels throughout Nigeria, mostly in Igboland and Yorubaland, I got to reconnect with my roots and opened my eyes to our gifts, talents, and potentials. I was really taken by the explosive fabrics and fashion accessories I was seeing in the stores and the markets in Yorubaland and Igboland. I bought quite a number of gifts for my wife. As a health professional and fashionista, she immediately felt the passion. We truly felt that with improvement in design and quality these products could be accepted in North America. We really saw this as an opportunity to share our culture with the world in our own little way.
As we started researching the business potential of this idea, we discovered that there was already a push from consumers to eschew big brands and support independent brands both domestic and those made in the African continent. This really encouraged us to forge ahead.
We started sourcing out local artisans in Nigeria and working on product designs and looking for ways to ensure we come out with quality products in the marketplace upon our launch.
As we were thinking about a name for the company, we had to look at what was happening to us internally as we were working on the business. At the heart of our mission is to share our culture, promote the local economy by using local artisans, putting quality unique products in the hands of our customers to make them look good and feel good about supporting a company that means something, then continuing the cycle all over again.
Hence, the name JIDE. In Igbo, Jide is taken from the phrase 'Jide aka', which means to 'hold hands'. In Yoruba, 'Jide' means to 'come alive' or to 'be awoken'. So, in essence, we're holding hands with our local artisans and customers to promote local economies and have them come alive in our products while being awoken to a new consciousness.
Has it been a smooth road?
That is such a loaded question. Has it been smooth? Absolutely not. We are facing multiple challenges along the way but are determined to work through them. It is no secret that Nigeria, which is the driving force for the new age of African fashion trends is a very tough place to do business. We have seen many people with good intentions venture into this space, get bitten, then run to China to manufacture their products all the while still claiming that they are making African made products. So, products are now being made cheaper and faster in China and at the same time pillaging the culture, one product at a time. Essentially this is a new wave of colonialism and profit mongering that we are trying to resist. The sad part is this destruction is self-inflicted.
Manufacturing in places like China is a business reality one will embrace. It's an almost inevitable. However, it comes with great responsibility especially if we're talking about profiting off local cultures at the expense of local industry. There has to be a balance between efficient manufacturing and guarding of culture. What's alarming us is the complete outsourcing of our resources many companies seem to be participating in, at the same time failing to disclose to their customers. As a result, local economies are dying, and artisans are struggling greatly to stay afloat.
We are fully committed to making a lot of our products on the ground in Nigeria or any other African country we might expand to in the future. As a company, any out of country expansion we engage in has to have some important cultural implications. For example, we saw a very unique opportunity to make some of our bags in Italy. The unique proposition here is that the bags are handmade by an Italian trained Nigerian Nun in an Italian Monastery. With the Monastery's blessing, most of the money generated by the Nun goes toward supporting local communities in Italy and Nigeria. We considered ourselves blessed to be presented with this opportunity and that is how our line of uniquely handmade Italian bags was born.
Part of our future is also to participate in the Made in USA movement as a way to support our domestic local economy.
So let's switch gears a bit and go into the JIDE GEAR story. Tell us more about it.
As Culture Warriors, we are proud of our African heritage and are fully committed to bringing quality handmade fashion wear and accessories made in West Africa to the marketplace. We aim to be a company that promotes the African brand; her clothing, her people, her culture.
We founded Jide Gear in 2017. The creation and production of our products have special meaning for us. We pound the soil and traverse the earth to bring these African inspired fashion gear at affordable prices. We are based in Stockbridge, a suburb in Atlanta, GA. Essentially, most of our customers find us through our pop up shops or our website www.jidegear.com
We have many things to be proud of but I think the most important is how passionate our customers are about our products. Their satisfaction makes us proud and encourages us to keep pushing.
We really want to start telling our story so that people will understand what drives us. As mentioned we are culture warriors, we believe in guarding our culture, telling our stories ourselves, promoting it, building up the ecosystem around it and transferring it to the next generation. This is the passion and mentality that drives us.
How do you think the industry will change over the next decade?
Yes, we do! African fashion is truly making its presence felt global. We simply cannot be ignored or disrespected anymore. We intend to be known in this space as the industry continues to trend positively toward the new African consciousness.
Contact Info:
Image Credit:
Brian Ezeike, www.wobfilms.com
Getting in touch: VoyageATL is built on recommendations from the community; it's how we uncover hidden gems, so if you know someone who deserves recognition please let us know here.