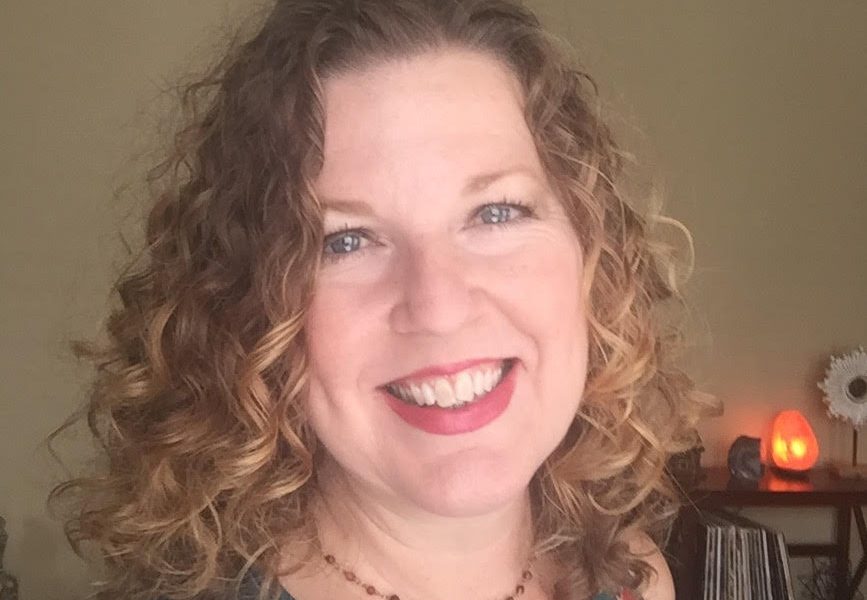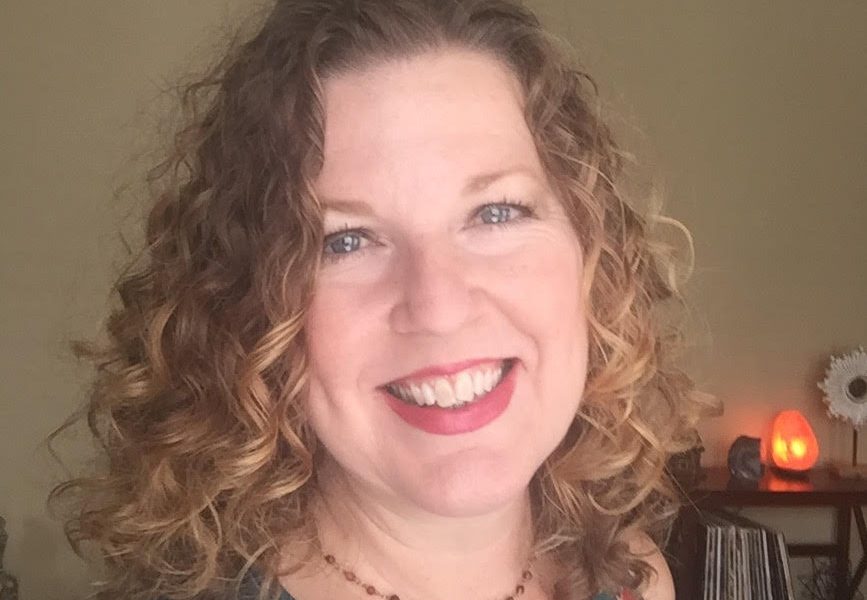 Today we'd like to introduce you to Lisa King.
Lisa, can you briefly walk us through your story – how you started and how you got to where you are today.
I found a passion for Psychology during my undergrad years at West Georgia College. After graduation, I immediately started the Psychology Master's program at West GA, where I intended to eventually get a Ph.D. and teach while doing psychotherapy in private practice on the side. Not long after starting the program, I found out I was pregnant with my oldest daughter. I continued the program for as long as I could during my pregnancy, but eventually, my husband and I moved back home to Fayetteville, GA for family support and employment opportunities. Grad school dropped off the radar, as I eventually had 2 more daughters and concentrated more on being a wife and mother. While raising my girls, I kept one foot in the mental health world by volunteering at the local domestic violence shelter as a 24-hour crisis counselor (back in the days of the pager!) and being a mentor in the local school system.
After about 5 years on the South Side of Atlanta, my husband and I moved our family back to Carroll County. The years rolled by, and I realized that I had poured my heart and soul into raising and homeschooling my girls. While they were growing more independent and would one day leave the nest, I knew that it was about time to invest in my own personal growth as well, so I explored the idea of going back to grad school to finish what I started. After 12 years out, I would need to start from scratch. The program where I started (now a University) re-admitted me, and in my late 30's, the journey began again. After years of doing for my family, it felt strange to do something just for me. While I had this desire to finish the program and do something that would pay off for me and my family, in the long run, I had no idea what lay ahead. I graduated with my Master's in Psychology in 2007, 2 years after starting the program.
There were a lot of twists and turns between beginning that degree to full licensure. To expedite the process of becoming fully licensed as a Psychotherapist, in 2011, four years after completing my M.A. in Psychology, I began another graduate program at West Georgia for an Education Specialist degree in Clinical Mental Health Counseling & Supervision (Ed.S.). I graduated from that program in 2014. I have always believed that it is very important to be involved in whatever your profession is because the networking and learning is invaluable. While still in grad school for my last degree, I became involved on the board of the Licensed Professional Counselors Association of Georgia (LPCA-GA). I became a board member in 2012. Finally, in 2015, my application was approved for my professional license as a Licensed Professional Counselor (LPC) in GA. I am now in private practice as a Psychotherapist, and the icing on the cake is that I can walk to my office from my house in under 10 minutes.
We're always bombarded by how great it is to pursue your passion, etc – but we've spoken with enough people to know that it's not always easy. Overall, would you say things have been easy for you?
LOL! No, it has definitely not been an easy road. I had countless struggles. One of my favorite quotes is from Viktor Frankel's book Man's Search for Meaning, "When we are no longer able to change a situation, we are challenged to change ourselves.". Not long after I started my Master's program I realized that my marriage was falling apart.
It hit me hard, because it seemed to come out of nowhere. What sustained me through this difficult time was being a part of the Psychology department at West GA and my closest friends and family. I graduated with my degree on time with straight A's within 2 years of starting the program. My 3 girls, who had come to classes with me, doing their homework in the lobby while I was in class, watched me graduate. We had a big celebration with friends and family afterward. At the time though, I did not take all of the classes necessary to become a Counselor. I had changed gears due to the challenges of my divorce, and ended up with a straight-up research-based Psychology Masters, instead of the Counseling Track Masters. It would take 4 more years, and so many single mom financial and personal challenges, including being homeless for about 8 months, before I went back to grad school yet again to get an Education Specialist degree (Ed.S.) in Clinical Mental Health Counseling and Supervision, which also required me to finish taking the necessary counseling classes to become a Psychotherapist.
During the years before my second round of graduate school, leading up to becoming a Psychotherapist, I worked doing a variety of jobs including managing events & membership associations, managing a mentoring program for the Carroll County housing authority, being an assistant to a local artist, teaching college and managing a special program for first-generation college students, being a University Academic Advisor, and being the Director of Marketing for a College within the University of West GA. I didn't hold all of these jobs at the same time, but I often had at least 3 jobs at any one time.
10 years after I started my journey to become a Psychotherapist, I finally achieved full Licensed Professional Counselor (LPC) licensure in 2015. It takes most people half that time, but being a single mom to 3 children had its fair share of setbacks.
Before being in private practice and becoming fully licensed, I paid my dues by also doing work related to my field. I did in-home family therapy for a non-profit, worked in a private practice Psychiatric clinic specializing in addiction and in a residential foster care facility, while also dipping my toes in my own private practice a few days a week. I eventually went full time in private practice when a longtime friend and mentor of mine decided to retire, gifting me his beautiful office in a well-established Psychotherapy practice just off the square in Carrollton.
During my time in the Counseling Ed.S program for my second graduate degree, a friend invited me to attend the board meeting of the state chapter of the American Mental Health Counselors Association (AMHCA), The Licensed Professional Counselors Association of Georgia (LPCA-GA) to learn how our profession works. I began volunteering for the board and held various positions, including Western District Chair, for about 4 years. I learned earlier this year that I was selected and asked to become the President-Elect of the organization. I will officially be the President of LPCA-GA in May of 2018 at our annual convention in Atlanta. That is a long way from where I started, and I still cannot believe I am here. I am still amazed when I look around. I may have struggled deeply since this journey began and life may not have turned out the way I had planned, I have learned from it. and I am a better person, parent, friend and Therapist for it. I am exactly where I want to be right now.
We'd love to hear more about your business.
My private practice is considered full time in that I usually see between 20-25 clients per week. I generally try not work on Fridays, but if I do I will see clients before noon. I work with clients of all ages. My specialty areas are anxiety, addiction, depression, trauma, relationship issues and life transitions.
Out of all of these, anxiety, trauma and addiction are my 3 biggest areas of specialty. I continue to learn and grow in all areas as a Therapist, but I have put most of my continuing education training in these 3 areas because there seems to be a high need for it, and it speaks to my own personal experiences.
What sets me apart is that my approach comes from a Humanistic Psychology standpoint, and that I am very genuine. I am not a cold or pretentious Therapist by any means. I work from the approach that the client and I are 2 human beings who sometimes struggle. I don't bring answers necessarily, I believe that my clients have the answers they need, but sometimes a facilitator and safe place is needed to tease it out. I try to meet my clients where they are, and I am right there with them while they bring their struggle to my office. While I am trained in a number of therapeutic approaches, I generally use whatever therapeutic approach the clients most need. I always tell them, "It is my job for you to eventually not need me anymore." I also bring my hound dog, John Lee Hooker to work with me most days. Clients have found him to be a soothing addition to my practice. After greeting the client, he usually just falls asleep on the floor.
So, what's next? Any big plans?
I would like to become certified in a few things to enhance my practice. I am looking at becoming certified in EMDR for trauma and anxiety as well as biofeedback, which I think can have significant value for clients and it is something they can do on their own. Hypnotherapy also interests me. I am also interested in learning more about post-traumatic growth.
Pricing:
$100 for a 1 hour sessions
Contact Info:


Getting in touch: VoyageATL is built on recommendations from the community; it's how we uncover hidden gems, so if you know someone who deserves recognition please let us know here.