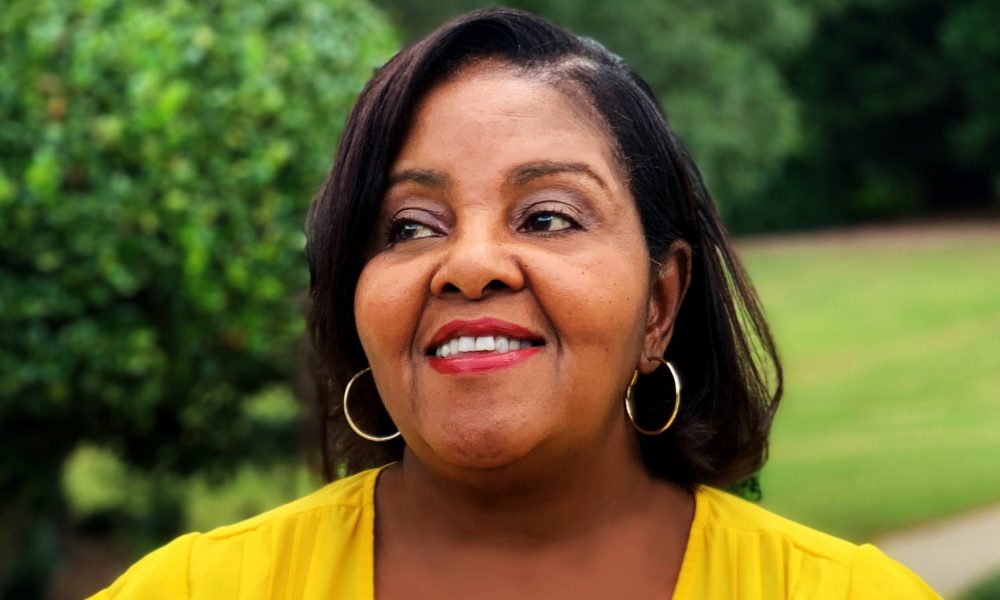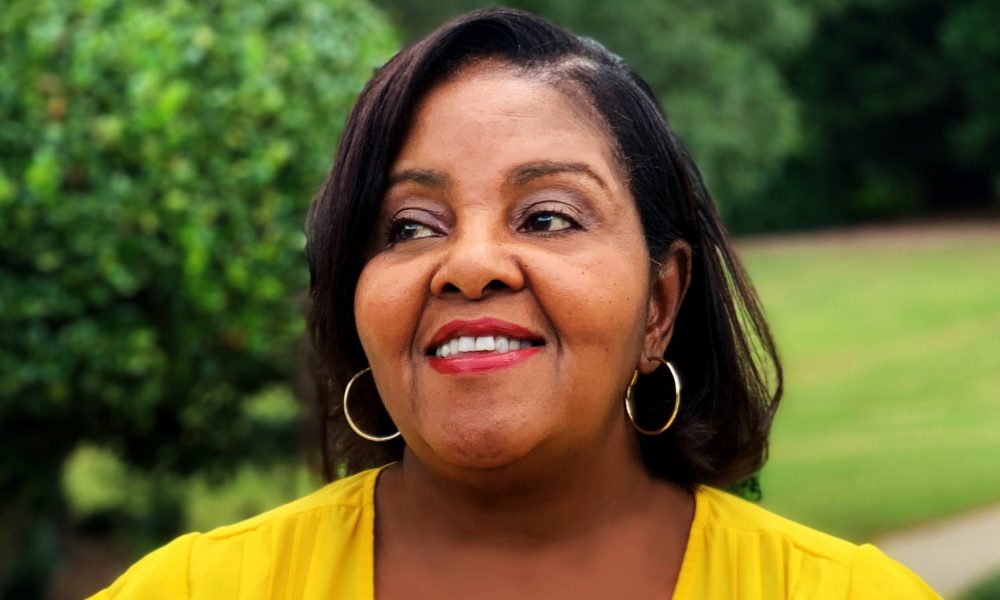 Today we'd like to introduce you to Margaret Johnson-Hodge.
Margaret, let's start with your story. We'd love to hear how you got started and how the journey has been so far.
I fell in love with words at an early age. At four, I started reading the Long Island Press (now defunct.) I would sit in my father's wing back chair and 'read' it from front to back. I didn't know most of the words printed on the paper, but I was curious about the world around me. Then I got into picture books and eventually books without pictures! I enjoyed finding out about different people, places, and situations, and so I was always 'borrowing' whatever books I found in my home. Around the age of 12, I read Maya Angelou's "I Know Why the Caged Bird Sings" and I said that if, as a Black Woman, she went through all she went through and grew up to become this amazing writer, maybe I could become a writer too. So, I sat down at the kitchen table to the electronic typewriter my mother had purchased for my oldest sister (that I wasn't supposed to touch) and I started writing my first novel.
Years later, I got married, had two children and was working a job that made me miserable. My husband, seeing my distress, told me that if I wanted to quit, stay home, raise our children and become a full-time writer, that I could. I had nothing at the time but a dream. No literary agent. No publishing contract. Nothing. But he believed in me enough to allow me to pursue something I wasn't even sure I could attain. So, I did. I stayed home, raising our children and wrote while he provided for the household. People were astounded that he did that, but his love for me and his belief in me was that strong.
The story that I started writing at 12 ultimately became my first published work by St. Martin's Press 28 years later. I often share this story in my writing workshops and everyone's mouth falls open. Some people would have given up, but I knew from a child that nothing beat a failure but a try, so I just kept on writing until I became published. I went on to publish four novels with St. Martin's Press and when it was time to renegotiate my book contract, their offer was dismal. I knew that if I didn't determine my own worth, no one else would. I talked it over with my husband and he said he supported me in whatever I decided. So, I walked away from them and my literary agent and kept on writing.
Two years later I secured a new agent, signed with a new publishing house for a six-figure book deal (I will never forget the smile that came into my husband's face when I showed him that check.) For the first time ever, I was given book tours. I was flying all around the country, with escorts meeting me at airports and chauffeuring me to various venues. I made bestselling lists, including Dallas Morning Star, Essence Magazine, Black Expressions and Blackboard. I knew I had arrived.
Showtime and Hallmark considered two of my books for movie options. I was invited as a guest author at the University of Wisconsin—Eau Claire where my books were used as part of the English Course Curriculum and Harvard University asked me to submit a short story for their literary magazine. One of my books made the "Reviewer Book of the Year" and another was nominated for "Book of the Year." One tome was the 'face' of a major publisher's imprint and I had book tours for a total of 79 cities. Town Cars picked me up to take me to airports and I stayed in 4-star hotels. It was pretty good until it wasn't.
When it came time to renegotiate my next contract, I faced the same dilemma—publishers not understanding my worth. Again, I consulted my husband and again, he supported me in whatever I felt was best. So, I decided that if I was going to 'give away' what would have been my eighth book, I would 'give it away' to myself. I walked away for a second time, deciding to self-publishing and did. That was in 2003 and I never looked back. I continued to received offers for book deals, but I turned them down. I knew my worth and would not allow anyone else to ever determine that for me again.
My mother, who had always quietly supported my goal to became a writer, who heralded my successes and told anyone who would listen that "her daughter was a NY Times Bestselling Writer" (I wasn't, lol) gave me my initial funding to get my books published. Though she was on a fixed income, living an extremely modest life, she found a way to do so. She believed in me that much and I was able to pay her back. She also confessed that when I was a child, someone told her that I would grow up to be a great writer, That Mother/Daughter dynamic of going 'left' cause your Momma said you should go 'right' is very real. No doubt she realized that and that's why she kept that to herself.
Was it scary stepping out on my own? Yes. Expensive to produce my own books? Double yes. There were many moments when I wanted to give up. The direst occurring when I un-expectantly lost my husband to an aneurysm in 2004 and years later, announced to a room full of people at a main book event in New York City that 'I had no more stories in me.' I will never forget the gasp that went up in the room.
Tripping, stumbling and falling, I made my way through and got to the other side of all that despair, going on to complete five more bodies of work and moving into mentoring aspiring writers and offering writing workshops throughout the year. I've made hard, uneasy choices in my writing career. I've had fellow authors shake their heads at my decision, confused about the path I've chosen. But I know that no one can determine what's best for me or the journey I've decided to take. At the end of the day, I know my worth, I have my stories and readers who want to read them and that is everything and more…
Overall, has it been relatively smooth? If not, what were some of the struggles along the way?
There was nothing easy about my journey. Born into the end of a failing marriage, my father left home when I was six years old. The youngest of three, I grew up feeling I had no real control over my life or my surroundings. But my love of reading helped expand my world beyond the 'four walls' of my existence. I realized early that what life was like then didn't mean life would always be that way, so I kept that hope of 'better' inside of me.
Writing as a preteen, I discovered that some of my closest friends encouraged me while many more laughed and mocked at the very idea that I would become a writer. They would roll their eyes, suck their teeth, basically telling me that the very notion was stupid (and beyond my reach.) But I kept writing anyway.
Sophomore year college, I eagerly tried to get into a creative writing class that was full. The professor asked me to give him five pages of my writings, which I did. The next day he told me that it wasn't good enough and I couldn't take his class. I didn't write for a year after that. I was stuck, hurt and believed him. My spirit was crushed. But light came into the tunnel and I began writing again.
I wrote through my school years, post school and my nine-to-five years. I loved when my bosses left the office early or were out for the day. That IBM Selectric Typewriter would be singing as I typed out my novels when I was supposed to be doing work. One of my bosses, wise to what I was up to, gave me a newsletter one day – The IWWG (International Women's Writer's Guild) and said stop writing at work. That set me on my real path. I connected with a woman who would become my Mentor – Brenda Connor Bey Miller. I took her writing workshops, she worked with me, one-on-one, and took me, kicking and screaming, to event where I secured my first literary agent. That arrangement fell through when my agent decided to move to Budapest, not telling myself or the publishing houses she had sent my manuscript to. The fact that she moved to Europe without a word to me or the publishing houses said she wasn't a good fit. I let her go.
Four years later, a good friend of mines put me in contact with an editor who was looking for Black Fiction at St. Martin's Press. They published "The Real Deal," "A New Day," (which made me a National Bestselling Author) "Warm Hands," and "Butterscotch Blues." When it was time to renegotiate a new contract, it was not up to par and I walked away. My fellow author friends thought I was crazy. ("You walked away from St. Martin's Press! What? Are you crazy?") No, I wasn't crazy. I just knew I deserved 'better.'
Though I had reached National Bestselling Author status, really liked my book editor, had thousands of dedicated readers, was selling more and more books with each tome I wrote and people were becoming aware of my name, none of that equaled taking less that what I was worth. I walked away with nothing: no publishing house, no literary agent and no idea of when I would get any of that again. But my belief in myself was strong. And though it was a scary 18 months of not knowing if I would ever get published again, I kept writing.
Two years later, I got a new agent, experienced my first 'Bidding War' (five publishing houses wanted my next book!) and ended up with a six-figure book deal and 79 cities worth of book tours. Things fell apart when it came time to renegotiate. They didn't want to pay me what I was worth and again, I walked away. I published my own book, which was a new adventure for me. I made mistakes, but I pressed through.
Those were some tough times. My husband passed away before I even got my first self-published book finished. Suddenly I was struggling to raise two young, Black sons, one with special needs. It felt like a bomb had gone off in the middle of our lives and we saw some really, dark days. I went through a period where I completely lost my desire to write. Faced times when I didn't know how me and my family were going to eat. Struggled to keep the lights on. Felt worthless, unimportant. A true failure. But I kept writing. Cried out to God and God heard my cries. He made ways out of no way in ways that I knew it was nobody but Him. Today me and my sons are doing just fine and for that I'm am truly grateful.
I'm still writing and printing my own works. I'm helping other writers get their works completed as well and give free, on-line writing workshops (the pandemic has shut down in-person ones.) This is my journey and it's not finished. I still have many miles to go. As my mentor Brenda Connor-Bey Miller's mentor John. O. Killens used to tell her, "You want to be a long-distance runner" (when it comes to your writing career.) That's what I am, with new and exciting projects on my horizon.
Please tell us more about your work, what you are currently focused on and most proud of.
I started out wanting to be a writer, became a writer and have now added Writing Workshop Instructor and Writing Mentor. I give free, on-line writing workshops throughout the year and work, one-on-one, with aspiring and published writers. Until the pandemic happened, I offered free workshops sessions at my local libraries, as well as all-day events on the Historic Marietta Square, in Marietta, Georgia.
To date, eight of my writing students have gone on to be published and I provide guidance, from A to Z, for anyone who wants to self-publish or secure a mainstream book contract. Writing is truly my passion and I firmly believe in 'reaching back' to help those who are coming up behind me. My next free, on-line writing workshops will be starting in October 2020.
Any shoutouts? Who else deserves credit in this story – who has played a meaningful role?
My mother Alma H. Johnson. My husband Terence Anthony Hodge. My Mentor Brenda Connor Bey Miller. My friends Valerie Escoffery, Vanessa Benton, Marisa Steffers, Salimah Muhammad, Sophia Johnson and Audrey Lawrence. My children. My book editors Glenda Howard and Karen Thomas. My Literary Agents Neeti Madan and Claudia Menza. My former Boss who caught me writing at work Gloria Vanderpool. The College Professor who said I wasn't good enough. A higher-up who laid me off from a job. Former Cobb County Librarian Tracey Phillips. Cobb Country Library Managers Virginia Everett and Jo Lahmon. The readers and fans who read and support my works. The people who attend my writing workshops and last, but not least, God. Without Him, who and where would I be? Some of my biggest 'cheerleaders' have passed on—my mother, my husband, my mentor and a friend, but they remain forever in my heart. They believed in me, often when I barely believed in myself, and that is everything and more…
Contact Info:
Image Credit:
Jack E. Stewart III
Sophia Johnson
Margaret Johnson-Hodge
Suggest a story: VoyageATL is built on recommendations from the community; it's how we uncover hidden gems, so if you or someone you know deserves recognition please let us know here.