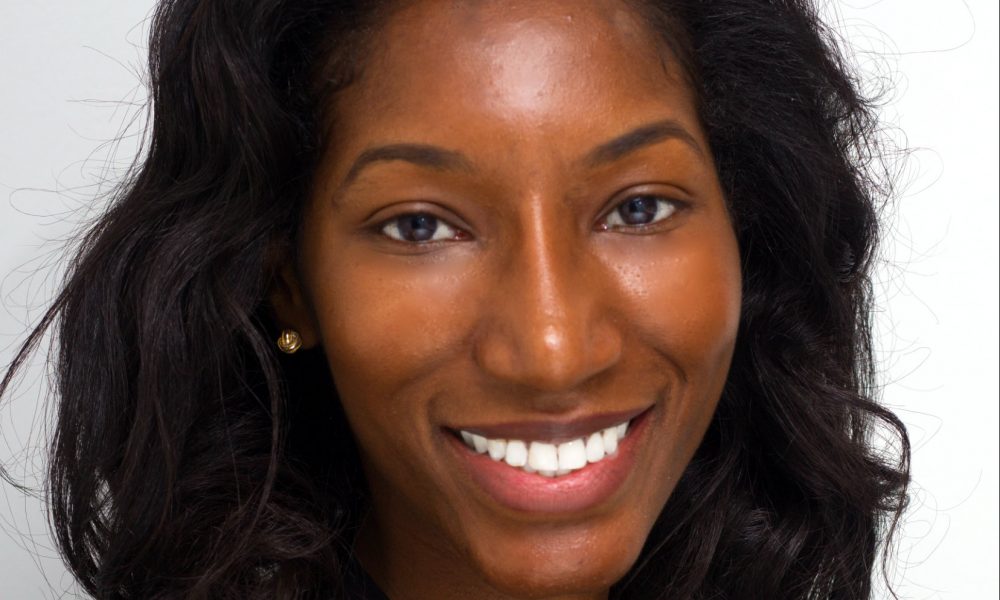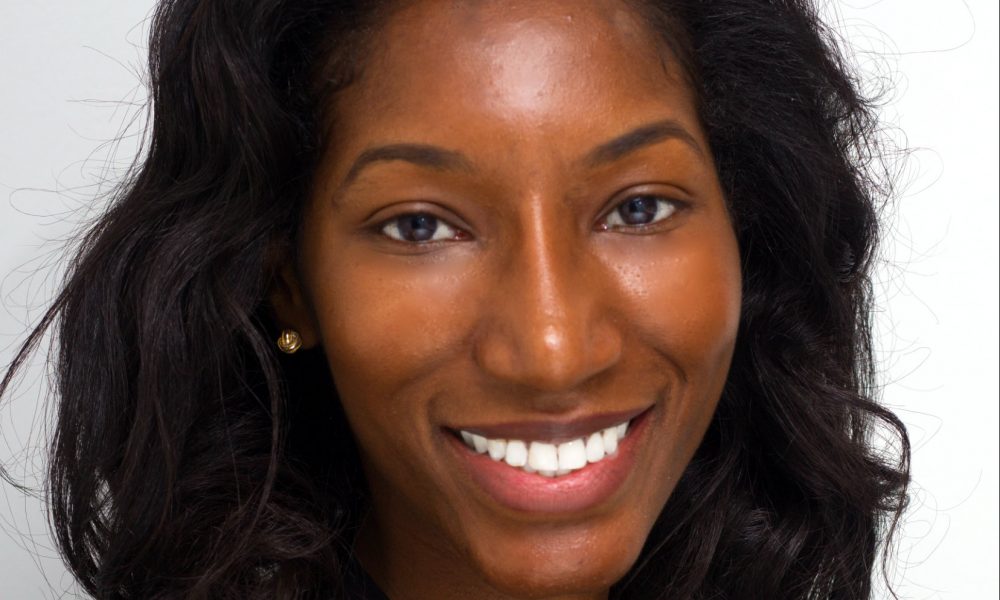 Today we'd like to introduce you to Dr. Nikki Hill.
Dr. Hill, let's start with your story. We'd love to hear how you got started and how the journey has been so far.
I am a first generation doctor for my family. I knew I wanted to help people when I was younger. I decided on medicine when I noticed first-hand how kindly my great grandmother was treated by a doctor caring for her during her last few days. I wanted to prevent hurt and pain for others. I went to Clark Atlanta University where I was instilled with my passion to push forward through trials, errors, and setbacks and learned the true meaning of their school motto, "Find a way, or make one." I've used this motto as a torch to light my paths to this day and continue to blaze trails on uncharted territory where I can. I went to medical school, undecided what field I wanted to practice for the rest of my life. In the 11th hour, when it was time to submit your application for residency programs for interviews I discovered dermatology. I thought it was so interesting how the body could manifest internal problems on the skin in so many ways. I decided to split my senior year over two years, spending one year at Emory University Department of Dermatology learning about skin ailments, completing research, and immersing myself in an unpaid fellowship to make sure Dermatology was the right specialty for me. It was a very immense decision but I found comfort in my year and knew I wanted to learn more. I matched in Dermatology that year which was a huge uphill battle but was a welcomed successful end. During the completion of my residency, while on chief service, studying for my step 3 boards, and preparing to take my dermatology boards, stress was just a word compared to what I was dealing with. I started losing my hair-rapidly. It was shedding in the sink, in the brush, on the pillows. It kept shedding. And kept shedding. I was so worried which seemed to add fuel to the shedding. I looked to two of my teaching dermatologists who stated they didn't know much about hair. Looking through my texts, I realized I never learned about hair loss-it's rarely tested on the dermatology boards. Panicked, I ended up finding a dermatologist who specialized in hair loss disorders. The simplest thing-to give me answers, explain why the shedding was continuing, understanding how to slow it down, and identifying triggers-gave me such a sense of calm. I was having a downward spiral of self-confidence, stress, and the two fed on each other, all the while making the shedding worse. This incident is what started my interest in hair loss. I don't wish that on anyone. To lose almost 50% of my hair wasn't about vanity. It was losing my identity, who I was and how I presented myself to the world. I was losing myself involuntarily and didn't know why. It was about self-preservation. I never want anyone to feel that way. I realized then not a lot of dermatologists know about or like to treat hair loss disorders, aside from the typical "steroid shots for all approach." I trained with dermatologists who specialize in hair loss around the country, studied cases and researched treatments to be able to aid my patients in the future and become one of the few hair loss specialists in the nation. I found the time necessary to learn about someone's hair journey wouldn't fit in a traditional practice. I knew before graduating residency I would have to open my own practice. After taking and passing my step 3 boards, 3 months later graduating from residency, one month later taking and passing my dermatology boards, immediately, I took my first locum teen job in GA. I continued with other practices in GA and SC and saved until I could open my practice, known as Skin of Culture and Hair Center in Tucker, GA. I love what I do. I love that I can take my time, see my patients for an hour, find answers and address all of their dermatology concerns. A lot of my patients are busy people and may not have time to take off work or use up sick/vacation days so I offer virtual follow up visits. It's great. We are entering into our second year and picking up momentum. We have started offering comprehensive cosmetic, medical, pediatric, and surgical services while offering hair loss services-medical and aesthetic and procedural-including medical treatments, platelet rich plasma, scalp micropigmentation, and offering hair loss courses for cosmetologists who are the front line defense against hair loss.
We're always bombarded by how great it is to pursue your passion, etc – but we've spoken with enough people to know that it's not always easy. Overall, would you say things have been easy for you?
Growing up in a military family I moved- a lot! Every three years I was moving along to a new city to leave all my friends behind. I think at one point I didn't want to make so many friends so I wouldn't have to leave them behind. My continuity was my family-in particular my brother. We lost him during my sophomore year in high school which was resulted in a long journey to recovery and healing. I went through so many years ignoring my feelings until my medical school interview brought me to a halt when I was asked to describe each family member. I will never forget my interviewer who helped me to express my bottled emotions and find closure and healing.
Medical school, while it had its own challenges, was full of how to take care of patients and how to work in a team setting and be responsible. It did not teach me anything about business. Opening and starting a medical practice has been a challenge and the learning curve- steep. It's been rewarding and there have been days where I've appreciated how easy it is to go and be employed elsewhere. Struggles were creating a team that gels and getting my name out to the masses not just about dermatology but about hair loss disorders and addressing them. Reach is still an ongoing obstacle but it's finding the right outlet to speak your voice.
We'd love to hear more about your business.
SOCAH Center is a private pay Concierge Dermatology facility. This is a new concept in dermatology which may have you asking yourself, "Why doesn't SOCAH Center accept my insurance?" Imagine your last specialty doctor experience. You used your insurance and paid your specialty copay and were probably able to discuss one problem. If you had additional follow up questions or another problem, you were asked to make another follow up appointment-and pay another copay. This could go on for a while depending on how many concerns you have and how much time the doctor can spend with you. Additionally, trying to contact the doctor between visits is difficult or near impossible. You will speak with the nurse or assistant who relays the message or sadly, you leave a message and no one responds. Does this sound like your traditional specialty visit experience?
Why interrupt your work day or sacrifice your vacation/sick time, commute for 20 minutes across town, sit in a waiting room for an hour just for a 5-minute doctor visit all the while paying a copay for each of the 2 or 3 visits? By the time you add up the copayments and the value of your time, you could have paid for the experience of an in-office or virtual visit with Dr. Nikki Hill with SOCAH Center's Concierge Dermatology service!
At SOCAH Center, we focus our attention on you. We ensure all of your concerns are addressed and explained while using the inverse ratio of the traditional experience- a 5-minute wait and an hour-long appointment time. If you choose to sign up as a virtual patient for follow ups, you will have a personal physician perform a virtual visit in real time, at your leisure and not only explain your diagnosis in detail, but will also electronically send a prescription to the pharmacy closest to you or have your medications delivered to your home!
SOCAH Center Concierge Dermatology service is unique from the traditional dermatology offices because our goal is to keep you out of the office and in your normal productive routine. The concierge model offers three tiered packages that are based on the amount of medical time needed and the cosmetic benefits desired. In each tier, same-day virtual visits or office visits are covered at 100%. Off-site visits are available at additional charges. Additional cosmetic services are discounted up to 30% off and your overall health and daily lifestyle are discussed and managed.
We are a full service facility that provides accessible, affordable, and quality dermatologic care. Our services include management of medical dermatology, cosmetic dermatology, surgical dermatology, pediatric skin conditions and hair loss disorders. Dr. Hill completed additional training with hair loss specialists in the country and has learned how to diagnose and manage the 20+ different hair loss conditions and scalp conditions leading to hair loss. With Dr. Hill you will receive a true medical-grade, straight forward, realistic explanation of what is going on, why it's occurring, and treatment options to stop the process of hair loss. We do offer platelet rich plasma (PRP), scalp micropigmentation (SMP), along with oral a topical treatments to reverse hair loss but knowing the cause of the hair loss to remove the triggers is always the first step in treatment.
What were you like growing up?
I was a quiet storm growing up. My dad was military and we moved every 3-4 years. We lived in Indiana, California, Missouri, Georgia, Alabama, Korea, Japan, and before internet, if you weren't big on writing it was really tough to keep in touch with friends. In high school I was in sooo many clubs. Now that I look back, I pretty much mastered time management. I was in kiwanis club, key club, orchestra, concert orchestra, chamber orchestra, track and field, I was a tutor for the school, mock trial club, poetry club, and I've probably left out other clubs.
In college I loved making my own schedule and socializing on campus. I was on the pre-med/biology track, had a research job on campus, ran track and field (3 time NCAA div II champion in high jump and 7 time All-American Champion in 100m hurdles and high jump btw), and again, orchestra. It was fun. My senior year of college was spent in Boston taking medical school courses and finishing up my last credit needed for undergraduate-physical education. I chose yoga and meditation. I still use my 5-minute relaxation nap technique when I need a quick boost of energy. During my senior year in Boston I also trained through emailed workouts my Atlanta Coach sent me to prepare for the Olympic trials…in the snow…after my evening classes. I think this sparked my love for outdoors…and my detest for cold. I love being outdoors in 70ish weather, whether lounging or biking, or hiking a trail.
Medical school was interesting. New challenges, new people, and new hurdles. I learned early on I wanted to go into a field that had flexibility of surgery and procedures and medical. I did not like rounding all day, or staying in an O.R. all night. I also valued my weekends and nights. Dermatology allowed me to have flexibility in my schedules and practice medical and surgical and procedural medicine. And who doesn't want to learn about hair, nails, and skin?! LOL. But in all seriousness, it was a hospital case that made me see how dermatology could be similar to playing clue-your skin and hair and nails could point you to internal concerns.
…But knowing about anti-aging is also really beneficial.
Pricing:
New hair loss consultation (includes history, exam, scalp analysis, discussion of treatments) $250
New skin consultation (includes
All follow up visits $90
Concierge Dermatology services (packaged services including medical and cosmetic needs) $300+
cosmetic services (facial fillers, neurotoxins (Botox/Dysport), microneedling, platelet rich plasma (PRP), scalp micropigmentation (SMP), chemical peels, laser resurfacing (fraxel, laser hair removal), etc) $90+
Contact Info:
Address: 2256 northlake parkway suite 300a
Website: www.socahcenter.com
Phone: 404.474.2301
Email: info@socahcenter.com
Instagram: socahcenter
Facebook: socahcenter
Twitter: drnikkihill
Yelp: Skin of Culture and Hair Center