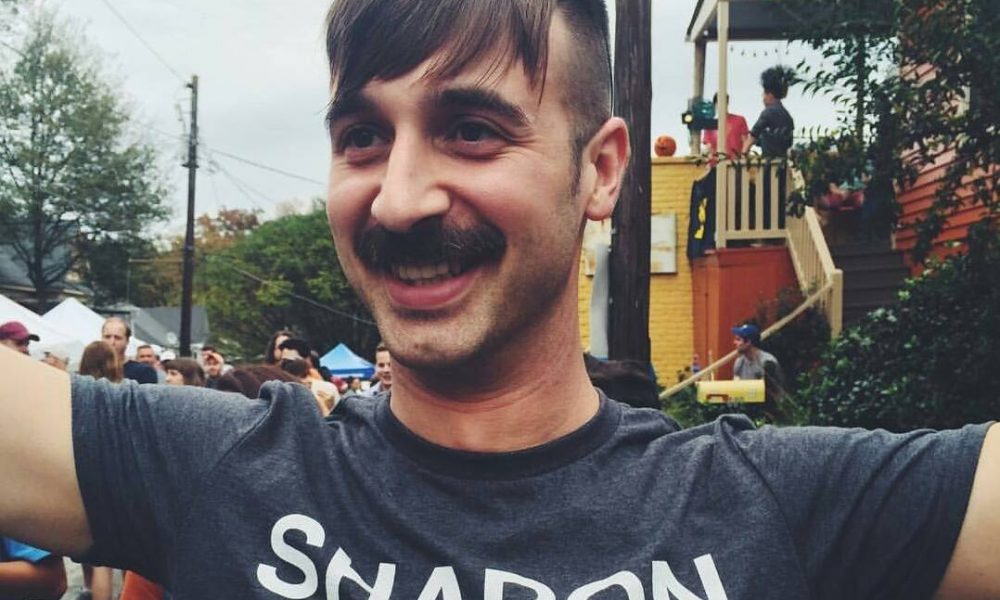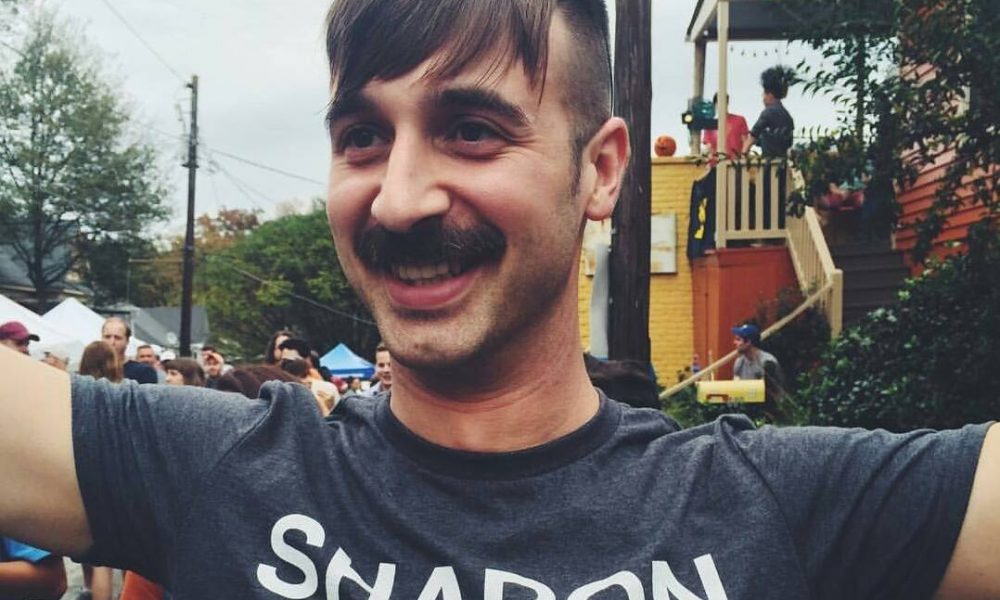 Today we'd like to introduce you to David Broughton.
David, please share your story with us. How did you get to where you are today?
In the summer of 2007, I came up with two hilarious (to me) t-shirt designs. 1. An Alaska shirt that says, "What Juneau about that?" 2. A shirt with a car boot that says, "These Boots are Made for Walking" I remember being in Santa Cruz, CA, thinking, "I am going to be a screen printer".
At the end of '08, I graduated from UGA with my BFA in Printmaking. My thesis turned out to be a whole bunch of screen printed fine art prints using hand drawn CMYK stencils. The thought of becoming a screen printer had gone, much like the chuckles of those shirt ideas!
By mid-2010, I found myself in Atlanta. Growing up most of my life in the suburbs, I never expected to move to Atlanta, much less enjoy living here. After spending months looking for bartending jobs and striking out, I ran into an old high school friend at a festival. She was selling her artwork at a booth and mentioned that all she did was art related! My question, half serious, was, "And you're not dead?!" She laughed, and that conversation, though light and perhaps forgettable to her, was the turning point.
I went straight home and googled screen printers in Atlanta. My first call back and opportunity was a shop in Snellville. 70 miles round trip daily, but I was excited. I worked my way up from the bottom of the food chain and became a press operator in a few short months. We worked on a 14 color press, printing really high-end stuff, and getting pressured for printing under 600pc/hour. It was stressful, but I was loving it! I learned so much so fast and really became a great printer there.
My time was cut short there (I was planning on serving 2 years) after a difference in priorities came to a breaking point, and I was fired the day before I quit!
November 2011, I called a guy named Bubba, and bought his entire screen printing shop and moved it into by buddy's mom's garage (God Bless Margaret M.!). She was and is so incredibly supportive of the endeavors I chose to take on, and will always be grateful for her!
In 2014, business was still hardly enough to pay any sort of bills, so I took on a part-time gig at King Screen. Since then, Scott (who moved his biz to Roanoke in 2015) has been on my speed dial as a dear friend and mentor.
At the same time, I linked up with Benjamin Parks, who runs Lazarus Ministries. They were having an art show benefit that had 15 artists submit work based on a quote by C.S. Lewis. I told him I could screen print all the posters, no problem! HAHAHA The only problem was, I hadn't printed on paper in almost 6 years and had never actually printed high-quality CMYK posters! 15 prints, 3 weeks, multiple breakdowns. I remember bringing him a monster stack of paper under 24 hours before the show started. It was such a monster success, and that was a big introduction into the art and design community here in Atlanta. Kyle Brooks, Larry Luk, Kevin Abeyta, Brett Miotti, Jared Swafford… I met so many amazing and talented people through that show.
By mid-2014, I had to split from King Screen, as Baron Press was rolling consistently. I had work to do all the time, and I think my reputation for high-quality screen prints and the ability to meet a deadline was growing.
2015 was another amazing Lazarus show with another stellar group of artists such as R. Land, Connor Dwyer, Michael DiCristina, Liz Chai, Georgios Saliaris, Jonathan Lawrence…
Since I was a kid, my artwork has always had a strong emphasis in technique. I could never draw anything out of mid-air, like the "real" creative artists, and it took me over 20 years to be comfortable with that. Now, I get to play a really amazing part in a collaborative process with amazing artists in the city! Their fantastic design work gets coupled with my passion and precision of screen printing, and we make something really special together.
As this gets input, we have just spent our second full week of production in our new Lithonia warehouse facility, and it's still amazing to think over the past five years. I am here today due to an unrelenting passion for screening print, but I put it mostly on the shoulders of the amazing people who trust me with their artwork.
Has it been a smooth road?
I think if it's a smooth road, you're not pushing yourself hard enough!
One big struggle, but something I still like to laugh about – basically the only place you can find Baron Press is the Instagram page @baronpress – there you can find my email. But there's really no website! You can find some of my fun designs on my Etsy page, but that's it. Business has been all word of mouth. I could have grown faster with a site, but I'm not sure I would have been ready.
The first year and a half of having my business, I was still drinking a lot. Being hungover all the time and being my own boss meant I didn't have to go to work every day if I really didn't want to. This struggle was self-made, and it was a difficult and deep hole to climb out of, but I wouldn't be anywhere near where I am today if I wasn't sober, and I think it's important to share that with whoever may read this.
Expansion! Yikes! Employees! We're at the point of really needing some help, but not being able to offer very many hours. It's hard to find someone awesome for 1 day a week!
Moving into an actual warehouse space has been incredibly difficult, and I think there was one Wednesday when we thought we were hammered the nail in the coffin. Luckily, that turned out not to be the case, but moving has been a big struggle!
Tell us about your childhood, what were you like growing up?
As long as I can remember, I have been fortunate enough to be comfortable in my own skin. Sometimes I fit in, often times I didn't – but I've always carried a strong knowledge of self. That has led to more peace in the pursuit of following my given path – I haven't had to worry about what other people think.
For most of my younger years, I wanted to be a comic book artist or a Disney animator. I spent so much time drawing illustrations from my favorite X-Men comic books. It makes sense 20+ years later – I lacked the creativity to draw stuff out of my imagination, but my technical skills at rendering were hard to match. It's neat to see the foundation I was laying to end up where I am today!
Do you look back particularly fondly on any memories from childhood?
I have a pretty bad memory, so thinking of a favorite childhood memory is quite a doozy! My best friend, Jonathan, and I used to go climb a tree close to his house, and just sit there and talk for hours. We'd spend days on end together! He had a Sega, and God Bless, I could never comfortably hit the "A" button! I was a Nintendo kid. I'd ride my bike to his house – down LaVista Rd. and Lawrenceville Hwy. Busy roads for a little kid on a bike! Jonathan and I would play church league baseball together. Fight and wrestle until we ran out of energy and just laugh. Skip out of the Sunday church service thinking we were smooth and wouldn't get caught… hahaha we were ridiculous little kids.
So, what should we be on the lookout for, what's next in store for you?
Big moves were made in 2016.
Professionally, the last t-shirt was printed out of the original garage location of Baron Press over a month ago. From a 450 sqft. garage, to a 3000 sqft warehouse, big things are happening! I have thoughts and dreams of being able to offer full-time employment to a great team of awesome folks. Screen printing is my favorite, and I want to share my knowledge and passion with people who are interested in learning. That being said, I am working on what a curriculum would look like for a 1 or 2 day class on the basics of screen printing. It's been a consistent dream of mine for about five years now.
Personally, I'm so excited to share that I got engaged in early November! Finding someone who pushes you to be your very best every day in the most healthy way is something that no amount of words can do justice. She is the best, and makes me a better man – I could go on for hours. I am truly the luckiest!
2016 has had some huge moves. 2017 will be finding some solid grooves, and just getting bigger and better! These are really exciting days.
Contact Info: