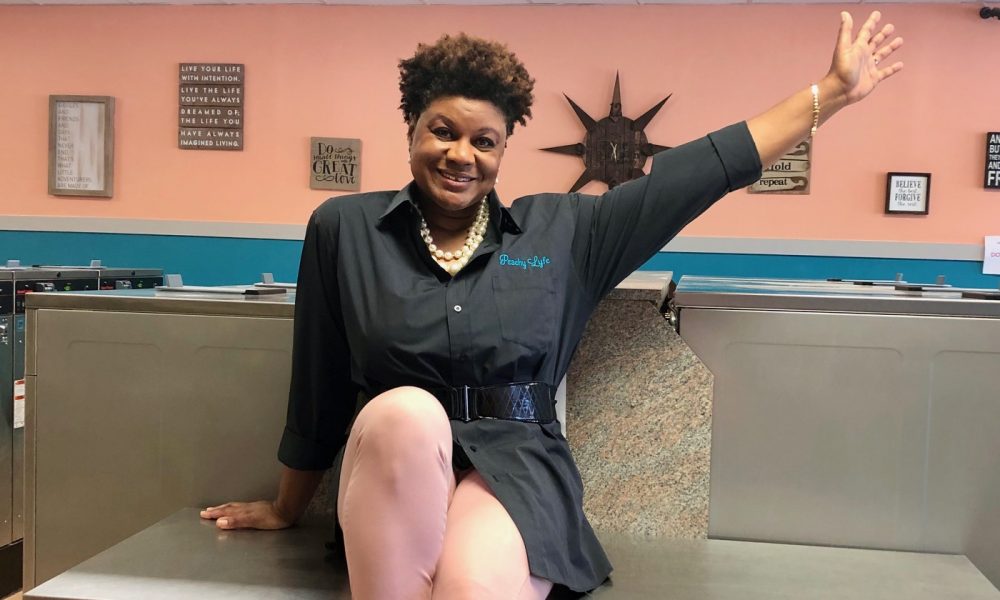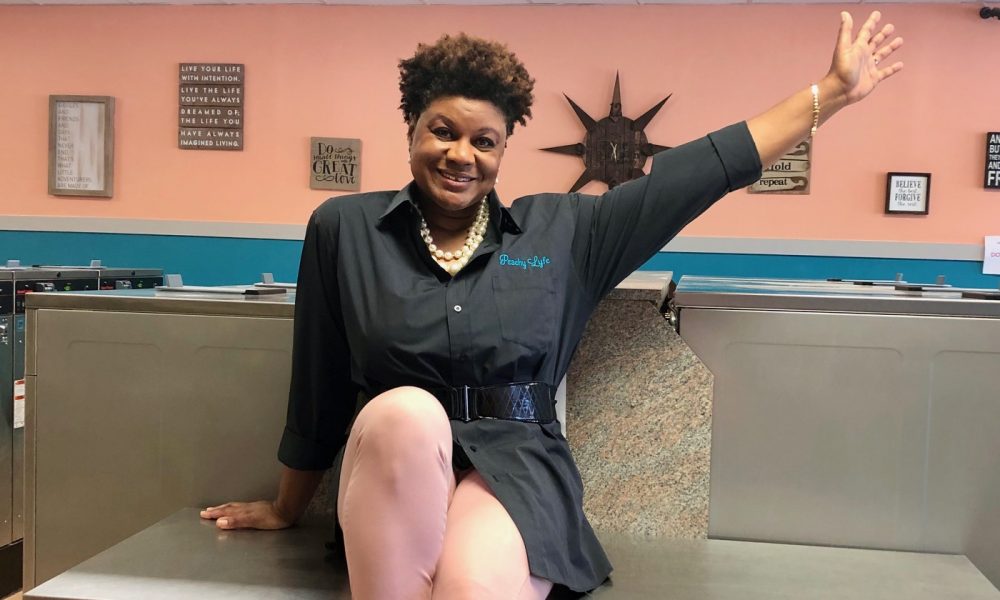 Today we'd like to introduce you to Sherwin Clemons.
Sherwin, please share your story with us. How did you get to where you are today?
I grew up in Montgomery, AL. Atlanta was always a destination for my family. Whether it was coming to Six Flags over Georgia, or accompanying my dad on business trips. We loved staying downtown Atlanta. Although it was the south, the tall buildings, cool hotels, watching the braves, and seeing the bustling business people seemed worlds away from our home. I knew I would live in Atlanta. Approaching graduation from The University of Alabama, I only interviewed with companies that would land me in Atlanta. It felt like I knew the city and it was where I fit.
After graduation, I was in Atlanta preparing to start my new life in financial services the next week! My best friend and I drove a huge U-Haul and my family followed. There were a few cousins from the North already in the city, so I had some support.
I majored in International Finance and Economics. My minor was French. I had the privilege to study at the Sorbonne in Paris. I tasted Personal Financial Management, and that settled it for me. I wanted to be a Financial Advisor, to help people make decisions and developed long-term relationships. And I did. I was with a boutique wealth management firm focused on working with high net worth families. Many of them had business, most were high earners and savers. I LOVED it. Ultimately, I became a CFP, Director of Training, the Advisor manager, and delivered regular workshops for clients and prospects on the impact of Money Messages on their lives.
My husband Dexter and I wanted to have our own business, but not quit our day jobs. He discovered the laundry industry. Life moved quickly from there. We found a location. Secured financing. Started construction. Dexter was diagnosed with Stage IV cancer. He was laid off his job. My employer changed course. My life became a nightmare. All in less than six months.
We had a beautiful laundry facility with all of the latest technology. Our customers say "it feels like home". Mission accomplished. But we needed a plan for what to do next. We started brainstorming. We thought about our life: We used grocery delivery, house cleaners, yard workers – convenience services. We had a facility that was open 8:00 am – 10:00 pm. The machines were not being used 100% 24 hours per day. We decided to launch Peachy Lyfe, a laundry pickup and delivery service that would allow families to create more time for themselves and leverage the assets we had.
Overall, has it been relatively smooth? If not, what were some of the struggles along the way?
Opening the laundromat was not easy, but it was relatively smooth because we had support. It's a known industry. We had a consultant to help determine the right location, equipment mix, and contacts. Launching a laundry pickup and delivery service was another beast.
First, when we described the business model and concept to other laundry professionals, they told us all the reasons we were approaching it the wrong way. We felt deflated, but I am competitive. We knew we had done the research, including speaking with owners across the country who had similar models. It worked. We had to have faith in our idea and intelligence, and not throw it away.
Next, we had to find a technology partner. There is no way to grow this without a platform that will support the customer and production side. It was overwhelming. We had to have a website to integrate with ordering and tracking. We had to have a way to manage drivers. Everyone promised they could do what we needed and take us to the moon. At this point, we were doing laundry for walk-in customers for more than two years. How could we marry our current process with technology with the least disruption? We kissed a lot of frogs along the way. We settled on a group that was a good fit at that time.
Finally, the concept is new for this area. We live in Sandy Springs and our facility is farther north. We wanted to focus on the northern suburbs. Laundry service? What is that about? Unlike the larger cities, we had to introduce this concept. It helped and hurt that within 6 months of launch two other companies did so as well. That sent me into panic! They essentially had the same concept with a few differences. That helped get the word out, but it also meant we had to be very clear about what made Peachy Lyfe THE right choice. We had to increase marketing and keep an eye on the P&L. We had to prove the concept in what ultimately became a crowded market. Ultimately, we purchased one of the competitors and one has now exited the Atlanta market.
Peachy Lyfe –  what should we know? What do you guys do best? What sets you apart from the competition?
Peachy Lyfe invites you to Leave the Laundry and Live. We provide customized laundry service for wash and fold, and dry cleaning. Our customers choose from a broad list of laundry products, finishing preferences, and can give us further instructions. We ask whether you want your socks folded or rolled! We offer next day service for wash and fold five days per week.
Our customers can set up service weekly, every two weeks, or by request. We have many families who have us come twice per week and coordinate our service with their cleaning schedule. We offer monthly subscriptions that allow our customers to plan their spending. We also service business customers. They include medical practices, massage and physical therapy centers, gyms, Air BNB, and auto mechanics with uniforms.
We control our product. That is very important to my husband and me. We are not a company who picks up your laundry to take it to a random laundromat to outsource the work. We do our work on our premises, with our team, the Peachy Lyfe way.
Feedback from our customers is they love our folding and packaging. They also like the ease of scheduling through our app or by calling us directly. Some people want to speak with a person and they like being able to get in touch with a Human if they need help or have a question. After 20 years in financial services, I get a lot of joy in helping the customers by solving problems with them, and giving them confidence in the service. Some of my customers feel a little guilty about outsourcing the laundry – I have ask them whether they feel the same guilt about other areas like yard service, haircuts, or car washes. Many women feel like they have to do it all. I remind them that they simply have to manage it happening. There is no rule they have to be the one doing the actual work.
We are most proud of two things 1) Providing employment at a good wage to an amazing group of people. 2) Helping families spend more time with each other or on things that are important to them with confidence.
If you had to go back in time and start over, would you have done anything differently?
As a rule, I do not live life from a place of regrets. I focus on lessons learned. I also do not see failure. I see opportunity to adjust. With that said, here are some lessons I've learned.
1. Don't neglect self-care. As the business grew from running two shifts to three, I sacrificed exercise. It is something I struggle to incorporate on a consistent basis.
2. See people for who they show you to be. At my core I am a coach and motivator. I kept people on the team too long who were not a good fit. As the company grew, some employees could not or would not step up to meet the call. I would step in and take up the slack or hire around them with the naïve thought they would see the example and improve. That is not reality. That continues to be challenge.
3. Make sure service providers are the right fit. This ranges from CPAs to suppliers.
4. Social Media and other media outlets are not so scary. I was not on social media before launching Peachy Lyfe. We had one page for the laundromat, but we were not engaging. Today, I am much more involved and I engage. I am no longer hesitate to be seen or to put out content. Looking back, it was silly given, I was featured on the website of my employer.
Pricing:
Weekly Service and Every 2 Week Service $1.55 per pound
Single Request Orders $1.85 per pound
Monthly subscriptions starting at $105.95 for 80 pounds per month
Large Bedding (i.e. comforters, quilts, pillows) and Dry Cleaning priced by the piece
Contact Info:
Suggest a story: VoyageATL is built on recommendations from the community; it's how we uncover hidden gems, so if you or someone you know deserves recognition please let us know here.