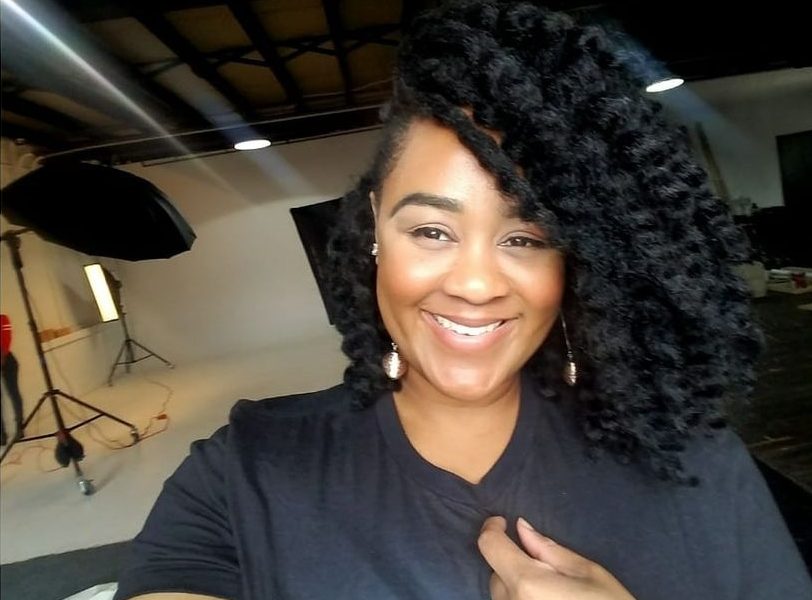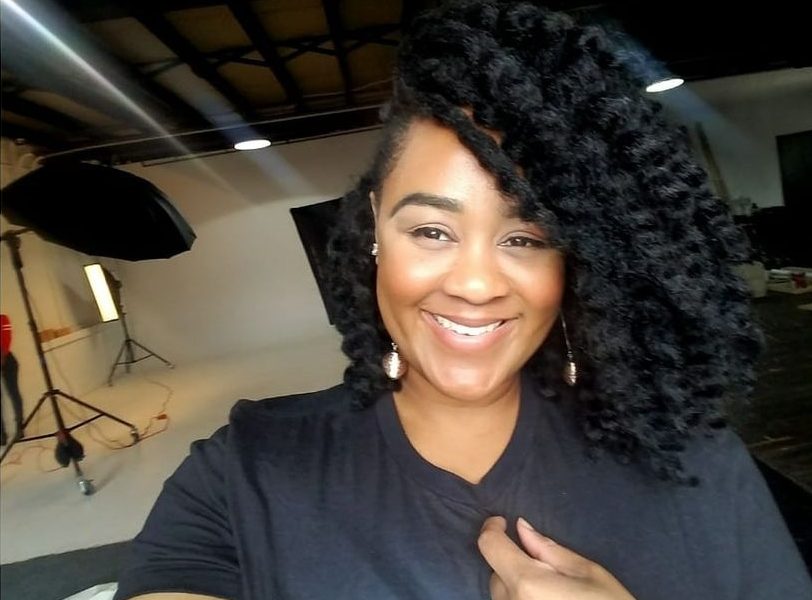 Today we'd like to introduce you to Tifarah Naava.
Tifarah, let's start with your story. We'd love to hear how you got started and how the journey has been so far.
Creative Directing and Producing became a passion for me at a very young age. Of course, I didn't know what that was called then. I just loved being a part of building something creative and meaningful. There were also moments when I wanted to be the one to help express it as well. That moment became a little clear to me in 5th grade. My school was having a Halloween Festival. I was already a part of the art committee by drawing and designing props. But, I then asked if I could be a part of the Haunted Hallway. I wanted to play a scary wolf. Being a part of that process fulfilled me in a way I couldn't really explain. I just knew I liked it. It made me happy and it was cathartic even though it was work for a 5th grader, I wanted to do that more. I wished I understood more of that then like I do know.
I started by drawing, painting, writing poems and "plays"… lol. My mother wanted to help cultivate those things in me. I started taking classes for art and being a part of programs throughout the year. It was a struggle for me because all I wanted to do is create and regular school work wasn't that interesting. By high school, my creative interest started evolving into acting and design. I attended a high school where I focused on Auto Cad Design and Theater. I remember Cad designs from my dad's blueprints in his office.
Then in my 20's, I furthered my artistic skills and through an internship with interior designer Melody Vaughn, I was cast as a day player for a film in Atlanta where I was now living. I was in Atlanta, GA now and films were being made all over the state. I recalled being cast as an extra in high school with my sister and enjoyed the experience. A colleague showed my picture to a casting director and I was cast as an extra yet again almost ten years later. I went from doing print modeling – to working as a creative assistant for a photographer. I assisted him with creative ideas, location scouting, styling, and any graphic work that was needed. I developed and discovered my purpose, passion, and began discovering my creative identity. In those four years, through trial and error of course, I went from extra work, a creative assistant to being an art director and assistant director for independent projects.
However, I needed something more personal. So, I decided to step out in faith and pursue what my heart and soul has always wanted. To live a life that was authentic, creative, purposeful, inspiring, and impactful. I'm on that path now and this process is something I wouldn't trade for anything. Nothing happens overnight. My spirituality has been the greatest factor and has become a lifestyle for me.
Has it been a smooth road?
It hasn't been a smooth ride at all. All the mistakes and things I went through have edified me. The world expects you to be this whole, complete, wise, all-knowing person in your 20's or whenever you graduate school. But, the majority of us are far from it. I needed to experience things to help cultivate the spirit, person, and woman I am and will become. I'm grateful for every rejection and a closed door. I have dealt with depression in my pre-teens and in my mid-twenties. I am trying to keep my body healthy. I want to experience the life of my dreams. I have dealt with not believing in my own self, my talents, and not trusting my instincts. So, I didn't take advantage of the opportunities that were given to me. Even when others believed I could accomplish them. I have wanted to give up completely on everything. I can be my own worst enemy at times, unfortunately. I think sometimes the process of losing yourself, even when you do have a good idea of who you are – is a powerful and freeing process when the rediscovery and acceptance starts to happen.
As I grew closer to my mid-thirties, I realized I was coming full circle. The passions and ideas I had written down when I was younger were reignited. I wanted to paint again something I hadn't done in 14 years. I wanted to write and connect with people, share stories and just be me… flaws and all. That's when I started my blog in 2010 that has now evolved into Unveiling Naava. I also wanted to produce meaningful content of my own and I started Hologram Productions. I needed my own personal outlet so I could control the creative direction and narrative.
However, I needed to make money and learn. I continued to work on other people's projects and my personal ideas took the back seat majority of the time. I discovered the feeling I get from creating and assisting others the way I do. Well, there is no feeling like it. It's still a process to live that truth every day. To love myself, have faith in myself and be Tifarah no matter what others might think. You have to do you because either way, others will have something to say. You might as well do what you want and be truly happy, hopefully, without harming anyone in the process.
We'd love to hear more about your art.
I am a freelance creative and assistant director for films, branding, and personal projects. I love taking a concept and helping clients bring their vision to life. Producing is a passion through my company Hologram Productions. We embrace all cultures and backgrounds. Being on big-budget sets to independent sets, I love the feeling. I am able to pull on all the skills I have acquired over the past 17 years. As a kitchen/bath and interior designer, I work with art departments on shoots. I assist with coordinating and keeping things on schedule as best as possible. I'll also assist with the creative branding and marketing for projects.
My artistic and producing style? It's simple, authentic, and tenacious with a rebel flair. I'll do just about anything to make someone's desires come to life, and I promise I won't give up easily. I want to see people happy, inspired and enjoying the process because it can be a rough road. I want to make it possible for you to know that I will give you ways to envision your ideas, becoming a reality and aid in the executing of them. I try to keep it light and focus on effectively producing the moments and results that naturally can occur on set to make the story believable. Years from now, I want you to look back and not only be proud of the story that was told but think back on the experience you endured during the process and believe that that experience was just as rewarding.
My Art. I am building my brand and skills as a traditional artist again. This is a scary process for me. My art has been something that I was most sensitive about because it was born from my depressive state as a preteen. Something that has made me feel like my true self now as a woman in her late 30's. It feels like I'm getting to know myself again but in a new way. Discovering my artistic style and what types of mediums I want to use to express myself is exciting. There were so many things I wanted to try before I went cold turkey for 14yrs. When I started painting again, I started with the most challenging things for myself. Things that I struggled with and was fearful of. I also went big with my canvases too. My art is another way to conquer my fears and share myself. As creatives we are very vulnerable. I believe right now all the different "collections" I have made thus far with my art are peeks into different parts of myself and my journey in life so far. I recently realized this as I passed the 1 year anniversary of returning back to my love of traditional fine art. I see self-love, soulmate love, wonderlust, spirituality, vibes, women empowerment and the supernatural in my artwork. It all reflects a different facet of my being. I'm in the process of planning an art show with women of color this fall to showcase our art. I 'm truly nervous because I haven't had an art show like this since I was 16 years old.
So, I'm taking my art seriously and I started an Instagram page to show my art @tifarahnaava.art. I plan to launch a simple site and have two shows next year. During this pandemic, I have had the chance to focus on my personal things a lot more. I have sold some of my paintings already. I finally have a new focus planned thanks to this "new normal" we are in. I'm making myself happy.
Is our city a good place to do what you do?
I think our city is a good place for my business. But what I truly believe above all is… it is what you make it. There are people all over the world that are thriving in all types of cities and conditions. It's a choice that you make daily to make things happen for you. However, your environment can play a real part in things. That is not only your city's environment but also your personal and business environment of people you are around. It's so important to have people around that are better than you and believe in you – to elevate you. That will tell you the truth in an encouraging way. They also need to have strengthened/expertise in areas where you don't. Don't get caught up into the superficial and falsehood of things in the city. Having good character is important. People remember you more for how you made them feel, not always what you did per say. I try daily to hold these things in my heart and mind.
There is power in numbers and a true genuine connection. I do pray that we, as a people, are better at supporting and constructively assisting each other. I pray all the time that we feel less competition with each other and encourage individuality more. I want more equality for all races and women, especially. I also want us to treat business properly and continue to educate ourselves always. These are some of the things I strive for myself and want to be a part of my own mission.
Contact Info:

Image Credit:
Hologram Products, Visuals by Dre
Suggest a story: VoyageATL is built on recommendations from the community; it's how we uncover hidden gems, so if you or someone you know deserves recognition please let us know here.