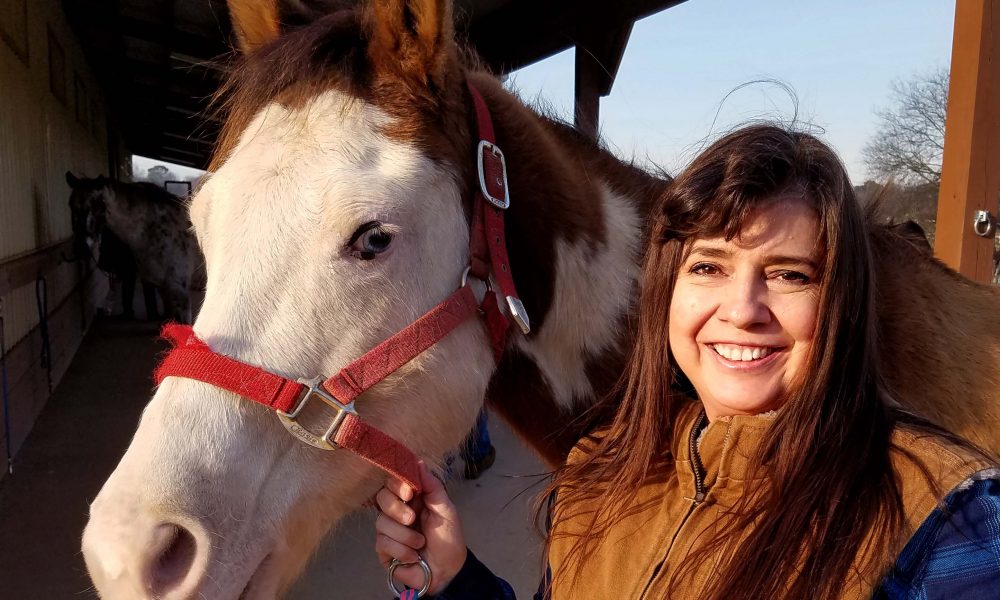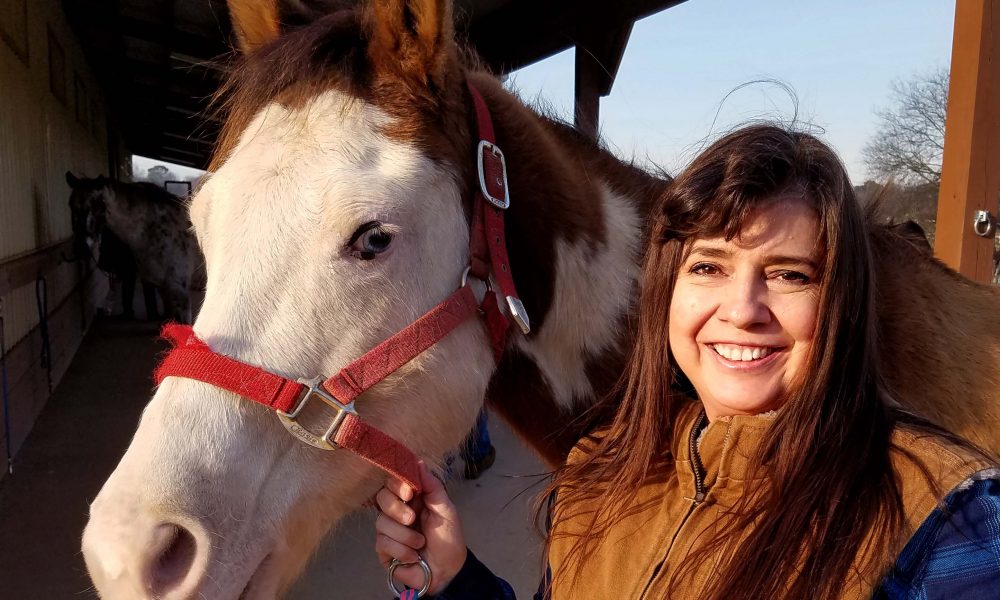 Today we'd like to introduce you to Maria Sarmiento.
Maria, please share your story with us. 
I was born in Colombia and grew up as an only child between the capital and a farm. That had a big influence on being creative having to entertain my self and use what was around me to build things to play with. Drawing and coloring was a favorite thing to do. As a teen, I was influenced by my cousin's work as an illustrator and painter and intuitively knew that I was destined to become an artist. shortly after I started oil painting lessons weekly until graduation from high school.
Attended the Universidad Jorge Tadeo Lozano in Bogota for my fine arts degree, we had to take classes in all the areas without a specific major. The sculpture facilities were very limited and were the area that I was mostly interested in.
While I was a student started doing workshops for school students going to the modern museum, that is how I started teaching. After finishing school, I had a stained glass business creating custom windows and home decor.
My dream was to study sculpture and I knew I had to do it in another country that had the program. Learning the language was something that I did for two years while working as an art teacher in a private school.
At that time, I got married and we both apply to our grad school here in the States. We came in 1994 and studied at Georgia State University under George Beasley.
We were planning on going back to our country after finishing school, but Colombia was hit by the 10-year recession and our plans had to change.
Since then, I have been working in my art and teaching at Kennesaw State University, The Art Institute of Atlanta and Georgia State University and raising my two daughters.
I have been a board member of the Midsouth Sculpture Alliance since 2015 when we have our conference here in Atlanta, it has been rewarding being part of this organization and share my love for sculpture with the community and continue with our upcoming conference in October in Knoxville. I will be teaching a workshop with a new material called paltiya.
This summer, we finished my outdoor studio space and I am very excited about the new projects I will be able to do.
-Maria is inspired by a number of unconventional, contemporary, and abstract artists, including Antoni Gaudi and Santiago Calatrava both from Spain and Henry Moore, sculptor and artist from England.
Great, so let's dig a little deeper into the story – has it been an easy path overall and if not, what were the challenges you've had to overcome?
I know that I have been blessed with opportunities and support accompanied by my passion, perseverance, and determination.
As many artists, I was pressed with the question of how to make a living and being an artist, that question is always on your mind, but you have to keep going.
Coming to another country and adapt to the culture was challenging and scary at some points, it was a start from zero, no friends yet, not family. Finding people in the same situation was comforting and gradually they became my best friends and supporters.
Another challenge was all the visa process that we had to follow, I started as a dependent on my husband's visa. The whole process to become a citizen took 16 long years. In that process, I wasn't able to work or sell my art until 2004 by the laws related to the visa process. That was hard to take especially raising two little girls with one income.
Teaching again was great and being able to use the studios to work was an improvement, that allowed me to buy more tools and learned new things like glass, that now I incorporate in my work.
My advice to other women is there is not such a perfect balance life, where everything stays in place for a longer period of time, there is the constant adaptation process. Connect with people that are good mentors, they are the ones that when you are struggling and have self-doubt will listen and give you an honest opinion.
If deep inside, you know you want to be an artist, and that is who you are going for, then, go for it.
Please tell us about Sarmiento Studio.
I see my work as a medium to express inner spiritual growth, through connections with common symbols of these cultures (for example spirals, circles, eyes, and vertical elements) and a personal exploration of emerging forms in diverse materials which transform the traditional symbols into my own.
In my earliest mixed media sculptures, I successfully created a spiritual presence through the use of natural light, the transparency of glass and the casting of the shadows. Voids and negative spaces play a fundamental role in my work to project the spiritual presence and the additional verticality connecting earth and sky.
The exploration gradually expanded with the inclusion of translucent materials and LED color lights. Nonetheless, the form is the most powerful element and I am exploring the same form with different materials to discover how that changes the feel of its spiritual presence.
Currently, I am working on three series: spiritual awakening, cosmic and elements. All of them have in common the questions of origin, destiny, and transcendence.
In my latest pieces, I am incorporating traditional and contemporary mosaic elements, adding a variety of color and incorporating my love for glass and found objects in sculpture.
I am a passionate artist that loves art and inspiring others to be creative, so I offer classes and workshops in different techniques and materials.
My long term goal is to increase the scale of my work and make it become more part of the urban and rural landscape, bringing the experience to the observer as sacred or ritual places that you can perceive in the presence of ancient monuments.
Who have you been inspired by?
My paternal grandmother widowed young with six children and her story gave me a sense that you could be strong and determined to go through adversity in a very traditional "macho" society in the early 1900's in Colombia. Also, two of my aunts were not the stereotypical women in our culture, they rebelled against it by getting drivers license against their brothers and being independent. That sounds not a big deal today, but in our country it was. I admired that and wanted to be more like them.
I loved women in movies or book characters that showed determination and passion for their dreams. I watched the Little House in the Prairie and loved Laura Ingalls character, she loved fishing, getting dirty playing and living on a farm. That was more like me, I didn't enjoy as much the formalities of our society.
Additionally, I have found a lot of my friends have given me inspiration and support in different areas, Judy Beasley has to be like a mother to me here, understanding what is like to be an artist, raising children and having a career at the same time.
Martha Murray has been like a sister and we have grown together as immigrants to this country and raised our families. We have supported each other and still do.
There are so many friends and each has had a unique role to keep me going and being there for me and I am grateful to all of them.
Pricing:
upcoming Paltiya workshop https://www.midsouthsculpture.org/event-3011207
Sculpture prices range from $200 up to $10,000
Fabrication Services upon request
Classes- private or groups- Check https://www.sarmientostudio.com/classes/
Contact Info:

Image Credit:
Maria sarmiento, Andres pinzon
Getting in touch: VoyageATL is built on recommendations from the community; it's how we uncover hidden gems, so if you know someone who deserves recognition please let us know here.