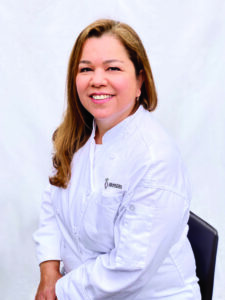 Today we'd like to introduce you to Blanca Lerma.
Hi Blanca, can you start by introducing yourself? We'd love to learn more about how you got to where you are today?
It all started in Mexico
With an Easy Bake oven I got from Santa (upon my request of course) when I was 9 years old… It was a beautiful orange Easy Bake Oven that functioned with a 100watts light bulb. From then on, no lamp in the house was safe if I need to bake.
I was born in Chihuahua and I grew up in Los Mochis, Sinaloa. My Dad was an agricultural engineer and my Mom stayed at home to rise 4 kids. I had the happiest childhood thanks to my amazing parents. During my teenage years, my Mom started making wedding cakes from home. She would buy the Wilton catalogs and replicate the cakes just by looking at them. She is amazing and has many talents, she also taught me how to sew. I found cake decorating fun and relaxing, but that was not considered a career… so after High School, I went to college for a Human Resources degree. 
I started taking cake decorating classes at 21 years old, more like a hobby or an excuse to make all the cakes for family events even my youngest sister Nydia's Quinceanera cake. I still cannot believe my Mom let me do it but my parents always encourage us to do things without expecting us to be perfect. 
The cake was a disaster, but my confidence went through the roof!
I finished college, started working and forgot all about cakes and cake decorating for a while.
In Brazil
In 1997 I got married and Gabriel and I moved to Brazil. A couple of years later we had Bruno and our beautiful family was completed. I tasted Brigadeiros for the first time and fell in love with these truffle size bundle of sweet flavors and textures, not to mention how cute they are. I took a few courses to master the technique of making Brigadeiros and share the joy anywhere I went.
Here we come Canada
Bruno, Gabriel and I moved to Canada in 2001 and after being a stay home Mom for a few years I went back to an administrative job for about 6 years. The economy crisis of 2008 brought my employer to downsize and in 2010 I lost my job. I was having a hard time finding another job and realized I had to go back to school and that is when I was hit by a stroke of lightning!  Baking and Pastry Arts at Vancouver Community College! 
Baking and Pastry Arts
It was going to require some teamwork and family effort because we lived in a suburb of Vancouver and the school was in downtown. I had to take a commuter train at 5:40 am, the first one out Haney Station to start school at 7am. Gabriel has always travelled for work and Bruno was 11yrs old.
The day came when Gabriel was abroad for work and I walked to the train station at 5:30am and leave Bruno alone to get himself ready for school, walk to the neighbor's house and get a ride to school. Oh, did I ever cry that day on the train! I still do just to think about it. He never complained to have to do that many times. He is my biggest source of strength. 
I graduated and started working full time in "Wendel's True Foods"; a Gluten Free desserts factory. There I learned to manage 200lbs recipes. I enjoyed the preciseness and consistency of packaged products and large production.
Hello Atlanta
We moved to Atlanta in 2014. In Atlanta I started working at Marriott Marquis downtown. The hotel and convention center has a whole bakeshop inside where all the desserts and baked goods are made to supply their events, restaurants, room service, amenities, etc. That was a totally different experience than the factory.
After some time, I switched jobs as a part time cake decorator in Alpharetta with Bakers Man Inc, an award winning 20 years custom bakery. There I found owners Mark & Becky Brickman that have been my mentors and friends ever since.
2BAKERS LLC was born in 2017 with a dear friend and a Cottage Food License operating from my home kitchen. We started selling to our friends, but soon we realized we were a bit naive and new to the entrepreneurial world not to know businesses are like newborn babies that require full time attention. In November of 2018, our sales were so low, we decided we didn't need to be 2 to fulfill the few seasonal orders and we went our separate ways.
This could not be the end of my "Easy Bake Oven" dreams and early mornings running to catch that train, so I continued with the business. I found more outlets to sell the products and sales started picking up. The business would grow relatively to the time, effort and enthusiasm I put into it. 
On September 2019 I quit my job as a cake artist to have more time and energy for 2BAKERS….it was all going well and the pandemic hit! 
Little by little it is starting to pick up. I am blessed with my family and friends that want me to succeed. They support and cheer me up, and I'm forever grateful. 
I believe 2BAKERS LLC will grow to a commercial kitchen or my own facility. People like what I make because my desserts are unique. They're made with great quality ingredients, beautifully packaged and because I stay true to my family values. I put all my passion, knowledge, energy and love into what I do. Opportunity will find me working!

Alright, so let's dig a little deeper into the story – has it been an easy path overall, and if not, what were the challenges you've had to overcome?
One of the most decisive moments was when I started my first job in the baking industry and realized it was a man-dominated industry and mostly European trained. One day while working with my male boss, he said to me he missed working with man… real pastry chefs, not housewives. It was towards the end of my shift, so I took off my apron and left. His comments were so hurtful, and I thought of all the group of girls I had just graduated with. Were they going to be underestimated because they were women and not attended patisserie schools in Europe? The next day I started my shift, and he called me into his office. I thought he was going to fire me instead, he apologized. I'm not going to say everything was smooth from then on but we built a respectful work relationship and we were both sad when I resigned to move to the USA.
Thanks – so what else should our readers know about 2BAKERS?
2BAKERS started with a passion for baking. Our products are crafted with care because we make small batches and source great quality ingredients. We pay special attention to the packaging so our product turns into a gift to show your love or appreciation. We specialize in meringues, sugar cookies with custom designs printed in sugar paper with edible ink and brigadeiros. We're known for the touch of culture and sense of humor we add to some of our products. They awake a childhood memory, a moment in life or make you travel with the first bite. What sets us apart from others is the capability we have to customize our products. We can print those cookies for grandma with a picture of the child they miss so much.
We invented the meringue altar that includes all the elements of a Day of the Dead altar all made with meringue. Our snowman meringues have become the expected gift in some friendships. Our Brigadeiro gourmet is made with Belgian chocolate. It is not easy to make a product because it is labor-intensive, but we're proud to include it in our menu and share part of our life journey. I'm so proud of our perseverance. When someone recognizes my products or says… "I came to this festival looking for you" my heart explodes with joy. When someone becomes a current customer for my desserts, it gives me hope that I'm heading in the right direction and their feedback is gold. Cakes, cupcakes, loaves and bakery-style cookies are also part of our menu! We offer easy ordering on our website www.2bakersdesserts.com for some of our staple and seasonal products and customization in others. If you don't see what you're looking for on the website, just send us an email!
Are there any books, apps, podcasts or blogs that help you do your best?
I'm a very hands-on person. I'm not proud to say it, but the only time I grab a book and read it to the end is when I'm on vacations without an oven on my reach. I always need to be creating something with my hands I also love sewing and have an Etsy store. That's the way my brain works. 
I love ACE Women's center because they offer courses with very useful information for small businesses and I've attended a few of them. During the pandemic, I discovered "Mente Sana" and did a six weeks course called "Reinventate" (reinvent yourself) with Neuro coach, speaker and author Blanca Mery Sanchez and Ecommerce consultant and author Andres Julian Gomez. It was a wonderful course that covered business and personal growth. It helped me realize my business needed to be reinvented for the new normal. Most importantly it helped me focus on my goals and dream big. It's ok to be feel fear as long as channel it to help you grow. I love reading recipe books and watching baking/cooking shows, especially if they involve sharing culture like Pati Jinich. She's a Mexican woman that went from Political Sciences to renowned Chef all while being wife, mother of three and living out of Mexico and that inspires me. I had the opportunity to meet her in person and felt she's humble and kind.
Contact Info:
Email: 2bakersdesserts@gmail.com
Website: www.2bakersdesserts.com
Instagram: @2bakersdesserts
Facebook: 2 Bakers Desserts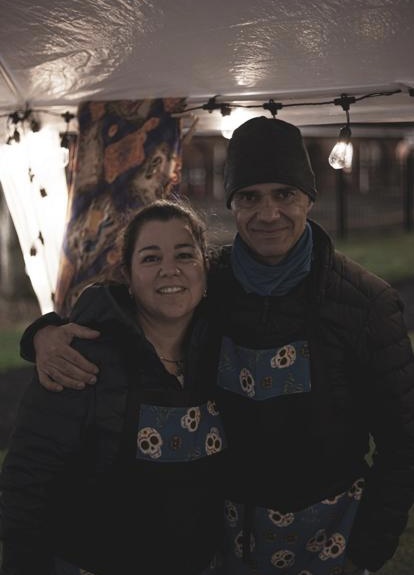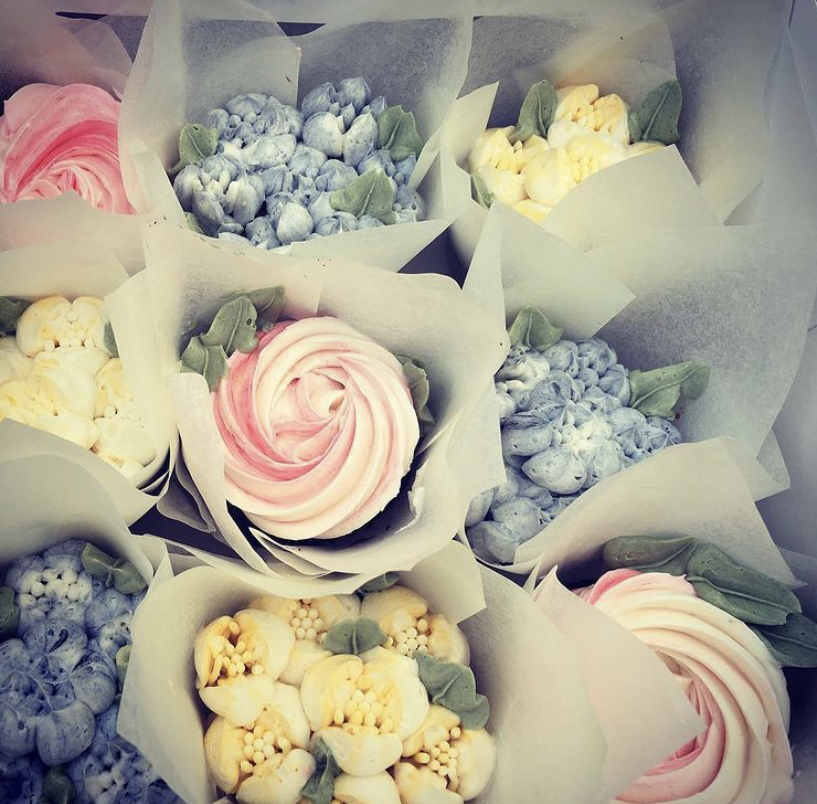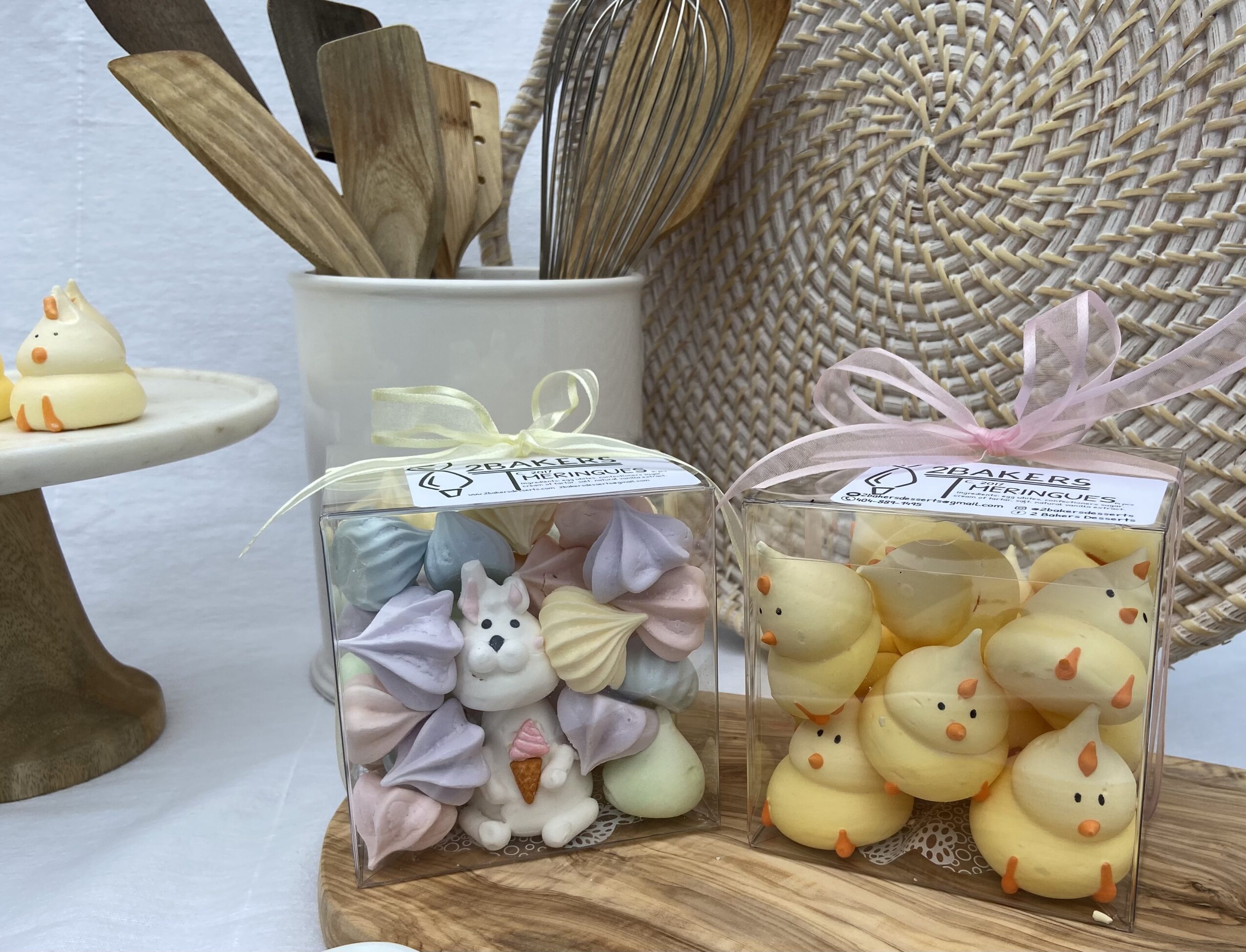 Suggest a Story:
 VoyageATL is built on recommendations from the community; it's how we uncover hidden gems, so if you or someone you know deserves recognition please let us know 
here.