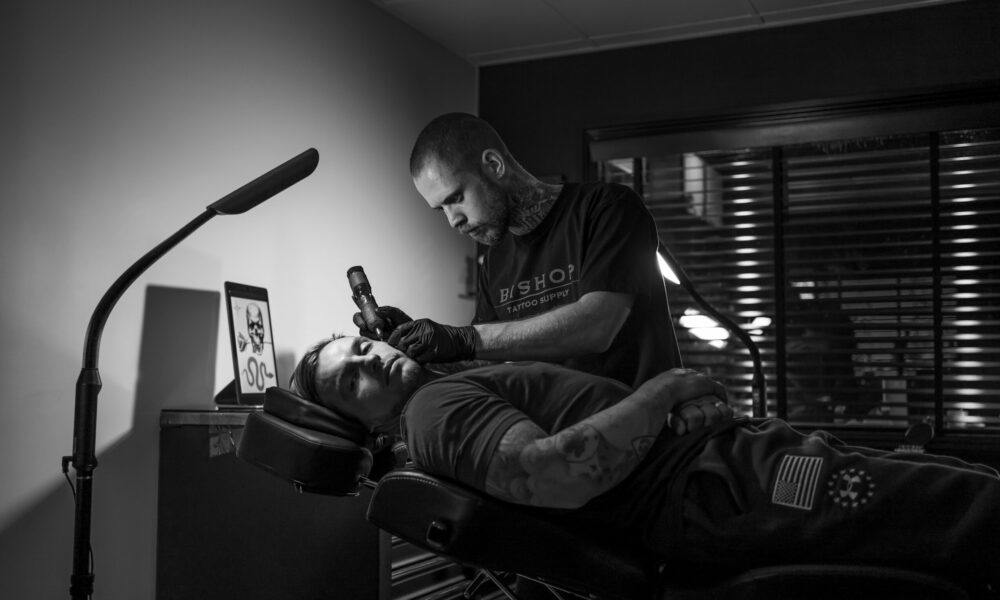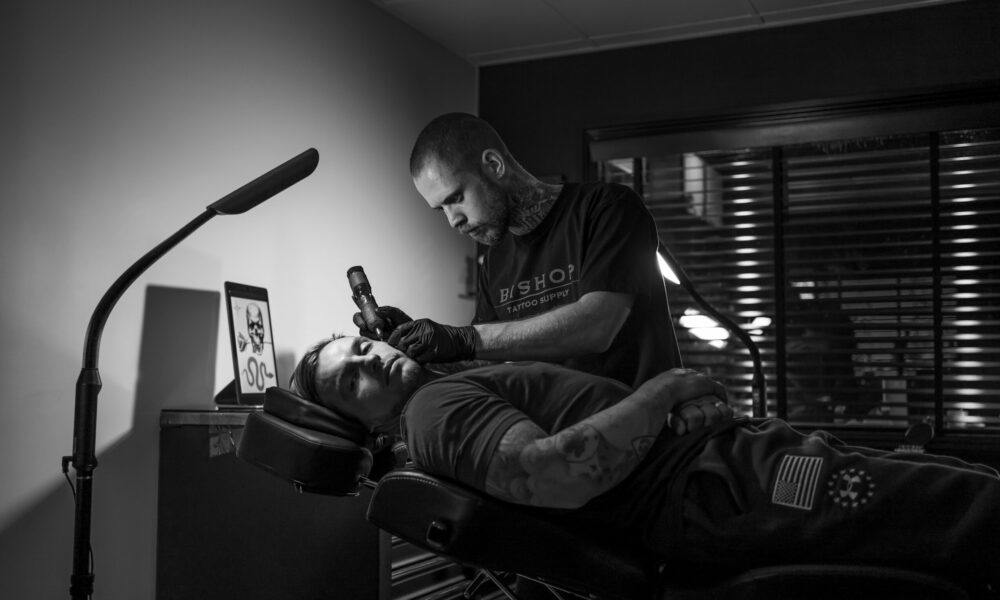 We're so pumped about our conversation with Dmitry Troshin. Dmitry is a Tattoo Artist, Teacher and is also a content partner. Content partners help Voyage in so many ways from spreading the word about the work that we do, sponsoring our mission and collaborating with us on content like this. Check out our conversation with Dmitry below.
Hi Dmitry, thank you so much for sitting down with us again. For folks who might have missed our initial interview, can you start by briefly introducing yourself?
My name is Dmitry Troshin, I'm a tattoo artist from Moscow, Russia, for the last few years I've been living here in Southern California and tattooing at the Vatican Studios. I'm well known for my super detailed realistic black&grey tattoos. I also teach tattoo techniques during my seminars and on YouTube.
What projects are you working on at this moment?
Besides tattooing, which is my full-time job, I'm working on my new YouTube show "Boring Tattooer" where I explain everything tattoo artists need to know – from safety rules to communication with clients, tattoo techniques, photography and all that good stuff – for free. I'm also working on some extensive lessons for tattooers who need step-by-step instructions and guidance, one of these lessons is available on my website, more coming soon.
What are your plans for the next 5-10 years?
I really enjoy teaching so I'd love to do more educational stuff – videos, podcast, seminars, maybe take an apprentice. Thinking about building my own tattoo studio, but if I do that – it's gotta be really BIG – with full photo/video production podcast room, teaching space and safe and comfortable rooms for artists, so I'm not in a rush with that 🙂
What do you think is missing in modern tattoo culture?
I think the biggest issue in tattoo industry nowadays is that new artists are mostly worried about hype, likes on social media and money. Everybody wants to be famous. Tattooers forget, that their main job is to make great tattoos that last many years and make people who wear them happy. That's why so many cool tattoos you see on Instagram don't really look as good in real life. They're made to look cool while fresh (so they get likes) and those artists don't care what happens after a year or two. This is one of the things I teach – how to make beautiful tattoos that live forever.
It was so great to reconnect. One last question – how can our readers connect with you, learn more or support you?
My main Instagram is @mistertroshin
Website – troshin.com
Education – boringtattooer.com
YouTube – youtube.com/c/mistertroshin
I tattoo at the Vatican Studios in Lake Forest, for appointments please visit my website!
Contact Info: