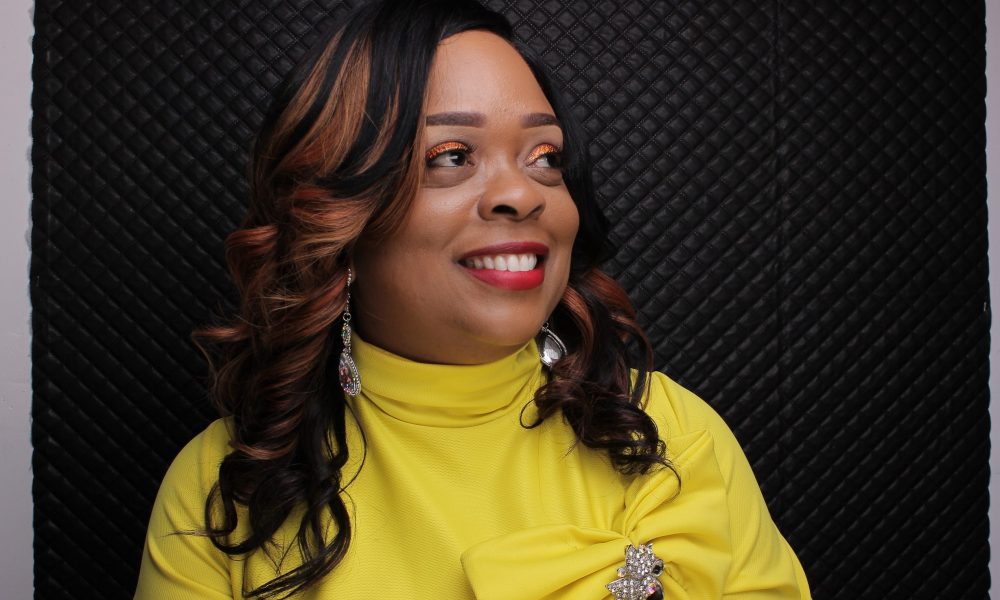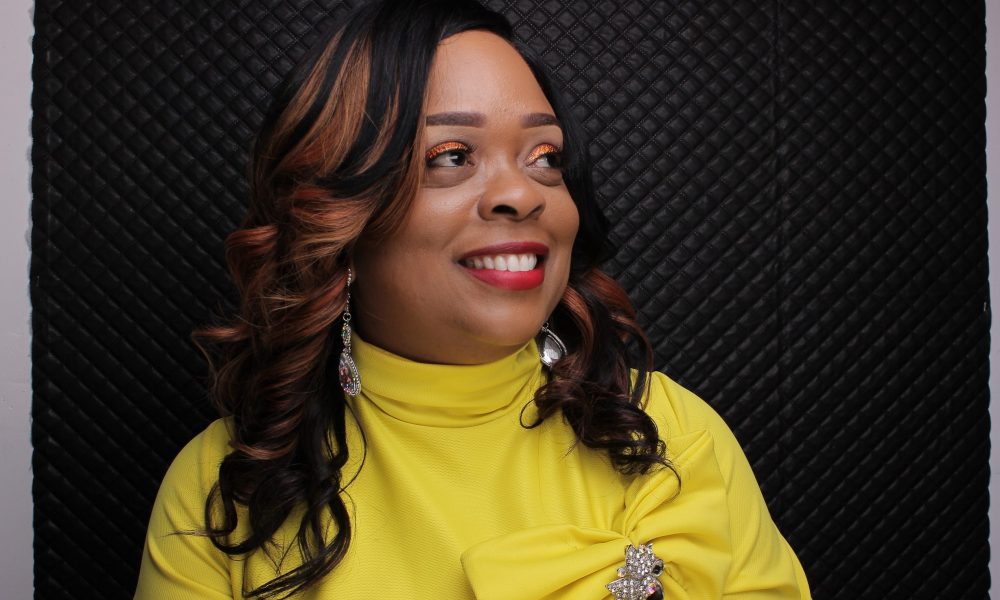 Today we'd like to introduce you to Dr. Sheila D. Williams.
Dr. Sheila, can you briefly walk us through your story – how you started and how you got to where you are today.
Dr. Sheila D. Williams®, Ph.D. I am considered to be an expert in both the mental health and education fields. I hold a BA in Psychology with a minor in Sociology, an MA in Counseling, and a Ph.D. in Leadership and Education. I am a best-selling author, mental health advocate, media personality, speaker, trainer and coach as well as CEO of SW Consulting.
After caring for my mother who suffered from Clinical Depression and Multiple Sclerosis, I decided to pursue my education and career in the Mental Health field. With a love for education and a background in helping others, I remained in the Social Service Industry for over 10 years. I saw the correlation between at-risk students and social/emotional disorders and decided to make the transition to higher education administration. In doing so, I serve as a catalyst for educational reform and sees each day as an opportunity to touch someone's life in a positive way. Having dealt with the responsibility of caring for my mother and having once been told by my high school guidance counselor that college was not for me; I would not take NO for an answer. I not only attended college, I went on to complete a Master's and a Ph.D. I turned what could have been seen as a "challenge" into an opportunity to prove that 'yes you can'!
I have a natural love for life and find joy in helping others to reach their fullest potential. I am Radio and TV Host of "The Dr. Sheila Show" with WDJY 99.1FM and Community Central TV. I am a dynamic empowerment speaker, and it is my goal to leave a positive impact on everyone I meet. I am a true storyteller, with a genuinely passionate way of connecting and empowering the audience to pursue greatness and live their lives intentionally. I believe in taking adversity and turning it into an opportunity to propel oneself to the next level. I am an avid reader and enjoy traveling, writing, researching and spending time with my family and friends. I am often approached by those who can't believe my story.
In my first book, "My Mother's Keeper," I provide you with an introduction into my life, the mystery and the challenges associated with being raised by my mother, who suffered from mental illness. I was able to not only survive but to persevere and thrive in order to accomplish all the things I've set out to do!
Great, so let's dig a little deeper into the story – has it been an easy path overall and if not, what were the challenges you've had to overcome?
I've had many challenges throughout my life, but I see challenges as life's lessons and opportunities to transform difficult situations into moments of self-discovery and awareness. Because of my faith and the experiences I had, I don't ever see myself as a victim, but rather a survivor and even a conqueror. Being raised by a mother who suffered from an undiagnosed and untreated mental illness was a challenge and at times quite difficult.
Although challenging, I learned to embrace the challenges and asked God to not only give me the strength but the courage, the understanding and maturity to handle very 'adult' tasks and responsibilities at an early age. I came to appreciate the tasks placed upon me, as I believe everything I've experienced was because I was prepared to deal with it.
From each of the challenges I've faced in my life, I've not only learned valuable lessons, but I've also been able to take these testimonies and minister, teach and empower others to transform their way of thinking of things in order to embrace the process of growth. I now realize that everything I've experienced, good or not so good, was all part of my life's purpose, that I now fully embrace and live.
Dr. Sheila D. Williams / SW Consulting – what should we know? What do you guys do best? What sets you apart from the competition?
In my business, I provide several different services. As CEO and Owner of SW Consulting, I am the best-selling author of the critically acclaimed memoir, 'My Mother's Keeper'. My 1st book has become a best-seller and continues to sell out because I not only speak from a personal perspective but also a professional perspective as I hold a Master's Degree in Counseling and a Ph.D. in Leadership and Education.
In 'M Mother's Keeper', I provide a candid and a very transparent look into my life, my mother's life and the challenges of living with and caring for a mother who suffered from mental illness. Because I share a family 'secret' that I held on to for over 40 years, I do something most people wouldn't dare do. Mental Illness is still a very taboo topic and many are very ashamed to mention that they or a loved one suffers from it. We are often taught that what happens in the family, stays in the family. As a mental health advocate, I decided to use my life as a means to bring hope and healing to others to know they are not alone and that there is help for those suffering from mental illness.
I am well the radio host of 'Transformational Talk' with Dr. Sheila and the tv host of 'The Dr. Sheila Show', both with Hype Media Global. Through both platforms, it is my goal to provide insight, education and motivation to others. As my topics and guest provide real-life examples of life's trials as well as life's triumphs, the listeners and viewers are able to gain different perspectives on pertinent topics that vary from how to deal with childhood trauma, how to start a business, to mental illness and how it is (or isn't) addressed in church.
Lastly, I am a Certified Speaker, Trainer and Coach. As a Life Strategist, I often find that people put on a 'mask' a façade in order to present to the world someone that they believe others want to see. The problem is, the mask will eventually comes off, revealing who the true individual is. Many people don't even realize this is the case until they have failed relationships (personally or professionally) and wonder what went wrong. I teach others how to navigate through the fog of their own misperceptions to be transparent with themselves (first), ultimately unveiling their true self in order to fully live intentional lives and live in their true purpose.
I also am the administrator of a Facebook group for women only called 'Intentionally Accomplished Women'. I created this group in order to inspire women to live intentionally both personally and professionally. I often find that women can be adult 'mean girls', so in order to provide a safe and encouraging environment where women can share personal and professional accomplishments as well as share challenges and life's obstacles, I created 'Intentionally Accomplished Women'. In less than 6 months the group has grown to over 1300 women and growing daily. It is my goals to celebrate the successes of other women and to provide a safe place for them to interact, network, learn and grow from one another.
What moment in your career do you look back most fondly on?
I've had quite a few proud moments in my career. I've learned to celebrate each success, no matter how big or how small. Of course, completing my Ph.D. was a major accomplishment for me. I worked 2 jobs, while simultaneously caring for both of my parents during the time I was pursuing my degree. Not only was I able to complete the degree with a 3.89 GPA, I was also able to finish my entire educational career without having student loans. I'm extremely proud (and happy) about that. Although it was difficult, to say the least, in the end, it was definitely worth it.
Being able to complete my Ph.D. while simultaneously having a successful career was something that made both of my parents very proud. Neither of them had the opportunity to attend college, but seeing me reach my educational and professional goals was something they were extremely happy about. I'm so thankful they were able to witness my accomplishments before they passed away.
Although it is something I am very proud of, it is more meaningful to me to be a role model to other boys and girls, especially African-American children who may not know anyone who holds a doctorate degree. I am often called upon to speak to the youth in order to motivate and encourage them to pursue their education. I want them to know that if I was able to obtain my Ph.D., so can they. To me, its all about paying it forward, that's really what makes me proud.
Contact Info:
Website: www.DrSheilaDWilliams.com
Email: info@DrSheilaDWilliams.com
Instagram: @DrSheilaDWilliams
Facebook: @DrSheila
Twitter: @DrSDWilliams