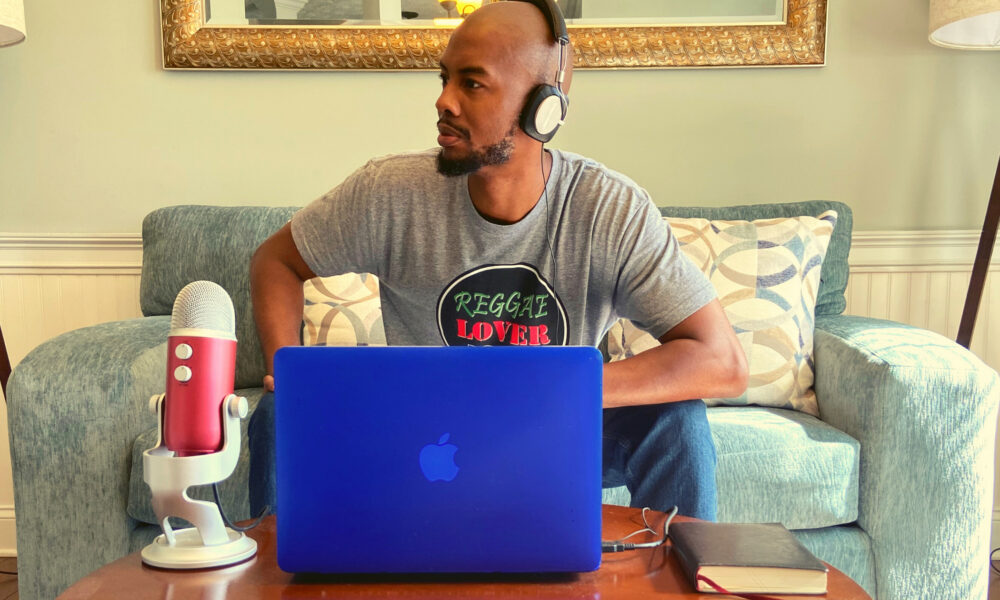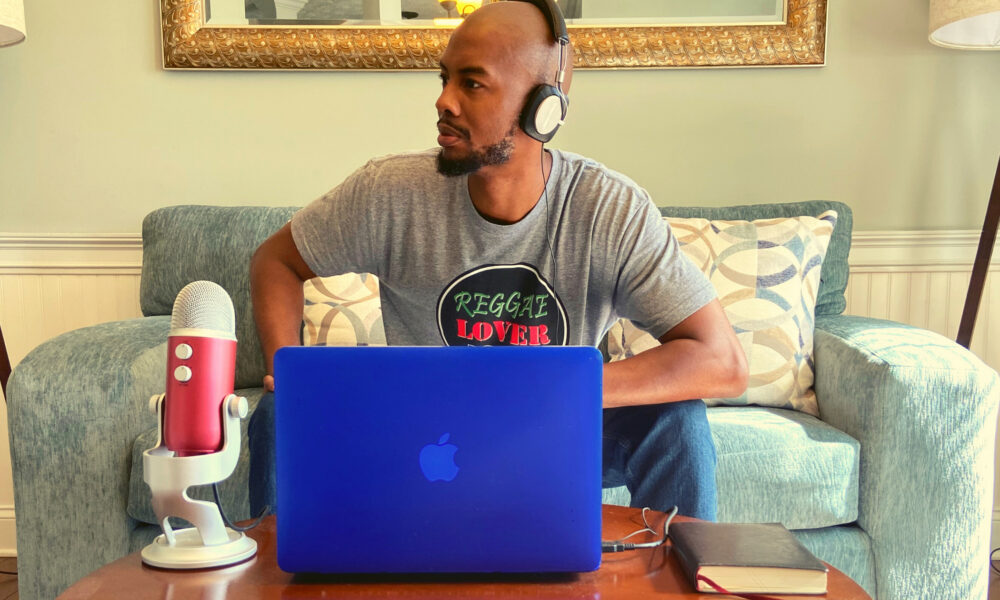 We are thrilled to be connecting with Kahlil Wonda again. Kahlil is the Host of the Reggae Lover Podcast and is also a content partner. Content partners help Voyage in so many ways from spreading the word about the work that we do, sponsoring our mission and collaborating with us on content like this. Check out our conversation with Kahlil below.
Kahlil, it's been too long since we last connected. Thanks so much for taking the time to share your thoughts with our community again. Some readers might have missed our prior conversations, so maybe you can kick things off for us with a quick intro?
I'm a radio veteran, nightclub DJ, and reggae sound system selector who has gone around the world spinning and promoting reggae music. Based in Atlanta, GA, I now co-host and produce the Reggae Lover podcast.
What is one common myth about reggae lovers that you want to debunk?
It's not just weed and dreadlocks. Reggae is a special gift from Jamaica that spread around the world long before the current age of music videos and the Internet. It's a global phenomenon and reggae audiences represent every race, religion, socioeconomic and age group. I have played shows in Japan and seen thousands of Japanese locals gathered in stadiums to support Japanese reggae artists and DJs performing in their own language. There has been a growing demand there since Bob Marley and the Wailers toured there in 1979. Winnie Mandela spoke about the power of Reggae music to "uplift, inspire and unite" the people of South Africa in their struggle against apartheid. This uplifting spirit of unity and themes of fighting oppression resonate with people in the former Soviet countries and South Pacific Islanders alike. My podcast is huge in the Philipines! The UK, France, and Germany are enormous Reggae markets in Europe. Rototom Sunsplash, a week-long festival held in Spain gathers up to 150,000 visitors each year. Reggae is very popular in Spanish and Portuguese throughout Brazil, Mexico, and South America.
What are some of the things you're researching the most right now?
My research lately has been driven by pivotal times. I'm excited by how technology is constantly changing the way we interact with each other and consume content. I'm focused on studying the continued expansion of the podcasting world and new ways for creators to reach and influence their audiences. Case in point, Clubhouse started in April 2020 and is now valued at $1 Million. There's plenty of opportunities out there.
How do you continue to learn in order to stay on top of things within your role?
Through my podcast, Reggae Lover, I've been able to converse with influencers in different countries and gain perspectives from many angles. I read books and articles daily in addition to consuming copious amounts of on-demand audio online but things really come together when I'm able to network and "break bread" with like-minded individuals in the real world.
What are your favorite books or movies on reggae?
My favorite books are: "So Much Things to Say," by Roger Steffens, and "The Half That's Never Been Told," by Doctor Dread because they contain so many first-hand accounts and personal stories about legends like Bob Marley, Gregory Isaacs, Bunny Wailer, Israel Vibration and more. In terms of movies, "The Harder They Come," and "Rockers" are classics that should be in every reggae lover's collection. I'm also a fan of "Dancehall Queen," Steve McQueen's "Lover's Rock," and "Marley," the 2012 biographical film directed by Kevin Macdonald documenting the life of Bob Marley.
What are the best resources that have helped you along the way?
The equipment that I can't do without includes my trusty MacBook Pro, a Blue Yeti USB Mic for Recording and Streaming, and my power-efficient Android smartphone for all-day communications without needing a recharge. Garageband and Audacity software have been my "go-to" digital audio workstations for recording and editing audio. In terms of social, I focus heavily on Facebook and Instagram marketing with a suite of automation tools including FP Traffic, Repurpose.io, and Missinglettr. I also use Canva heavily for quick design work, with Slack and Zoom boosting my collaboration ability a great deal.
What's next for you?
I'm super-excited about my current project which is a non-fiction book about reggae. We are also going to produce a video version of Reggae Lover for YouTube to complement the audio podcast.
It was so great to reconnect. One last question – how can our readers connect with you, learn more or support you?
Link to my podcast, social media, email list, and blog via ReggaeLover.com. Reggae Lover is available on every digital streaming service and all podcast platforms.
Contact Info: