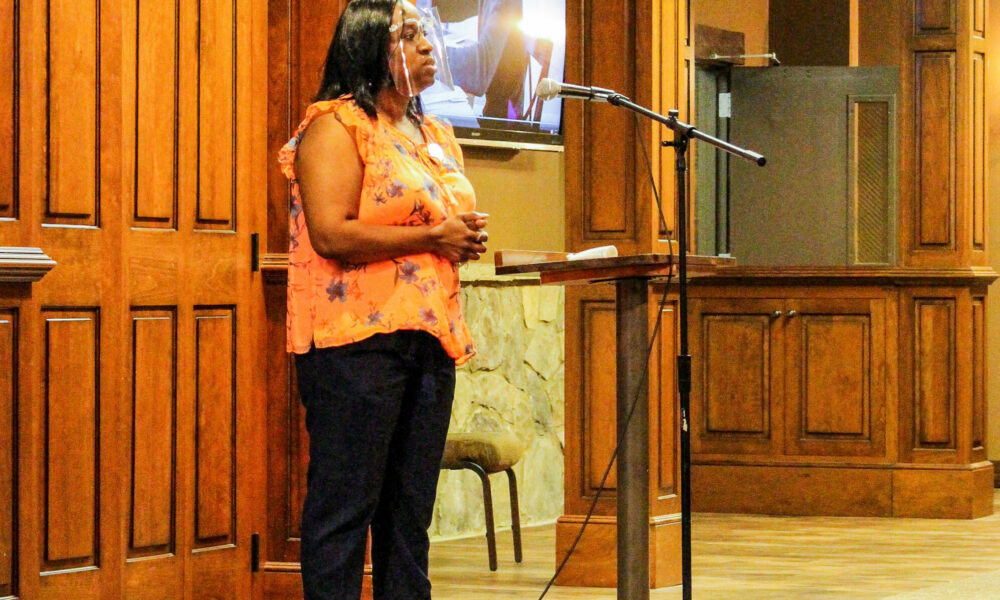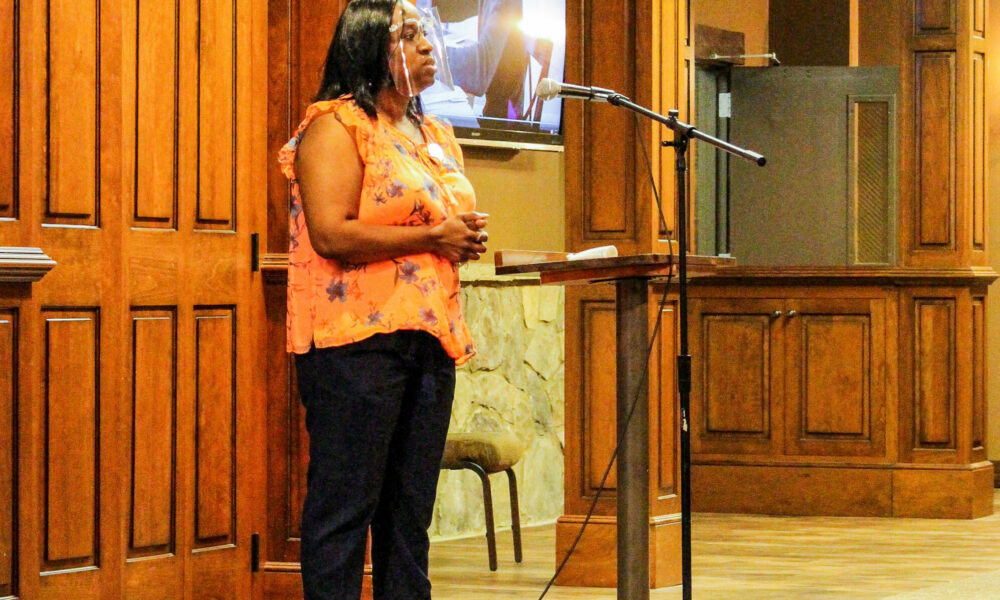 We're so pumped about our conversation with Kimberly Haase. Kimberly is the CEO/Founder of iLoveKare and is also a content partner. Content partners help Voyage in so many ways from spreading the word about the work that we do, sponsoring our mission and collaborating with us on content like this. Check out our conversation with Kimberly below.
Kimberly, it's been too long since we last connected. Thanks so much for taking the time to share your thoughts with our community again. Some readers might have missed our prior conversations, so maybe you can kick things off for us with a quick intro?
Hi, I am Kimberly Haase, and I was born and raised in the city of Lansing, the capital of Michigan. I'm the eldest of five siblings. I grew up very close with my family, my core friends being my cousins until high school. In high school, I met a great group of individuals who I'm still friends with today. My delights in life are being around family, friends, being in nature, and watching YouTube. I've lived in Georgia for over 25 years and have enjoyed Cobb county for 16yrs.
While raising three children, I attended Atlanta Metropolitan College, now known as Atlanta Metropolitan State College. After Atlanta Metropolitan College, I went to complete my education in social science at Kennesaw State University. During this time, I started a mobile concierge service for seniors, iLoveKare.
I serve iLoveKare as the CEO. I am responsible for day-to-day decisions related to the goals and principles of the business. Responsible for supervising and controlling all strategic and business aspects of the company. I also manage the overall operations of iLoveKare, such as product development, marketing, communications, and logistics, including developing and approving strategies to meet business, consumer, and employee needs.
I lead by communicating with people inside and outside of the company to discover what policies, products, and marketing strategies will help us move forward. We make important decisions that affect iLoveKare's direction while helping its contractors, employees, and community partners succeed— ensuring their mental, physical, and emotional needs.
How would you explain iLoveKare?
iLoveKare is a concierge service for aging adults and their caregivers. We are a relationship-based care service designed to deliver impact, not just input. iLoveKare caters to each client depending on their individual needs. Our services include grocery shopping, housekeeping, meal prep, home management, and technology training/support. Our 2:1 non-medical senior service creates an enjoyable, reliable life for aging adults and convenience for their families and caretakers. We aim to keep seniors healthy and independent!
Why would you recommend iLoveKare to someone?
A person would need iLoveKare because we help them in:
– Saving Money
– Running Errands
– Easing Physical, Mental, or Cognitive limitations.
– Assistance of performing daily activities and tasks
– Comfortable change and support to aging lifestyle
– Sustaining independence longer, helping maintain their own environment.
What are the benefits of having a personal concierge service?
iLoveKare's concierge associates are committed to providing quality service to make our client's lives better. Having a personal concierge associate alleviates relying on friends and family members, while maintaining the parent-child authority balance between an aging adult and their children. We provide service professionals to sustain your needs and a better life. Having a reliable person that you can trust to handle personal care tasks is a benefit of our concierge services. We pride ourselves on our love to serve and bring warmth to our clients. Trust is integral to the relationship of many seniors. They eventually see long-term private caregivers as friends or even a family extension. As they spend time together, they form a bond, learning about each other's lives. Having a personal caregiver allows seniors to have those social interactions that improve the quality of life.
What are iLoveKare's primary focuses?
iLoveKare's 6 Focuses:
1. Mental, Emotional and Physical Support
2. Maintain your Independence, remain in your environment a little while longer
3. Less dramatic and more comfortable change in lifestyle
4. Support performing daily tasks and errands
5. Increased personal time in your schedule
6. Relieve time restraints and limitations on friends and family
We all have limitations. We all need help as we age. Our limitations increase as the availability of those around us decreases— which is why iLoveKare is needed.
You can expect 5-star concierge services from an iLoveKare team member.
What makes iLoveKare different than other caregivers?
iLoveKare's concierge associates focus on providing quality service for seniors and their families. We handle every situation presented based on the needs and wants of our clients. Their physical, emotional, and mental health is always a priority. Our Caregivers (or concierge associates) have the freedom to conform to the "right now" demands our clients may have because of our 2:1 ratio. iLoveKare does not limit its caregivers to policies that aren't relationship-driven. They are vetted and invested in our motto, "gratitude comes from serving," with a willingness to serve. We understand the importance of including our concierge associates in the development process of iLoveKare.
What sets iLoveKare apart from other competitors?
iLoveKare's services are for seniors who still want to be contributing members of their community regardless of their limitations. We focus on all aspects of a senior's health, being physical, mental, or emotional. The overall well-being of our clients is of the utmost importance, which separates us from our competitors. iLoveKare is a connoisseur when it comes to aging adults. We understand the wants and needs of our clients to provide them with a quality of life.
Thank you so much again for sharing all of this with us. Before we go, can you share with our readers how they can connect with you, learn more or show support?
Website: https://ilovekare.com 
Facebook: https://www.facebook.com/iLoveKare/
Yelp: https://www.yelp.com/biz/ilovekare-kennesaw
LinkedIn: https://www.linkedin.com/company/ilovekare
Youtube: https://www.youtube.com/channel/UC6iuJcIiw60cl467KAbfHaA
Instagram: https://www.instagram.com/kmhconcierge/
Contact Info:
Image Credits
Pictures Taken by Ledjen Haase (@iamledjen)