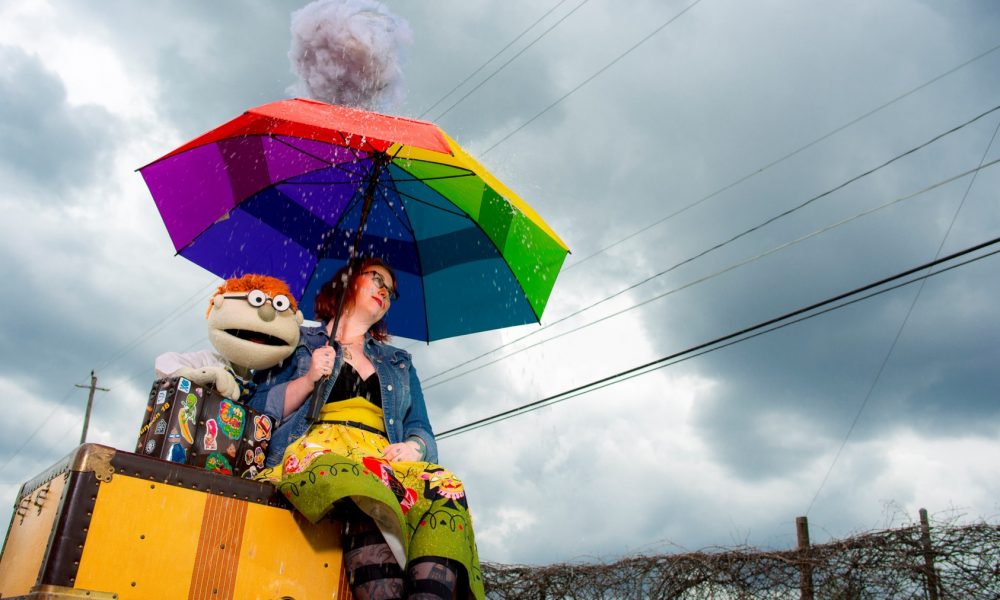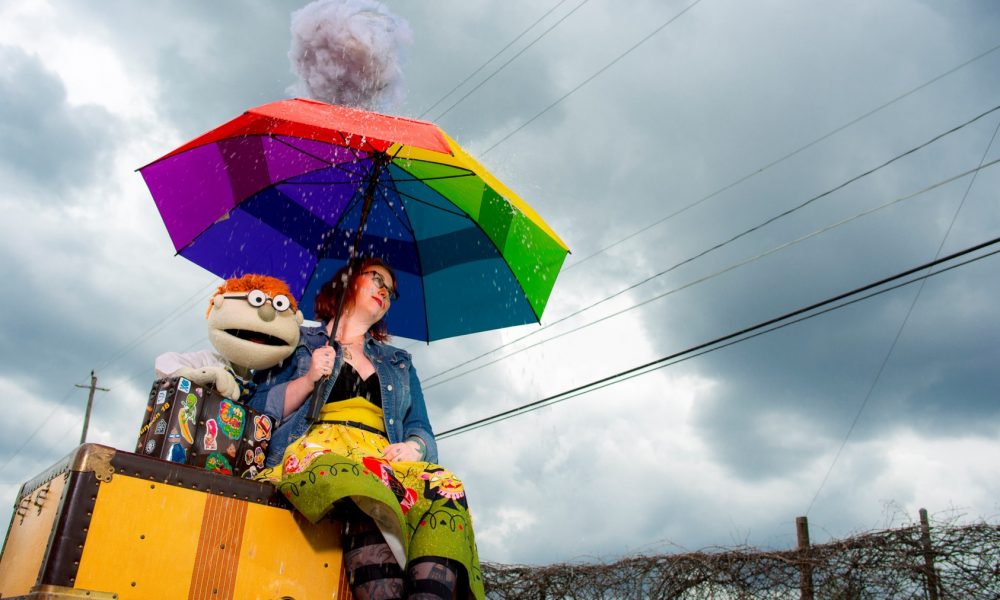 Today we'd like to introduce you to Molly Coffee.
So, before we jump into specific questions about the business, why don't you give us some details about you and your story.
The film industry itself kind of found me. I started making stop-motion projects with a few of my friends with the photography equipment that I had laying around. I ended up owing some folks favors and in an effort to pay back that favor, came out to PA on a music video. Before I even made it inside the building, I started helping a girl who it turns out was the production designer. She took me along on a bunch of different projects where I learned that all of my weird experience that I had from welding to machine fabrication to cross-stitch, all came in handy when it comes to working in the art department on films. I couldn't have been more lucky. I have no formal education, not even finishing high school. The film industry is a trade job in which if you have a strong work ethic, respect for the people around you and are humble, you will be rewarded and go far. I now own two separate businesses that service the film industry in addition to production designing studio pictures and making my own films. It's been an incredible ten years.
Overall, has it been relatively smooth? If not, what were some of the struggles along the way?
Freelance lifestyle is tricky. The influx of films and television shooting in Georgia is very cyclical. The weather greatly effects how many shows we have shooting here as does the political climate and even outside forces that we can't predict. It is very easy to get caught up in how steady works seems, and making life decisions during that time and then, December and January, the season bottoms out and you don't have money coming in. It's not for everyone and even though I have been doing this for ten years, I can't help to start second guessing the decisions that I make about what jobs to take and my relationships with people. Eventually, come the internal meltdowns of whether we are ever going to work again and did I make a horrible mistake. But then the work comes again and it's more offers than I can count and then I'm irritated that I didn't relax more during the time because now I'm just tired and sore and constantly apologizing to friends and family that I'm working so many hours a week.
It's been very important to me to always choose the jobs that I take based on building relationships and investing in building the Atlanta community as opposed to chasing the show that pays the most or is the longest running. It hasn't always worked out to be the right choice but I love living in Atlanta, and I want us to build something that completely outlives the Georgia Tax Incentive for that dreaded day that it eventually goes away. There are a lot of great people here that are asking the right questions and putting in the work and they really are the unsung heroes of what is happening here in Georgia with the incredible influx of work and economic impact. It is hard to track truly the effect of all of this money and how positively it is affecting the lives of the hard-working people in this state. A few things that I do know; however, is that I was born in Georgia, was unable to finish high school due to hardship and now own two businesses and have free healthcare. Friends also born and raised here own the first houses that they ever have. We aren't chasing tax credits and jumping from state to state. We are here to stay.
Please tell us about Zombie Cat Productions.
My shop, Zombie Cat Builds is a brick and mortar fabrication and design shop located in The Met in the Historic West End of Atlanta. We specialize in puppets and creatures, mascots and specialty props, and full-scale installations. The spirit that drew me to making my own films and fabrication in the first place is what truly led me to putting together this shop in which I was able to bring together some of Atlanta's most talented builders who also happen to be my closest friends and not only excitedly tackle projects together but also create a space in which they can create their own projects. Being under one roof helps us be competitive in a healthy way and anchors us to also making time to be creative and work on our own stuff as opposed to just falling into the work machine on other people's projects.
The other business that I co-own is Action Artwork Rental with my friend Nick Morgan. We rent cleared art to the film and television industry. The company was acquisitioned from Carey and Joey Sisson. Nick and I both were excited when they started the company. Keeping some of the money in Georgia, supporting Georgia artists, while also reducing the footwork required when tracking down material releases from artists giving us permission to put the art in the shows we were decorating. When Carey and Joey decided it was time to sell, it was a no-brainer to us. Plus the fact, that you are renting digital prints as opposed to original artwork, it keeps the cost down so that even small local independent productions can afford to do the right thing and compensate an artist while also doing their due diligence to make sure all work is clear to use.
If you had to go back in time and start over, would you have done anything differently?
The easiest thing to say is that it took me a long time to figure out that my voice was worth hearing. Now only in my own personal filmmaking but also in any room. I really wish that I had had the confidence that I have now earlier. I wish that so much for some many other women. Strong women changed my life. Seeing those women in leadership positions, standing up for themselves, demanding more for themselves and knowing that they are worth it, really has changed my life and provided me with strength that I can't really communicate. I hope beyond hope that as more women go for the things they want without apology, that we can truly change the experience for the next generation of girls. Anything is possible.
The harder thing to admit to that I wish I had done differently, is been willing to ask for help. Punk rock saved my life in so many ways when I was younger. I was able to really find myself during that time in high school and discover that there was a whole world outside of my sleep small Georgia town. But the other side of finding yourself in that crowd is that I knew life was hard. Not just for me but the others around me. I thought, "that's just life." So why would I admit I was struggling. Strength was about doing it all myself and showing no weakness. It's not healthy. And people who care are so incredibly willing to help. We can't do everything by ourselves, nor should we have to.
Contact Info:
Image Credit:
Profile Photo: Michael Rivera
Getting in touch: VoyageATL is built on recommendations from the community; it's how we uncover hidden gems, so if you know someone who deserves recognition please let us know here.