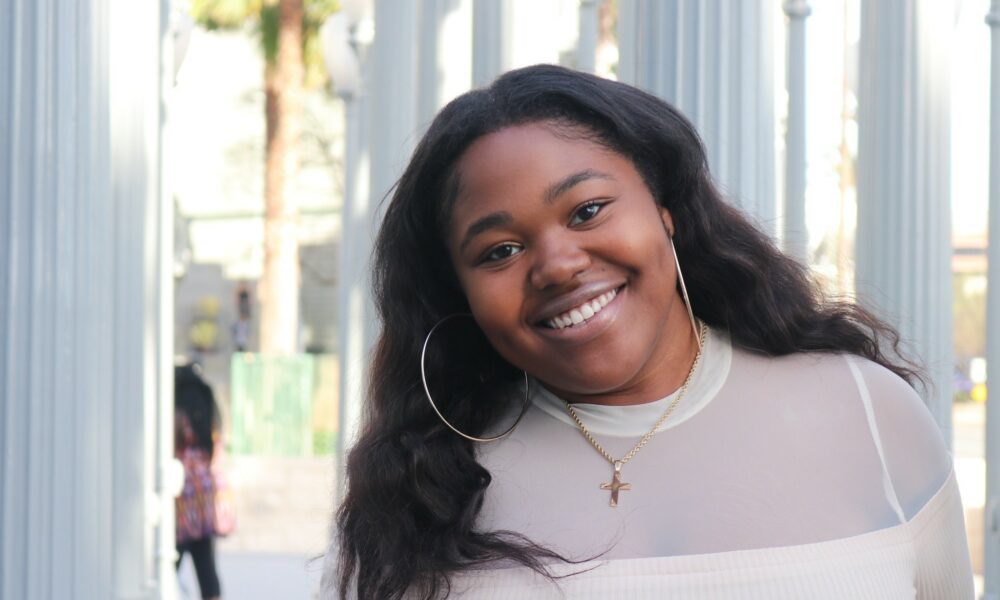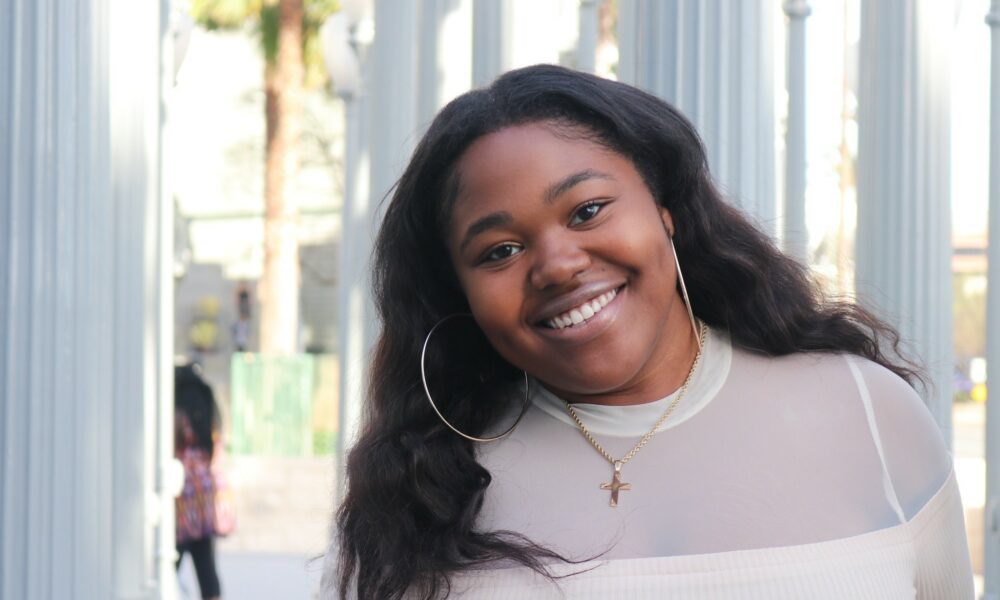 Today we'd like to introduce you to Tiffany Coles.
Hi Tiffany, thanks for sharing your story with us. To start, maybe you can tell our readers some of your backstory.
My story is one that only God Himself could write and author. At a very young age, my mom recalls that, although very shy, I would gather my old toys and express a desire to give them to children I knew who did not have toys of their own. It was then, she says, she knew I was special and began to seek opportunities for me to grow, thrive, and most importantly, break out of my shell. Growing up, I enrolled in various activities and girls' groups: but one in particular captivated my heart. Since age 12, the UNIQUELY YOU SUMMIT (UYS) has been my second home; unbeknownst to me that it would later become the home of my first career fresh out of undergrad.
Attending Philadelphia's Central High School and Temple University further exposed me to many amazing people and experiences. In my junior year of college, I studied away in California for an entire semester. Before this experience, I managed a former friend who recorded music in my city. Together we'd traveled our area for shows, and I had gone to studios throughout the tristate, but none of this compared to when I got to LA. There, I worked two internships – one as a Public Relations Assistant for VAPR and the other working for Christian "King" Combs and his manager; did independent consultant work for actress and activist Amiyah Scott; and studied the film industry through Temple's School of Theater, Film and Media Arts. I became engrossed and in love with the world of media and communications, and the opportunities were not sparse. Every weekend there was an opportunity to make myself become "more known," and for the first 7-8-weeks, I took advantage of it. Going out in LA helped me build the network that I would later need the support of once I headed back home to Philadelphia.
Upon returning to Philly, I felt invigorated and ready to connect with other like-minded individuals who also wanted to change the world. Bosses Give Back was founded on August 19th, 2019, in the living room of my college apartment, with the help of 9 friends and my mother– to start being the change we wished to see. Serving more than 500 individuals in our first six months and doubling that by the end of year one, we hit the ground running, and Bosses Give Back (BGB) thrived as an all-female, faith-based organization. Despite a global pandemic, Bosses Give Back fundraised over $5,000 for various causes nationally and in our local community; supported other organization's initiatives here in Philadelphia, and contributed to demonstrations that support the Black Lives Matter Movement. Presently, the organization is undergoing a re-branding of sorts but, I could not be more proud of where it has traveled in the past 25-months as the Founder and CEO.
Now, as the National Co-Chairwoman of the UNIQUELY YOU SUMMIT, I spend each day curating and building on the experiences I had as a young girl. While we know that we cannot totally eradicate the isolating experiences they will have as the "only" in a classroom or an activity, at UYS we galvanize oneness and aim to eliminate the perception of isolation by creating safe space for Black girls ages 11-18. I remember my days as a UYS girl and recall feeling loved, supported, and edified by women who helped mold me into the woman I am today. It is my purpose and my passion to help others, and I believe both my story and my journey are a testament to that.
Would you say it's been a smooth road, and if not what are some of the biggest challenges you've faced along the way?
To say my life has been a "smooth road" or any part of my journey has been without struggle would be simply untrue. We've all experienced some form of pain before in our lives — a broken heart, torn ligament, stubbed toe. But it wasn't until Sept. 27, 2014, when my understanding of [physical] pain changed forever. I was 16 years old at the time and traveling with my father to see my grandmother for their birthdays when a car ran into the back of our fully-stopped vehicle approaching the toll window. Following that accident in 2015, my life changed forever when I received a diagnosis of Complex Regional Pain Syndrome, the most painful chronic neurological pain condition known to man. After my CRPS diagnosis, I underwent numerous therapies and treatments in an effort to retrain my nervous system and regain overall control of my life. (The only true way I can describe my CRPS pain is as if my limbs were doused in gasoline and then lit on fire).
And as you would imagine, when it feels like your body is the enemy, it is easy for your mind to start to believe that you are a victim of your circumstances. Mentally, I fought and am still fighting each day to remind my body and the pain that I am in control. Some days are better than others, but I try to stay focused on my life's assignments and not be distracted by my temporal circumstances.
My accident essentially concluded my high school experience, and following my time at a day hospital rehabilitation program, I finished out my senior year with supplemental learning at home. While it was difficult to not spend the last few months of high school with my friends I'd grown to love so much, the after-effects of my accident taught me grit and tenacity like no other. After spending over five years getting a handle on my CRPS, last Spring I received news that again shook up my world as I knew it. I have Adenomyosis (and possibly Endometriosis) that is very lively and active. Some days are harder than others, but yet and still, I haven't and won't let it stop me. My pain has taught me a strength that only other chronic pain warriors can understand, and I feel it a part of my duty to not leave out my illness when I share my story to represent them.
Alright, so let's switch gears a bit and talk business. What should we know about your work?
My specialties include: Music management, public relations, social media, event production, and nonprofit management; and I'd like to believe my integrity sets me apart from others. Prior to this year, I had dubbed myself as a Media Maven and Servant Leader. However, after orchestrating the 2020 UNIQUELY YOU SUMMIT for Girls virtually for 463 Black girls nationwide, I'd like to add Solutionist to my list of titles.
Executing ideas that had manifested and lived in the mind of the organization's President and Founder Shaleah Laché Sutton for years, virtually, in the midst of a global pandemic, have been nothing short of prayers actualized and dreams come true. Together, we've been able to grow the nonprofit from hosting one program each year to providing ongoing engagement and support with Black girls on a daily basis. Additionally, we've been able to award more than $70,000 in scholarship dollars by way of our FOR THE LOVE OF BLACK GIRLS™ Scholarship fund since August 2020. We will be hosting the 2021 UNIQUELY YOU SUMMIT for Girls on November 12-14, 2021 for Black girls 11-18 years old. I encourage everyone to learn more and register for it on our website: https://www.uniquelyyousummit.org/register.
What would you say have been one of the most important lessons you've learned?
The most important lesson I learned (and am still embracing) along my journey has been: to be patient with where you are because where you want to be is just around the corner. I've recently found myself on a mission to not lament the time spent in the difficult seasons and working to be more present and aware of the goodness and abundance around me at all times. Right now, I'm living out prayers that I prayed at 11 and 12 years old, and I know it's because God controls the timing of my life.
Each of our journeys is so unique and prewritten, so embracing the fact that God is bigger than any obstacle we may face helps me keep going each day. I prayed to be a vessel used by Him, and that's what I've done throughout my career to help whatever client, project, or organization I was with flourish. While life may not always be easy, it's worth it to know that it can always get better, and I know I will reach where I want to be if I keep praying on it, working for it, and putting my God first.
Contact Info:

Image Credits:
Alaina Ellis Khanya Brann
Suggest a Story:
 VoyageATL is built on recommendations from the community; it's how we uncover hidden gems, so if you or someone you know deserves recognition please let us know 
here.