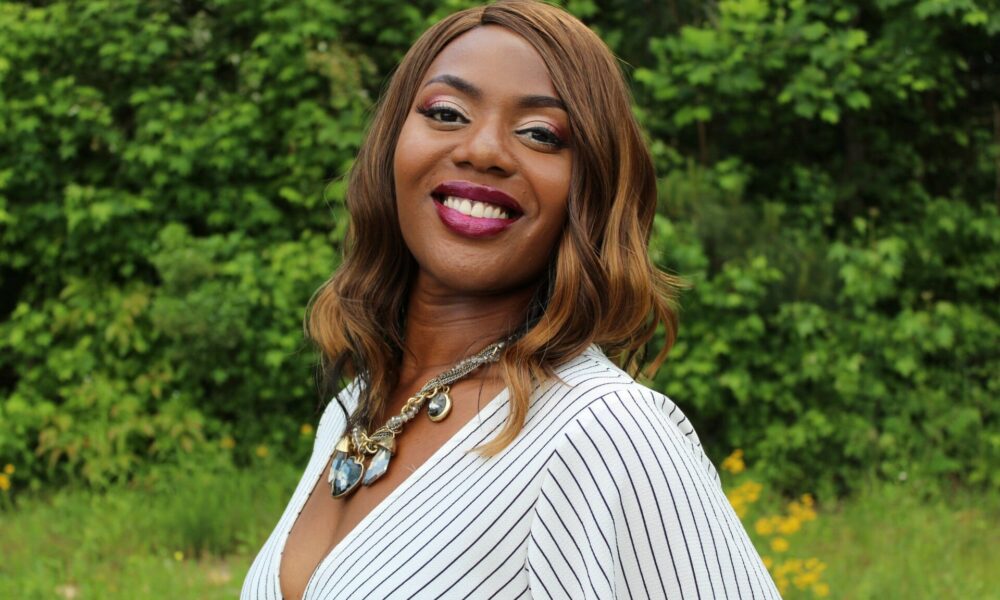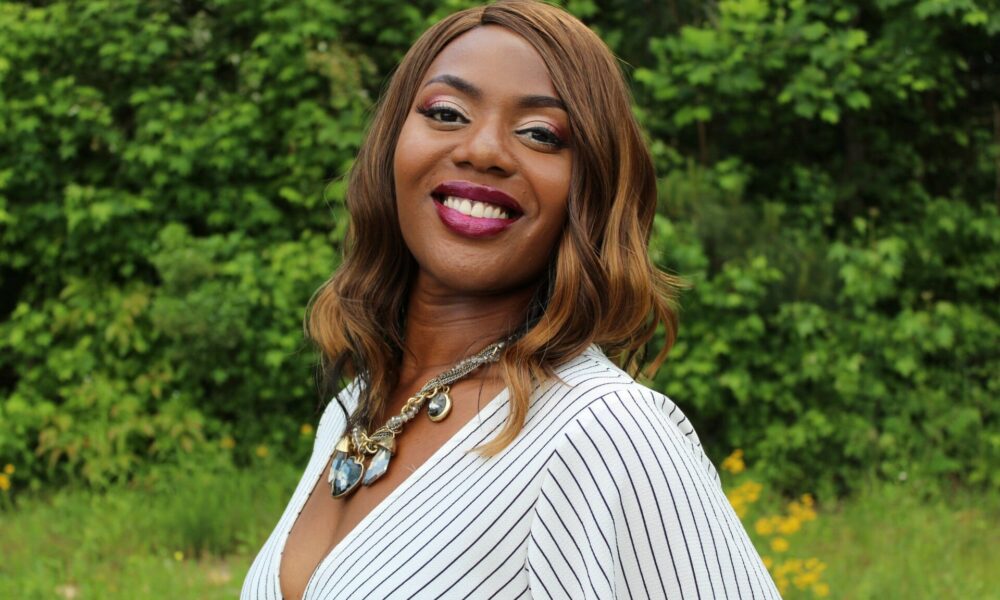 Today we'd like to introduce you to Jami Robinson.
Hi Jami, it's an honor to have you on the platform. Thanks for taking the time to share your story with us – to start maybe you can share some of your backstory with our readers?
Twisted Flirt began as a Happy Accident. At the time, I was a military wife with three kids and hubby was on a nine month deployment. Money was a little tight and, other than my job, I was playing around with additional ways for a side hustle. I started as a consultant for a few companies, but then I realized they had too many restrictions and I got tired of sharing my profit with them. So, I cut out the middle man, did my research on vendors and started making things happen. The thing is, I didn't want to be like all the other intimate companies out there. I didn't want to be a "sales consultant", I wanted to provide an experience and be in my own lane with it. When hubby was home, we would host small couples nights with friends. I can say, he played a major part in the direction of Twisted Flirt, because he and I would make up different games with Adult themes and had a blast. We were a military community that needed some fun and a breather from kids, but not wanting to do the club thing, you know, so we provided that. Twisted Flirt, was Flirty Passion at the time and I had consultants, parties, pop-ups, you name it. After a few years of pushing the consultant thing and trying to SELL a product, I lost interest.
I had to sit back and regroup, just to come to the realization that I wasn't doing what I said I wanted to do in the beginning. I was to focused on selling the products and trying to make money, all the while, not realizing the only experience people were getting was… Me selling sex toys. It got boring, and once you get to a certain age, you realize, there is much more to offer than sex and sex toys when it comes to a relationship or self-love. I went back to the drawing board and had to write down exactly what I like. I love couples game nights, I love having the girls over to hang. I truly enjoy spending time and flirting/bonding with my hubby. I love the boost of endorphins from exercise, BUT I gotta look cute while doing so. I love the thrill of flirting with my boo all day, then cuddling and being a lil sexy at night. I love me time, smelling good, feeling good… after writing all these things down it hit me… I'm NOT the only one. These elements together are all of the things that keep us happy and healthy. Think about it, taking time out with your special someone, Happiness factor # 1. Laughing and enjoying time with friends, Happiness factor # 2. Working out, taking time for yourself and looking cute… thats two in one on the Happiness scale. When you provide all of these elements, throw in adult themed activities, easily accessible where you don't have to search in the store for it and shipped directly to you… who wouldn't want that?? I've literally created a way to DE-Stress, laugh out loud, and enjoy little moments. So, I gathered all my ideas, made the Experience a service, added it in a box and BOOM, Twisted Flirt was born.
Would you say it's been a smooth road, and if not what are some of the biggest challenges you've faced along the way?
Oh HECK NO! Any and EVERY Entrepreneur will tell you that starting ANYTHING from scratch is hard. Plus, when you throw in the fact that I was learning as I went, didn't help AT ALL. However, I accepted my failures and turned them into lessons. I've learned to take my time and do my research, write my ideas down, and make sure I have a schedule. Oh, and I learned to ask for and accept help. The road wasn't a road at all! It was a freaking rollercoaster, but I enjoy and have enjoyed every moment. Well, let me rephrase that… because your girl quit, in my head, quit a couple of times. Ha, Ha.. I respect the challenges that were put in my path, because it forced me to regroup, get it together, and not just PLAY Boss, you know? There were many hats I had to wear and let me tell you, a few of them I definitely couldn't fit because I had NO CLUE as to what I was doing.
However, I learned to delegate, trust the process, ask for help and take my time when choosing who to bring onto my team. This is my baby and like every MOM, you don't mess with my baby! I also realized that creating your own lane is not just taking different path. You actually have to figure out what it is you are trying to create or do and HOW you're going to do it. Many of us are so use to seeing something that's cool or someone doing something that makes noise and you think, "I can do that, but I'll do it this way…". You sit down and think of all the ways you would change this or that, then in reality you end up doing the same thing they did because, well, that's how it worked for them. So in all reality, nothing you did was different… OH, except the fact that you changed the colors and used a different font, right? This is something I had to learn the hard way, because not only are we accidentally imitating one another, it's actually a process when you're trying to stand out and be different. That right there, was and sometime still is my Biggest struggle.
Thanks – so what else should our readers know about your work and what you're currently focused on?
Well, I'm actually a Graphic Designer by profession. I am the owner of a Branding, Design, and Photography firm called Designer Chic Designs, www.DesignerChicDesign.com, here in South Atlanta. I needed a career that was mobile, being a military spouse. I also, needed something that held my interest. I LOVE anything Artsy, Eccentric, all out LOUD you know! The fun, freeing, out of the box, and everything spontaneous type stuff. This is me and my business all day! I'm allowed to share my creativity, help other brands find and share their voice, capture little moments with my camera… I Love my Day JOB!! In addition to that, I have an online store with my t-shirt designs called The T-Shirt Chic, www.TheTShirtChic.com which is my version of the "brand" for Designer Chic Designs. This is another way for me to keep my creative side happy and the brain stimulated. Along with that, I'm also a lifestyle Blogger with my blog, ShesJustDope.com and I dabble in the Influencer world as well.
Doing reviews, creative content, small articles, and so forth. I'm the type of person that needs to be creative, it's like PLAY for me. If I'm not doing something creative or something that keeps me happy, I'm may go insane. With that being said, although I am a designer, Twisted Flirt literally fits right in. When you see my brand colors, you see ALL of my businesses have it. They have Me, the Fun, Flirty, Modern me… Twisted Flirt is just another level of my Happy place. I feel the three keep me balanced when it comes to a career or job. I always said when I was a kid, I would be a Super Star! I was going to work for myself and LOVE what I did. Well, I am a Super Star… my kids and hubby of course, I work for myself, and the best part, I LOVE WHAT I DO!! This is what sets me apart from others… just being me.
Have you learned any interesting or important lessons due to the Covid-19 Crisis?
Yes, the original idea for Twisted Flirt was to provide the experience as a service. With the Covid-19 crisis, it made me think of different ways I can still provide that service but safer for everyone. This is where the Twisted Game Boxx came into play. You choose between the Couples Boxx, 'Time 2 Play with Bae", or the "Night of Fun" with Friends Boxx. Each box includes multiple games that can be played over and over. The differences between the two are: Time 2 Play with Bae contains: -5 games -2 wine tumblers -30 days with Bae challenge -Couples Toy -Massage Candle Night of Fun contains, made for 6: -6 Wine Tumblers -3 Games -T-shirt for the purchasing host: choose 1 or 2 tees (single or couple) -6 game bags: hand sanitizer, drinking game item, Gobble Me Swallow Me Snack bags, and name tags for naughty names -A list of 14 different, Naughty Themed Drink recipes My idea behind the Twisted game Boxx was to still provide the experience, but more accessible and safer for everyone. We do have mini game boxes available as well. The Twisted Game Boxx is purchased in the online store, www.LetsGetFlirty.com, and shipped directly to them. The Game Boxx games will be different as each season roles along, but the idea of the Twisted experience remains the same. Everything is online, everybody is shopping online. I wanted to make sure, we were too… the experience coming directly to you.
Contact Info:
Suggest a Story: VoyageATL is built on recommendations from the community; it's how we uncover hidden gems, so if you or someone you know deserves recognition please let us know here.