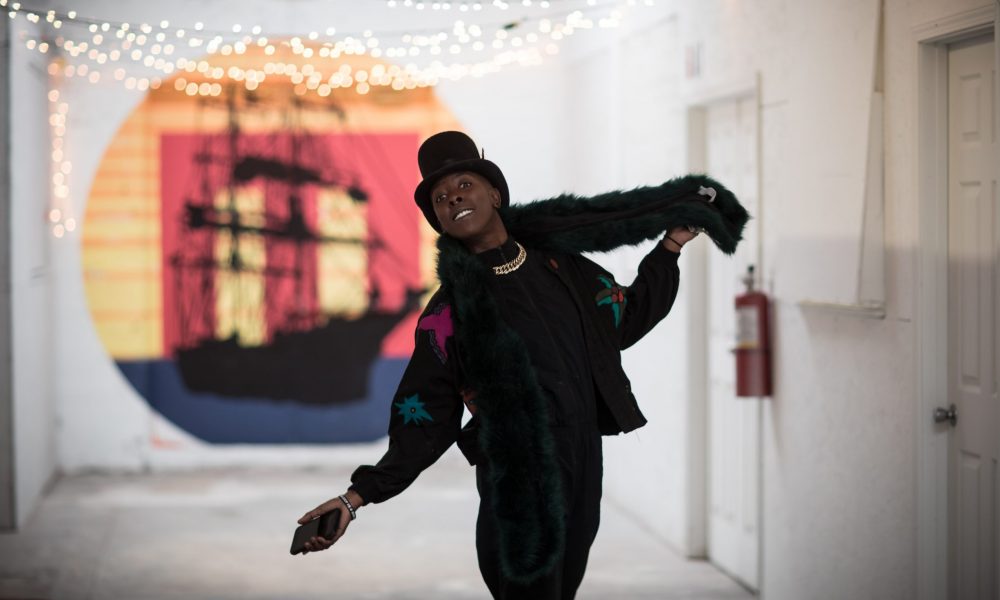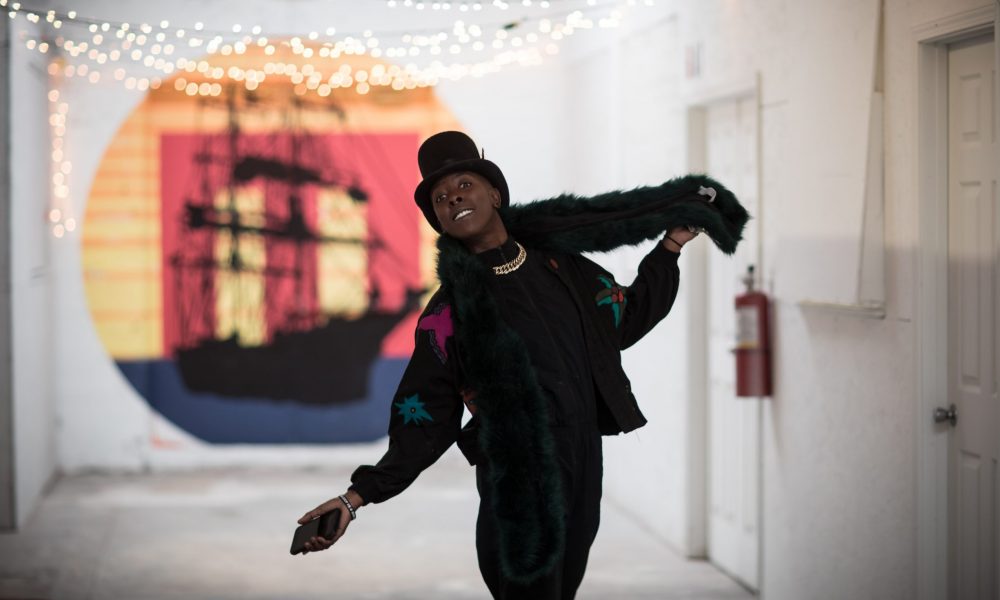 Today we'd like to introduce you to Color Me Tone, Tone Hubb.
Color Me, Tone, please kick things off for us by telling us about yourself and your journey so far.
I was born as Antonia, but I'll probably introduce myself to you as Tone. Tone, the Atlanta transplant. I was born in Nashville, Tennessee and moved to Marietta shortly after the death of my father and brother. Growing up in the home of a single, widowed, mourning young mother, consisted of a lot of community involvement and self-sufficiency. Art has always been that thing that I run to for salvation coming from a family of artists. Growing up, mom dukes was always working and traveling for her job, so I was sort of in joint custody set up with my grandmother, aunt, and often in the care of neighborhood friends/other close family members. "It takes a village" is my mother motto, and it is sooooo appropriate due to the fact that I was LITERALLY raised by a village of family and friends. Mom Dukes was resourceful and did whatever she had to do to provide for me and I love her for that! She's literally like my best friend today.
Growing up, I played basketball and was a Marksman Shooter throughout high school. However, I still managed to find the time to create. This lead to me selling custom painted pants and shoes. Business was booming in between classes! I just wanted to help my mother by alleviating some of the monetary stress. I saw her struggle and hard work, so that created my drive to do what I saw the people around me doing… hustling.
If anything, the blueprint of 'Antonia' gave me a sense of independence, lead me to discover Toni/Tone, fostered a nurturing/gentle personality, and gave me a sense of purpose. My paternal grandmother is an 85 year old, half Jamaican Jewish woman that also is a strong Trump supporter. My maternal grandmother, Daisy, was half Black-Foot Native American and her mother, Money-Sato, made a living by making flowers out of cans and selling them. So, my history and core beliefs that makeup Tone, Toni, and Antonia are a colorful, saturated dichotomy and unexpected twists! I spent a lot of time alone and observing the constant changes around me growing up. I'm so thankful for my life experiences because I do not think I would be as prepared for this journey if I did not go through the challenges I experience at a young age. I would not be the whimsical and free-spirited being, that I am today. Sometimes, you have to go through trials and tribulations to appreciate great moments within the present.
Can you give our readers some background on your art?
Neurosis, the "Edging Movement," and the Aboriginal culture are the inspirations behind my art. Mental health is a reoccurring theme for me due to my personal experiences. I paint a lot of metamorphic works that is meant to be interpreted by all angles. Something like the inkblot test, at the psychologists'. You could literally look at a painting, point out countless animals and characters within a single composition– it all flows together, resulting in a bigger picture.
My work is pretty much controlled chaos. It is a narration of fluidity, using lines, and an opportunity for onlookers to discover their own interpretations. The idea is to encapsulate people by creating a space for them to get lost in.
Like my great-grandmother, I also make flowers out of recycled books! Each petal is hand painted and made from a themed book. I make light boxes, shadow boxes, crowns, keychains, and ornaments utilizing my recycled book flowers. They all have their own personality and lend a sense of delicacy that is appreciated by all pronouns.
I hope my work allows people to take away the freedom to be themselves and to not feel like they have to conform to be 'normal.' Be weird. Be wild. Be you! There is only 1 of you! Be the best, authentic version of yourself that you could be. Dig deep within your self to discover your own narration on what you see.
Any advice for aspiring or new artists?
Yes you are an artist, no you do not have to starve…. Do not allow one talent, especially one niche within that talent, be your only means. Today, everything goes so fast so it only makes sense to have multiple streams of income. But that all comes with time management and sacrifices. If you are willing to DIE for your passion, commit fully. That is really dark but that's how I feel. That means saying 'bye-bye' to the social life…and often times family time. It is great knowing different people and building relationships from a business sense, however you could be a complete recluse and still make a living off of what you love….speaking from experience. Haha! Spend some time alone but have balance because no man is an island. (I am telling myself this as well) It is sooo important to be in-tuned and to know yourself so that you have a better view of the overall picture.
What's the best way for someone to check out your work and provide support?
My business/studio is located at the Met Atlanta, along with a 20 ft. mural that I painted for Mutiny Artwrx's Artober Festival! I have a couple of pieces that are currently being exhibited at the Irwin Street Gallery and I also have images of my work on my website: www.coloredbabies.com.
You could support by hiring me for your creative needs! From murals, recycled book flowers, merchandise, original artwork from my site, or hiring me for creative direction behind your Digital Design needs. All of the work that I sell are originals.
Contact Info:
Address: 675 Metropolitan Pkwy
Atlanta, GA 30310
Website: www.coloredbabies.com
Phone: 7703308560
Email: tone@coloredbabies.com
Instagram: @colored.babies
Image Credit:
Demetrius Williams, (Usual Suspects Photography, LLC)
Getting in touch: VoyageATL is built on recommendations from the community; it's how we uncover hidden gems, so if you know someone who deserves recognition please let us know here.