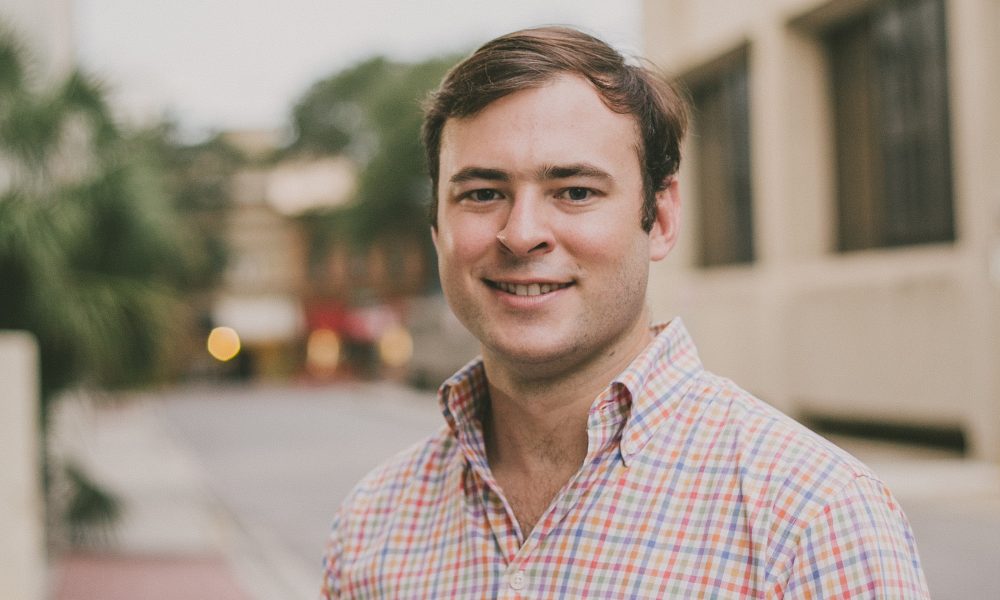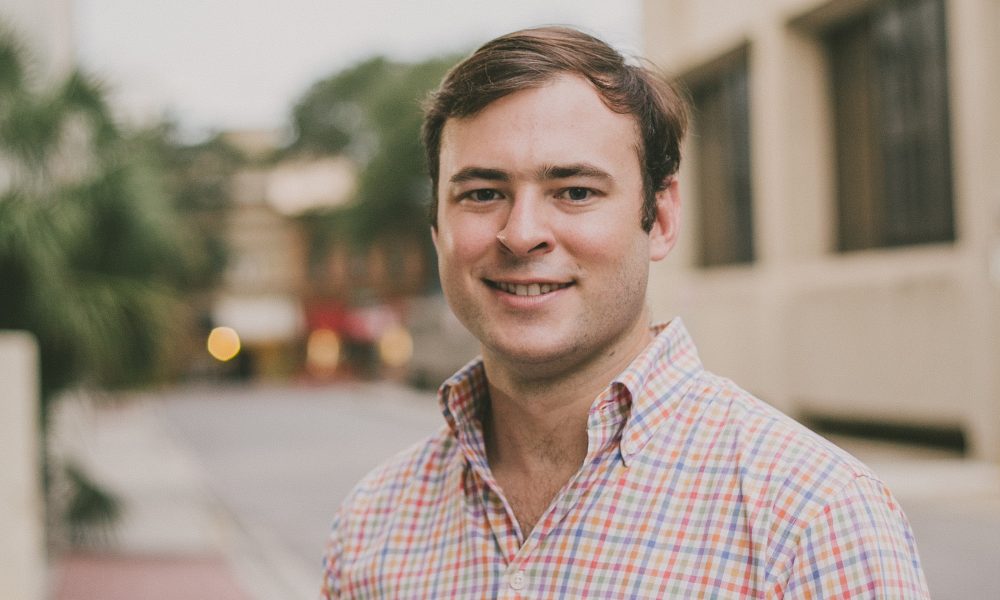 Today we'd like to introduce you to Henri Hollis.
Henri, we'd love to hear your story and how you got to where you are today both personally and as an artist.
My career has had lots of twists and turns, but I finally feel settled as a freelance writer and photographer. I don't have a typical creative background at all. To start, I'm completely self-taught as a photographer. First, it was a hobby, then morphed into a side-job, and became mostly a full-time job last year. Writing was a more natural fit – I've spent most of my career in public relations, so I've done quite a bit of professional writing, albeit in a much more corporate style.
I went to college at Georgia Tech, where I studied business and graduated with a B.S. in Management. I got certificates in Marketing and Finance. Originally, I wanted to go into banking of some kind, but I ended up becoming a financial advisor instead. I realized pretty quickly that I didn't have a passion for finance, and a financial advisor is really more of a salesman, especially at the beginning. I definitely wasn't passionate about sales.
Growing up, I'd always loved writing, so I decided to look for a job that would marry my writing skills with my business education. After leaving the finance world, I decided to try public relations. I started with an unpaid internship at a local PR agency and worked my way up. While I was looking for full-time jobs in PR, I also started a cooking blog as a side project. The idea was to show prospective PR employers that I could be creative, write well and produce something on my own. I created recipes, cooked them, took pictures of the process with my roommate's camera and wrote about it all on my blog, the Bachelor's Test Kitchen.
I decided on a cooking blog because I love food and I'd started cooking as a hobby after college. As I climbed the PR ladder, I got an opportunity with a local agency that specializes in the restaurant and hospitality industry. At that firm, I was able to take lots of photos of my clients' food and make some important contacts in the media, especially local editors. I loved seeing my photos in real publications like the AJC and Atlanta magazine. Every time an editor at any level accepted one of my images, I felt surprised and flattered.
After a few years, I decided to move to a different agency, but at the same time, I offered to do some freelance work for the AJC. I was lucky enough to be added to their rotation of photographers, and I started shooting restaurant reviews and features for the Food & Dining section on a part-time basis. It was a perfect way to get my feet wet: my photos were highly visible around town, and I was able to shoot after work or on the weekends.
After less than a year at the new agency, I was laid off. I decided I'd try to make as much money as I could with photography while I searched for a new job. The first month I was "out of work," I did all the photography for the AJC's Fall Dining Guide. Then, I got a hugely serendipitous opportunity – Resurgens Hospitality Group, the local restaurant group owned by Linton and Gina Hopkins (which includes Holeman & Finch, Restaurant Eugene, etc.) hired me as a contractor for regular, ongoing photography work. Between that and my regular work with the AJC, I had basically replaced my salary in a month.
Over the past year, I've collected some great clients and have begun writing more and more. I annoyed the AJC editors enough to finally let me start contributing to the paper, and I've since written for other publications like Living Intown and Atlanta magazine. I've also improved my photography quite a bit. I've gotten some good advice along the way, but practice has truly been the most important factor. As a self-taught professional photographer, I have no ego about my skills. I always feel like there's more to learn, and I'm constantly trying to learn more about how my camera works, how to create beautiful images and how to use software like Adobe Lightroom or Photoshop to create the best final product.
We'd love to hear more about your art. What do you do you do and why and what do you hope others will take away from your work?
I am a writer and photographer, so sometimes I have the opportunity to combine both forms into a single product. Earlier this summer, I rode along in an ice cream truck for a story for the AJC. I took photos and wrote an article about the ice cream truck company and the driver who took me on his route. I love assignments like that because I get to fully illustrate a narrative. I hate cheesy marketing buzzwords like this, but I do honestly enjoy storytelling with both text and images.
Food is my passion, so that tends to be my focus in both writing and photography. However, good food writers will always tell you that the true story behind food is the people. People farm, cook and serve your food, so the people tend to be at the center of my articles. As a writer, I love finding stories and places that are outside the normal stream of food media. I have no interest in being the fifth person to cover the new, hot, well-funded restaurant in town. I'd rather try something I've never eaten before, or learn about a cooking technique that I've never seen.
When it comes to photography, it tends to be the new, hot, well-funded restaurants that can afford to hire a professional. I get to shoot a lot of meticulously cooked, gorgeously plated food in impeccably decorated rooms. When the food is truly beautiful, I try to bring the viewer as close to the image as possible. I want to remove all distractions and focus only on the dish, or even a specific part of the dish that I feel is the most important. I want the viewer to be forced to notice the rivulets of melted shiso herb butter running off the sides of a seared bone-in ribeye, or the caviar perched on top of a fancy deviled egg. Those details that I notice as a food lover and cook, I want to make inescapable to the viewer – even if they have no idea what shiso herb butter is.
The stereotype of a starving artist scares away many potentially talented artists from pursuing art – any advice or thoughts about how to deal with the financial concerns an aspiring artist might be concerned about?
Making a living as a self-employed freelancer definitely comes with challenges. I'm not sure I ever would have been brave enough to jump to a career with no guaranteed salary, but once I was forced to take the plunge, I was surprised that I was able to piece together a living with the skills I already possessed.
One important aspect of my career and financial situation is that I was able to develop the skills needed in my current career at other full-time, decent-paying jobs. Photography was a part of my job at one agency, and then I started doing it on a part-time freelance basis while at my last agency. Writing has been an important part of my work for the past five years or more, so that has come naturally.
For those that want a creative career, I would encourage you to develop your skills while simultaneously working a job that will guarantee you an income. There are many flexible jobs these days that will allow you to support yourself while you pursue a dream. Especially when it comes to photography, there can be expensive startup costs associated with your art. Remember that a carpenter never blames his tools – if you want to be a photographer, any DSLR that you can manually control will probably work. You can find inexpensive used gear on Craigslist and eBay. There are also plenty of places that will allow you to rent expensive or specialty equipment, which can allow you to take jobs that might require more advanced gear than you own.
The important thing is to not go into debt in service of a creative career. Buy only the gear that you can afford, work to get better, get bigger and better-paying jobs, then buy better gear. You'll likely have to sacrifice some things – lots of creative jobs don't function on a typical 9-5 schedule. It takes discipline to create a budget and save for your goals, but doing so is critical if you're going to make it as a full-time creative. You have to be your own manager, accountant, secretary, salesperson and marketing pro. Personally, I enjoy tackling challenges in different areas of my own business. But it's not for everyone, so make sure you are ready to both run a business and create your art before going out completely on your own.
Even now, I supplement my income with other opportunities, including as a certified soccer referee. I work a lot of soccer games in the spring and fall, which generates extra income and helps me stay in shape.
Do you have any events or exhibitions coming up? Where would one go to see more of your work? How can people support you and your artwork?
I try to keep my website regularly updated: henrihollis.com. You can see me most often in the AJC Food & Dining section, where I regularly contribute. I am the primary writer for the newspaper's Dish of the Week column, so you can read me there nearly every week. My writing has also appeared in Atlanta magazine and Living Intown magazine.
My photography work can often be found on the websites and social media pages of my restaurant clients. I regularly work with the Resurgens Hospitality Group, so that includes Restaurant Eugene, Holeman & Finch Public House, C. Ellet's, H&F Bottle Shop, H&F Burger and Hop's Chicken. I've also worked with Food 101, Secreto Southern Kitchen & Bar, Twisted Soul, Buttermilk Kitchen, Johnny's Hideaway and the forthcoming restaurants from Chef Nick Leahy and his wife Danielle: AIX and Tin Tin Wine Bar.
You can support me by reading my articles and hiring me to take photos!
Contact Info:

Image Credit:
Headshot by Villetto Photography.
All other images by Henri Hollis.
Getting in touch: VoyageATL is built on recommendations from the community; it's how we uncover hidden gems, so if you know someone who deserves recognition please let us know here.