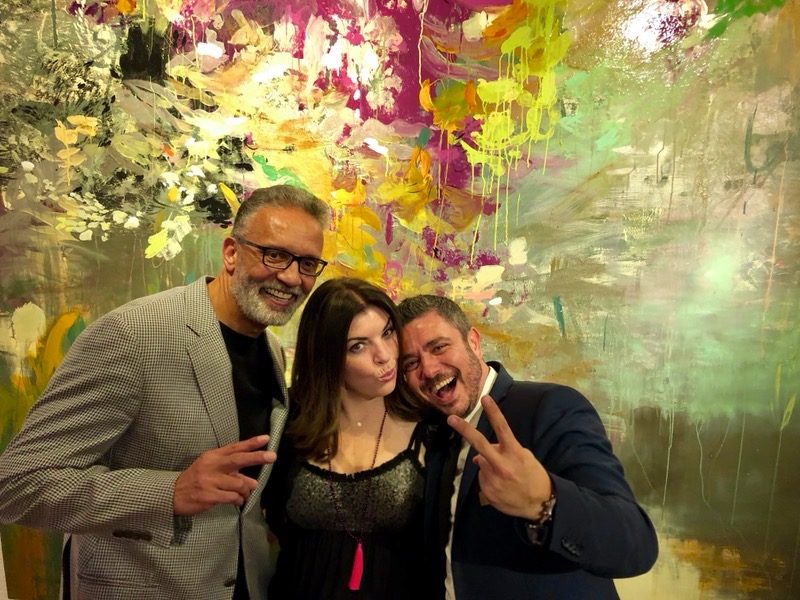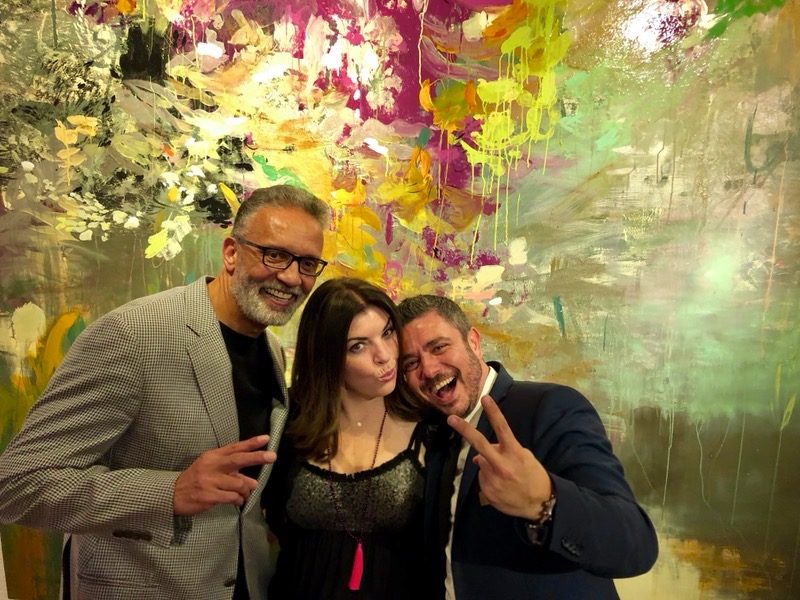 Today we'd like to introduce you to Jennifer J L Jones.
Jennifer, we'd love to hear your story and how you got to where you are today both personally and as an artist.
I was born and raised in Virginia and the central east coast of Florida. The last of five siblings, I was fortunate to grow up in an adventurous family headed by our parents who are both aviators. They often took us flying, sailing, diving, and traveling around the country quite a bit. They encouraged us to learn and try new things and to always follow our hearts and dreams. From a very young age I dreamt of being an artist. It was what has always come natural to me and the more I created, the more people enjoyed it. I started winning awards in elementary and by Jr. High I started displaying my work through advanced art courses, was commissioned for the first time by my algebra teacher and realized becoming a full time artist was what I wanted to be.
After receiving the highest mark from the College Board on my art AP Portfolio in high school, I had my heart set on art college. I didn't start painting however until my first year at the local community college when one of my brothers decided to give up painting himself and go in to the military. I inherited all of his brushes and oil paints and I was hooked. It took another year and 1/2 of working, applying for student loans and grants and moving to Providence, R.I. for another year of community college before I finally found the art school I would attend. I ended up at a National Portfolio Day at Harvard one winter morning and was accepted on the spot with an incentive scholarship from The School of the Art Institute of Chicago. Thankfully with the help of student loans, the scholarship and my parents, I was able to go. I studied many disciplines including painting, drawing, history, ceramics, fiber, film, video, sculpture, photography and printmaking. I received my B.F.A. in 1994.
After college I backpacked through Europe for five months with my boyfriend. When we broke up and I ran out of money I moved to San Francisco for six months to live with my aunt while I tried to get my art career started. I interned at a gallery and volunteered with local art exhibitions. It wasn't until my aunt's friend commissioned me to paint something for him though that I finally started painting again. I received a call from a close friend in Atlanta inviting me to visit and check out the art community there. I liked it so much I stayed. I painted anywhere I could. My first studio was a shed out back of the house four of us shared. I was broke and working several jobs to make ends meet. The next studio was my kitchen in a tiny attic apartment I rented. I worked a full time job at a local art store, painted at a restaurant for food, painted children's furniture and murals, taught after school art programs to children and later found a full time job framing.
It wasn't too long after I moved to Atlanta that my break arrived. A friend was given a space downtown to curate for the 1996 Olympics and offered to put my work in the show if I could create 10-13 paintings in one month. That was my first exhibition in Atlanta. I then found a gallery that started exhibiting and selling my paintings… over the years I continued to work part time jobs until I could go full time painting. I found more success with more galleries and art consultants in and out of Atlanta… I moved away from Atlanta a few times and always went back for one reason or another. Another break arrived when Atlanta's top art gallery, Fay Gold invited me to join her gallery. Now I'm pleased to be with the current top gallery, Alan Avery Art Company. It's thrilling to be able to say my work is in national and international art galleries and public and private collections around the globe. It's been nineteen years full time.
After many years in the bigger cities and lots of traveling, I now live in a small town again. I moved to Port Royal, South Carolina a year and a half ago. It reminds me a lot of where I grew up and since my work is so inspired by nature, it's the perfect place to call home. I finally feel at home and my career and work has never been stronger. Looking forward to what happens next!
We'd love to hear more about your art. What do you do you do and why and what do you hope others will take away from your work?
I create nature inspired mixed media paintings. My pieces are often layered and glazed. I enjoy using acrylic, oil, tar, charcoal, oil sticks, ink, graphite on baltic birch wood and paper. My work is an ongoing diary of time, my life, places, memories, adventures, emotions, hopes and dreams. It's my way of making sense of the world and finding another way to communicate and document my existence as well as express and connect with others. In many ways I've used it as a healing tool for myself as well as others. I also find it the best way to put out beauty and love in to the world. Thankfully many viewers and collectors have let me know over the years that they often feel uplifted, comforted, transported, and healed by my work. They also enjoy the journey because my work continue to evolve as I do.
How can artists connect with other artists?
Working alone in the studio can be and is very isolating. I enjoy it because I'm mostly an introvert at heart with random extrovert tendencies. I find picking/choosing art openings to attend can help with meeting other artists. I think social media has helped connect us quite a bit, especially internationally, but there's nothing better than going to visit another artist in their studio for a visit and really connect on a deeper personal level.
Do you have any events or exhibitions coming up? Where would one go to see more of your work? How can people support you and your artwork?
My work can be viewed at any of my representing galleries around the country and in France. In the Atlanta area, my work is exhibited by Alan Avery Art Company in Buckhead. My work is also in public locations and collections, so there's always a chance to view it in various lobbies, hotels, hospitals, etc.
Support is always welcomed and appreciated whether it's through attending the art openings, liking and sharing my work via social media and of course becoming a collector.
Contact Info:
Getting in touch: VoyageATL is built on recommendations from the community; it's how we uncover hidden gems, so if you know someone who deserves recognition please let us know here.