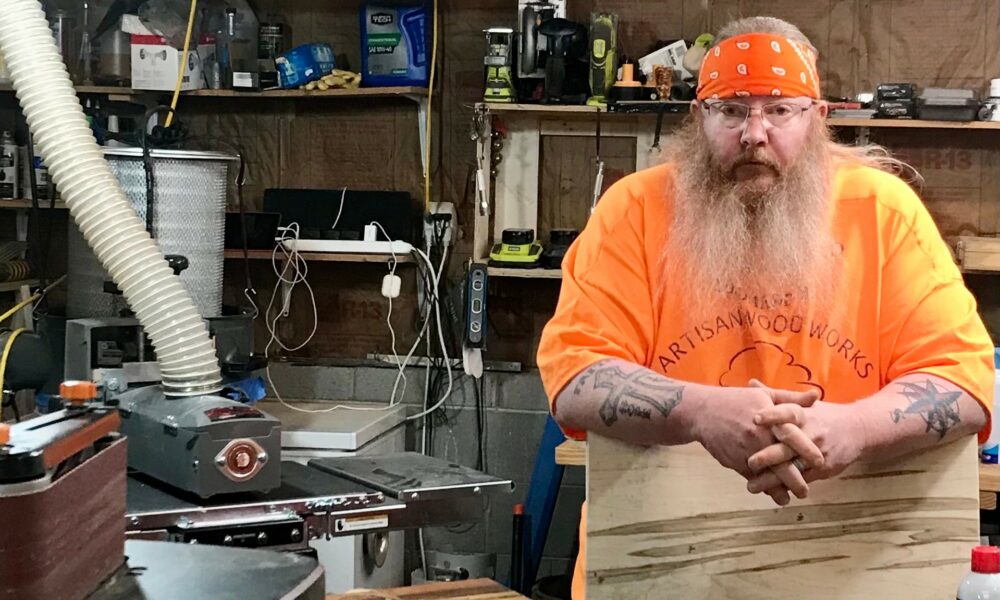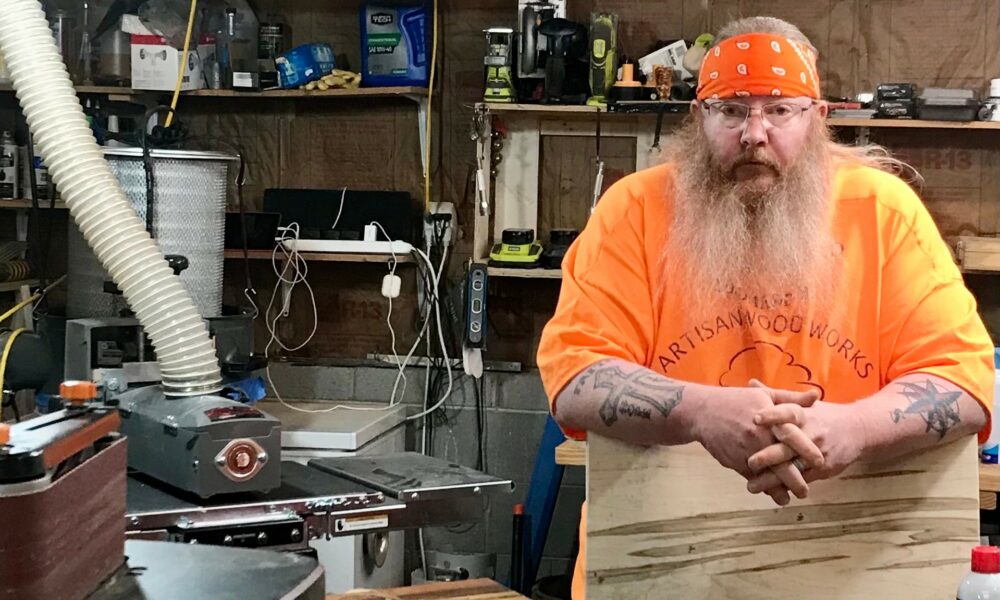 Today we'd like to introduce you to Franklin Myrick.
Hi Franklin, thanks for joining us today. We'd love for you to start by introducing yourself.
Well, I'm a 9th generation born and raised in Atlanta, Georgia regular 'ol fella. I'm the only child to the best parents a guy could ask for. My mama is a southern lady and my Daddy is my hero. Life was never too easy or too hard growing up. I guess that's why I don't quit easily.  I was forced to use my imagination just about daily. Somewhere in the 80's we called Canton, GA home. That's when it all started. Wide open spaces and time. LOTS of time.
See, I've always been a maker. Whether through a couple of decades of custom home renovations, building log cabins, learning all I could about whatever random skill or thing I was interested at the time from taking photographs to how landfills are designed, I was constantly trying to create. Carpentry & woodworking just seemed to come naturally.  For 30 years, I've made sawdust. Honestly, I didn't want to do much else.
Well, in my 30's lightning struck a second time in my life and through 'ol social media my high school sweetheart and I found each other-rather stumbled into one another really. After school she'd gone one way and started a family and I went the other way chasing girls and a good time. Amanda truly is a blessing in my life and I wouldn't be who I am right now if it wasn't in some part because of her.
I traveled all over the country working in big cities and small towns, driving from Buffalo, New York to El Paso Texas in 36 hours just to drive back across Texas 2 weeks later. From building Starbucks cafes in fancy bookstores as well as boutiques to complete interiors and cabinets in high end luxury car dealerships and restaurants, I was constantly gone for weeks, sometimes months at a time.  Most of the time I didn't know where I was headed next until the day the current job was finishing up. Planning to spend time at home is tough to do when you don't even know when you're coming home.
Once the opportunity presented itself to stay home, I did. One Christmas, I made a bunch of cutting boards for gifts & instantly folks said I should be selling them. I didn't. I kept clocking in at a local county job so my family could have health insurance for just over three years. Well, as things often do my work situation changed. I definitely wasn't going to travel again and getting back into the remodeling gigs wasn't feasible.  So, I did what any crazy mid 40's husband would do and bought a bunch of tools and wood. Now, I was very fortunate to acquire some things for substantially less than what buying new would cost from yard sales and some very generous folks and other items I had already. I set up shop in the garage at the house.
It kind of just happened from there. I started a fundraiser to help get materials and build cutting boards for sale at festivals etc. I built dozens and dozens of boards. We did our first event on a cold November morning in a little grassy field that a local small nursery was hosting. I couldn't believe that folks drove way out to this place to see me and buy something I had made. We did fairly well so I kept building.
Fast forward to March 2020. Yeppers, this pandemic hit and my wife is a teacher. She was home every day. Now I love my beautiful wife very much. But she was home EVERY –  SINGLE –  DAY. Just two weeks into lockdown and we were starting to not like each other very much. The only thing that kept us together was a little less time together. She went into the home office to teach virtually and I went down to the shop every day.
Well, it's a new year now and I just finished my busiest Christmas season with over 230 orders in just five weeks. I'm still getting orders today. I think the hardest thing for me to wrap my head around, is that folks actually are buying the boards and items I build and giving them as gifts to friends and family. That's a very weird feeling. A very humbling feeling.
I'm extremely lucky that I get to do what I do. Truly Blessed.
I tell folks regularly, "God makes the wood, I just do my best to make something out of it."
We all face challenges, but looking back would you describe it as a relatively smooth road?
Bumps everywhere. Sometimes potholes the size of semi trucks too. The pandemic was awful. We'd planned and scheduled 22 shows and festivals to set up and sell my boards. Overnight, LITERALLY OVERNIGHT, everything was canceled. All our plans, hotel rooms, rentals etc had to be cancelled. It was one of those "what are we gonna do now" moments. I'd spent a lot of money buying wood and we were in a hole that was seeming to get deeper every day.  Fortunately social media never quit and it seemed to flourish. I guess that's what happens when everyone stays home to "flatten the curve". We watched as many businesses closed their doors for good. Somehow my sales went up. Now, I need to say something. My sales are 99% through Facebook on only a few groups/pages. But Holy Moly!!! Every time I spammed Facebook with posts people messaged and placed orders.
Great, so let's talk business. Can you tell our readers more about what you do and what you think sets you apart from others?
I build the absolute highest quality handmade cutting boards anywhere. Cutting Boards, Cheese Slicers, Juice Groove Boards, Wine Caddys and Floating Bottle Holders, Charcuterie Boards, Recipe Boards, Stovetop Covers, and as with most items laser engraving is included. Realtors get closing gifts from me, businesses buy signs, restaurants buy serving boards, handwritten recipes I laser engrave on boards I've built and folks have something beautiful to display or a functional piece of artwork.
I started the laser engraving just to put my logo on the boards. I didn't really expect it to be a driving force of the business but most of what I build gets laser engraved. Now I have a huge group of realtors getting closing gifts from me. I have repeat customers, some even monthly. I'd say that the Recipe Boards I build are really a hit! Laser engraving the ACTUAL handwritten recipe from a loved one onto the wood. All food safe too. I've just recently added butcher block styled countertops and bar tops to what Artisan Wood Works offers. I love doing this every day!
Is there a quality that you most attribute to your success?
If I wouldn't give it to my Mama, it won't leave my shop. My firewood pile grows steadily. There is proof that quality is better than quantity. You can't rush, it must be done right. There's a process. Most of the locally sourced material I use is rough sawn. It's full of splinters and blade marks from the mill – I plane, joint, cut, rip, glue, sand, sand again and sand again every single item myself. On occasion wifey applies the finish oil which is my own blend of food grade oil and beeswax, but other than that – I AM Artisan Wood Works. 100% very small business. I'm fortunate to have support locally from dear friends and family. They might not know it, but people like Gary Lamb and John Little,  Royce my brother from another mother(shameless plug for @jesusandacupofjoe), Candace Cubera-she carries my items in her shop in Dawsonville,GA(@cuberaandco), Joe Hammonds-Swain (@therealestatejoe), a huge bounty of some of the BEST realtors around, and others – these people keep my spirits up so that I'll keep moving forward. Do I want to be as big as some of these other cutting board manufacturers out there? NOPE. They don't even do anything but watch machines make stuff now. Do I want folks to know that if they buy from Artisan Wood Works that I'll always stand behind my items? YEPPERS! And that is good enough for me.
Pricing:
Standard 11"x15"  $55
Juice Groove Boards start at $65
Stove Top Covers  $175-$300
Recipe Boards $75-$90
Cheese Slicers from $30
Wine Caddys & Floating Bottle Holders from $25
Charcuterie Boards
Custom Orders and Live Edge
Countertops and Bar Tops
Laser Engraving
ALL Hardwood – NO PINE – NO BAMBOO
Contact Info:
Pricing:
Standard 11"x15" $55
Juice Groove Boards start at $65
Stovetop Covers are $175-$300
Recipe Boards vary$75-$90
Custom Orders and Live Edge vary
Contact Info: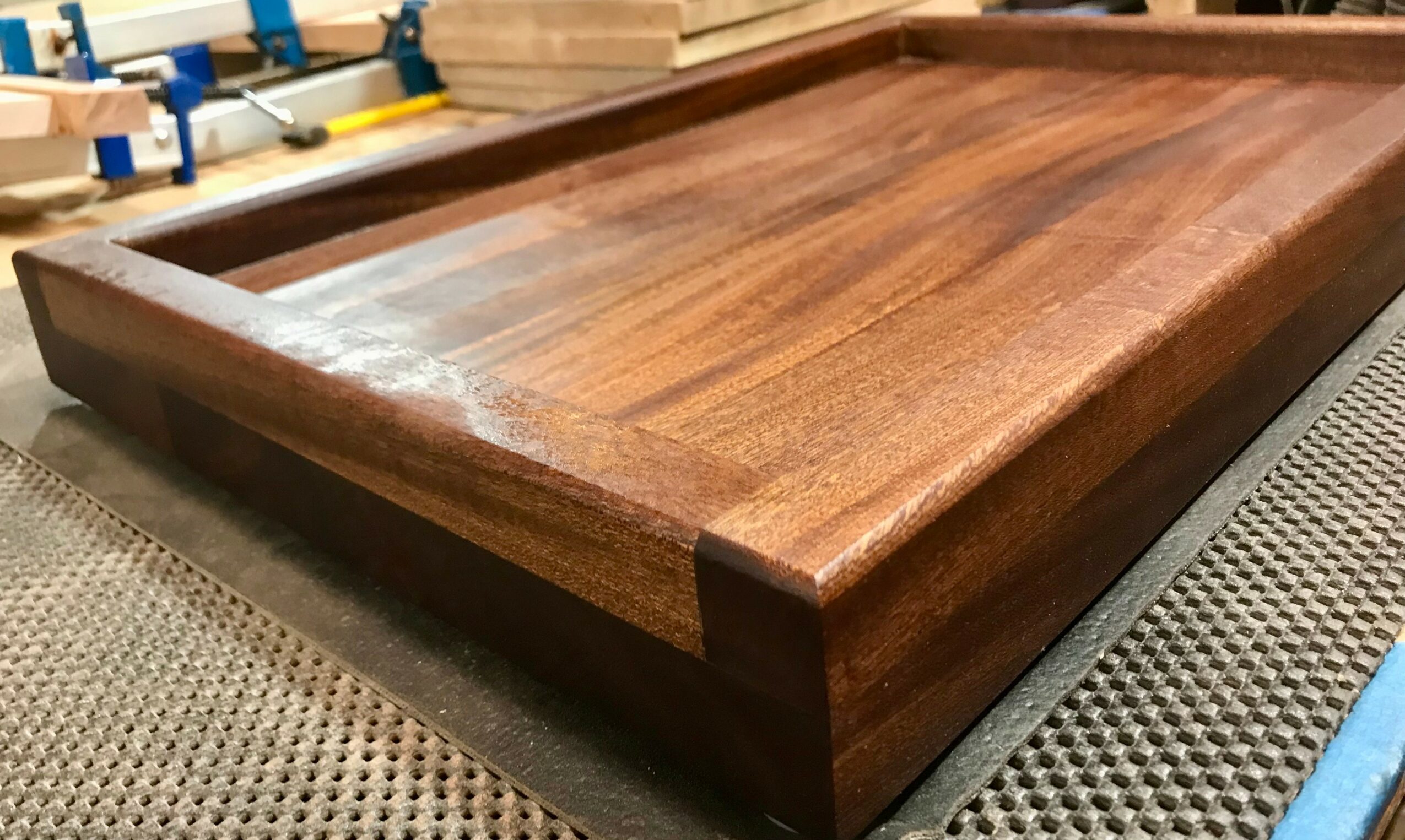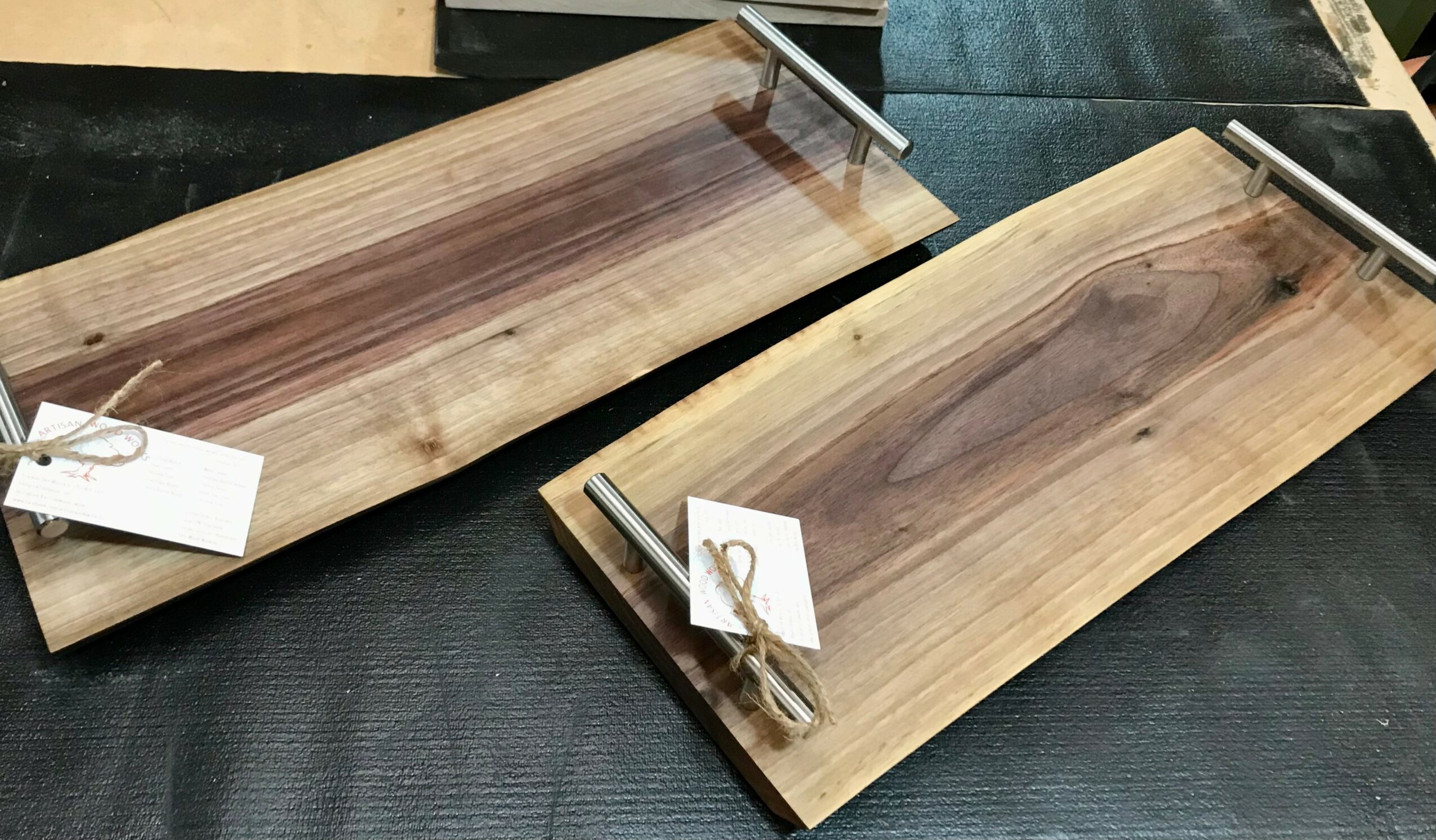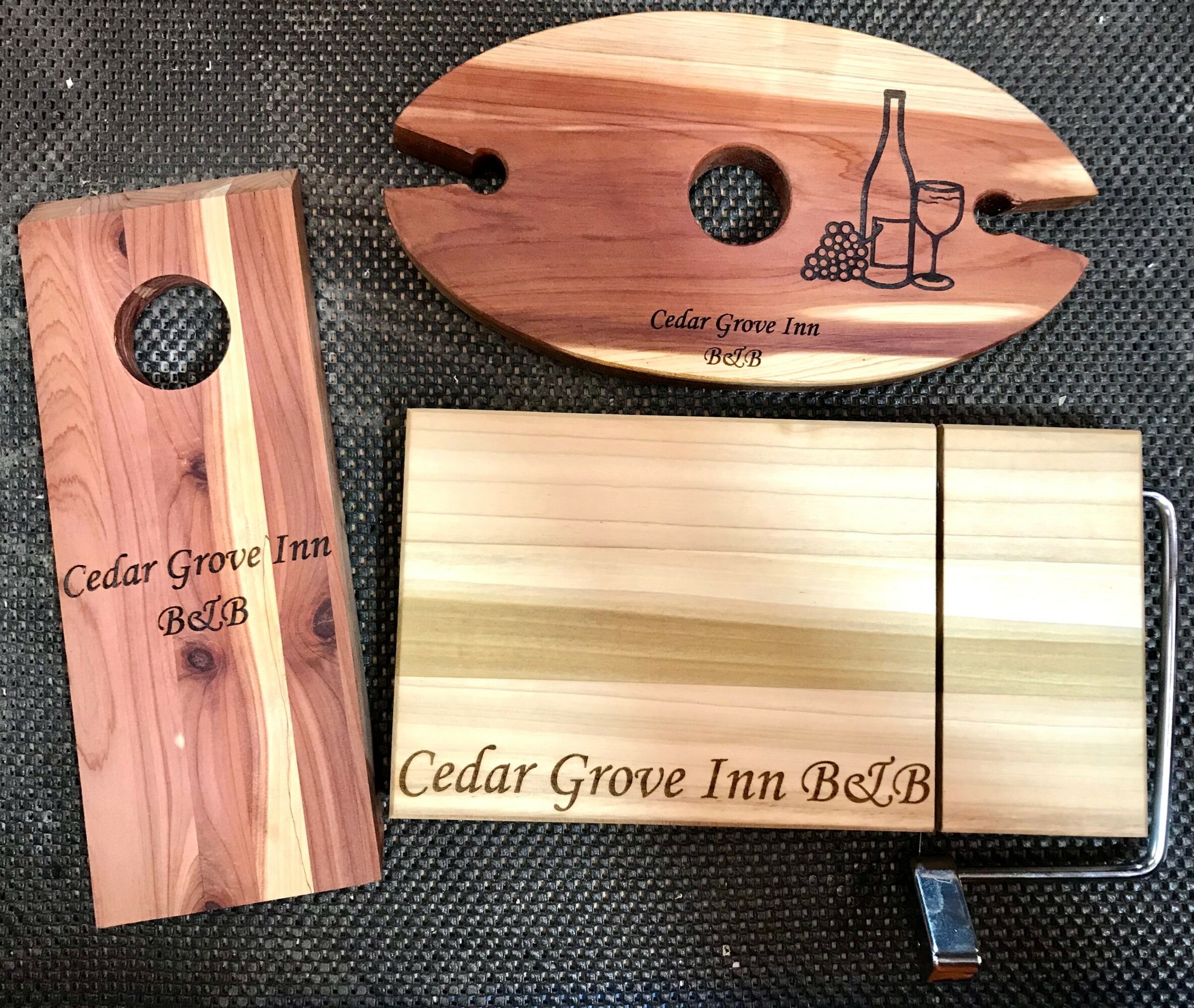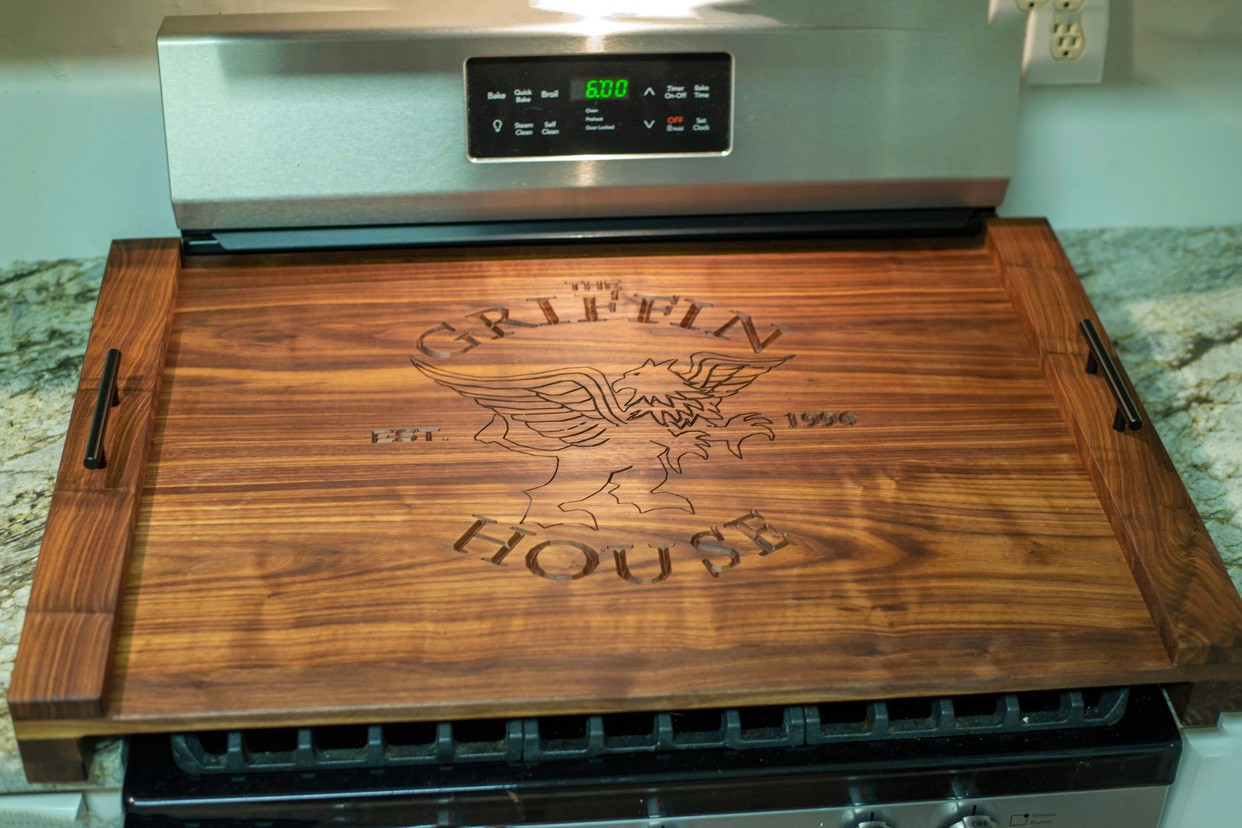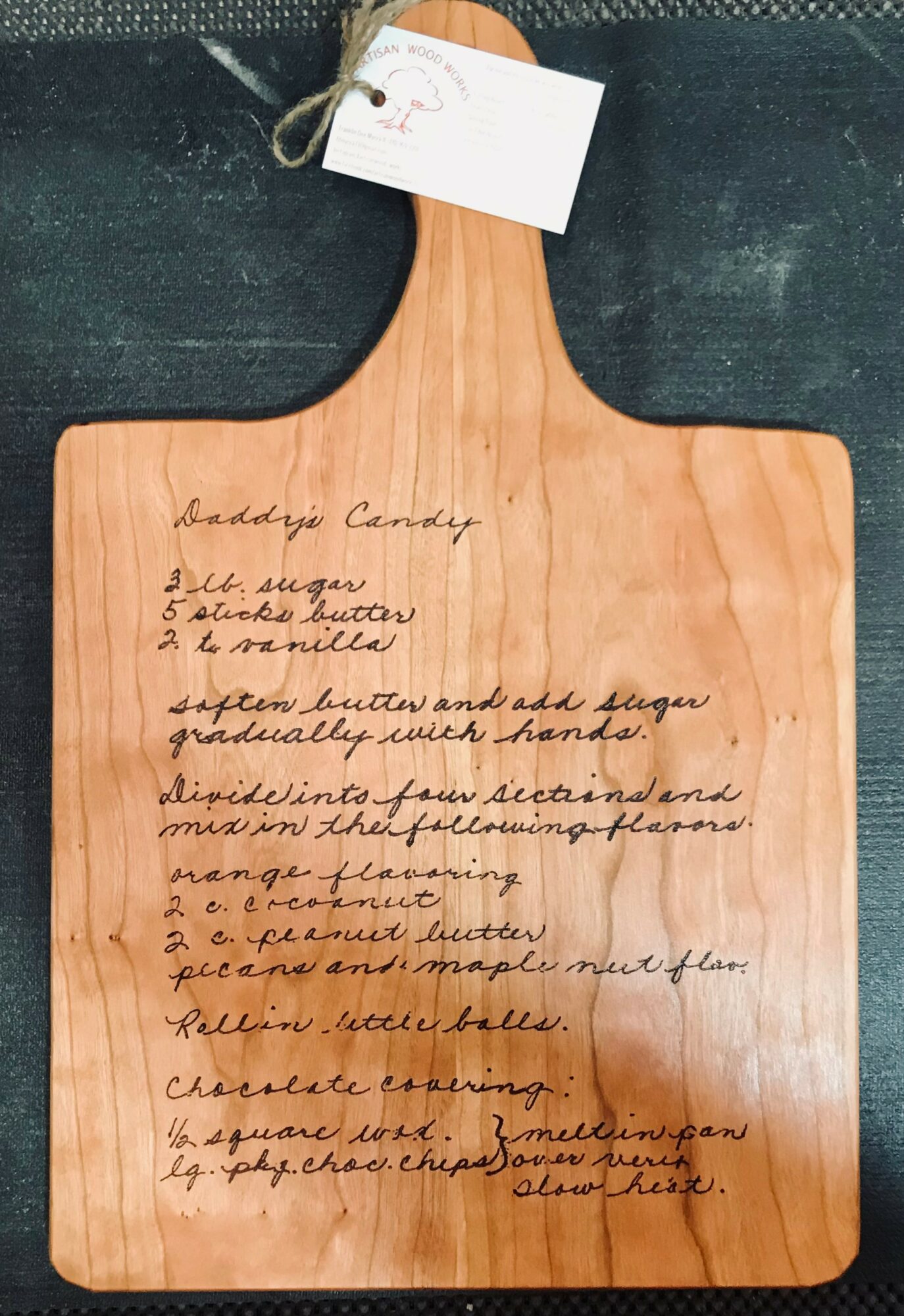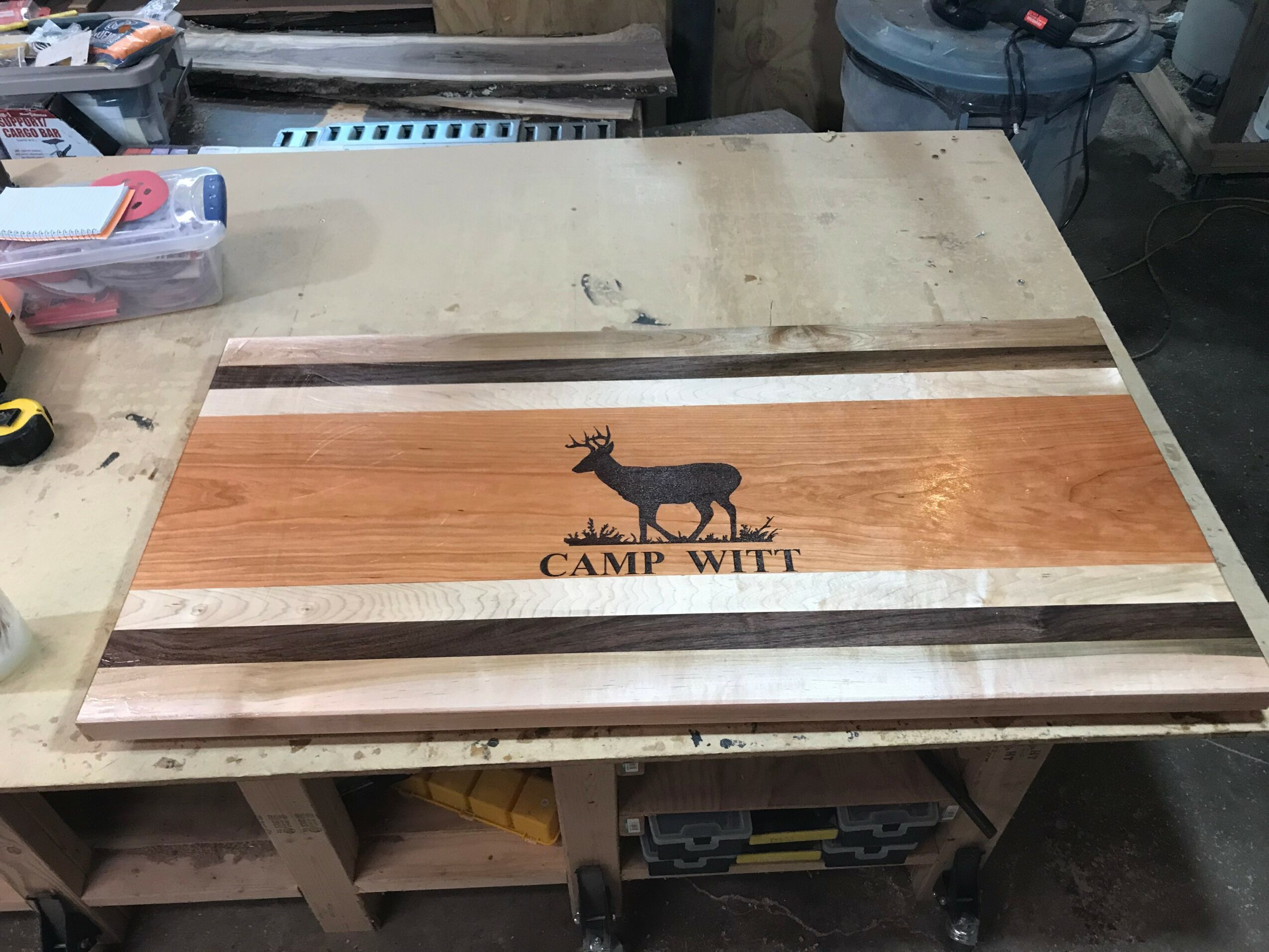 Image Credits
Artisan Wood Works
Suggest a Story:
 VoyageATL is built on recommendations from the community; it's how we uncover hidden gems, so if you or someone you know deserves recognition please let us know 
here.