Today we'd like to introduce you to Jimmeh Event Management.
Jimmeh Event Management, please share your story with us. 
Creativity is something that has always come naturally to me. In my opinion, it has really been about knowing how to be resourceful or how to share various expressions of who I am or who I am working with. In school, I consistently used visuals to study or different patterns to process information. Although I ended up on a STEM track professionally, prior to pursuing my passion in event planning, I always found a way to use my artistic side as much as possible. As a student, I took pride in making projects or presentations aesthetically pleasing and unique. As a teacher, I valued my classroom being a space for my scholars to feel inspired, whether it was through my bulletin board designs, how I organized lesson activities or how I presented myself as an instructor.
Although I had always used my abilities to draw, sing, and organize things for family members and friends, it was not until planning a reception for my sister, in 2010, while I was in college, that I felt a desire to actually own an event planning business. I remember immediately taking her requests, out of excitement, and delegating tasks to people who I knew would satisfy her ideal day [reception]. It was so therapeutic coming up with cohesive designs with music, food, attire, stationary, etc., due to the love of anything art related. I will never forget the rush of watching the transformation of her look, watching the musicians set up, watching guests arrive, watching the event create memories and then realizing that I contributed to that entire experience. It confirmed that this was something I wanted to pursue. Planning functions is second nature.
Further, I was able to recognize talent in other women, who I thought could complement my strengths and together build a business. I met my business partners (Astrid and Andrea), while I was in college also, through church. We were all pursuing different professions at the time, but shared a passion for service, music and event planning. I remember our working together at church functions a lot and eventually on supporting each other's individual gigs. However, it was not until we attended the Atlanta Ultimate Women Expo on June 4th, 2017 that we felt motivated to bring our individual talents together as a unit. We walked the entire expo together, brainstorming and discussing possibilities. We knew each other's creative abilities and/or limitations and understood our respective temperaments very well.
There was also so much cultural influence that we had to offer each other as well as potential clients, i.e. two southerners (Alabamian and Floridian) with Liberian and Haitian roots and a northerner (New Yorker) with Jamaican roots. It was a breath of fresh air working with women who not only shared a similar vision but were also willing to work diligently toward that vision. For the rest of that summer, we brainstormed the company name: Jimmeh Event Management (JEM), developed contracts and recruited clients all by August 1, 2017. We were not dragging our feet. In the first six months, we secured more than what was prayed for: "Lord grant us a client a month". We have exceeded that expectation by far. Our prices are beyond reasonable, but most importantly clients love our team. We reassure them that they are the gems of JEM. We will offer nothing less than flawless events in the perfect setting.
Great, so let's dig a little deeper into the story – has it been an easy path overall and if not, what were the challenges you've had to overcome?
Jimmeh Event Management (JEM) has been blessed to receive the amount of business that it has so far; however, it has not been easy. We don't expect the journey to be easy for the type of success that we desire. Honestly, the hardest part was truly freeing ourselves from the overwhelming thoughts of "what if" and just taking baby steps towards our short-term and long-term goals. Defining those goals were not easy either. We had to find the time to dedicate towards making this business exist, especially with team members having other professional commitments or transitioning from one profession into event planning. It all has had its challenges. Making sure documentation and funds are secured is essential. Once they are secured, it is critical that everyone who needs to know that information truly understands it thoroughly. Accountability is so important, which is why having the team that we have allows us to be vulnerable with each other about our strengths and areas for improvement. We have to make sure that our business is managed just as well as we intend on handling clients. There is so much more to running a business other than just the glitz and glam of social media, which is not easy either.
Truly understanding who and what we're trying to brand is crucial. Therefore, we are constantly communicating with each other about our specialty, roles, and networking plans. We know that we are not at our destination yet, but we know for sure that we have started off stronger than expected. We would definitely have to say that not starting at all is a way to set yourself up for failure. Do not bother competing with negativity, it will drain your energy and creativity and distract you from your ultimate purpose. We never stop asking questions or seeking help from mentors, nor are we afraid to. There is so much for us to research or ways to improve our efficiency; therefore, we cannot ever afford to become complacent but more so focused on our plans. There are enough opportunities for you and others to be successful, so don't burn bridges or avoid networking. Lastly, whole-heartedly believe that you deserve a chance at contributing to your own well-being, as opposed to someone else always owning or controlling your natural gifts. You have something to offer to the next person that needs inspiration.
Please tell us about Jimmeh Event Management (JEM).
We specialize in social events and weddings primarily. However, we do intend on expanding to handle corporate affairs. We love the cultural variety or connections that we can offer potential clients. It allows them to feel more comfortable or secure about how culturally sensitive or aware we are as a business. We are about inclusion and sharing the value of enriching cultural diversity as much as possible. We know that everyone is not or cannot keep up with the Jones; however, they are individuals or people that deserve celebrations or events that represent who they are and what they are proud of. Therefore, we are open to working with clients that allow us to carry them through our process of planning or management, whether on a large or small scale. The name of our business is a direct reflection of what we intend to do for our clients, include their identity in their day. Investing in who people are, whether through a party, wedding, anniversary, etc. is a way of showing them that they are jewels in society. That is a legacy that we want to leave behind.
Often it feels as if the media, by and large, is only focused on the obstacles faced by women, but we feel it's important to also look for the opportunities. In your view, are there opportunities that you see that women are particularly well positioned for?
We do believe that there are many opportunities for women; however, we are not in denial about the double standards that still exist for professional women. There are still barriers that need to be broken down, but we know that the caliber of women, that are developing these days, is not waiting for others to tear them down. Like any other marginalized group, women are not just settling to have a seat at the table anymore; they are getting in the business of "designing" their own table and provide more opportunities to women.
Pricing:
theEMERALD, A LA CARTE PLANNING SERVICE STARTING AT $250** (** Pricing is based on the number of additional services selected and length of the event. Contact us for a custom quote and to learn more about this package.)
theSAPPHIRE, DAY OF PLANNING SERVICE STARTING AT $750** (** Pricing is based on the number of additional services selected and length of the event. Contact us for a custom quote and to learn more about this package.)
theRUBY, PARTIAL PLANNING SERVICE STARTING AT $1000** (** Pricing is based on the number of additional services selected and length of the event. Contact us for a custom quote and to learn more about this package.)
theDIAMOND, FULL SERVICE CONTACT US FOR PRICING** (** Pricing is based on the number of additional services selected and length of the event. Contact us for a custom quote and to learn more about this package.)
Contact Info:
Website: jematl.com
Phone: 470.338.6738
Email: info@jematl.com
Instagram: @jematl
Facebook: Jimmeh Event Management (JEM)
Twitter: @jematl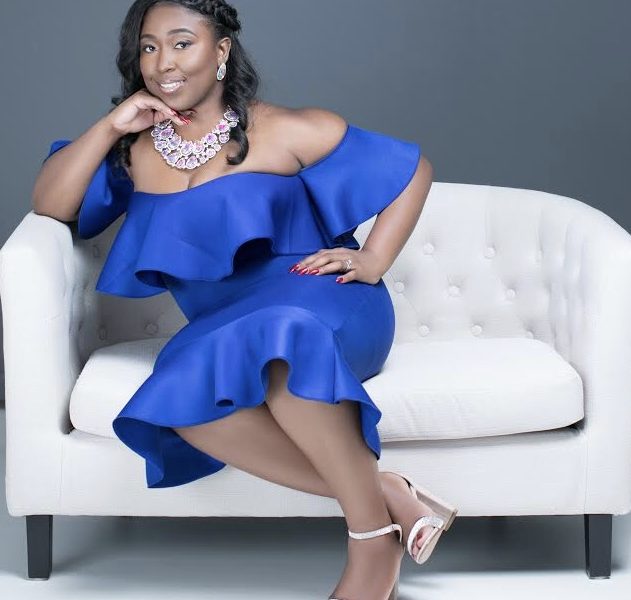 Image Credit:
Blue Dress (Seanna Jimmeh-Bryce, Creative Director), Black Peplum Top (Astrid Prudent, Operations Manager), Black Strap Top (Andrea Brown Williams, Client Relations Manager), White Feather Fan, Great Gatsby Decor for Westlake High School Prom 2018 at Opera Night Club, Floral Arrangement for a Housewarming Gathering on Easter Weekend, Navy Blue Candle Light 50th Birthday Dinner, JEM Logo, Cake and Table setting at a December, Nigerian Wedding 2017 at Carlos Center, Ross Oscar Knight (Blue Dress Credit), Fatima Michon (Burgundy Top Headshot Credit), and Derek Whyte (Black Top Headshots Credit).
Getting in touch: VoyageATL is built on recommendations from the community; it's how we uncover hidden gems, so if you know someone who deserves recognition please let us know here.