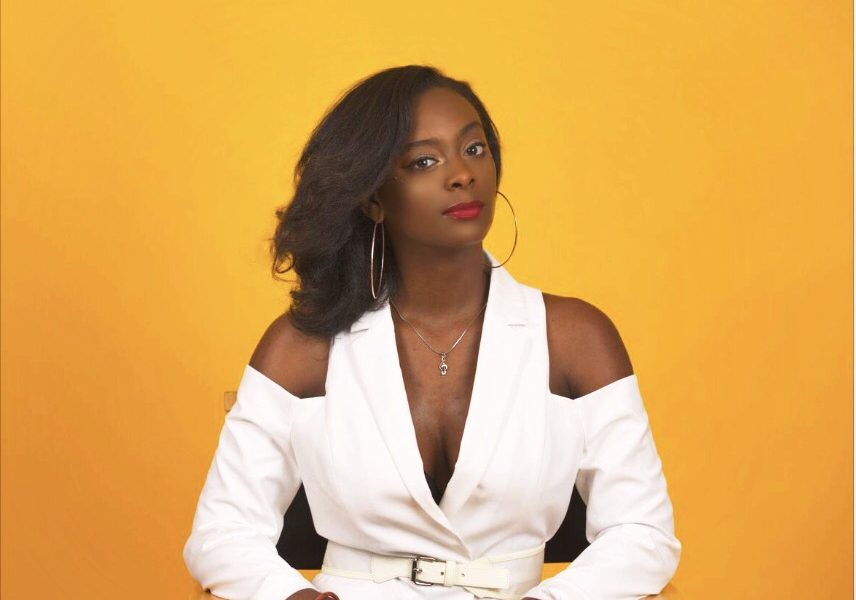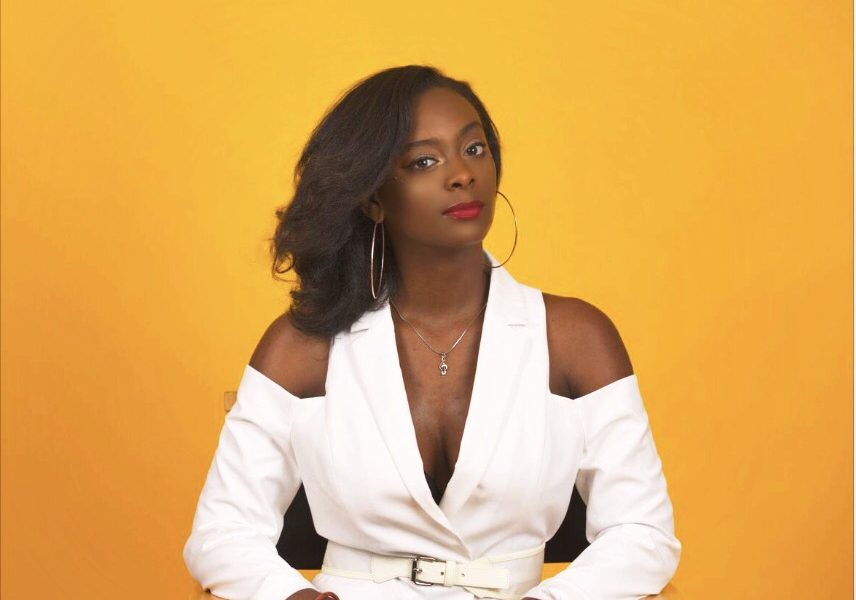 Today we'd like to introduce you to Adrianna Cherelle.
Every artist has a unique story. Can you briefly walk us through yours?
Talking about myself is always hard because I never know what to share. lol
Born in the eccentric city of Atlanta, creativity was embedded in my DNA. I began creating worlds where anything I wanted to happen happened at an early age, thanks to the family camcorder. Whether it was making movies with my dolls, dragging my younger sister and cousins to memorize a script while I directed, or putting on plays for my family, I always liked making up stories. When I wasn't behind the camera, I was in front of the TV. I had my VHS tapes carefully placed and would memorize lines from different movies then act them out. One, in particular, was THE MIGHTY MORPHIN POWER RANGERS. My sister and I would fight over the pink power ranger, leaving the yellow ranger, the black girl with the long braids to the loser. Which is so sad as I reflect, because as little black girls we should have wanted to be the yellow ranger. I call what we had PINK POWER RANGER SYNDROME, preferring the white and universally beautiful and acceptable ranger over the yellow ranger with brown skin and textured hair.
I feel like I have this unique view of the world because at a young age I was exposed to a lot. I saw my family's transition from lower to middle class. On the Southside of Atlanta, I saw drug addicts with the sweetest hearts, some I still know till this day. Then I moved to Richmond, VA and was around a lot of white people for the first time and was introduced to fear because the DC Sniper being on the loose. Then by middle school, I was back to Georgia but this time Dallas, where on my first day of school I saw a fight because a white classmate called a black classmate the "N Word." My paternal grandad was a Muslim out of prison; he taught me to question everything and the importance of discipline. My paternal grandmother was a card player and had an unapologetic energy; she taught me how to stand in my truth. My dad taught me how to love my blackness by making my sister, and I watch EYES ON THE PRIZE documentaries and ROOTS, while my mother taught me how to maneuver Corporate America and play the game.
Although everything around me was familiar, everything was so different from one another.
I grew in love and out of love with theatre in high school then made a commitment to writing when I became editor in chief for the yearbook. For college, I went to Savannah State then transferred to Georgia State, getting a taste of the HBCU and PWI experience. Graduated in 2015 with a film degree, that hasn't gotten me on any sets lol.
And now I'm here, creating my own stories and working with dope people helping them create theirs.
Please tell us about your art.
I am a screenwriter and poet. I aim to use my pen to push progression, open minds and to diversify people's tastes. "A culture can't evolve without honest and powerful storytelling." is one of my favorite quotes by Robert Mckee. Throughout history, one thing that has stood the test of time is storytelling. That's how we have the information we have now. I have the responsibility of creating timeless work that generations after me can not only enjoy but learn and grow from. I create for black women who came before me that opened doors, for the people on Cleveland Ave and Riverdale Road where I spent my childhood, and for the young black girls that are going to come after me. I also create for myself because I'm creating things I want to see.
I enjoy writing everything from offbeat comedies to dramas. I grew up watching everything from Reno 911 to That's So Raven. I enjoyed Judd Apatow's work the same way I enjoyed Spike Lee and Sophia Coppola. So, my goal is to create a diverse portfolio of shows and movies so my style can't be put in a box.
I want offbeat black girls to be able to see themselves in a stoner comedy and a vampire romance. As an ally, I want the LGBTQ community to see themselves as not only the sidekick or supporting character who was an afterthought but to see a well-rounded, three-dimensional version of themselves.
You never know what you are going to get with my artwork, is what people should know. One moment you may get a poem about sex and heartbreak, the next a web series about a filmmaker trying to become a sugar baby and the next moment it may be a drama about a twenty-something woman trying to find her way.
We often hear from artists that being an artist can be lonely. Any advice for those looking to connect with other artists?
I am still learning to connect with people, and it can be difficult, but we can't be shy. A lot of writers are always in our own heads creating characters and stories, but we have to put in the time going on to film screenings and connecting with other people. Instagram is great too because it's a way to be social without leaving the comfort of your own home lol.
When we are shy, we are doing a disservice to ourselves. When we are shy, we are telling ourselves we don't have anything to offer when we do.
So my advice to myself and other creatives is just don't be shy. If you even have a thought about introducing yourself to someone, then do it. It's only scary because we fear rejection. The worst someone can say is no. Hop in those DMs or walk up to that person.
There is no point in having these dope ass stories and ideas if no one knows who we are.
How or where can people see your work? How can people support your work?
I have a Youtube Channel where people can see my first short film, ARCHITECT BLUES, and episodes from my radio show, INARTAINMENT.
Follow my web series on Instagram because we are going to have pop-up screenings of my web series, $ugar Maybe, throughout the next few months. You can follow the web series on Instagram @sugarmaybeseries.
Supporting doesn't have to mean monetary! I think a lot of people think all we want is their money, although we need it to continue creating. Sharing my work on all platforms, sharing my work with family and friends, sending different opportunities or contacts you think could help me on this journey my way is great as well.
Follow my personal Twitter (@IAmAdriannaC) and Instagram (@adrianancherelle).
I'm working on my website as we speak, which will be www.adrianna-cherelle.com, launching in February.
Contact Info:
Image Credit:
2. DP – Ashe Monique from SAB CREATES
3. DP – Carlos Rojas
4. $ugar Maybe BTS
5. $ugar Maybe BTS
6. Ashe Monique from SAB CREATES
Getting in touch: VoyageATL is built on recommendations from the community; it's how we uncover hidden gems, so if you know someone who deserves recognition please let us know here.