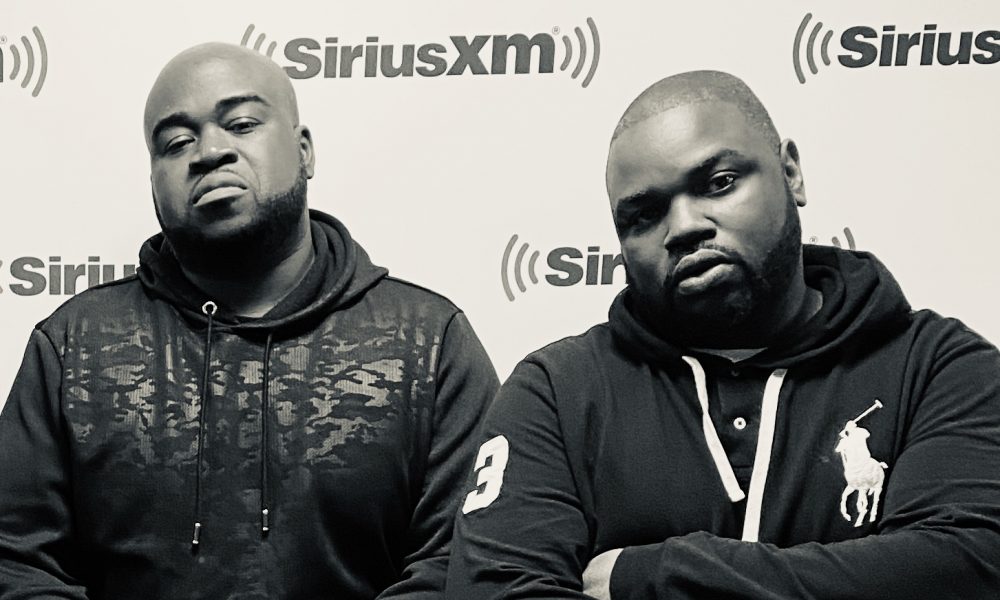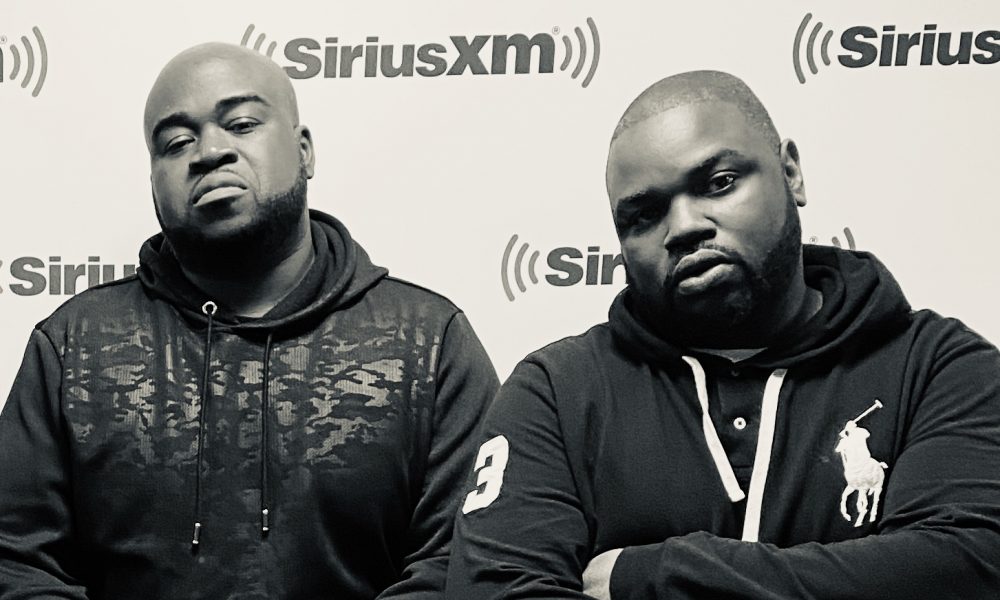 Today we'd like to introduce you to Arkatech Beatz.
Arkatech Beatz, can you briefly walk us through your story – how you started and how you got to where you are today.
Mike"Trauma" D: My story starts in the mid 80's in Brooklyn, NY as a kid falling in love with Hip Hop. I was intrigued by the way artist would put words together in a rhyme, detailing stories while keeping the beat. However, my father a strict Jamaican born minister did not care for it so you can imagine I would have to sneak to listen to music in my room late nights with the volume low. My mother (Jamaican born as well) was much more lenient and didn't mind much. Maybe because she had her own love of music singing in the church choir with my aunt. But what really grabbed me about Hip Hop was the way the DJ musically created the backdrop for the artist spinning, cutting, and mixing records using two turntables.
As time progressed, my parent's marriage started failing and they eventually divorced in the early 90's. Pops basically split leaving me and my younger brother with moms. As a teen, I looked for an escape from all the drama that was going on at home, even hooking up with a local gang as a distraction running the streets and often coming home late. I engulfed myself in music and while my friends spent their money on 40 ounce malt liquor, weed, and Jordan's I saved up to buy my own DJ set. The basement of my mother's home became the hangout spot, so my friends would come by and rap over the only two instrumental vinyls I had to mix at the time (2Pac's "I Get Around" and Arrested Development's "Everyday People").
After all the drama at home and in the streets I still was able to graduate high school with good grades. I attended night school at Borough of Manhattan Community College really to make my mom proud (especially after dealing with a rough divorce), but because nothing in college peaked my interest, I also enrolled in an audio engineering school in the day to follow my passion for Hip Hop hoping I can get an in somewhere in the music industry. After looking for an internship and being turned down by every record label in the city, I finally landed an internship with Steve Rifkind at LOUD Records.
Collin"Jug" Dewar: My story – Where do I begin? I had a love for music going back further than I could remember. My parents being from Jamaica, played a good amount of music in the house. My older siblings were being introduced to the world of hip-hop via the song "The Message". My older brother was a breakdancer who attended New York's Art & Design High School. He had all the hip hop gear, a boom box, and was battling guys on the block. Growing up in the Bronx was surreal at the time. The music was the only thing that distracted you from the despair we grew up in. My brother is nine years older than me, so hanging out around him, I met a lot of older people and had to grow up relatively fast. One of my brother's friends was heavy into music, and we used to hear him making music and blaring it out of his bedroom window (shout out to Infinity Phree). Phree would plant the seed for someday creating music of my own. At the time, I wanted to rap and used to do various little freestyles with my friend who had dj equipment. We were just fooling around, and really trying to stay out the streets.
On a fateful night, Phree was recording a song with my brother's wife, and my brother took me to the studio with him. That was the night it all changed. That was the moment when I realized that this was something I could actually do for real.
I was a part of a few rap groups with friends and started to go to the studio. Most times when I would go to the studio, the issue was always trying to get beats. Some local producers would not give up their music. I got frustrated with their bullsh*t and decided to get my own equipment.
Between saving cash from my job and maxing out a bunch of credit cards I got out of college, I was able to get a nice little set up in my parent's home in the Bronx. This would be the beginning. The ground floor. During this time, I discovered that my cousin Mike was into the same thing I was. He'd come through on the weekends and we'd share ideas on tracks. Whenever I upgraded any of my equipment, I would give my other stuff to him. At this point, we didn't really want to produce for others, we wanted to have our own label with artists, but we knew that production would be our way in the game. That was the start of Tyrant Ent Inc.
Every weekend we would get together and make beat tapes that Mike would play for the artists in the office. Soon enough when artist came to the label they would make sure to check with Mike first to check out the latest beats he got. At that point, Mike got promoted to A&R. The first record that got picked up was – Big Punisher's Capital Punishment, The record would come out and go platinum, making Big Pun the first Latino rapper to sell a million records. We went on to produce for Prodigy (Mobb Deep), Raekwon (Wu-Tang Clan) and a host of others.
We were then offered a staff production deal with Loud Records, I came on as an A&R consultant, and we went on to produce records for Nas, The Game, Jadakiss, Mya, Meek Mill, Max B, and others.
Mike"Trauma" D: Once Loud Records folded, we decided to move to Atlanta, so we could rebrand as Arkatech Beatz. We connected with a lot of artist out here and continued to make records with some of the biggest artist in Atlanta, including Lil Scrappy, Young Joc, Shawty Lo, Waka Flocka, Killer Mike and various others.
We're always bombarded by how great it is to pursue your passion, etc – but we've spoken with enough people to know that it's not always easy. Overall, would you say things have been easy for you?
Collin"Jug"Dewar: I wish it were a smooth road. The truth is, where I grew up in the Bronx, there were two extremes. On one hand my block was full of middle-class families. On the opposite end of a few blocks were multiple housing projects. In order to navigate this dynamic, you had to be aggressive and not demonstrate any signs of weakness. I spent a lot of time in the gym, lifting weights, learning martial arts and scholastic wrestling. All of it was to ensure that I wouldn't be anyone's victim. After witnessing two shootings, living through the murder of a friend all before I finished high school, by the time I got to college I was numb. I didn't want to be part of the statistics that haunted my youth. Music was the outlet that saved my life. It gave me the hope that I could be more. That was the early struggle, just staying alive and not making a mistake that could land me in prison or dead.
Mike"Trauma"D: My neighborhood in Brooklyn is the same set up as Collin's in the Bronx. My block was middle class families, and the projects were on the next block. I was involved in a lot of young and dumb things that could have cost me my life, especially the gang stuff. Honestly, for me I think growing up in the church, me not wanting to be a follower, and my pursuit of music helped steer me away from a lot of bad situations. Because there was a moment when I looked around and all my close friends was in jail. I never felt so alone in my life. I had to make a decision on what direction to go with my life.
Collin "Jug" Dewar: Once we started to ascend in the music business, that created a whole new set of challenges. The fake industry sh*t. The constant pressure of trying to live up to other folks expectations. For a time, I started to dislike the industry and the politics. For the greater part of our careers Mike primarily dealt with almost all the artists, and I only dealt with the attorneys, administrators, and tax professionals. I guess I wanted to get away from the smoke and mirrors of the industry. There were certain periods of time when I just wanted a normal life and dabbled back into the private sector. Most times it wouldn't last for long as our contribution to the culture is important, and we continue to be a resource to so many artists.
So, as you know, we're impressed with Arkatech Beatz Entertainment – tell our readers more, for example what you're most proud of as a company and what sets you apart from others.
Collin"Jug"Dewar: Our companies are Arkatech Beatz LLC and Arkatech Beatz Entertainment LLC. (ABE). With Arkatech Beatz LLC, what we do is offer music production, songwriting, A&R, and artist development services. As a company, we're most proud of the artists we work with that impact world culture. Our music is essentially the backdrop to a lot of people's lives. With regard to ABE, that is our new record label. We operate as an independent label/distributor for new artists. Currently, we're working with new artists like Pesh Mayweather, Salute, and various others. You can check out the companies at www.arkatechbeatz.com and www.arkatechbeatzent.com
Mike"Trauma"D: I'm proud of what we contributed to the culture and our ability to stand the test of time while growing with the current state of music and technology. Some producers that we came up with refuse to evolve their sound or business and because of that they are no longer relevant. For us to be able to work with platinum artist from the 90's and still be checked for by new young upcoming artist says a lot. I think that is what separates us from others.
Collin"Jug"Dewar: Additionally, our 20 plus years of knowledge and experience in the music business sets us apart. Currently, there are just way too many people on social media with no experience or credentials trying to advise artist on their music career. It's a dangerous game. Artist needs to make sure they are dealing with reputable individuals and not someone that is going take advantage of them and leave them in debt.
So, what's next? Any big plans?
Mike"Trauma"D: The plans for the future is to identify and develop new and upcoming talent. We've always been able to identify who's next and catch them early on. We want to continue to do that, and guide artists to long successful careers.
Collin"Jug"Dewar: We also want to provide learning resources to artists and producers with regard to the music business. One area that we are spending a lot of time in is educating artists and producers is music publishing. We recently partnered with global music publishing royalty collection company SongTrust. As brand ambassadors, our primary goal is to educate new artists on the business of music publishing so they can access what they are due.
Contact Info:
Image Credit:
Anthony Powell, Charlie Vargas
Suggest a story: VoyageATL is built on recommendations from the community; it's how we uncover hidden gems, so if you or someone you know deserves recognition please let us know here.