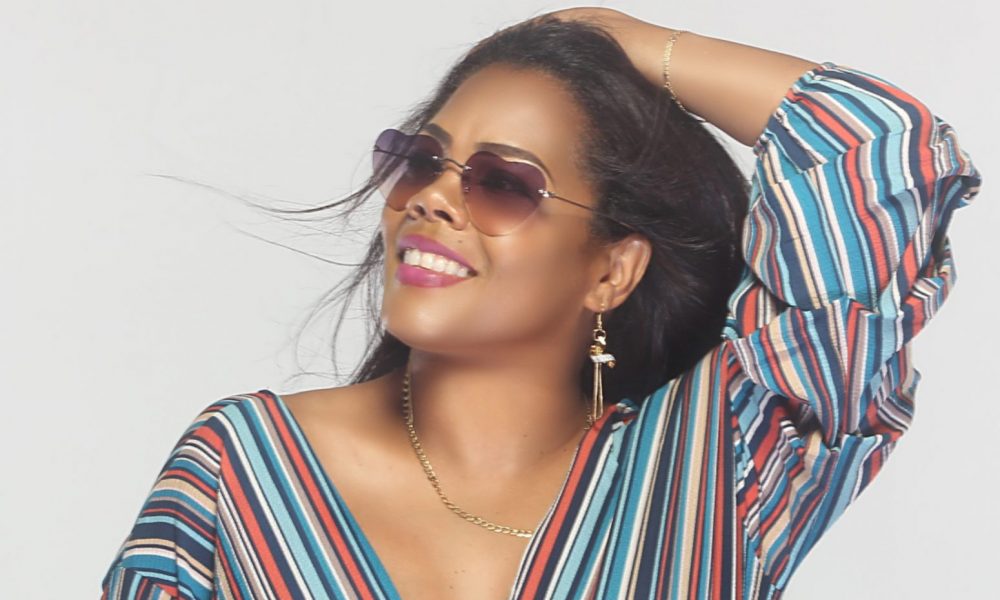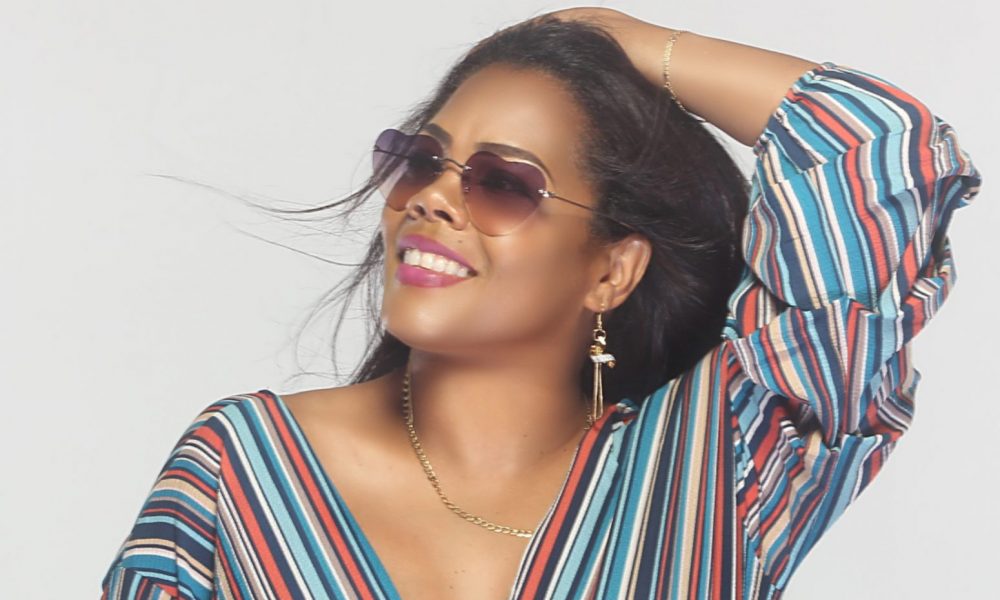 Today we'd like to introduce you to Yassin Hall.
Yassin, can you briefly walk us through your story – how you started and how you got to where you are today.
Surviving the scars and trauma that my mother's mental illness marked my life with and escaping her attempts to end my life is where my story begins. As the mother of four children, three boys and one girl, I am blessed beyond measure. Born in the United States Virgin Islands as an only child, I have beaten the odds and lived a full life. I graduated from Charlotte Amalie High School in 1988 and from the National Education Center for the Arts with a degree in computers and fashion. I consider myself a life-long learner and am committed to investing in education and training to position myself as an expert in the value that I seek to share with others. To get to where I am today required deep soul searching, determination and heart filled hard work, but more importantly, a belief that I am a worthy human being destined to fulfill my God-given
With both of my parents living separate lives and dealing with their own emotional challenges, I was proudly raised by my maternal grandmother Delia Simmonds who taught me to put my faith in God as all things are possible through Him. My family stressed the importance of education and were also business-minded. My paternal uncle Samuel H. Hall Jr. who is an attorney also provided care and guidance for me.
After a difficult divorce, I started selling my clothes online after so many requests about where I bought something I wore. My Social Media presence grew, and so I capitalized on that. As a result, I started Let's Journey into Fashion. Eventually, my website caught the attention of Amazon.
Selling on Amazon provided a world of opportunities for me to open other ecommerce stores. After experiencing so much success, I wanted to share it with others.
I have always been the type of person who wants to see others win! I proudly help others win, too!
After opening additional stores online with Amazon, including gifting my daughter Yamisha Young with her very own store, I paused "Let's Journey into Fashion," but I have decided to re-launch even bigger and better!
My purpose-driven life is centered around engaging with and helping others. I am a mental health advocate who works with schools and organizations to share my own background dealing with mental illness in my family.
Having become a successful Amazon seller, I put my expertise in action as the CEO of B.O.S.S. Amazon Class because I feel compelled to help others increase their earning potential so that they can better care for themselves and their families, but also create a life of choices and freedom.
Today, I am making a difference in the lives of others through my mental health mission and teaching others how they can live a successful life as an entrepreneur. I am at peace and joyful era of my life. I live my life unapologetically and fearlessly!
Has it been a smooth road?
My life's journey has definitely not been smooth. However, I am actually grateful for the bumps and bruises along the way because I firmly believe that God has been building and preparing me to be the mother, entrepreneur, business coach, teacher, speaker, writer and B.O.S.S. (Built on Self-Motivated Success) that I am today.
In my first autobiographical book Journey Untold: My Mother's Struggle with Mental Illness, I shared how I survived being abused and bullied. I didn't get the opportunity to live a normal life like most children. Sure, I didn't have to share with siblings, and I had most of my material needs met. However, I endured endless mistreatment by my mother who suffered from severe mental illness. For a long time, I struggled with the shame of the stigma that was attached to mental illness.
The saddest and most frustrating thing about my mother's illness is that there was no help for her, and the village that should have been there to get her help and to support her through recovery was not there. I also felt trapped in the trauma with seemingly no way to escape. Being unable to find a way out, I often resorted to self-harm or to making poor choices. Yet, my loving grandmother never gave up on me and would not let me give up on myself.
I wrestled with getting help, healing, and finding a way to accept my life's experiences. Being a mother has been one of my greatest accomplishments, and I would not trade any of my four, gifted and talented children. But it has not been an easy job! Two of my children have special needs, including Autism. Managing their different personalities and needs and dealing with my own Adult ADD (Attention Deficit Disorder) issues has been trying at times, especially following my bitter divorce.
Being a single mother, even with the help of my ex-husband, has been challenging. Even though he and I are best friends and he is there for me and our children, we have had to grow to where we are now. After our divorce, I had a lot to prove to myself and to the world, especially to my grandmother and uncle.
There have been times when I didn't have enough money or even a place to stay. But, my stubbornness, which could be seen as my nemesis, is the thing that has propelled me and helped me to keep going and not quit. One of my biggest struggles has been coming to a realization about my own personal worth and understanding and returning to the Source, God, who made me in His likeness and who has never left my side.
For anyone who wants to be an entrepreneur, please get prepared to experience some pain. You will uncover a lot about what works and doesn't work, discover the many facets of your personal traits, and eventually recover from any breaks or falls as long as you believe in yourself and do not quit!
So, as you know, we're impressed with B.O.S.S. Amazon Class – tell our readers more, for example what you're most proud of and what sets you apart from others.
As an entrepreneur, my main business is selling on Amazon, where I manage four successful six-figure stores. I specialize in teaching a B.O.S.S. (Built on Self-Motivated Success) Amazon Class designed to educate others on how to successfully execute and build a thriving Amazon business, be their own BOSS and live the life they deserve and desire. I work closely with my students to help them to reach their goals. I only take a certain number of students each year so that I can give them all the support they need. I have a long waiting list of students! I wish I could take everyone that applies, but unfortunately, it would stretch me too thin! I have an awesome team that has helped build this empire but I am very particular about my students! I am a hands-on, minds-on teacher!
Throughout the year, students group and individual coaching and support. Recently, my 2019 class got together for my second annual weekend retreat! I offer a lot with my courses and do whatever it takes to ensure that my students have the knowledge and tools they need to be successful with their eCommerce stores selling on Amazon.
Let's touch on your thoughts about our city – what do you like the most and least?
I have always loved Atlanta, Georgia. Every little break that I could afford to take with my children, we would drive from Florida to Georgia, never thinking this is where I wanted to live for the remainder of my joyful life. I love having all four seasons, the cost of living is reasonable, the networking opportunities are endless, seldom hurricane scares and it's the melting pot of cultures. What I love best is the level of acceptance of people for who they are. The southern hospitality is impeccable.
As for the vert least thing I dislike, it's probably going to be what everyone that lives in Georgia will agree to and that is the traffic.
What were you like growing up?
As an only child, I grew up being strong-willed, stubborn and independent. Although my grandmother mostly raised me, my uncle also had a strong influence on my upbringing. I was considered a girly girl because I had a passion for fashion and for dressing well. I was known to have my own opinions, but to also keep to myself.
However, I didn't tolerate foolishness from anyone. I was very determined and enjoyed competing against myself to see how much better I could be at something. Putting all of my efforts into anything that I do has always been important to me. I don't believe the glass is half empty. I give 200%!
Much of the way my life is today reflects my upbringing and life experiences. I have always been a transparent person and have continued to grow in that respect. I own my story, and I am not ashamed or afraid to share it with others. Every day, I am grateful to God for how he has watched over me, guided my footsteps and enabled me to become the strong woman I am today.
Without God, I am nothing, and I give Him all the glory and honor for what He has allowed me to manifest in my life.
Pricing:
B.O.S.S. Amazon Class – $797
B.O.S.S. 7 Day FREE Course – FREE
B.O.S.S. Instagram Course – FREE
Contact Info:
Image Credit:
Cherise Richards
Suggest a story: VoyageATL is built on recommendations from the community; it's how we uncover hidden gems, so if you or someone you know deserves recognition please let us know here.