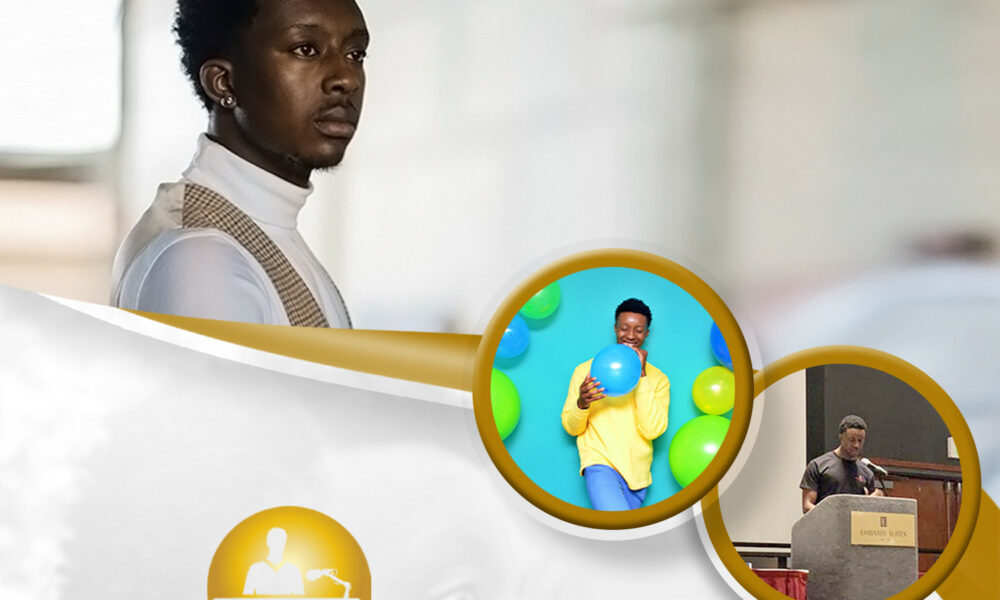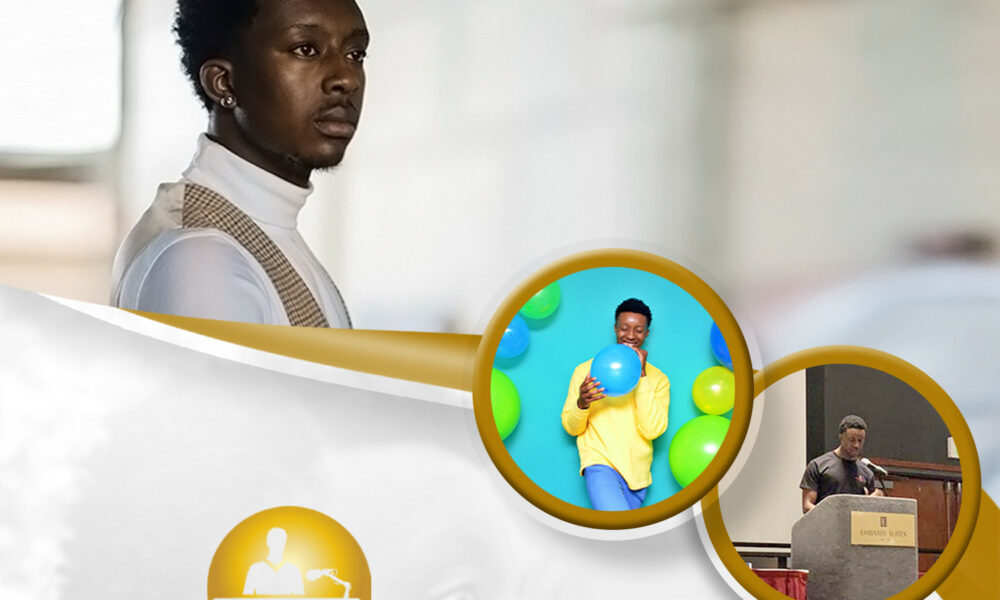 Today, we'd like to introduce you to Dempris Gasque. Dempris was introduced to us by the brilliant and talented Venessa Abram.
Dempris, can you walk us through your story – how you started and how you got to where you are today.
As a young academically gifted African American child, I found myself struggling to navigate life after moving to North Carolina from South Carolina. Although my mother moved to the state for increased opportunity and exponential career growth, separation anxiety started to sink in as we left behind my grandparents, cousins, uncles, aunts, etc. As an only child, I found that isolation made my mind wander and often to a dark place where my mental health was shattered. On one hand, I was an excellent student taking advanced courses first in middle school, attending college retention programs, and becoming an honor student while on the other hand I became restless and wouldn't sleep for days at a time. Mental health challenges untreated are oftentimes intensified and seeing how being gifted left my family with high expectations regarding my academic success, I felt that enunciating my pain and concerns would be a disappointment, so I learned to mask my emotions and bottle my sadness with a face smile, blame red eyes on allergies as opposed to crying, and sneaking out my window roaming the streets until I was sleepy enough to go to bed. My mind felt like hell, but you cannot escape yourself other than death and at an eighth-grade summer camp I even tried that too, attempting to take my own life. I had suppressed so much of my emotion that I realized then, at that moment that I had a choice, to live a purpose-driven life or to retreat into a shell. I needed to learn to deal with my anger and emotions and process how I felt. Being raised by a single mother didn't mean that there was less love in my household, but the absence of my father was agonizing as I blamed myself for his lack of participation in my life. I questioned for years what was wrong with me and at that moment, when I found myself having just tried to take my own life, I realized that I needed to heal. I wasn't yet brave enough to talk to a therapist or a school counselor, but I found my first love and passion: writing. Journaling and spoken word gave me a voice and it saved my life. It was in a life-or-death moment that I found my passion and calling as a writer which is what led to who I am now as a keynote speaker and published author in the There is No Health Without Mental Health Anthology: Men & Mental Health…Let's Talk About IT!! and Words Speak; Hurt No More Anthology book of Poetry: A Compilation of Poetry Vol 2 anthologies.
We've heard great things about your organization. For our readers who might not be as familiar, can you please tell them about the organization?
Gasque & Co is a digital business development consulting firm that focuses on effectively teaching entrepreneurs, nonprofits, and mid-sized businesses how to scale their business and build relationships with their audience that is unique to each subgroup. Seeing that the consulting industry can be extremely overwhelming and aimless due to demand, competition, and lack of regulation, oftentimes leaving clients codependent, the consulting firm was created to allow entrepreneurs to build a more cohesive brand. Gasque & Co favors an interdependent model based upon trust that teaches business owners how to efficiently run their business. While we would look to build long-term business relationships, we do understand that as one's business grows, organizational needs may change which is why our goal is simply to grow businesses and elevate the mindset. As a business owner and author, I am most proud of my ability to build a network amongst minority business owners and promote visibility while also teaching the importance of collaboration to build black wealth and teach others how to build a hybrid model that considers digital technology as a way to increase visibility and sustainability.
So, as we mentioned to our audience earlier, you were introduced to us by Venessa Abram and SDP3 and we really admire them and what they've built. For folks who might not be as familiar, can you tell them a bit about your experience with SDP3.
As aforementioned my journey to self-discovery and mental health started a long time ago. When I first heard of the organization, what stood out to me most was the honesty of the brand messaging and the organization's messaging that placed mental health at the forefront of its outreach and communication efforts. Although I wasn't necessarily looking to become published, Venessa Abrams' business approach made me feel at home and embraced as I gained the courage to share my story in the anthology. Working alongside the other authors and Venessa Abrams allowed me to better understand the importance of sharing my mental health journey and self-doubt while developing coping mechanisms and a wellness recovery action plan through panel discussions, interview opportunities, and various workshops. Venessa's honesty about her own story of triumph as a survivor whose brother passed by suicide, made me feel empowered enough to be vulnerable and further advocate for wellness as a speaker. The encouragement of Self-Discovery has led me to also follow my heart and trust myself as the mentorship of the entrepreneur and speaker is what motivated me to my current transition to the state of Georgia to further my business portfolio and expand my brand.
Website: www.gasqueco.com
Instagram: https://www.instagram.com/demprisgasque/?hl=en
Linkedin: https://www.linkedin.com/in/demprisgasque/
Facebook: https://m.facebook.com/demprisg/
Youtube: https://www.youtube.com/channel/UC3eSPzngMGfTvwhEHCinjvQ