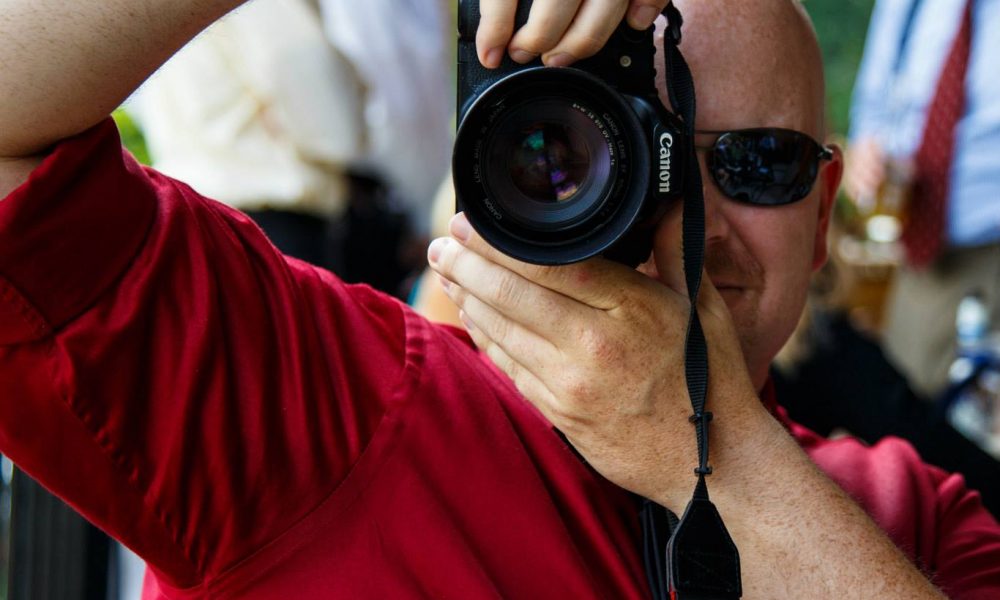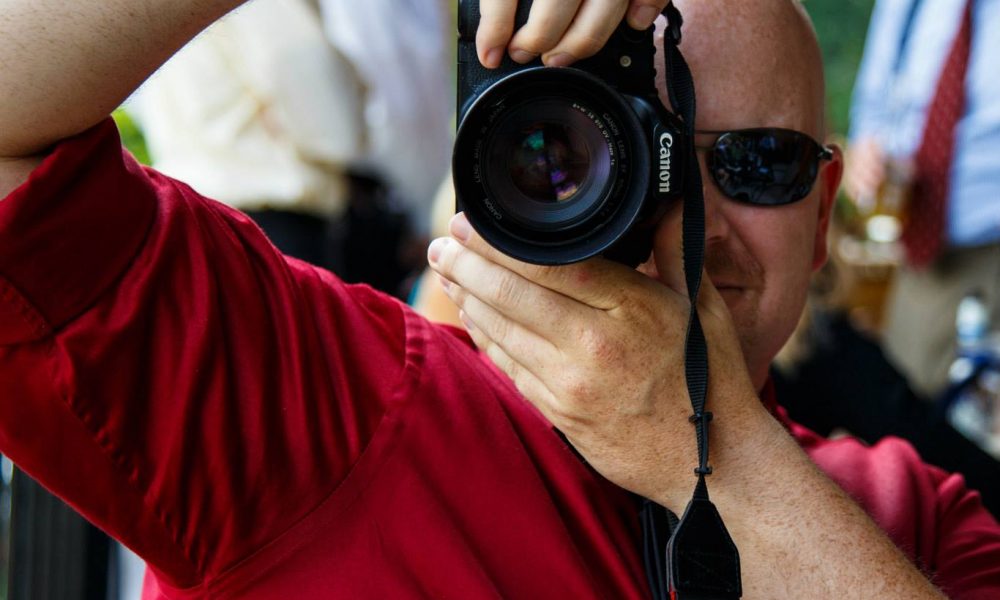 Today we'd like to introduce you to TJ.
TJ, please share your story with us. How did you get to where you are today?
I'd always been the kid who took a cheap film camera on trips. My grandfather loved photography and had an excellent eye, so I guess I inherited it from him. I didn't think much of it until college when I tried a friend's SLR and realized how much fun photography could really be. Soon I picked up my own camera, an introductory DSLR, and started to teach myself to shoot. Soon I was asked to shoot a few small weddings for friends, a headshot or two, and I found excitement in the process and result of photography, and haven't been able to put the camera down since.
Has it been a smooth road?
I've made plenty of mistakes, but as long as I learned from them they were worth making. At first, I struggled with things like the first wedding, the first real stylized portrait setting. There was a lot of nervousness and failure that went into the first few years, a lot of reading and self-study in order to get better. Then I struggled to build a portfolio, a website, and rounds of wanting to quit. I think everyone goes through that, makes you better. Lately, the only struggle has been that there's not enough time in the day!
So, what should we be on the lookout for, what's next in store for you?
I have a few long term goals I'm working towards: I'm hoping within the next three years to do a cross-country road trip style photo journal. I have an old Wrangler I've owned since I could drive and I'm planning on taking it, my camera, and camping gear and driving over 15,000 miles in one summer, all over the country up back roads, old famous roads like Route 66 and seeing and documenting the things that no one really knows exists anymore. The challenge is saving up for it and making sure I have everything in check and planned away. After that I'd like to start doing more travel photography, setting up shoots in different countries and really getting outside my comfort zone!
Let's go backward a bit – can you tell us about the most trying time in your career?
When I first started really getting into photography, I was trying to find an outlet for creativity and a way to relate to others. I couldn't draw or sing, and the camera seemed to be the only art I understood. I was personally in a pretty dark place, having a hard time in graduate school and had failed a lot of my personal relationships. I alienated a lot of people and couldn't understand why. I was able to use my first few years of shooting as a way to work through those issues subconsciously. It might not always have shown in my work during that time, but it was the act of doing something, creating something that helped keep me busy, get out of my own head and teach me how to cope.
Do you ever feel like "Wow, I've arrived" or "I've made it" or do you feel like the bulk of the story is still unwritten?
My first real collaborative shoot was with a group of three models, friends of mine since high school. We connected with an excellent new make-up artist trying to build her portfolio as well. We had access to a great building overlooking downtown Atlanta with a great roof. We shot over 12 hours, I think did five rounds of wardrobe changes, and essentially filled every memory card I had. One of the images we got off one of the models laying on the balcony in this beautiful red vintage dress overlooking the skyline is probably the image that I realized would define my style of shooting and where I really figured out how I want my images to look. Ever since then on every shoot I've done I've really tried to have little moments of success like that. I've been published a few times in small magazines and books and that's awesome, but what I've really loved is seeing my images shared by my clients, and their pride and thrill in having images of themselves that they love. Watching people respond to that has really been the joy of my work.
Contact Info:
Image Credit:
Lindze a'la Mode, Jacklyn & Dave Cohen