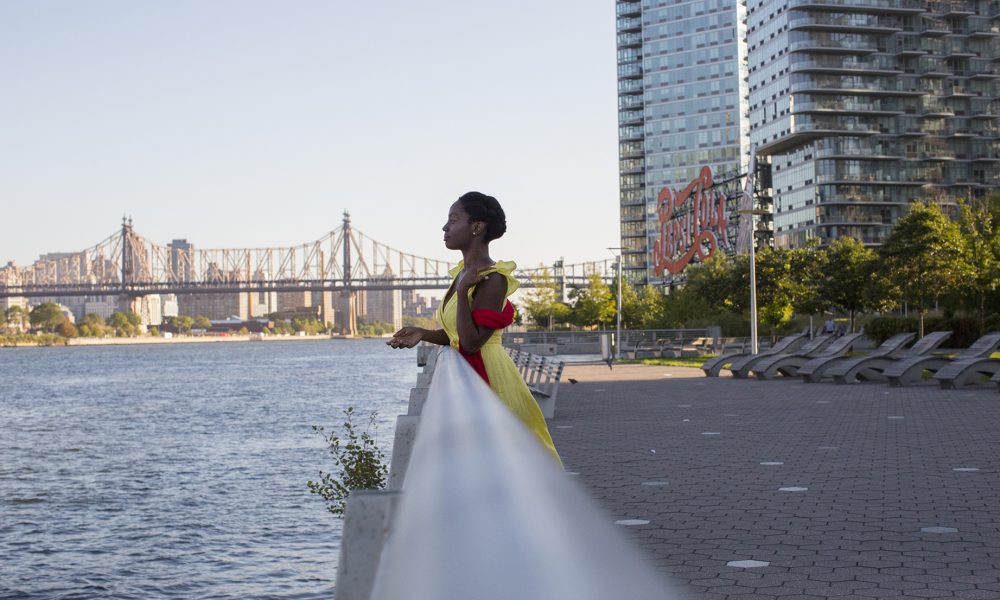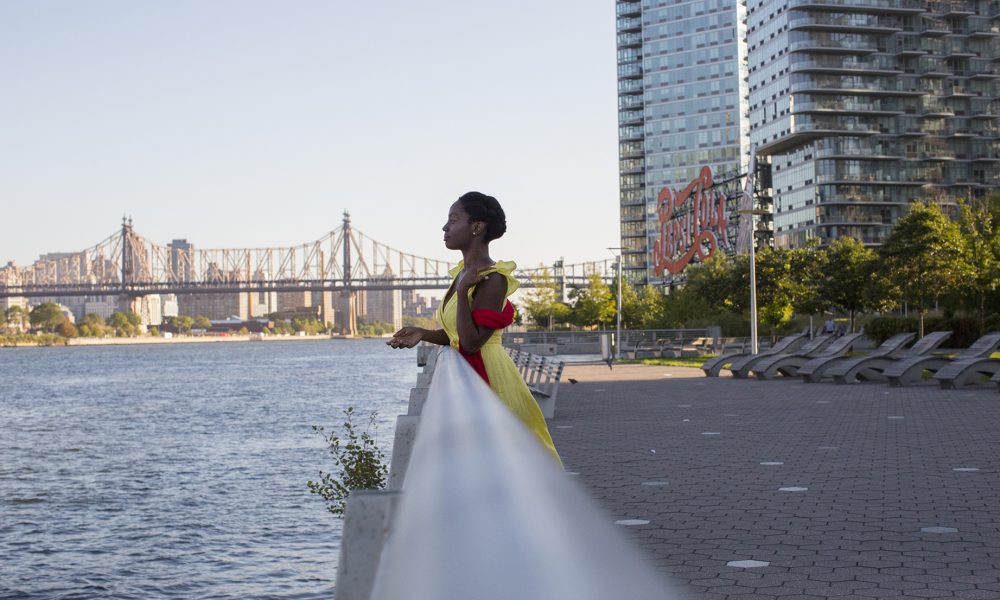 Today we'd like to introduce you to Ebony Vines.
Every artist has a unique story. Can you briefly walk us through yours?
I come from a long line of independent, resilient, creative women. My late Mother and maternal Grandmother were both singers in their church choirs and worship teams all of their lives. While I did sing in school choirs, that was not my gift. I began to fall in love with the theater at the age of seven through our church Christmas productions. My Mother was the Music Director and would get the materials for the Christmas musicals early so I'd memorize the songs and choose which character I wanted to be before the other kids even knew what we were doing.
When I went to high school, I started working in the theater's stage crew. Eventually, I got the courage to try out for a show and from then on was either cast in or student director for every show my high school did through graduation. Two years later I left for New York City to attend college. After years of struggle, I have had to rethink what my path looks like. Most people believe that your career journey should be linear with very specific steps and doors opening for you, but sometimes you have to cut a hole in the wall and make your own door.
Please tell us about your art.
In 2017 I had this revelation that I could just step out and make the type of entertainment that I wanted to see and hear. I began a theater podcast called Theatre Geeks Anonymous with my co-host Pamela Shandrow who is an Actor who has been in two Broadway national tours. On our podcast, we discuss new shows as well as theatrical gems that had trouble finding their audiences and have fascinating stories behind them.
In October of 2017, I began the development of a concert with my friend Jodi Beck after the Charlottesville rally that ended in the death of Heather Heyer. I read that the organization Life After Hate had lost its federal funding. This organization works to help individuals exit hate groups and uses technology to counteract hate online via social media with We Counter Hate. I had heard a talk with one of their former founders a few months previous and was disturbed by their loss of funding at such a crucial time and vowed to do something about it. Shortly thereafter I heard a song that sparked an idea, and we created a benefit concert called "Typecast." The "Typecast" concert raised funds for Life After Hate and Drama Club NYC which is an organization that works with young people who have been caught up in the criminal system. Drama Club NYC helps these young people tell their stories and express themselves through the performing arts.
"Typecast" featured a diverse cast of actors and musicians in New York City who have worked on or Off-Broadway. These Actors gathered to tell stories through song and word about those of us whose identities are less seen and acknowledged in our culture. One of the founders of Life After Hate, Sammy Rangel flew in from Chicago to speak at our concert. We were also able to feature a Dreamer and young hearing-impaired Actress who acknowledged this was the first musical concert in which she had been asked to participate.
In July of 2019, I will be producing a new event entitled, "The Women's Cycle." We are an all-female identifying creative team. My Co-Producer Heather Hay and I have been working on this project for some time. The concept is that when you first walk into our event, you will be greeted by a beautiful art installation by painter Michele Struss. You will then be able to partake of desserts from restaurant owner Vanessa Ceballos; wine will be provided by an all-female team of wine purveyors. Then audiences will be treated to two new plays written and performed by Maria Baratta and Sara Benjamin featuring stories about women, our love, struggle and the complexities of navigating this world as one. This event has been created to give voice to women's issues, highlight up and coming female identifying artists who are creating incredible work and feature women-owned food businesses that are disrupting the male-dominated food industry.
In everything I create, I hope to provoke thought, encourage, inspire and bring hope and joy to everyone who attends these events or listens to our podcast.
As an artist, how do you define success and what quality or characteristic do you feel is essential to success as an artist?
I believe that the definition of success is a unique and very personal thing. I am still working out how I see success for myself. I am at the very beginning of finding my unique voice and defining the vision and calling in the arts that I believe God has given me. I can say that so far just doing the work, staying focused and persevering even when it is hard is being successful at this stage of the game. The moment when you are more afraid of never doing the work than doing it and walk forward understanding you have no control over the perception others will have of it, that is a form of success.
So far my ideas have been birthed from a place of mission and service. Jim Carey once asked the question, "How will you serve the world? What did they need that your talent could provide?". When Life After Hate lost funding, I was feeling helpless. I was in a moment where I did not feel that giving, calling politicians and protesting was enough, so I used my passion for the arts to do something more.
I took every theater experience from the age of seven through adulthood and decided I would take a chance and move past fear, and I see that as my being successful. If you are able to move in a space of courage in the midst of fear and do that thing your soul is crying out for you to do, then you have succeeded.
How or where can people see your work? How can people support your work?
On July 11, 12 and 14th "The Women's Cycle" will be held at The Cell Theater in Chelsea, New York. You can follow us on Instagram at @thewomenscyclenyc for updates and instructions on how to purchase tickets.
Our podcast, "Theatre Geeks Anonymous" is currently on iTunes, Soundcloud, and Stitcher for your listening pleasure. We release an episode every week. Listeners can also follow us on Twitter or on Instagram @tgabway.
The film I co-produced with Moriah Pictures in October 2018 called "Ghoul Station," is being shopped around to different film festivals and we hope to be able to release it to the public soon. Follow @moriahpictures on Instagram or Twitter for details and updates.
People can learn about and hear songs from the musical Dear Prospective Student that I Assistant Directed an Industry Concert of in October 2018 by going to the official website at www.deaprospectivestudent.com. You can also follow the show on social media via Instagram @dearprospectivestudent and Twitter @dearstudent for updates on new productions.
I have a website where anyone can find out about what I am working on and how to support it by going to www.ebonyvines.com.
Contact Info:
Image Credit:
Kevin Vaughn, Nathaniel Soria & Nicole Norton
Getting in touch: VoyageATL is built on recommendations from the community; it's how we uncover hidden gems, so if you know someone who deserves recognition please let us know here.