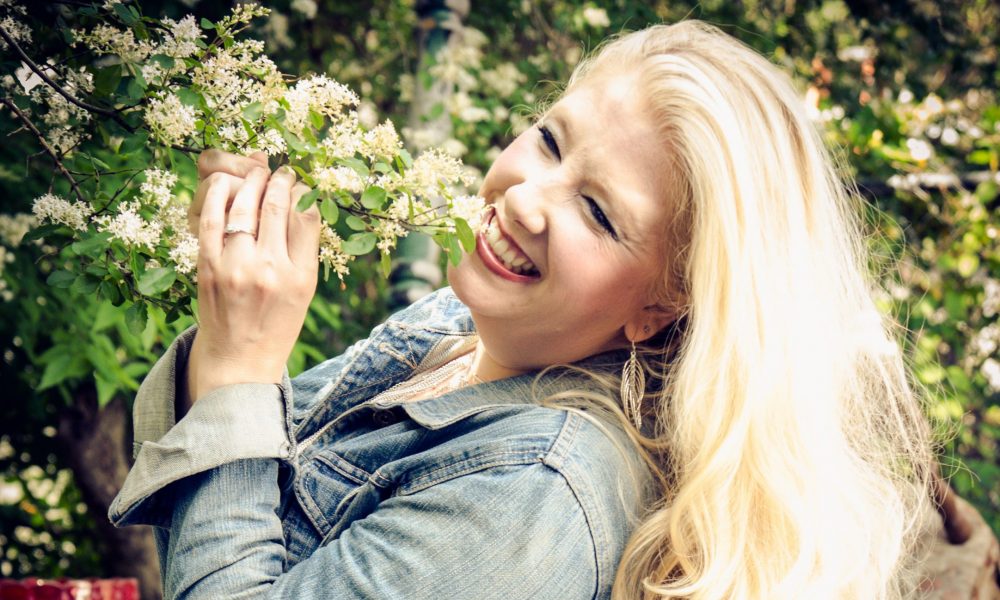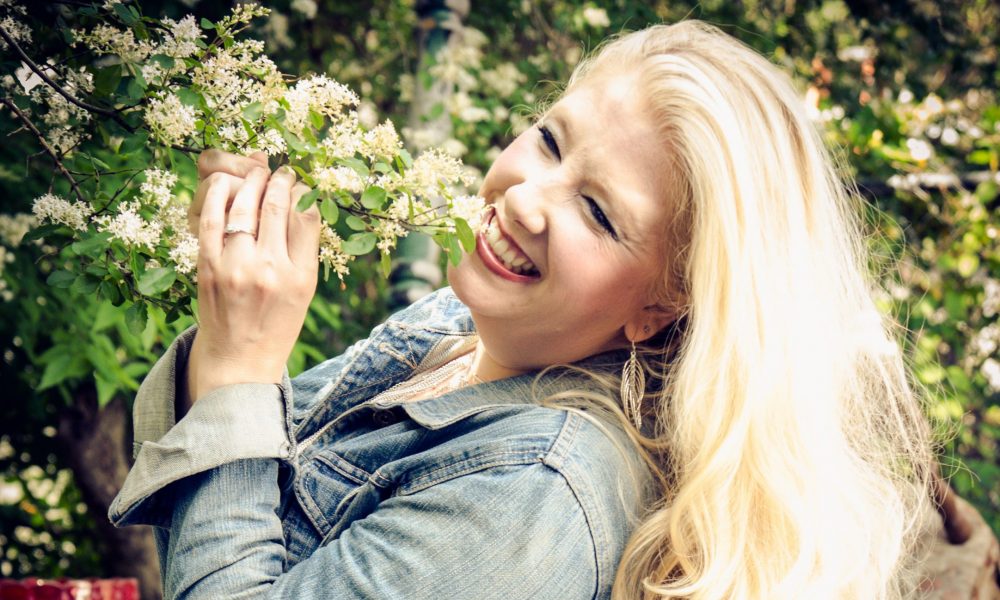 Today we'd like to introduce you to Heather Petero.
Heather was born in Memphis, TN and moved to the Atlanta area when she was 8 years old. Growing up in a musical family and the daughter of a Baptist minister, singing and playing at church were as natural as eating fried chicken dinners on the church grounds.
Heather started playing professionally at a very early age. The local large Methodist church had an opening for an accompanist and after the audition she was hired on and made $60 per week. As a young person that was a lot of money! She continued to play for local churches and community events through High School. At the age of eighteen she started leading and directing church choirs and had started seeing that making music, helping others find their voices, actually could be a way to make a living.
Heather attended Union University in Jackson, TN and Clayton State College and University in Morrow, GA, as a music performance major. She studied formal vocal technique and vocal coaching and trained with some of the "best in the business" world-class vocal coaches in Los Angeles, Nashville, and Atlanta.
As a professional vocal coach herself, she has worked with students of all ages, styles and levels, including helping other recording artists fine-tune their craft. Heather led, sang and traveled statewide with the gospel trio, Radical Praise for eight years, as well as performed with several Atlanta-based rock/pop groups. She has served in ministry for over twenty five years at various churches and is a worship clinician, worship leader, and performer at seminars, worship events, retreats, and other community events all over the State of Georgia. Heather worked in commercial radio where she was an on-air producer and voiceover talent for many popular Atlanta call in talk shows. Working in radio offered her great experience, notably meeting Charlton Heston, Gloria Gaynor, and other notable persons. She continues to do local voiceover work for cable programming. She has owned her own commercial music school where she managed 10 employees, 100 students a week, and a parent base in a commercial location from 2001-2005 and has taught elementary music and Middle and High School chorus at a private school. She stays busy with teaching voice and piano out of her home studio, songwriting, performing, leading worship at churches and community events, as well as performing for charitable events.
She released her first solo album in 2015 entitled Grace from Chaos, which features the sounds of jazz, gospel and pop/rock and gives just a taste of the diversity and versatility of Heather's musical roots and training. Grace from Chaos is a story of hope and grace in midst of the chaos around us. Each original track comes from a place of healing. The last track on the album is a love song written for her husband for their tenth wedding anniversary.
Heather has a Bachelor's degree in Christian Ministries with a focus in Biblical Studies and currently working on her Master's degree. She is married to Glenn, who is a full-time software engineer and serves as Lead Pastor at Mount Nebo United Methodist Church. They have a son named Seth. As a family, they love Saturdays because as busy as they are they believe in the importance of setting time each week for each other.
Saturday is family day and they love to explore our great state finding great antique stores, cute little towns, good food and just making memories with the interesting people they find along the way.
We're always bombarded by how great it is to pursue your passion, etc – but we've spoken with enough people to know that it's not always easy. Overall, would you say things have been easy for you?
Many of the tracks off of my album come from a deep place of healing. To need healing, that means something is broken—and boy, did I have some broken places that needed attention. Many times, those places are evident. It reminds me of a beloved tea cup-the kind that fits in your hand just perfectly, the colors are beautiful, or maybe how sipping out of that cup holds memories. —though there are some chips, some cracks, mended places, the tea cup is still my favorite. I feel that though I am always trying to walk in my healing there are always reminders (the chips, cracks) of what I have survived, lived through with grace, and had to learn (many times the hard way!) and still learning as I go. The thing about that tea cup is that I am not ashamed to drink out of it anymore, I am not embarrassed to drink out of it with good friends, I am happy to just still have it.
Like the tea cup, I am no longer ashamed to share my cracks, my chips., especially with those who have kind hearts and those who have their own chips and cracks, and mended places too. We lovingly and through grace and friendship share our mended places and maybe new broken places with one another and that helps the healing process too.
When I was a young child, two family members sexually abused my sister and I whenever we would visit. Eventually the abuse stopped, but my mom never knew.
Then, when I was ten, my daddy died, which caused another major crack in my cup/life. I lived with the brokenness and caused me to search for love in some wrong places all through my teenage years and early twenties. My cup/life just had gaping holes and it was so hurtful. To add to that hurt, my mom remarried. He was a wonderful man, but had never been married before or had children, so the adjustment period was quite tumultuous, mainly because of my own hurt. It took a long time for us to come around, but through healing and life together, we totally accepted him and even started calling him Dad. He was truly a wonderful person and was so good to my mother.
In my mid-twenties, I met the most wonderful man of my own and he truly was part of my healing. We struggled to deal with those broken places in my life and his life too, together. We have now been married almost twenty years and through love, God's goodness, and commitment those places are blessed instead of broken. One other note on healing, coming to a place where I had to believe that Grace was bigger than my shame—that my crack and broken place was okay to show, I finally told my mom when I was thirty-two years old about the abuse. We cried together, she said she didn't know I was living with that, but I assured her that my healing had come, there was forgiveness and that though I will forever have a mended place to show for it, that I was living forward.
Fast forward to 2010, my dad (stepdad) had cancer in three different places and was not doing well. He was so thin that when you hugged him you thought you might break him. He could hardly keep food down and my mom was consumed with his care. We had just had a beautiful Christmas. My sister and I had family photos made of her family and my family and we gave the collage to my mom and dad. She was so thrilled.
He was not feeling well, but wanted to be in the living room with everyone and the three grandboys.
The day was perfect. We laughed, ate lunch, and then said our good byes and "see you laters." January 2011 rolled by and then at the end of February, my dad had to be taken to the hospital. On Feb. 21 he said goodbye again, but this time it was on this side of eternity. Six weeks later, my mom's twin sister lost her husband to a sudden brain aneurysm. Twins have a special bond and this was a little too much to believe to both lose their husbands within six weeks!
That summer of 2011, we decided for our beach vacation that "Maw Maw", my mom, should come with us if she wanted–just to get some good family time, new perspective, and catch the beauty of the ocean. She said she would love to and we had the BEST time that week! We didn't let her do anything except relax, read, and have fun. She later told my aunt that it was the best vacation she had ever been on and bragged about how we made her just enjoy our son and eat. Ha! There was one poignant moment I really remember from that week and I hope I will forever have that snapshot in my mind—we were sitting on the beach in our chairs under the umbrella, the smell of surf and sand, watching my son and husband having fun in the water, sipping our iced teas and just for a moment I reached over and laid my hand on top of my mom's hand that was resting on the arm of the chair. She squeezed my hand and we just sat there for a few moments holding hands and enjoying the time together. Who knew that just a few months later, in October, she would pass away unexpectedly while on a vacation with her twin sister. It made our time together that week so much more special.
It has now been six years this October since she has passed and not a day goes by that I don't think of her. The title track of my CD, "Grace from Chaos" came from the deep place of peace even in overwhelming grief. There were some days, especially right after she passed, that I didn't know how I was going to make it, or even get out of bed to face the day not knowing I could just pick up the phone and call her. It is hard still six years later, but time has helped…a little. I still miss her, but there is a sweetness and peace that I am coming to accept in her absence as I see the gifts of passage (as my author friend Amy Hollingsworth says) my mom left me. She did her best to give us everything she could, many times through sacrifices we had no clue about. I always tell people if anything, she gave me piano lessons (put a love of music and arts in me, which led to provide my living), put braces on my teeth (made sure I had a nice smile for the rest of my life), and took me to church (taught me about faith, love, and grace. I think she did pretty good.
One of the lessons I have learned is that some would rather live with shame than be healed. What a miserable existence that must be to never face the cracks, the brokenness in our lives and trade that for true healing and a sense of hopefulness.
There can be joy again. Living forward doesn't mean forgetting about our brokenness or those who may have facilitated the hurt, it is facing it head on straight, heart on strong, and hope for now and the future. While it is true hearts get broken, the beauty is that they still work.
Just like the tea cup that has chips and cracks and has been mended, it still works.
We'd love to hear more about your business.
I teach voice, piano, songwriting, theory, and most of all help people find confidence to do it. I like to say I am a dream facilitator. The student still has to do the work, but I point them in the right direction and help them see themselves in a bigger way than maybe they couldn't before. Dreams are possible, but they don't work if you don't.
I teach students of all ages, styles, and levels. My youngest student is five and my oldest is 70.
I love that every day I get to make a positive difference and get to do it through music.
I really care about each student and more than anything, yes, I hope that they develop their gift of music, but more importantly, see how their gift is so much more than just singing and playing, but ultimately, THEY are the gift.
I have students that come from all over the metro area–even an hour and hour and a half away. Because of the large area I serve and the availability of Skype and Facetime lessons, I consider my business to be global accessible.
What were you like growing up?
I was your typical music nerd I guess. My mom NEVER had to make me practice.
Sometimes she would have to say, "Can we get a piano break now?" HA!
Pricing:
30 min sessions are $24
Hour sessions are $48
Mobile lessons are available and must be at least an hour. Within 25 miles of my studio—$75, up to 50 miles–$95
Contact Info:
Getting in touch: VoyageATL is built on recommendations from the community; it's how we uncover hidden gems, so if you know someone who deserves recognition please let us know here.