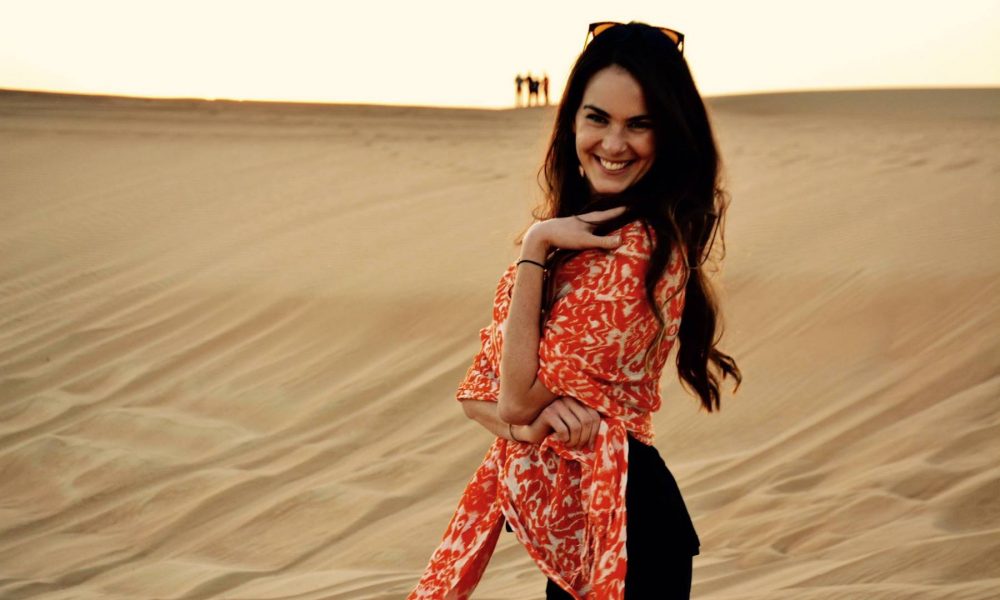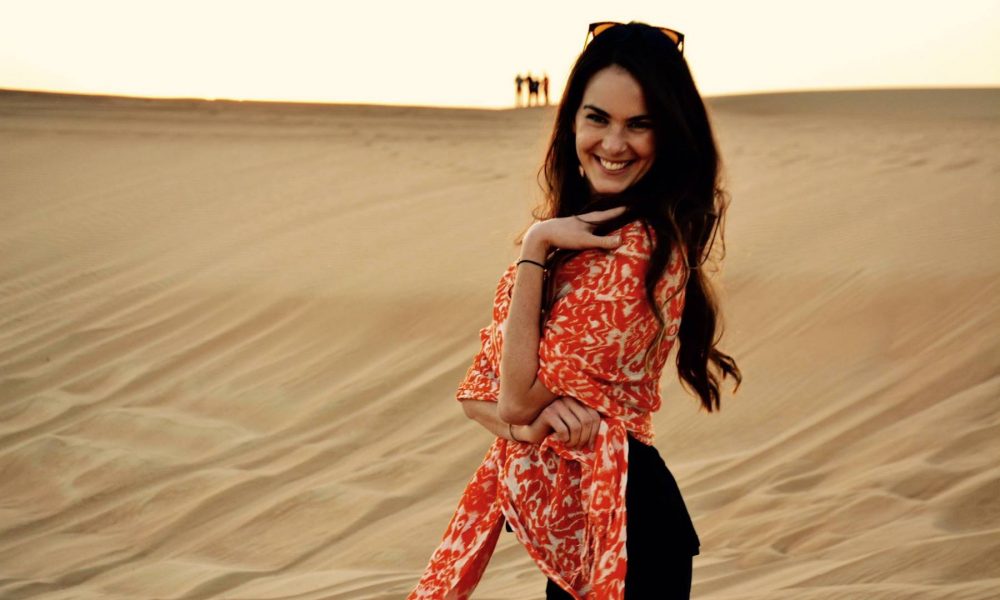 Today we'd like to introduce you to Isabella Alexander.
So, before we jump into specific questions about the business, why don't you give us some details about you and your story.
Stories have the power to pull us together or push us apart. Motivated by my belief that stories told well can humanize complex global issues, I apply my work as an anthropologist, writer, and documentary filmmaker to raise awareness, incite action in our community, and create positive social change on a global scale.
I've always been drawn to the stories that are hardest to tell – to ones that have been hidden or silenced – and this has led me to spend the past years working in regions overlooked in most media coverage of the migrant and refugee crisis. After graduating from NYU's Gallatin School, I studied Film at the Spéos Institute in France, Social Sciences at the University of Chicago, and completed my Ph.D. in Anthropology at Emory University. I communicate my research in diverse formats, so I can reach not only scholars and students but also policymakers and popular audiences.
After writing and speaking out extensively on the failure of European and African nations to uphold basic human rights in their current treatment of migrants and refugees, my passion to engage with even broader audiences led me found SMALL WORLD FILMS here in Atlanta and write, direct, and produce my first feature-length documentary, set at Europe's southernmost borders in North Africa. "THE BURNING: An Untold Story from the Other Side of the Migrant & Refugee Crisis" is scheduled for release in 2018.
Although Atlanta has been my "home base" for eight years now, I spent most of these years covering human rights crises in far corners of the world. It was only after accepting a faculty position in the Department of Anthropology at Emory University in the fall of 2016 that I put down roots here for the first time. It's now my home, and I'm excited for SMALL WORLD FILMS to be a part of the city's growing film industry – ensuring that activism and the arts can remain at the heart of what Atlanta creatives do.
Great, so let's dig a little deeper into the story – has it been an easy path overall and if not, what were the challenges you've had to overcome?
Two months ago, I was in count-down mode. It was less than one week before my team and I would to travel Mali, Mauritania, and Morocco on our last undercover mission to tell the untold story of Africa's migrant and refugee crisis. It would be my sixth shoot for THE BURNING, and I knew the drill – equipment rented and insured, visas and permits in hand, emergency exit strategies in place. But as the days passed, things started falling apart.
The US Department of State issued a no-travel warning for Mali, meaning our papers would be revoked, and we'd be working at our own risk. One of the film's main characters was imprisoned. And less than 12 hours before departure, my assistant called to tell me he'd been hospitalized and wouldn't be able to make our flight. At this point, many of my friends suggested I cancel the shoot. And to be honest, I considered it. I considered waiting until the whole team would be able to travel or the violence in Mali had subsided.
I've been working on this film since 2016, and I've approached it as a community filmmaking project from the beginning, giving the main characters – Phino, Yasmine, and a boy called Bambino – active roles on the team. From their marginalized positions in North Africa's hidden migrant camps, they see it as their chance to have a voice. In the end, I knew I had to keep my original plan in place because I knew that they, too, were in count-down mode. They were checking off the hours until we arrived to help them finish courageously sharing their stories with the world.
Foreign media is tightly controlled across North Africa, especially when telling a story that local and European governments are invested in keeping untold. Over the past two years, I've taken great risks to bring THE BURNING to the screen. Working undercover as I capture the journeys of Phino, Yasmine, and Bambino from the DRC, Mali, and Sierra Leone to their final attempted crossings has meant days traversing deserts by foot, weeks hiding in the back of smugglers' trucks, and months sleeping on the forest floor. But my training as an anthropologist taught me that in order to tell someone's story well, you have to live it.
Leading my rag-tag team through the roughest of conditions with limitless passion and a limited budget, I've learned that nothing about documentary filmmaking is ever smooth. It often means rising to do your best work, even when things around you are falling apart. I've put my own life on the line for this film because I truly believe it has the power to change our world's most critical border region and the lives of hundreds of thousands who are trapped there.
Please tell us about Small World Films.
SMALL WORLD FILMS is a 501(c)(3)-sponsored production studio focused on social impact storytelling. We believe that stories told well change on local and global scales. We specialize in producing independent documentary films, digital journalism, and print campaigns. Recent projects have brought attention to how a repeal of the DACA policy could affect 800,000 young immigrants across the US and how communities in Sierra Leone are coping with a series of devastating natural disasters. We tackle issues big and small, at home and abroad, and we partner with top post-production experts to support our clients from the earliest storyboarding phase to the final cut.
In addition to serving as Executive Director, I work in a variety of roles on the SMALL WORLD FILMS team, including Writer, Director, Cinematographer, Editor, and Social Impact Producer. We're currently moving into post-production on our first feature-length documentary film, THE BURNING, which I've written, directed, and produced. This character-driven documentary follows the journeys of three migrants, inviting audiences inside of the migrant and refugee crisis unfolding on the other side of Europe's borders for the first time.
Morocco has long been the primary crossing point for Africans fleeing war or poverty in their home countries, but for the past decade, the EU has secretly been working against international human rights law to mold it into the final destination for all African migrations north. Beaten back at every border, hundreds of thousands of men, women, and children who have burned their pasts in hopes of a better future are now trapped under brutal conditions, only miles from their dream. You can learn more about SMALL WORLD FILMS or help us bring THE BURNING to big screens around the world in 2018 by visiting www.theburning.org.
What quality or characteristic do you feel is most important to your success?"
Vision. I think it's been essential that I never lose sight of the magnitude of the crises I'm covering, but the also singularity of their effects. One in every 112 people in the world are now displaced. Youth make up half of this rapidly expanding population.
A humanitarian crisis of this proportion can be difficult to visualize, but when I set out to create THE BURNING, it was because I knew that among the 65 million individuals without a country to call their own, there is still just one. They call him Bambino because he's so small for his age. At 12 years old, he traveled over 3,000 miles on his own, fleeing the war that took his parents, and dreaming of providing a better future for the younger siblings he left behind.
Bambino is one of the hundreds of thousands who have traveled to Morocco in hopes of finding refuge across Europe's border, and it's my hope that by hearing the story of one, it will be harder for audiences to turn away from the masses.
Contact Info:
Getting in touch: VoyageATL is built on recommendations from the community; it's how we uncover hidden gems, so if you know someone who deserves recognition please let us know here.