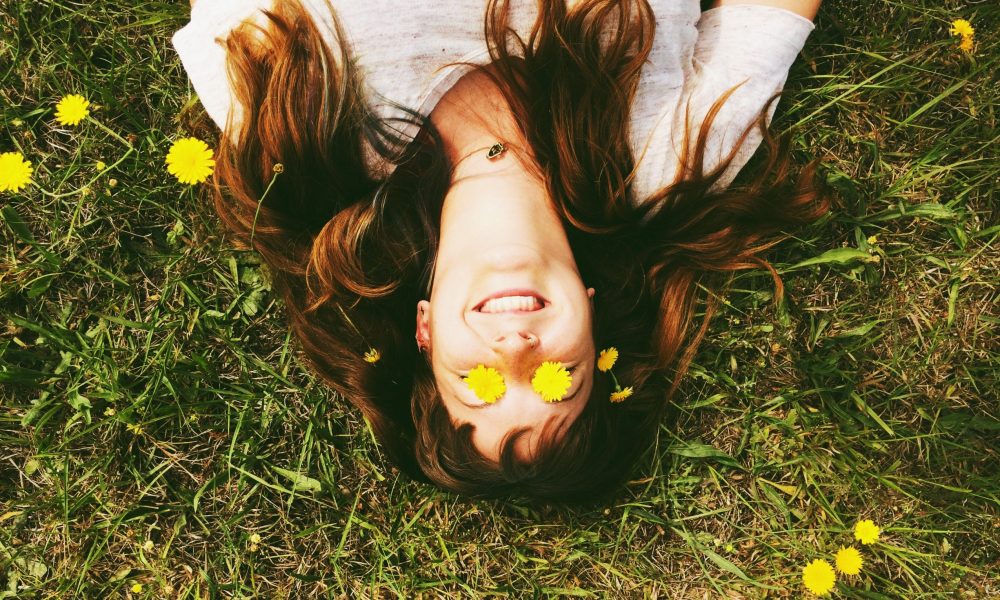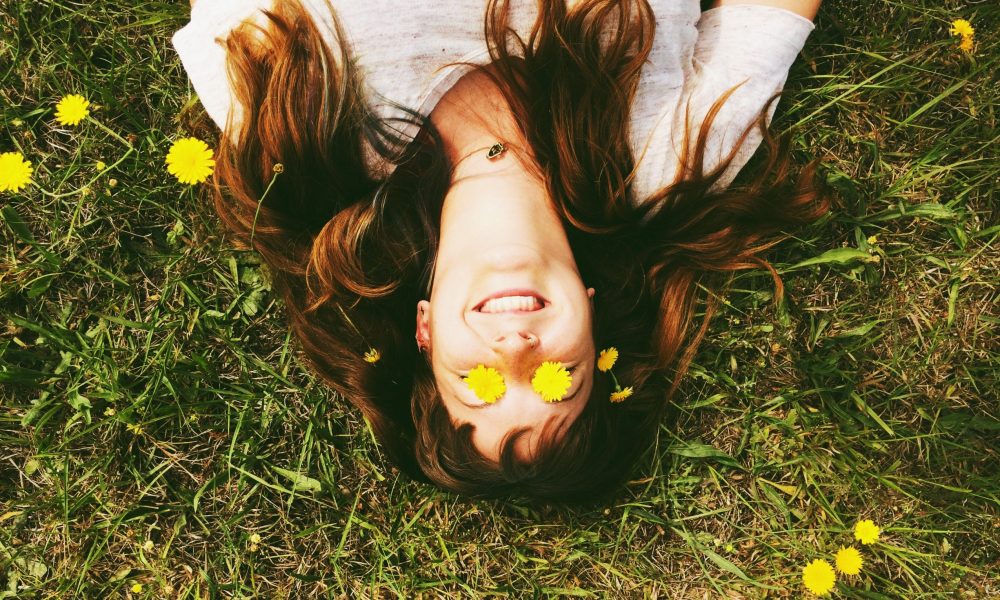 Today we'd like to introduce you to Kellie Vinal.
Kellie, we'd love to hear your story and how you got to where you are today both personally and as an artist.
Growing up, I was always fascinated by the natural world and drawn to record my observations. I was born with an insatiable urge to capture the nuance of everything around me – to articulate things to the best of my ability in writing, capture the essence and feeling of meaningful moments in photos or words, consider the why and how of everything, and engage in endless comparisons and analyses. These tendencies have always driven me – they still do.
I guess you could say that I was meant to be a scientist from the beginning, but that was lost on me for a long time, despite my scientist father's enthusiasm for instilling a curiosity of science in me. Self-esteem issues, paired with rampant undiagnosed anxiety and confusion about not obviously fitting into any particular "box," sent me floating adrift in a sea that everyone else seemed to know how to navigate. (For the record, I'm also a terrible swimmer.)
In school, I thrived as a writer, I loved making/editing videos in my broadcasting classes, and I fared well amidst the rigor and memorization required in my science courses. By the end of high school, I felt burdened and sick to my stomach at the prospect of figuring out what the in the world I was supposed to do next. I was a dancer who had spent nearly every evening and weekend in the studio since the age of three, a writer, a creative who didn't identify as such, and a scientist who didn't identify as such. My particular blend of skills, interests, and hobbies didn't line up with anything obviously identifiable, or anything I'd seen before. I didn't fit anywhere, so I figured I was a failure who was doing it all wrong.
It's been a long, windy road since then. At first, I followed the guidance of mentors to do what was expected of me, or what I perceived to be expected of me. My effort for years felt like a big ass shrug – like, is this it? Is this what I'm supposed to be doing now? How about this?
I studied microbiology as an undergraduate, minoring in genetics and biotechnology. Mostly, I loved learning about the intricacies of diseases, soaking up as many details as possible and figuring out how everything fit together. I was also obsessed with getting good grades – seeking validation for my effort, I suppose. Once I graduated, with my good grades and certificates and honors, I was more or less back to where I started, with no idea where to go next.
"Get lab experience," they said. So, I did. I trained for years at a big, fancy government lab. I took a leap and joined a microbiology PhD program next, assuming that the structure of courses, the shiny new list of seemingly impossible requirements to fulfill, and wealth of knowledge to be gained would surely reveal my life's purpose. I'd figure it out later – *that* was my plan.
It turns out that getting a PhD is hard. Plus, no one told me that if you decide to pursue science, you study one very zoomed in aspect of a subcategory of a subcategory for the entirety of your career. That's how that works. Another thing I learned the hard way is that science is mostly failure, and it requires relentless precision, resilience, and patience. I happily delivered those things, completing my PhD in 2016, but felt at my core that my calling was not quite realized. I wanted to know a little bit about a lot of things, instead of everything about one thing.
Eventually, I stumbled – quite accidentally — into the field of science communication, and things finally started to make sense. Today, I consider myself a freelance science communicator, sometimes joking that I'm a "recovering scientist." These days, I teach, I write, I organize science events, I produce and tell stories, I organize interdisciplinary events, and I make things. I'm particularly interested in inspiring curiosity and wonder about science in all humans, and exploring the intersections of science, art, and humanity in creative ways.
It took me thirty years to understand that there's always the secret option to make up your own career, if you're willing to work really hard and wade into the mysterious muck of freelancing. Also, luck. Finally, all of my isolated selves – the writer, the creator, the scientist, the teacher, the logistical organizer, the dancer, the cyclist, the connector, the storyteller, and the adventurer — are poured into one single, made-up mega box. I'll always be an exceptionally aware, semi-neurotic, curious, eager mess of a human, but I've finally embraced that. I've learned how to channel that energy into teaching, inspiring, and supporting others.
We'd love to hear more about your art. What do you do you do and why and what do you hope others will take away from your work?
As a science communicator, I'm driven equally by my fascination of science and my drive to make science more accessible to others. As such, I strive to create engaging, meaningful experiences through which to explore science from all angles, and especially where science overlaps and intersects with art and society. Currently, I am the Festival Coordinator for the Atlanta Science Festival, Scientist in Residence at STE(A)M Truck, Producer for The Story Collider, Science Communication Director for Mathematics in Motion, science writer for Emory Medicine Magazine, a perpetual collaborator, and a social justice advocate.
I'm dedicated to engaging folks in the idea that science is both everywhere and for everyone. I aim to reduce barriers to learning science, as well as increase accessibility and inclusion to science however possible. Science underpins our understanding of the world, as well as how to mindfully navigate growth and societal challenges. It's imperative to recruit diverse voices and minds to conduct scientific research, to encourage inquisitive thinking, and to engage our communities in meaningful discussion about contemporary scientific topics. Increasing scientific literacy is incredibly crucial for the collective health, safety, and best interests of our society, especially as willful ignorance and distrust of science are on the rise.
What do you know now that you wished you had learned earlier?
It might seem trivial, but I think it's important to view the qualities that set you apart as strengths, rather than weaknesses. Capitalize on them, embrace what drives you, explore the weirdo niches you're drawn to, and don't be afraid to make things up. I think this particularly applies to the academic world, though I imagine these ideas carry across disciplines. Also, TAKE UP SPACE whenever possible. Don't be afraid to speak up in unfamiliar spaces. What you have to say is valuable.
Do you have any events or exhibitions coming up? Where would one go to see more of your work? How can people support you and your artwork?
I'll be hosting the next Atlanta Story Collider show at Highland Inn Ballroom on October 9th. The Atlanta Science Festival takes place each March, encompassing over 100 events spanning metro Atlanta. We've recently launched a year-round initiative called ScienceATL that aims to both increase public appreciation of science and offer easy access points to science, technology, engineering, and math.
I also have some exciting projects in the works that mostly exist in my brain as of now. In the meantime, you can check out a collection of past projects on my website (kellievinal.com) or find me on Instagram (@kelliewa).
You can find more information at the following links:
Atlanta Science Festival: https://atlantasciencefestival.org/
ScienceATL: https://scienceatl.org/
The Story Collider: https://www.storycollider.org/shows
Contact Info:
Image Credit:
Personal photo: Amber Fouts
Group photo on wooden stage (at Fermilab): Sean Cochran
Solo photos with microphone (2): Rob Felt
With Mary Rigdon and bunny: AIB-TV
With anchor: 11Alive
Getting in touch: VoyageATL is built on recommendations from the community; it's how we uncover hidden gems, so if you know someone who deserves recognition please let us know here.