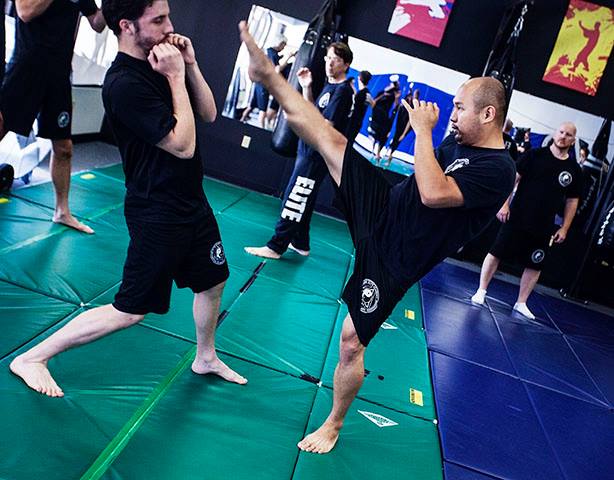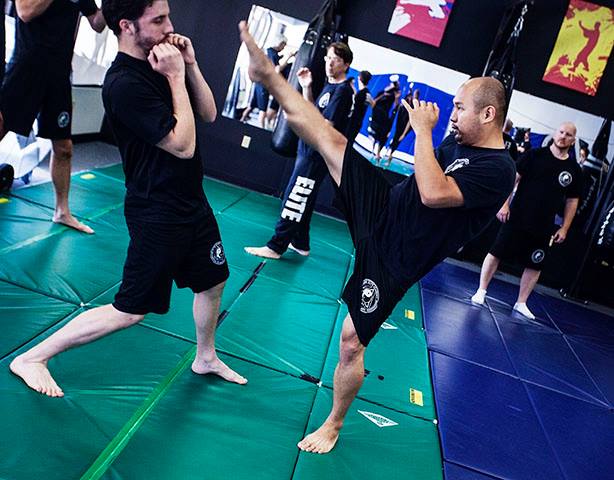 Today we'd like to introduce you to Kevin Le.
Kevin, please share your story with us. How did you get to where you are today?
I was born in Vietnam on September 13, 1981. When I was only a few months old, my parents escaped with me by boat to Thailand. It was a dangerous and scary experience for them. At the time, the Vietnamese military would arrest anyone they caught trying to leave the country. In order to avoid the authorities, my mom and my dad had to arrive at the boat separately. My mom with me in her arms had to follow a stranger who led her to the boat where my dad and many others hoping to escape were already waiting. My parents tried to escape several times before, but the military always showed up before the boat could depart and everyone had to flee.
The trip to Thailand should have only taken a few days, but the boat had engine trouble and was stranded in the Gulf of Thailand for a week. The boat was overloaded with passengers and most of them had to stay in the hull to hide. The hull was filled with several feet of water so no one could lie down. My mom carried me in her arms during the whole trip, occasionally dropping me due to fatigue and hunger. Passengers only brought what they could wear, and very little food. Eventually Thai pirates discovered us and the captain offered to tow the boat to Thailand if the passengers cooperated by handing over any valuables. By the time we reached the shores of Thailand I was unresponsive and most of the passengers had told my mom I was probably going to die. The pirate captain offered my mom some gold in exchange for me, but she refused, believing I would survive if only given some milk. Being extremely malnourished, she wasn't able to feed me during our ordeal. Luckily, when we arrived at Thailand, there was a nursing Elephant nearby. The handler gave my mom some milk, and as she had hoped, I responded by crying for the first time in days.
We lived in a Thai refugee camp for 3 years where my brother Scott was born. Eventually my Mom's oldest brother was able to sponsor us to America. We lived the typical immigrant life, in a small apartment with my mom's brothers and sisters. My dad worked in a Chinese restaurant and my mom sewed clothes at home. My mom eventually learned to be a nail technician and opened her own business. I went to school at Rockbridge Elementary, Lilburn Middle, and Meadowcreek High school. I even got a scholarship to go to Georgia State University where I graduated with a Bachelor's in Business Administration, with a major in Finance.
I spent a few years in the financial industry, but hated it so I went back to Gwinnett Tech and got an associate degree in Web Design. A friend helped me land an internship at a gaming company where I worked as a developer for 2.5 years before I finally opened my martial arts school.
I started martial arts at the age of 17, in August of 1999. I joined the Francis Fong Martial Arts Academy knowing very little about martial arts other than what I saw in movies. I was quickly introduced to Wing Chun, Jeet Kune Do, Muay Thai, Kali, and Brazilian Jiu Jitsu. I discovered that martial arts was my passion and I was pretty good at it. Back then, I never thought it would be my career, but now I don't think I could do anything else. I earned my instructorships in Kali and Jeet Kune Do from Guro Dan Inosanto in 2006, Black belt in Wing Chun from Sifu Francis Fong in 2006, and Muay Thai instructorship from Ajarn Surachai Sirisute in 2008. I also hold a purple belt given to me by Master Ricardo Murgel in 2007. I currently train Brazilian Jiu Jitsu at Alliance under Master Romero Cavalcanti and Professor Leonardo Nogueira.
Overall, has it been relatively smooth? If not, what were some of the struggles along the way?
As any business owner knows, there are many challenges to opening your own business. My past experience in finance and computers has helped me tremendously with my martial arts school. Overall, I would say having my own martial school has been a very positive experience. There have been minor bumps along the road, but I've met wonderful and generous people along the way that have helped me so much.
Alright – so let's talk business. Tell us about Elite Academy of Martial Arts – what should we know?
Elite Academy of Martial Arts is a school that offers training in Wing Chun, Jeet Kune Do, Muay Thai, Kali, and Brazilian Jiu Jitsu. Cross-training in the school's diverse variety of martial arts allows EAMA students to become well-rounded martial artists. Yet with its focus on quality instruction and on practical application and training, EAMA is not a black belt factory. We want our students to learn self-defense while receiving the added benefits of fitness and increased confidence, and we strive to offer a fun learning environment with no egos. Classes are small, and students get a lot of personal attention from the instructor. The school's culture promotes a family environment where everyone encourages and supports one another.
Any shoutouts? Who else deserves credit in this story – who has played a meaningful role?
I've had the privilege of having many wonderful students that have supported the school in numerous ways, but I know my biggest supporter has always been my wife Katherine. The finances and technical side of running a business has been easy compared to the emotional side, Katherine provides the mental and emotional support I need. She's my moral compass when it comes to doing the right thing. The hardest part for me as an instructor is when a great student leaves for whatever reason. I feel like I lost a close friend and I usually get depressed. She's always there to encourage and support me during those times. Without her, the school wouldn't be where it is now, and it wouldn't be the success that is.
Contact Info:
Address: Elite Academy of Martial Arts
3983 Lavista Rd, Suite 116
Tucker, GA 30087
Website: www.EliteAcademyOfMartialArts.com
Phone: 770-674-2645
Email: EliteAcademyOfMartialArts@gmail.com