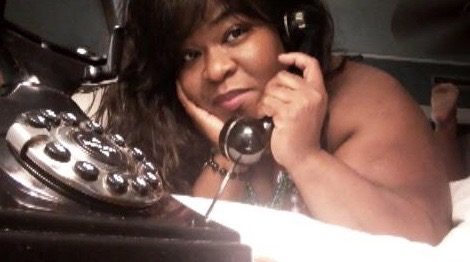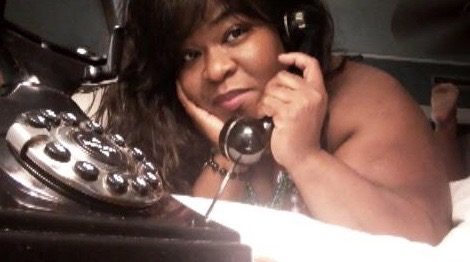 Today we'd like to introduce you to Kodisha Bivins.
Kodisha, can you briefly walk us through your story – how you started and how you got to where you are today.
I grew up with a mother who was heavily addicted to drugs and an absent father who was also a drug addict. I was very much so a loner and to escape the reality of my world, I started writing my thoughts, pains and dreams in my diary around the age of 11. I saw a lot of traumatic things as a child and was responsible for raising my younger siblings when my mother would disappear, which would be weeks at a time. I was always writing and one day, I started listening to rap music and became very inspired by the strength and power of the rap female group Salt-N-Pepa and that led to me writing my first rap. My rap, poem or whatever you want to call it was very unimpressive to say the least. I kept writing from then on and fell in love with the arts.
Fast forward to college and I began hanging with a group of friends on the campus of Auburn University at Montgomery. Eventually, our click was chartered as a student organization, thanks to the leader of the group. The organization was called Gamma S.O.U.L and encompassed some college Greek life characteristics with an art and business focus. I began writing more as I found inspiration from others and found my true love in poetry. I graced the stage at my first open mic in a popular small nightclub in Montgomery, Alabama. And, once I saw the movie "Love Jones," I was definitely hooked into the world of poetry, pretending to be Nina looking for my Darius.
While in college, I attended a poetry show in Birmingham, Alabama and saw two Atlanta poets that completely changed my life forever. HBO Def Poet Abyss and Cocktails were two Atlanta poets who traveled to Birmingham, Alabama to perform and I happened to be in the audience. I'm sure they don't remember me in the crowd, as I made no attempt to stand out or meet them. I was more than intimidated by their creativity and star power on stage together. I had never seen anything like it. The witty word play, rhyme scheme and confidence was awe inspiring. I was merely a student in the game and they were definitely the teachers. I never thanked them so let's just say this is my public and official thanks because the inspiration and courage they gave me inspired me for a lifetime.
After college, I moved to Atlanta and decided to check out the open mics. That was when I came across so many dope artists at an event one evening. It was beautiful and I knew I wanted to be a part of the poetry community so I shared a poem with the crowd one night and they seemed to really enjoy it. The feedback confirmed that this was the world I belonged in and I continued visiting open mics around the city, which only improved my performance and writing skills. I also happened to notice that poets were selling spoken word CDs and other products and decided I would embark upon my first spoken word music project, which was released in 2011 entitled "Hopeless Romantic." That album made poets and the world look at me differently. I guess it put a little "respect" on my name. It showed that I was serious about my craft and was now a professional poet. From then on, I became a booked poet at many events, churches, schools, etc…in and around the Atlanta area and later started hosting my first open mic called "Verbal Elations," where I booked some of the hottest poets.
I went on to host several open mics in the city at Marlee's Coffee and Tea and Urban Grind Coffee House just to name a few. I've also judged several poetry competitions such as Brave New Voices (as seen on HBO sponsored by Russell Simmons and The Will & Jada Smith Family Foundation) and Poetry Out Loud, a national poetry recitation high school competition). I released my sophomore album called "Journey to Love" a few years ago. Currently, I'm working on my third album, "Spellbound," expected to be released later this year. I've performed for Reverend Jesse Jackson at the Rainbow Coalition Conference and hosted an incredible poetry event with Joe Little, from the popular 90s R&B group, "The Rude Boys." It was also an honor to host a poetry segment on a local radio show as the "Woman of Words," where I brought in other poets and interviewed them live on the radio. To know people could just turn on the radio in their cars and hear poetry live and unedited was powerful and fulfilling.
One of the most incredible moments for me was receiving a hand-written letter from one of the most renowned poets in the world, professor, activist, author and poet, Sonia Sanchez. I wrote a poem for her after seeing her perform at the popular Busboys & Poets bookstore and coffee house in D.C. and she sent me a letter thanking me for my poem and telling me to never stop writing. From that moment, I vowed to never stop writing. And once when I performed at an event in Atlanta, I had no idea Actor Isaiah Washington (who was also in Love Jones) was in the audience. He came up to me to tell me how much he loved my poem. I tried to give him my CD and he insisted on paying for it. Yea, blew my mind. I've had some incredible opportunities and run across some amazing artists. It's been a remarkable journey thus far.
Has it been a smooth road?
It hasn't necessarily been the smoothest road for me as an artist. The more and more I performed poetry and made a name for myself, the more it affected my marriage. The insecurities that can grow within your partner as they see you growing and mixing and mingling with celebrities in Atlanta can add a bit of a strain on a relationship. I was making new friends, booking several shows a month, doing television and radio shows, and enjoying the world of poetry. Anyways, I started becoming very depressed dealing with racism at work, a diminishing marriage and a rising poetry career that I didn't quite know how to deal with if I'm being completely honest. I quit my job of seven years, ended my seven-year marriage and pretty much had a nervous breakdown.
And, once I started dating again, I tended to date other artists and let's just say egos can be pretty destructive. People can love you and hate you at the same time it seems. I found male artists were attracted to my dopeness on the mic and ability to capture just about anyone's attention. But, I also noticed they grew unsupportive and seemed to be in competition with me. Nothing wrong with a little healthy competition, but I believe we'll get much further as teammates. To me, it's nice to have someone who understands the life of an artist and be with someone who is just as passionate as you are about their craft, love and life in general. I've come to realize that being true to myself and loving on the people who love me is all I truly need and desire, hence the name of my sophomore album, "Journey to Love." Recently, I released a single entitled, "H.I.M., that celebrates black men and black love as another part of my healing.
Those have been my biggest challenges in my poetry, professionally and romantically…maybe I'm still a hopeless romantic at my core. As a poet that powerfully conveys the messages of love and intimacy, it's also one of the things I believe in most. I believe you can "work through it" if you truly want something real and long-lasting.
So, as you know, we're impressed with Soul Scribe the Poet – tell our readers more, for example what you're most proud of and what sets you apart from others.
I'm a spoken word artist, host, voiceover actor, and recording artist. I have a diverse range of poetry, but I'm known for my love and sensual, sexy poetry. People tend to always be blushing when I'm done performing my poems. Someone once told me they needed a cigarette when I got off the mic. I'm most proud of the albums I've recorded and the inspiration I've given to others. I'm very proud to have worked with The King Center in Atlanta, honoring the life and legacy of Dr. Martin Luther King and Coretta Scott King by using my voice in a recording on two different occasions for The Center. It was truly an honor to be given that opportunity.
What sets me apart from others is my gentleness and ability to make others feel comfortable. I believe that I pull the audience in by being real, transparent and relatable. I don't try to hide my pain and struggles. I share it in my poetry and you can feel it and hear it when I perform. Many of my poems are real-life stories that I'm not ashamed of and performing them liberates me and those who struggle to use their own voice. It's always beautiful when someone comes up to me after I perform and tells me they've been through the same scenario and how much hearing me share my pain or happiness touches them in a deep way.
I am also proud to use my voice to stand up against economic oppression and racism. I've written several spoken word pieces that speak out about injustice, police brutality and hate. It's important to make sure you are standing for something and using your voice to change lives. More than anything, I'm most proud of being a mother and leaving a legacy of inspiration for them through my poetry. Being a mother is such a wonderful gift and honor.
Let's touch on your thoughts about our city – what do you like the most and least?
I love the diversity of Atlanta and the fact that there is always something to do. You can do something big or small and be around some incredible intellectuals and artists. It doesn't take much to enjoy a day in the city.
What I hate most about Atlanta is the number of homeless people I see. It's very overwhelming to see so many people sleeping on the streets in such a thriving city. The cost of living is high if you want to live in a nice neighborhood.
The richness of Atlanta is so amazingly dope and the opportunities are limitless if you truly believe in yourself, stay consistent, and build valuable relationships.
Contact Info:
Suggest a story: VoyageATL is built on recommendations from the community; it's how we uncover hidden gems, so if you or someone you know deserves recognition please let us know here.