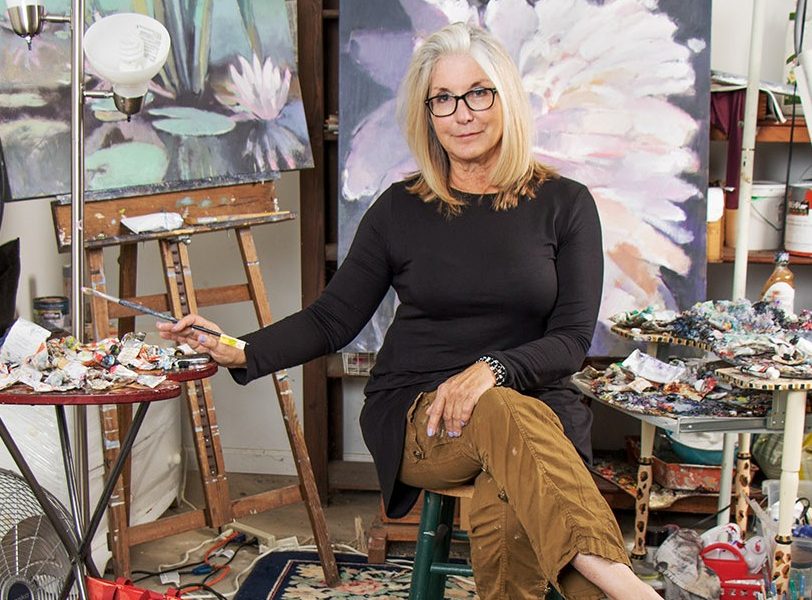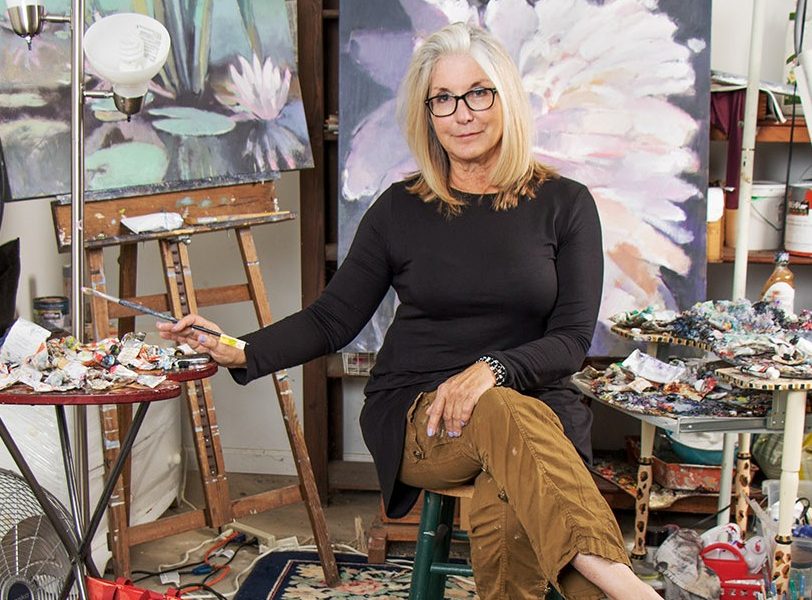 Today we'd like to introduce you to Mary Pratt.
Every artist has a unique story. Can you briefly walk us through yours?
As far back as I can remember I would tell my mother I was going to be an artist to which she would respond, "Nobody does that". Support for my drive to create came mostly from within using intuition. I just knew it was what I was put on the earth to do. A need to sketch became a constant source of conflict in school. In math class I would be sketching the teacher. Occasionally there was an observant educator who knew I would be more attentive if my talents were put to good use so they would divert my attention to designing a bulletin board or illustrating for the school newspaper. My clandestine art was still being confiscated by educators as they perused the classrooms as I madly sketched away. I purposely avoided taking typing classes because I feared it would change my destiny and drive to create. In college I studied art, absorbing every painting class I could find. In between class years I married and had three children so consequently it took me fifteen years and attendance at five different colleges before I graduated with a degree in fine arts. I never gave up. In 1992 when my last child was still a toddler, I joined the Buford Artist Colony. We were an emerging group of artists who rented the newly vacant spaces of historical buildings of Buford; the town was experiencing an economic downturn and the tall ceilinged buildings were perfect for artist's studio space. For ten years I created in Buford with the Buford Artist Colony. My main focus was portraiture and murals. As the economy turned and real estate was once again more valuable, the buildings in Buford sold to commercial ventures and most of the original artists moved on. I moved to a studio in my home where I paint daily.
Please tell us about your art.
Painting the figure has been my main concentration but occasionally I deviate and paint a landscape. As a contemporary realist I search for truth but then I tweak the result. I utilize color and contrast to evoke emotions while provoking thought, both visually and conceptually. Through ardent research of pertinent subject matter I consider the work's final environment to establish an idea. I determine color and aesthetics intuitively. The journey from my mind's eye to the soul's window could describe my process. I establish an idea and create an edge or an angle that perhaps the viewer may not have considered. It is important that the viewer's emotional response is enhanced and that one may find through observance of the piece, an alternative way of understanding the subject matter. I know I'm finished with a piece when I feel happy.
What do you think about conditions for artists today? Has life become easier or harder for artists in recent years? What can cities like ours do to encourage and help art and artists thrive?
Art has become much more accessible to all economic persuasions. Original art was at one time, only affordable for the very wealthy to acquire. Today's online art galleries cater to a broader audience and make for the possibility of purchasing art literally at your fingertips. Gatherings at brick and mortar galleries however, capture the soul of art in three dimension and give life to connection to community. As these different modalities emerge and adapt to current socio-economic demands, I think the artist needs also to watch for these changes and adapt.
Art income will vacillate over the years so following trends is important to stay afloat. I believe cities can promote the arts and I believe I live in an area that does that. Distributing grant awards across a broad spectrum of artistic talent encourages artists to create. Artist with money in their pockets are more likely to create regularly. Making the process of creative opportunity more simple could encourage those artists who have shied away from the tedious task of applying, not fall through the cracks and never find exposure for their art.
Creative space for artists has always been a struggle. Artists need low rent, open space, accessibility to their studios and a stream of visitors to support their endeavors. Perhaps by taking an area that hasn't appealed to gentrification and building art communities would help to alleviate the artist's struggle.
How or where can people see your work? How can people support your work?
I've designed murals with children as part of a community action program that strategically places artwork around the city of Atlanta. A collaborative piece I painted with children can be found at The Police Athletic Facility in Atlanta. I have painted extensively in restaurants and schools in the Buford area. Aqua Terra Bistro has several rooms of my work on display. I created a mural in Aqua Terra using old world techniques with lime wash. The lime wash etches into the original hundred year old plaster and retains its luster. My work can be found on ugallery.com, and Gallery43 and The Loft in Marietta. Attending an opening is always a supportive action for an artist. Buying locally not only supports the artist but also gives a boost to the community.
Contact Info:
Image Credit:
Presentation In Red, Collector
Buford Elementary Carrousel
Flamingo Cha Cha, collector
Finding Peace Within, available through ugallery.com
Bathers, collector
Geisha Dream, collector
Young Boy Portrait, collector
Atlanta Police Athletic Facility
Getting in touch: VoyageATL is built on recommendations from the community; it's how we uncover hidden gems, so if you know someone who deserves recognition please let us know here.