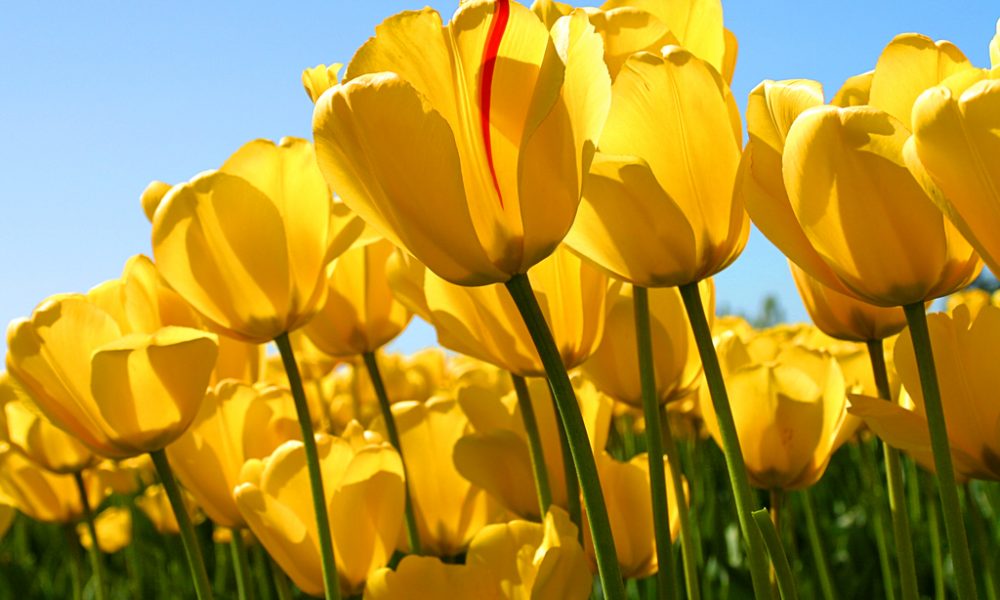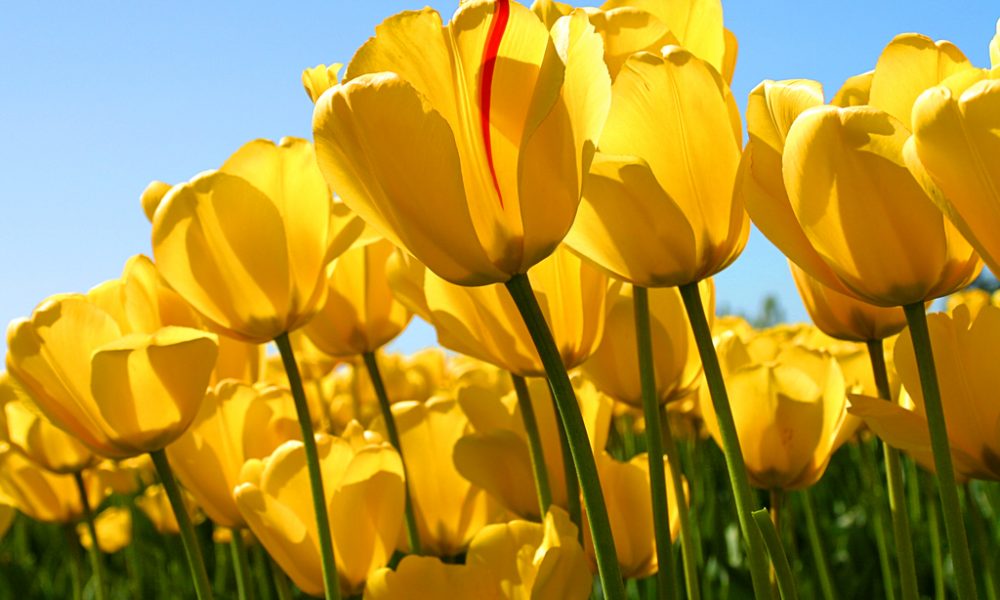 Today we'd like to introduce you to Nina Norstrom.
So, before we jump into specific questions about the business, why don't you give us some details about you and your story.
Lessons/Educators/Life-Changing Experiences/Workshops/Caregivers/Volunteering/
Artist/Mentoring/ Wellness Coach
Those mentionable items are the glue that holds me together. My life didn't start out that way. It took years of conquering, struggling, facing demons, and overcoming many obstacles. Yes, you've read it correctly I used the word demons. When it boils down to it, we all know that means evil and wicked spirits.
I can't begin to express every gory detail that has happened throughout the years. Just know, it wasn't a pretty sight. I've seen the deepest and darkest of the night. There are not enough seconds, minutes, or hours in a day that afforded time to unveil everything about my journey. Truly, it has been a life-changing experience and each mentionable item represents a piece of who I am – today. I've been on a whale-of a-journey and had one heck-of-a-teacher… L I F E! That's the best educator anyone could ask for. I've learned so much through those teachings. And it's all about those unhealthy and healthy relationships' lifestyles. Certainly, I've had my fair share of toxicity (even perhaps someone else's)!
Throughout my journey, I've worn many hats. I've been a daughter, sister, mother, wife, cousin, aunt, friend, worker, mistress, caregiver, teacher, volunteer, writer, author, mentor, speaker, and wellness coach. And those hats' wearing years have brought on powerful and insightful lessons. Walk with me, while I take you down memory lane.
I was born in the state of Illinois. When talking about my birthplace, some people refer to it as the "Windy City." I didn't grow up in the city but was raised as a suburbanite, bonded by Christian values. I'm the second oldest of six siblings. Since I can remember, I've always been a daddy's girl. Now, don't get me wrong, mom was my best friend, but dad and I had that close father-daughter bond. The amazing thing about our relationship, I didn't realize how toxic daddy was until I started journaling (and that's another story). I attended the University of Concordia (River Forest, Illinois) and earned a bachelor's degree, with a Magna Cum Laude status. I have a work history in management and taught in the public school systems. I've explored and unmasked the many faces of relationships: birth; grief; pain; depression; suicide; hatred; rage; anger; trauma; deaths; diseases; work environments; and the poison of unforgiveness.
I am a writer and author. My mentionable work of authorship includes "Not a Blueprint It's the Shoe Prints that Matter/A Journey Through Toxic Relationships" and "Mirror, Mirror, on the Wall … Where Does My Self-Love Fall?/A Success Guide to Replace Toxicity with Love." Growing up in toxic environment, I was a lot like dad … like father, like daughter. Early on in my adulthood, I became incarcerated and chained by the clutches of toxicity. Breaking through my silence, those literary creations spoke about the journey; where a few of those demons were revealed. In a million years, I wouldn't have imagined being a published author with non-fiction and self-help genres (under my name). In actuality, it was all about journaling. About trying to make sense of those toxic relationships and to define where I was in life. To ease that emotional pain, nurture those wounds which took control, and help find a safe haven for the dark space I was in, I used the pen and paper to escape that toxic world. It was there I sparked a love for writing … the art of "journaling." Journal writing was the vehicle used to unchain the pain and break through those barriers.
For a decade, it felt as though I was suffocating and trapped inside a burning inferno. Inside that dark space, my journey of living with those tainted, harmful, and damaging relationships was deep seeded, raw, and buried inside. It spanned from my role as a mistress all the way to letting go of my religious beliefs. Of course, there's a lot of stuff that happened in between. I've come to realize life is so full of stuff … the good, the bad, and the ugly. Certainly, hearing the news "Your child has cancer," can be most devastating; and doesn't help any. During those countless years, the rawness nagged and ate at me. Seemingly, it would never leave, get old, or die.
While harboring those naked emotions, I felt as though I was trapped inside a deep and dark burning inferno that was ignited with blazing flames; while pent inside with no way out. Now, that may be hard to imagine unless one has been there. In reality, it was real! Even though rawness and pain had crippled my ability to function, there was another level I needed to tap into. That level was my readiness to "heal." Inevitably, it became a physical wound healing relationship. Yes, my writing was that road to where I found physical healing. I could see the therapy oozing out through my words ─ scattered across those pages. It not only strengthened my immune system, it massaged my mind. For me, writing became an art for healing and a medium to escape those unhealthy relationships. Also, I saw it as a new face to help me learn from those raw emotions; and as a determinacy to regulate those (unhealthy emotions). Although I endured a great deal of pain, we had become the best of friends (when referring to we, it's the "writing"). That was the only thing that brought comfortably in relaying everything I'd felt and had gone through. As I went back in time and reopened some old wounds, those creative juices flowed onto the paper, showing a picture of my life –from teenhood to adulthood.
Also, I can recall those years when I'd been admitted to the Rush Day Hospital Program. The day hospital is a place where one goes for six hours a day, five days a week. This hospital provides intensified individual and group experiences for patients with psychiatric illnesses while embracing many professionals, college, and graduate students. In the program, "Therapy Journaling" was a subject course; and a daily part of the process (or was that weekly). Regardless, it was incorporated into the treatment plan. So you see, I'd been journaling long before I'd gone into the setting; writing was a way to escape the pain. When I would write, I thought of it like this, "I was a patient and the writing was the therapist. It just didn't speak back, but allowed me to do all the talking without any interruptions."
Then there was the trauma aspect. That traumatic period truly molded a life-changing experience inside a diseased relationship; whereas, I was completely off balance emotionally, mentally, and physically. While in great pain, I needed more than meds to make it through each day. So, the writing came into play … as it chopped away at the rawness and pain. Seemingly, it became a heavy prescription which surpassed the meds.
It's rather difficult to describe my experience of voices inside the head; particularly, if one has never experienced the voices themselves. I speak of the ones that can be crucial and critical ─ giving an array of potentially dangerous commands. I dare not mention the engaging conversation that may transpire. When in that space, those voices are so real as if someone is speaking directly. Just know, when the mind is broken, be concerned! And see it as posing a danger to self and others.
I lost a great deal of "self" through my journey; notwithstanding those self-dimensions. As a result, I was messed up. I was tore up ─ to the floor up, whacked, and zoned out. I was crazed and literally broken to pieces. Through it all, that poison had taken control, the emotions running wild … anger, guilt, hatred, rage, vengeance, and depression, along with all that other stuff.
After undergoing heavy rounds of therapeutic work, it took years to recover ─ mentally. Writing may not work for everyone, but it was the vehicle I leaned on to find the way back. And it helped me to break free of a (seemingly) endless mental cycle. Most importantly, I'm in a better space emotionally, physically, mentally, and spiritually. From writing to letting go of the ugliness, I've found it amazing how I've come back strong and survived the whole ordeal. However, there are times; I've found myself thinking about all the ones I left in that dark space. A lot of them didn't make it through. Pulling the pieces of my life together has truly brought "healing to the forefront."
Engaging in those unhealthy activities brought on powerful experiences and many lessons. There were lessons about letting go, acknowledging anger, forgiveness, transitioning, living in the moment, and moving on … among others. And those lessons were magnified tenfold; particularly, embracing the forgiveness phase which allowed me to be in a cleaner and better space ─ within the healing process. I've realized the Creator never gives up on us. For that reason alone, we should never give up on ourselves.
Figuratively speaking, I'd probably abused myself from those engagements of unhealthy relationships. But I hadn't felt the raft (of its abuse) until my daughter's illness. Looking back it might have been long before then, and I was just a walking time bomb as the journey unfolded and played out – if that makes sense at all.
Let's face it; America is a broken society and unbearably toxic ─ the way we value wealth and social connections. I've lived that lifestyle (i.e., brokenness) long before society's crippled state of affairs. Toxicity once controlled me. Now, I'm the controller of toxicity! I'm a renowned speaker and coach on healthy lifestyles. My work is openly recognized with inmates at the Clayton County Transitional Center where I conduct a bi-weekly workshop, "Managing Toxicity," and/or "Living Inside the Good, the Bad, and the Ugly." Coming out of damaging relationships and into life anew, it's been a learning experience. Experiences can be the best teacher, and that helps! As an educational leader, I'm a participant in (UPS) Employees' Health and Wellness Fairs; among other varied locations where there's a need for wellness lifestyles. I'm striving to stabilize those self-dimensions and proud to be a work-in-progress. No doubt, "life itself is a work in progress!"
Consider, the flower images (on my social sites) as a representation of how I've bloomed. After a decade of struggling and battling; conquering and overcoming, I celebrate those moments of facing demons and the journey it took to get where I am today. I'm stronger than ever – I've come full circle! Still, I've left behind millions of Americans who continue to live in that dark space. These are the voiceless; those captured in toxic relationships that don't speak out. And the many other relationships that must be unmasked to decide whether it's healthy or unhealthy.
When not reading or writing, I can be found mountain climbing, taking long walks in a park or alongside a beach, sitting at an entertainer's concert, supporting artists' at their event, traveling about and abroad, and even rolling up my sleeves to exert energy inside the volunteer arena. In my quest to reach out and give back, it's through my role in volunteering and being a participant in various walk-a-thons (battling against damaging relationships) that demonstrates my passion for giving.
A portion of the proceeds from my literary creations will go to help fund the fight against toxic relationships.
We're always bombarded by how great it is to pursue your passion, etc – but we've spoken with enough people to know that it's not always easy. Overall, would you say things have been easy for you?
Definitely not! That road I've traveled wasn't an easy pathway. There were many mountains to climb, bridges to cross, obstacles to break down, and challenges to overcome. The struggles endured were more dramatic than a Tyler Perry's melodrama series. Those scenes that played out were so real – the pain – the trauma – the demons of war – the poison of unforgiveness – and the loss of faith.
The major and greatest challenges mastered were 1) finding my way back from that dark world that I lived in for over a decade − into the light; 2) removing and defeating those demons; 3) struggling to make sense of those losses that cause to question my faith; and 4) making the transformation (regaining and restoring my faith − that spiritual connection with our Creator).
Sure, there were difficult times. Of them all, it was the poison of unforgiveness. Being stuck in the past and focusing on my own pain and suffering, I had to struggle to break from the bondage of forgiving self, before moving forward to forgiveness of others.
Another combat was those demons living and operating inside of me. It was a complete war zone to cast them out. After defeating those "demons of war," I came through that battlefield as a wounded warrior, a survivor; and with a renewing of the mind.
So let's switch gears a bit and go into the Nina Norstrom story. Tell us more about the business.
Mission: To Live Your Best Life
Goal:  Fostering Relationships
Overall, our company offers a "Virtual Wellness Experience."
As a renowned speaker, coach, and educator for nurturing the awareness of one's mind, body, and spirit, I've developed specialty Wellness Programs. In addition to my literary creations, these workshops titled 1) "Managing Toxicity" and 2) "Living inside the Good, the Bad, and the Ugly" give enlightenment to the beauty of relationships and brings awareness to unhealthy ones.
1) "Managing Toxicity"
The Core: Toxic relationships appear in an array of disguises. We can find these unhealthy relationships in the form of alcohol, battlefields, drugs, diseases, environments, religions, and even our own emotions.
Attendees will acquire one's knowledge in identifying toxicity and gaining coping skills to survive in life's unhealthy environment. Inside this workshop, we'll explore (our journeys) and spread the message as it relates to massaging the . . .
A) Health and wellness side of life while nurturing the mind/body with a wealth of information
B) Unmasking the faces of toxicity
C) Lifetime learning experiences, which offers discovery for new joys and other pastime opportunities while balancing physical, emotional, and mental activities
D) Open discussions on creating a healthy environment . . . life is about thinking healthy, being healthy, and living healthy.
2) Living inside the Good, the Bad, and the Ugly
The Core: Let's face it; we are living in turbulent days and times. Our society is broken! Daily, those relationships we've embraced are taken away from us through the mere interactions of unhealthy engagements.
This workshop supports the lifestyle of health and wellness. When we can breathe better, we can live better! Inside this workshop, we'll take an in-depth look at the makeup of relationships (the good and bad sides) while…
A) Understanding the toxic side
B) Embracing what it means to love "self"
C) Learning importance of self-care
D) Breaking down components of unhealthy relationships
E) Recognizing the beauty of healthy relationships. When it bolds down to it, we wind up seeing the new "you" inside the old.
If you're a company looking to offer its employees a new wave of wellness, these designed workshops may be something of benefit/interest. Consider it a unique way of bringing wellness and awareness to the workforce.
Show me the spirit of love, and I'll show you a better lifestyle!
Has luck played a meaningful role in your life and business?
What has happened to me has been "good karma"… that has come my way. But rather than call it luck, I prefer to say that I'm "blessed," if anything.
I've been given a second chance at life. I have a brand new mindset. I've come to realize one MUST want to change to make a change. The choices I've made in the past were not healthy ones. This time around, I'm making healthier choices. Just think, I had to go through all that (ugly) stuff to get to the good (stuff) … to do it right. And it's taken a whole lot of hard work to achieve that degree.
With my new life and business, I'm on a speaking platform (sharing and caring) about others; and their lifestyle choices. As mentioned, I've always tried to be honest and straightforward. So there wouldn't be any misconceptions about the dangers of toxicity. I'm (coaching and mentoring) inside those prison walls too many people who've engaged in acts of toxicity. And that alone is a literary success story, and a goal I've sought to achieve once my work was published.
With drama comes toxicity, so I tend to steer far away from the drama scenes and the negativity they bring. I'm blessed that I now live a drama-free lifestyle. Most importantly, I've regained my faith and belief in our Creator, which helped tremendously.
I'm extremely grateful and blessed to have been picked up by the publishing company Writelife. Our publisher (Terri Leidich) does a fantastic job in assisting us (authors) with every aspect of our literary tasks. Of course, I'd love to build up (grow) my author's street team, domestically and internationally. It is slightly weak and would add value! As we know, it's all about creating buzz for the book(s).
My literary creation ("Not a Blueprint") has been given recognition with:
1) Bookvanna.com; 2016 awarded Finalist Self-Help Category
2) InD'tale Magazine; 2018 (audible version) received the "Crowned Heart of Excellence Award"; plus honored with a YouTube video https://youtu.be/KgC97J0Eo8A?t=39
3) InD'tale Magazine; 2019 RONE nominee for RONE Awards; Audiobook: Category−General; voting scheduled to begin April 29th to May 5th
4) Overall, there have been great reviews from the readers.
The VDO Books' Upcoming Project: Project Creation by Crane Hanna
The storybook "Not a Blueprint" will be showcased as a VDO Book Trailer, in an upcoming launch.
One may ask, "What is a VDO Book?" Well, it's a unique concept that allows viewers to see the words come to life, and gives its audience a more vivid impression of the story . . . along with its characters. Inside this platform, the scenes will be played by professionals. It's something great, new, and exciting that brings flair to the literary circle.
In those scenes, it won't define who I am today. It'll simply mean I've been somewhere! The flyer depicts a sample of what one can expect. Journeys can be an amazing thing; especially, when making it through and looking back – and that's good stuff. Okay, luck!
Contact Info:
Getting in touch: VoyageATL is built on recommendations from the community; it's how we uncover hidden gems, so if you know someone who deserves recognition please let us know here.