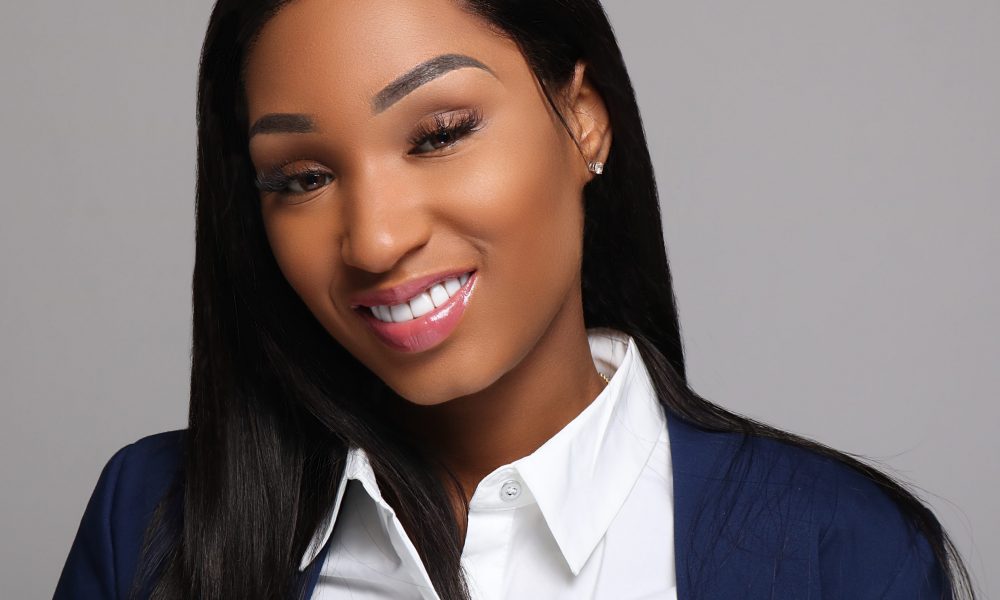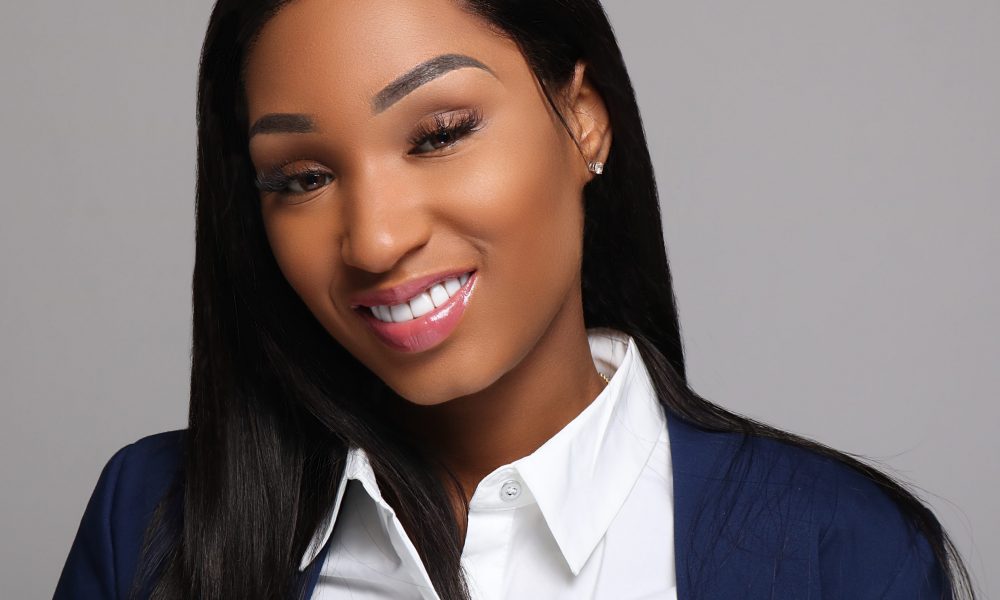 Today we'd like to introduce you to Suzette Samuel.
Suzette, can you briefly walk us through your story – how you started and how you got to where you are today.
I have two companies. A & N Realty is my real estate company, and A & N Solutions is my credit company. I started fixing credit after an encounter I had with my daughters in 2018. I was renting a house in Decatur GA, and the seller informed me that he was selling his house, and I had 90 days to move, which was also when my lease was up. I hopped around in Atlanta, breaking a few leases because Of me not being comfortable in that area. Therefore, it was on my credit, and with that, I would not be able to get approval for a rental anywhere else.
I paid two different people to fix my credit, and I was told that these accounts would be off my credit in 30 days. Two weeks before I had to move, there was no change to my credit. I met someone who put my new place in their name. I took to social media to discuss my frustration, and it was then I told myself that I would learn how to fix my own credit.
I started the process of fixing my credit, recording every step, every progress. After a year, I was able to get myself from 583 to 753. The results were amazing. People started hitting me up and asking if I can do their credit. I joined forces with two other people, and we formed a credit company together. In 2020, after taking some losses in 2019 due to the incompetence of one of my business partners, I decided that I was no longer going to work with anyone, and this will be a process that I start doing on my own. I formed A & N solutions and started rebranding myself as a credit specialist, using testimonies from past clients to open doors for new clients.
When I moved to Atlanta in 2016, I was in the club scene as a bartender. That had it's up and downs. The money was good, and being new to the city allowed me to meet a lot of people and get my name out there. However, it sucked me into a lifestyle that I was not ready for mentally. To sum things up, I wanted more. Back home in New York, I was doing case management after I obtained my degree in psychology. When I moved to Atlanta, after a few interviews, I knew the income for that was. It enough for my daughters and me, so I remained in the club scene, enjoying and soaking up the fast cash. Summer months were slow, and I just wanted more. I started thinking like if something happens to me today, God forbid I get sick hurt my leg anything I will be home and will not be able to make money. I was also going through a lot of drama in the club with Jealous women. Suddenly the club scene because less attractive to me. One day as I was working behind the bar, a very powerful lady walked in. She had this strong demeanor about her. Her presence demanded your attention when she walked into the room, in this situation, the club. One look at her, and you will think, "wow I wonder what her occupation is, "she stood by my bar for a few mins and watched me interact with my clients. She then asked me if I ever considered doing Real Estate. I told her no she told me to look into it. As a city girl from New York, I knew what real estate was, but I did not know two much in detail about it. That sparked my interest in Real Estate. I wanted to know more, so I began researching.
Months later, I was at a video shoot getting my makeup done, and guess what? That same lady was there. We must have spoken for hours about life, real estate, goals etc.! She told me a school to look up and told me to get my license so that I can come work for her. She was a broker.
It was no coincidence that I bumped into this lady again. That was nothing but God. I prayed daily for a way out of my current lifestyle. I took her information, looked up the school, and registered. A year and a half later, I obtained my real estate license and became a licensed realtor in GA, thus forming my company A&N Realty, which stands for my daughter's initials. I knew I was going to bring more to the game as a realtor because I can fix credit and then get them a pre-approval for a home. I was entering the life that I prayed for.
Has it been a smooth road?
There was nothing smooth about this transition. My faith was tested on plenty of occasions. Even though I was given the blueprint on what it was that I was supposed to be doing, I attended the 6-8 week course and passed the class and school portion. It was now time to take the state test, which I was not able to sit for right away due to my having a misdemeanor on my background. I had to go back to my city and get every disposition from all my arrests and ship that to the commission and wait on them to give me an answer as to whether I can sit for the state exam and obtain my license. It took me six to seven weeks after the completion of my course to get a response. After week five I gave up and thought to myself "I might have to figure out another plan"
A week and a half after that, after mentally throwing in the towel, I was sent an email that I can sit for the sitting rest, but I had to sign documentation on staying out of trouble.
I sat for the state test a few weeks after and failed by 41 points. By all means, I knew that I was not going to do well because so much time had passed since I sat in class, and even though I studied, the material was not fresh in my mind. I prayed and prayed for help with understanding the material. That state test was something different. I failed a total of three times. First by 41 then by six then by eight or nine. After the third time testing, I knew I had to sit for class again because my scores were not increasing but decreasing. I couldn't understand why God wasn't answering my prayers because I was willing to leave this toxic lifestyle alone, yet I was not succeeding at the chance to do so. I was angry, confused, and frustrated. My kids were also suffering because I wasn't spending much time with them because all my free time went to me, locking myself in my room studying. During the summer months, we barely went out, I was stressed and cranky and overall just snappy and not happy. I decided that I had to take a leap of faith, and I decided to quit the clubs. My 100% focus was not there because I had to work the clubs from 9 pm sometimes 10 to 4 am, with a wake-up time of 5 am. I was barely sleeping. I had a few hustles. I was juggling on the side, and I needed more free time. It was then. August 2018 that I quit the clubs and became an online entertainer. I was making triple the money without having to leave my house, which resulted in more time I had to shift my focus and just focus on studying. After I took the class over in January 2019, I retested in May and finally obtained my real estate license. It was a long stressful journey. I developed anxiety, depression, was drinking 3-4 cups of coffee a day and the list goes on.
So let's switch gears a bit and go into the A & N Realty and A & N Solutions story.
My life has been dedicated to helping others. As an orphan from the system, I wanted to help others like myself, and that's what I did. My transition to the credit and real estate industry is no different. I take pride in providing life-changing services and being apart of the process of changing people's lives.
A&N Realty, which are the initials of both my daughters, was built on faith, dedication, and hard work. I provide real estate services for IndividuAls looking forward buy sell or invest in real estate. A & N solutions also the initials of my daughters is my credit company, where I specialize in the removal of negative items on a person's credit report. Once the process helps the other. You need credit to buy or invest in real estate. What sets me apart is that I am a one-stop-shop and I am known from bringing people out the slums credit score-wise and introducing them luxury; ie, a good credit score where they have more purchasing power whether it is with real estate or approvals for loans and credit cards.
How do you think the industry will change over the next decade?
The credit industry is always going to elevate because this is something essential that is needed to live and advance to the next level of life. A lot of individuals are in debt, and as people are getting more educated on how to get, maintain, and leverage your credit; people will always need credit repair services.
In the next five to ten years, there will be a shift in real estate in Georgia. The cost of living is increasing. Therefore the rates of the homes for sale are increasing as well. With programs allowing more flexibility for pre-approvals, such as bank statements, instead of requiring tax returns, the number of home owners will be on the rise. Eventually, there will be a shift from the market being a seller's market to the market being in favor of the buyers. There will also be a shift in investor-owned properties.
Contact Info:
Website: A-N.VIP
Email: suzette@a-n.vip
Instagram: @Suzette_TheRealtor
Image Credit:
IG @azustudios
Suggest a story: VoyageATL is built on recommendations from the community; it's how we uncover hidden gems, so if you or someone you know deserves recognition please let us know here.