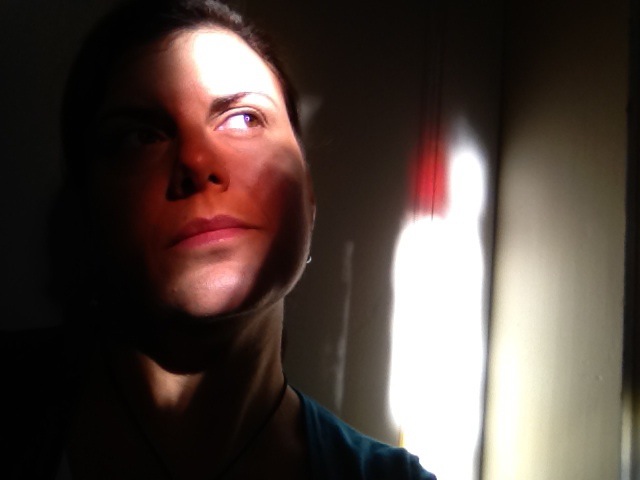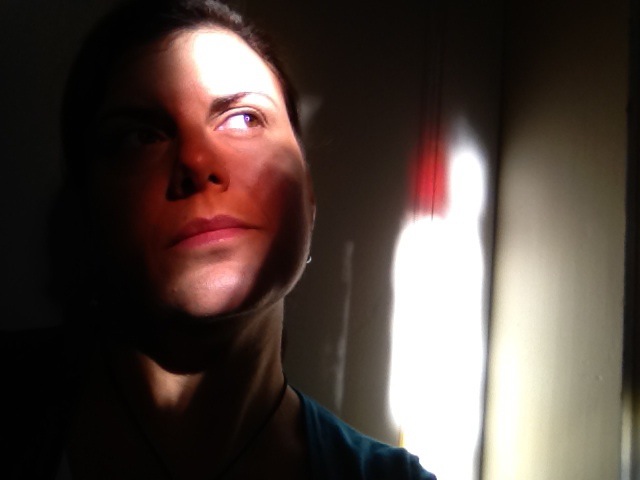 Today we'd like to introduce you to Tamara Rafkin.
Every artist has a unique story. Can you briefly walk us through yours?
I've been involved in one art form or another for as long as I can remember, my father was a musician and my household was very supportive of creativity in all its forms. I remember my first art lessons at the Gibbs in Charleston SC when I was in elementary school and the beginnings of finding a way to channel my need to create. That continued on as I got older, mainly with drawing and painting until I arrived at the Atlanta College of Art in the late 80's where I discovered my voice in photography.
The Atlanta College of Art was such an exciting place at that time, both because of the amazing professors there, as well as a solid group of other students – all of us exploring, experiencing, challenging things while Atlanta itself was doing the same thing. The late 80's and 90's in Atlanta was a great time to be there and it definitely influenced my life and work – it's where I had my first solo show and developed my fine art practice, was involved in the music scene as a photographer that started my commercial career and in the mid to late 90's founded an arts non-profit (The Atlanta Cultural Organization) that expanded my skills into the arts management world. It is a time in my life that is the foundation for a lot of who and what I am now and I'm extremely thankful for it.
I did a bit of soul searching in Northern California after Atlanta, then to NYC in time for the turn of the millennium. After a year or so as I was just getting settled is when 9/11 happened – I'm not sure if it was in response to that period or entering my 30's as an artist, but my work started to really get focused and more and more my life was becoming mainly about my fine art work.
I was in NYC for a while (6 years) when I followed my heart to Belgium for a romantic partner and that changed my life in so many ways. I dove into my work as a way of navigating being an outsider in a new culture which gave me solace and allowed me to examine my surroundings as a newcomer to a foreign place. That place after a while became part of me, and I carry with me so many wonderful experiences and lessons, least of all another art form. I took the time in Belgium to learn ceramics, which I had always wanted to do, I followed a six-year course and now I create both in my traditional 2d form also in a 3d form which challenges and inspires me.
Life always has twists and turns, so in the Summer of 2015 I found myself once again after a ten-year absence back in the US and in NYC. The past three years have been challenging, but due to a sort of reverse emigration it has given me totally new eyes to look at my own culture and I feel that perspective is just now starting to form into new artwork.
Please tell us about your art.
I am primarily a photographer – but a lot of the time I describe myself as a painter that just happens to work with a camera. I've never been a hugely technical photographer – what matters to me is if the image translates the mood of where and what I'm feeling while I'm photographing it. I also tend to work in series – I've always been fascinated by cultural anthropology and that interest plays out in my bodies of work. I like exploring the themes of how spaces and environments are shaped by the emotions/beliefs of its inhabitants – cityscapes, residential areas, even public gardens as cultural metaphors.
The majority of my photography has been analog based (that being old school film and paper). I work in color and tend to make medium or large images which I print myself. The darkroom work is important to me – playing with the color of the images in the meditative space of the darkroom is a part of the work for me. I have recently started doing more of my fine art photography digitally but that is definitely a response to the amazing fine art papers now available to print with – beautiful Japanese papers and watercolor papers which appeal to that buried painter in my psyche and give something to the work itself – the paper adding to the feeling of it.
The subject of my photography for over 15 years now is people – even though there isn't a person in them. The places we make, the spaces we fill, the environment we interact with and how it is an extension of who we are, our values, fears, dreams, worries, history and such. I hope my images give people a way of looking at spaces and feeling things they haven't considered or recognized. A way of being outside of being inside of it all.
My secondary medium is ceramic work – which mostly is an exploration of form inspired by organic structures. I'm in love with the surfaces and nature of working in ceramics – it definitely plays off my photographic background in my attention to color and light play on the surfaces. Relative to my artistic career, it's a new addition to my work but I'm very excited about it and I'm looking forward to where it takes me.
Do you have any advice for other artists? Any lessons you wished you learned earlier?
Beyond allowing yourself to create without censorship/self-editing during the process (which is highly important), there are the non-glamorous bits of being an artist. Learn about managing your studio efficiently, keeping good records and protecting your work so that it just makes it easier in the long run to deal with all the business aspects of being an artist. It's not the sexy part of being an artist – but if you take care of those things in the beginning it will allow you so much more time just to do the fun part – the creating.
I think the biggest lesson I might have liked to of learned early is that it's okay just to focus on the type of work that fills my soul, I was too busy trying to prove that I could do it all and I'm still coming to terms with the fact there are only so many hours in the day!
How or where can people see your work? How can people support your work?
My work is easy to find on my website, I'm on Instagram which I use as a sort of digital sketchbook and I can be found on Facebook via my artist's page.
I announce any events and exhibitions I'm doing via social media. As well as, they can sign-up for my email mailing list on my website.
If someone is interested in exhibiting or purchasing my work, they can always contact me for information about it via my website or any of the messaging routes on my social media presence.
Contact Info:
Image Credit:
Portrait of Tamara with ceramic work by Gina van Hoof. All other images (c) Tamara Rafkin.
Getting in touch: VoyageATL is built on recommendations from the community; it's how we uncover hidden gems, so if you know someone who deserves recognition please let us know here.