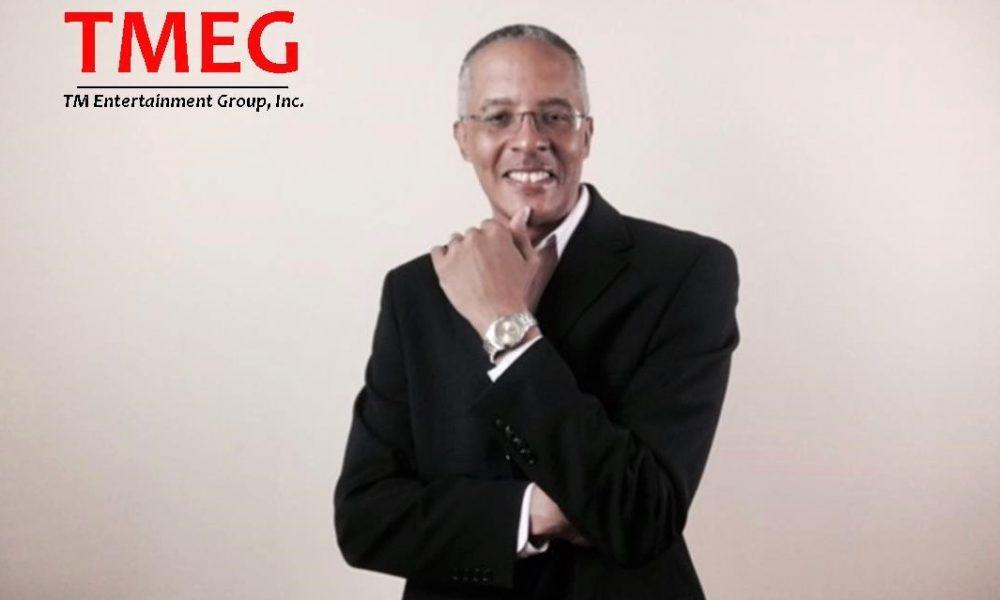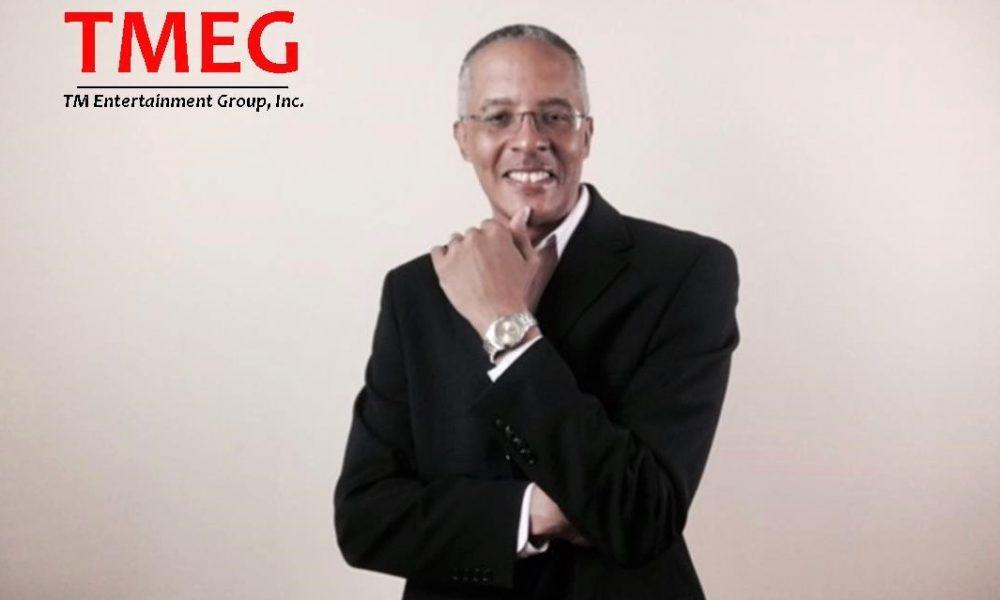 Today we'd like to introduce you to Theodore "Teddy" Lewis, Jr.
Theodore, please share your story with us. How did you get to where you are today?
I'm from Nashville, TN. My career path was influenced greatly by my parents. My Mom came to Nashville in the late 50's as a singer and had a demo deal with RCA Records before meeting my Dad who was a real estate entrepreneur and also a musician in high school, college and the military. My Mom chose starting a family over pursuing her dream of becoming a recording artist.
Following in my Dad's footsteps I started playing the alto saxophone in elementary school and continued through college. I graduated from Tennessee State University with a degree in Speech Communication and Theatre with an emphasis in Radio & TV Production. I was a proud member of the world-renowned Tennessee State University Marching Aristocrat of Bands. I studied public speaking and loved speaking in front of an audience. During my senior year I interned with WKRN-TV, Nashville's ABC affiliate television channel. I worked in the newsroom at the assignment desk and got a great understanding of how news is produced. After college, my plan was to be in front of the camera in either broadcast news or as an actor. The summer after graduation I was cast as an extra in ABC's "Roots, The Gift" A Christmas story derived from Alex Haley's "Roots." It was a non-speaking role but my drama training was put to the test having to physically act as a slave in the winter while filming in June in the hot south. I had a few scenes with Lou Gossett, Jr. and he helped prep me for scenes and showed extreme patience with each take. It was a great experience. I was on set for 12 hours a day for about 4 days and was shocked at how long production shoots lasted. I developed great respect for actors and production crews.
After auditioning for other acting jobs and failed attempts to land a job in broadcasting, I decided to pursue a behind the scenes entertainment career and go back to school. I was 24 years of age and was determined to be a success. My choice was law school. I applied to only 2 schools and was accepted to The University of Tennessee College of Law. My plan was to practice entertainment law. But my plan quickly came to an end. I only lasted 1 year in law school and it was the longest year of my life. Going into my second semester I was placed on probation due to grades. I suffered anxiety and panic attacks. By the end of second semester my grades continued to suffer and my petition for re-admittance for my second year was denied. I came back to Nashville completely shattered, confused and uncertain about my future. This was my first major failure in life. One I will never forget.
Once back in Nashville I worked with my Dad's real estate company but my heart was in entertainment. I connected with my college friend and band mate, Carolyn Miller, she had started a booking and talent agency called Soft Touch Productions. I managed groups and promoted shows. In 1991, The Nashville Business Journal did a cover story on us as an up and coming urban music company on Music Row in Nashville. It was at this point I managed my first artist, an R&B band called, Savoir Faire. This was the point I discovered my passion for entertainment was better served working in entertainment management.
In the early 90's I got married to my college sweetheart who was also a musician and a TSU Aristocrat. We moved to Atlanta and I received a degree in Music Entertainment Management from The Art Institute of Atlanta. At the time I had been following L.A. Reid and Kenny "Baby Face" Edmonds as they launched LaFace Records in Atlanta and that's where I wanted to be. While at the Art Institute I landed an internship with Rowdy/Arista Records, owned by producer Dallas Austin. After Rowdy, I landed an internship with Savvy/MCA Records, owned by recording artist Perri "Pebbles" Reid. The internship turned into a full-time position. I was Executive Assistant/Office Manager and reported to the VP/General Manager, Albert "Mac" McKissack. While at Savvy, I worked with Pebbles' other companies, Pebbitone, Inc. (production) Pebbitone Music (music publishing) and PT Entertainment (management). I also administered and oversaw the beginning details of Pebbles' third album "Straight from My Heart." While at Savvy I had the honor of working on recording projects with such talents as Terry Lewis, Jimmy Jam, LA Reid, Alex Richbourg, Tony Rich, Mario Winans, Organized Noize, Lauren Barnett, Hip Hop artists Drip Drop and Parental Advisory (P.A.) and A&M Artist 4.0.
After Savvy, I landed business office positions with CBS Radio, WZGC-FM and Radio One, Hot 97.5 & Majic 107.5. Both of these positions further deepened my business management skills. After Radio One, I took a position with People TV, Atlanta's public access cable channel and served as CFO/Deputy General Manager. People TV was a non-profit public access center that trained community producers on how to produce their own TV shows. It was a good fit for me because my passion was to help and educate others on how to succeed in entertainment media and life in general. For me it was the best of both worlds. It was around this time I decided it was time to start my own entertainment company after years of having a front row seat watching many artists struggle to maintain longevity in the entertainment business. In 2002, I launched TM Entertainment Group, Inc., (TMEG) along with my wife Michelle.
We're always bombarded by how great it is to pursue your passion, etc – but we've spoken with enough people to know that it's not always easy. Overall, would you say things have been easy for you?
Of course there have been many obstacles and challenges with running an entertainment company. My energies have mostly been focused on up and coming artists so there isn't a huge revenue stream to be made so TMEG has been a part-time endeavor. What's most challenging is educating artists on the business of entertainment. I've always believed in these 2 mottos (1) "The Entertainment Business is 99% Business and 1% Entertainment" and (2) "All that Glitters is not Gold." I've found it challenging trying to get an artist that wants it ALL to understand he/she has to wear 2 hats at all times. One hat is that of a CEO and the other hat is creative. Most times an artist doesn't want to wear the CEO hat because they are focused on the creative side. But I understand when an artist is in their creative space it is best to give them space to be creative. I've learned how to juggle business and creative discussions to better help an artist stay focused. The reality is an artist is in the business of being creative so if that doesn't happen then the artist can't earn a living for themselves and my business is impacted as well. It is a constant roller coaster ride and the relationship with each artist is delicate. Another challenge today is adapting to the change in technology which has greatly impacted how media is produced and disseminated. Also, social media is now the marketing mouth piece for any and all things in entertainment media. So understanding how to utilize social media is a must. When I was in college editing tape and film was done by actually splicing now my kids can edit videos on their iPhones. It's a new day.
We'd love to hear more about your business.
TMEG provides business management and consulting services to a diverse group of clients including bands and recording artists; actors/directors in the television and film industry; record labels; publishing companies and entertainment media companies. We also consult and provide business management services for non-profit organizations. I'm most proud of being hired by the Southwestern Athletic Conference (SWAC) back in 2007 to provide entertainment for their basketball championship tournament. It put me in a position to reach back to artists I've worked with and known for years including one of the DJ's from my radio days and actually provide them a platform to display their artistry while getting paid. The event was in Birmingham, AL and it was big deal for me because we had 2 babies at home. I was still able to pull it off without a hitch while still juggling raising 2 babies at home and maintain my day job at People TV. I'm really proud of that. It was a great success. My ability to connect with artists at both a professional and personal level is a great trait and another thing I'm proud of and I feel sets me apart from the rest of the pack. When I go in for a client . . . I go ALL in! All my energy is in the interest of best serving them and if I fail at any part of my job it bruises me deeply. I take what I do very seriously. For me every experience is a learning experience.
What were you like growing up?
Growing up was interesting for me but I have great memories. I was always around music. My Mom was always listening to Roberta Flack, Gladys Knight, Nancy Wilson, Aretha Franklin, The Temptations and my favorite group of all times – Earth, Wind & Fire. I loved comedy and admired some of the greats like Richard Pryor, Tim Conway, Steve Martin, Eddie Murphy and Red Foxx. I remember staying up watching David Letterman each night and paying attention to his comedic timing. I was somewhat of a quirky kid and I used my sense of humor to stay out of trouble and to help me through those awkward moments in school. At one point, I thought that was my calling but I never acted on it. I still consider myself a closet comedian to this day. As a kid, I was always compassionate and concerned about others. I always wanted to be in a position to help people live to their fullest potential.
Contact Info:

Image Credit:
TM Entertainment Group, Inc.
Donna Permell
StevesImage.com
Kevin Robinson
JamesCarverOnline.com
USA Network
Getting in touch: VoyageATL is built on recommendations from the community; it's how we uncover hidden gems, so if you know someone who deserves recognition please let us know here.