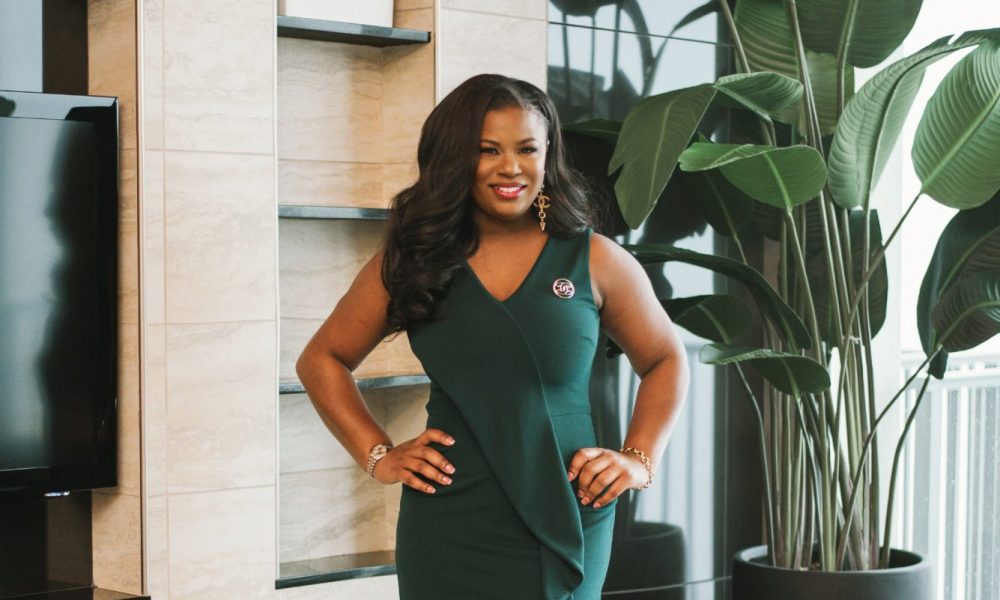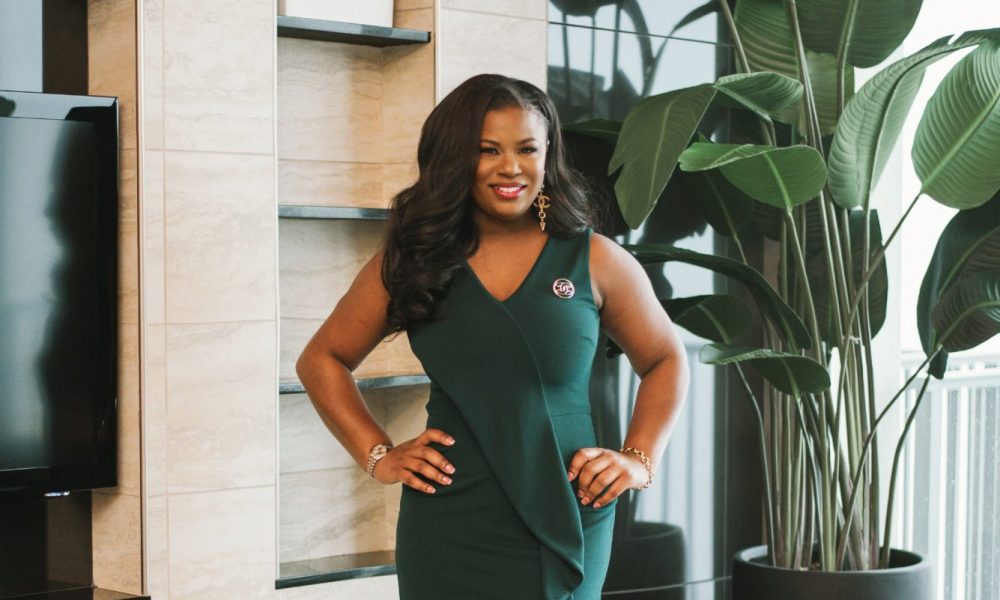 Today we'd like to introduce you to LaToya Evans.
LaToya, let's start with your story. We'd love to hear how you got started and how the journey has been so far.
I began my career as a journalist, working as a freelance writer while I was still in undergrad at the University of North Carolina at Chapel Hill. What started as summer internships in New York City became writing and reporting contracts when I would go back to school in the fall, and by graduation, I had worked as a freelance journalist for publications including Glamour, People, Woman's World, Girls' Life, Vibe/VibeVixen, Upscale and Seventeen and many others. I was also a traditional college student who was very involved on campus – in community service, Greek life and activism – but I still found a way to run my first business at 19 and graduate on time.
But when I did graduate, it was also the beginning of the recession in 2008. I was very fortunate to have a number of offers to work for both magazines and PR firms, but an offer from IBM in their communications department got my attention. I'd not known much about the other side of journalism outside of being a writer and reporter, but I definitely thought that it would be a great opportunity, and it was a career that also looked really exciting. I took the role at IBM, moved to New York permanently and began writing for a number of their executives including the inventor of the IBM personal computer and the inventor of LASIK technology before moving into a global media relations/PR role supporting the chief technology officer and the head of the cloud computing business as a company spokesperson. While I was there working full time, I also earned my master's degree in communications with a focus on crisis communications in a part-time program at Marist College. It was my thought that since so many people were unable to get jobs right out of undergrad because of the recession, I'd better get more education just like they were doing to bid time. I figured in the long run, it would make me more competitive.
From IBM, other roles followed including holding media and communications positions at Philips before moving to Arkansas to work at Walmart's corporate offices in media relations and a national spokesperson for the company. Following, I relocated back to my home state of North Carolina, and before joining Bank of America's communications team and eventually overseeing proactive and reactive PR across the east coast for the company, I began working on political campaigns for communications, media and brand consulting. I still continued my corporate career and went on to Compass Group as vice president of communications for the U.S. corporate dining group reporting to the CEO and Cisco Systems as head of communications for North and South America. I officially started my consultancy business in 2017, which came out of a need as more friends and others in my network wanted my expertise and help. What started as people in my network saying 'I want to get my company on the news' quickly grew into 'I'm running for office, and I need a speechwriter' or 'my business is in a crisis, and I don't know how to get out of it.'
From there, the phone continued to ring. Since branching out, the work grew, and I've since had the opportunity to work with everyone from historic politicians including mayors of some of America's largest cities such as Charlotte's Mayor Vi Lyles to presidential candidates including Andrew Yang and Michael Bloomberg. I also have worked with a substantial number of professional athletes from the NFL to the PGA; artist Whitney Austin and c-suite executives for energy and financial companies; national nonprofits such as Donate Life; popular franchise restaurants; insurance company Allstate; and skincare and haircare lines. And that's just an overview because there have been many more in between.
It's a blessing to have literally touched every industry and some of the world's most notable people by doing what I love. Some days, I really can't believe it at all.
Great, so let's dig a little deeper into the story – has it been an easy path overall and if not, what were the challenges you've had to overcome?
I don't believe anything is a smooth road! I believe one of the things that I struggle with the most is the external perception of what PR really is, especially the way it's shown on social media.
I work extremely hard – often 20 hour days – but when I show up or post a picture on my Instagram or LinkedIn – I may not look like I've worked a 20-hour day because I'm at an event in an evening gown, where I may or may not have hosted media all night.
But, a lot of the real work for me is done at 5 a.m. and 11 p.m., alone with my computer, writing speeches and pitching media. On the flip side, the job is also being out and about at events with clients and potential clients, social gatherings and conferences. It's being in a lot of rooms that people would view as a privilege, but for me, it's a day in the life. Social media shows a highlight reel when many don't understand how hard PR is behind the scenes or how much work, training and education goes into it.
There are also many people who don't have any kind of formal training or experience in public relations or media but have started doing PR because it's trendy right now. That's a risk to the industry for so many reasons. Not only do those persons not know how to best represent the client in even some easy situations, they almost certainly can't deal with a crisis effectively, and it can damage a person's brand without them even realizing it until much, much later. Also, if a person has a negative experience with an inexperienced practitioner, they may be less likely to hire an experienced one, especially since a more experienced one would likely cost even more. I believe that's a major issue for the PR industry in general as social media in particular allows people to be whatever they desire to be, whether they have the training and knowledge or not. But PR is an industry full of both written and unwritten rules, standards, certifications and know-how that you can't learn from Instagram or sometimes even in a classroom.
Tell us about your business – what should we know?
As a strategic communications executive and publicist, I specialize in everything public relations. This ranges from the traditional media like getting clients press locally, nationally and even sometimes internationally and being a speechwriter to creating influencer programs to make brands popular on social media and with celebrities. I've done entertainment PR with major musicians and movie studios as well as served as a spokesperson on financial services and technology in major publications such as the Wall Street Journal.
With that being said, what sets me apart from others is simply the experience.
I've done many types of PR, for many different types of people and organizations. Particularly specializing in crisis, there's nothing I've not seen in my business and there's nothing I've not touched. Additionally, I believe in the best practices of my profession, and I do things the right way.
I've also never, ever seen anyone outwork me. I believe it's impossible (laughing!).
What's the most important piece of advice you could give to a young woman just starting her career?
For young women who are starting their journey in public relations or anything else, I believe that my biggest advice is 'don't let the world rush you.' One of my favorite verses in the Bible says there is a season for everything under the sun. Sometimes the only way to move forward in life is to actually go through whatever obstacle is in your way – not go AROUND it. That's what makes the journey rich and worthwhile. It's what makes people want to hear your story. It's also what you'll celebrate on the other side once you reach success.
My other advice is to learn. Many people who are new in their career focus on not liking their day job so much that they fail to use it as a learning opportunity to do other things. Corporations especially offer so many different departments and professional opportunities, and you can do a stretch assignment or go to networking events and seminars to expose you to other areas outside of your role. I always tell women before they leave that first job, get every experience you can. If it's an international company, ask for an international assignment or project. If more senior people in your department deem a task too small to work on and want to outsource it, offer to do it so they don't spend the money on vendors. You'll prove your value as well as willingness to learn and advance. But there's one key thing here – you must do the role you're in right now well before you can show you're capable of doing more. Don't blow it off, but use it as a stepping stone. In almost every job I've ever had, I left the position doing much more than I was ever hired to do, and I gained valuable experience because of it.
Contact Info:
Website: latoyasevans.com
Email: latoya@latoyasevans.com
Instagram: @latoyasevans @latoyaevanspr
Suggest a story: VoyageATL is built on recommendations from the community; it's how we uncover hidden gems, so if you or someone you know deserves recognition please let us know here.