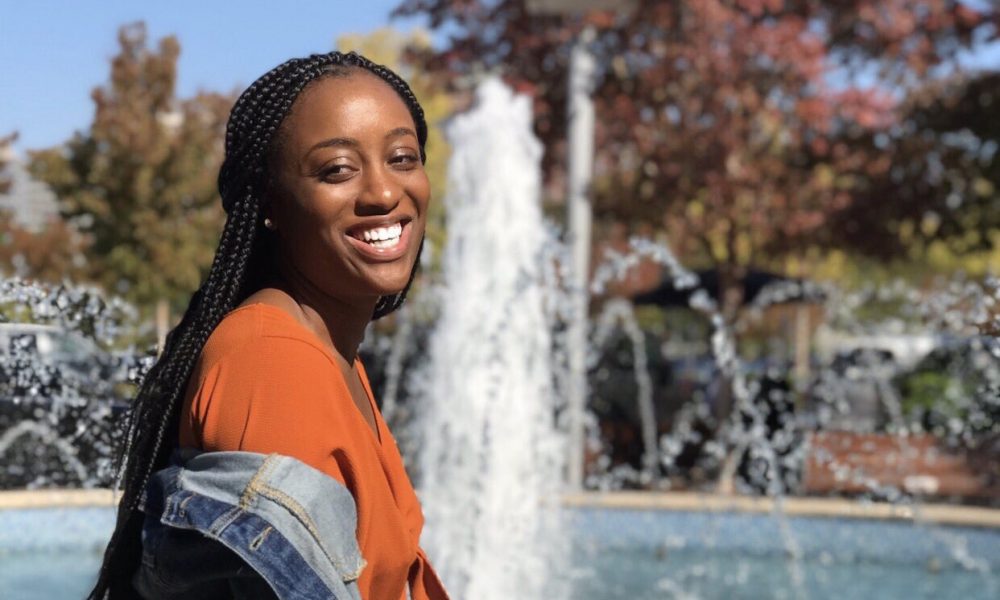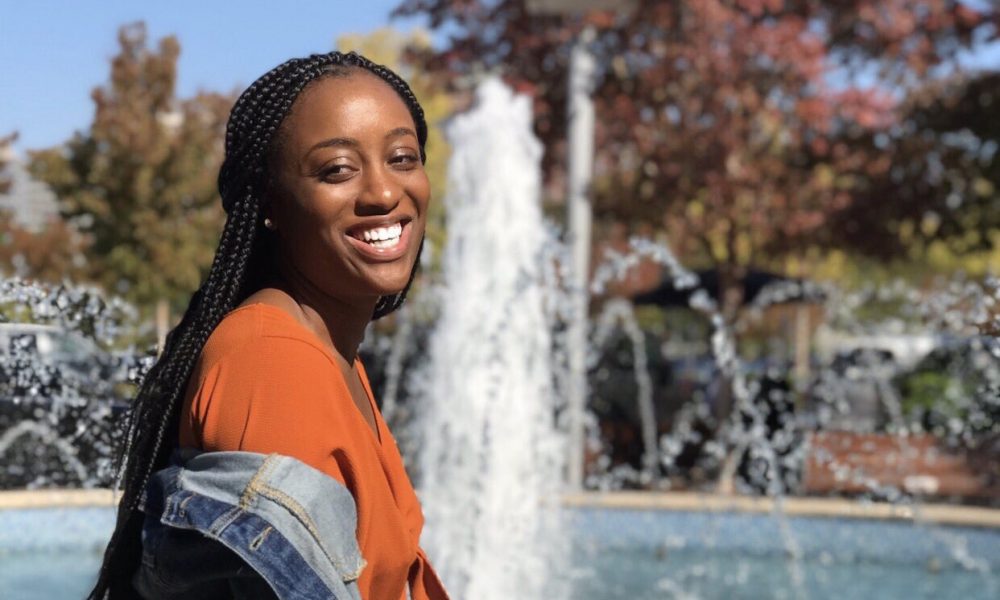 Today we'd like to introduce you to Venkayla Haynes.
Venkayla, please share your story with us. How did you get to where you are today?
My success stems from an experience I didn't ask for, an experience that I would never wish on anyone. I truly believe that a lot of moments and a lot of passions stem from ones pain and compassion – and for me that was sexual violence. At a young age, I was sexually abused for five years, by someone I had a great amount of trust in. Soon after, I experienced rape in my freshman year of college at Spelman, both experiences completely changed my world around. It's hard knowing that someone you put so much trust in takes something away from you that you can honestly never get back. I dealt with suicidal thoughts, PTSD, depression, anger issues, and anxiety – things that I am still healing from. I decided to not let my past experiences with dealing with trauma lead me to a future that was negative. Healing and becoming an advocate for others is something I wanted to do, I just couldn't be silent anymore.
Currently, I'm an organizer, a member of the Campus Advisory Board for It's On Us an organization launched by President Barack Obama and Vice President Joe Biden to fight against sexual assault on college campuses, assists Communications at Know Your IX, an ambassador for NOMORE and The United State Of Women, and a member for the Biden Foundation Advisory Council to End Violence Against Women. My work around sexual violence began in November 2015 by serving on It's On Us' inaugural Student Advisory Committee. In November of 2015, I helped facilitate a program which brought Vice President Joe Biden to the Atlanta University Center to talk to students and faculty about issues surrounding sexual assault and how to get involved through education and organizing. That was honestly the start for me, being attached to the ItsOnUs campaign definitely opened the door for many opportunities that I will always be grateful for.
Soon after this initial event, I started educating Atlanta college communities by informing students of their Title IX rights, having events on consent, helping other college students host events at different institutions, working directly with school administration, protesting against bills such as HB51, public speaking, and directly working with survivors. Determined to get my community engaged with ending gender-based violence, I've partnered with the Mayor of Atlanta, Kasim Reed at the time and his sexual assault campaign Take A Stand to launch Atlanta as an official It's On Us City, and coordinated an engagement fair in City Hall to educate city council and the Atlanta community on sexual violence and prevention. Immediately following this event I sat down with members of city council, Atlanta police department, Atlanta public schools, members from the White House and other organizers to discuss better education and resources for students around Title IX policies and procedures.
Throughout my work, I've worked with survivors at many different colleges across the United States. In addition to working with survivors, I've also visited high schools in Atlanta, such as Benjamin E. Mays, to talk to different classes consisting of seniors and juniors about gender-based violence and its impact in K-12 schools and on college campuses. Within a few years, I've organized against a bill known as HB51 which was a mandatory reporting bill for survivors of sexual violence. As the appointed HBCU lead for HB51 I made sure the voice of Black women, survivors of the LGBTQ+ community, and those with disabilities were centered and not left out the conversation. I had the opportunity to work with other students on other college campuses in the state of Georgia, meeting with Senators and Representatives, testifying at committee hearings, and also protesting. We were able to defeat HB51 twice. I've been a featured panelist, speaker, and keynote speaker at different venues throughout the United States as it relates to gender-based violence – such as Spelman College, Morehouse College, Clark Atlanta University, Emory University, American University, Harvard Graduate School of Education, and more.
To advance my work and raise more awareness, I've collaborated on projects with national organizations such as No More, ItsOnUs, KnowYourIX, and End Rape On Campus. I've also had the opportunity to meet with the Trump Administration, Senator Gillibrand's office, Maxine Waters office, and the House Bipartisan Taskforce to End Sexual Violence to discuss Title IX and how we can better assist HBCUs. Giving back is also very important to me so I raise money for my local rape crisis center to purchase resources and materials they need since they are underfunded and also working with victim assistant organizations in my area to help promote the services they give for those who are in need. My activism lead me to be invited to the White House, receiving an invitation to attend the United State of Women Summit as a Nominated Change-maker, letters from Vice President Joe Biden, Michelle Obama, and President Obama – along with many other awards. I'm the recipient of several activism awards, including the Women On Deck award that recognizes young women who strive for excellence; the Cal-EZ Unbreakable Award; Top 15 Inspiring Young Women of 2017 for Prowl Magazine in Zimbabwe; 2017 Georgia 40 Under 40; and the 2017 Walmart Community Playmaker Award where I was honored by the Atlanta Hawks and Walmart at an NBA game for my activism.
Great, so let's dig a little deeper into the story – has it been an easy path overall and if not, what were the challenges you've had to overcome?
It honestly has never been a smooth road for me. Opening up to my family has been extremely hard because I know that they are very protective of me but I was also scared about what their reaction might be. I also think that me battling with my anxiety and depression is a huge struggle for me and it still is. There are times when I have to speak or help others and I'm always thinking the worst thing, it is so hard for me to stay positive at times. Some days, I'm in the best mood and other days, I'm in a deep dark hole that is very hard to get out of. I always think I'm being judged or something will ruin the moment.
Something I've also had difficulty coming to terms with is accepting that many friendships don't last forever. I lost a lot of friends when I started my work and throughout due to jealousy, folks being unable to handle it, or relationships just die out. You know I've found myself holding a lot of things in, I just feel like I don't have this set person that I can go to in order to talk about anything with. I keep a lot of my emotions bottled up inside, it's just hard for me to trust anyone and fully open up to them. Another issue is definitely dealing with organizations that are anti-Black or organizations that don't want to work with me because I'm too young in their eyes. It's definitely a struggle when you're passionate about this work and you go into certain spaces thinking that everyone is open to working together because you all have the same goal of eradicating sexual violence and it's certainly not that way at all. There is an issue of white supremacy in the anti-violence movement and a lot of folks just want to push their own narrative. In addition to all of these things, also dealing with my own trauma while helping others is definitely a struggle. At times, I get re-traumatized because certain stories remind me of my own assault so I have to learn when to take a step back from this work but I haven't been able to do that just yet.
Alright – so let's talk business. Tell us about the Biden Foundation, ItsOnUs, and KnowYourIX. – what should we know?
I don't particularly have my own business, I work with sexual assault organizations such as KnowYourIX, ItsOnUs, and the Biden Foundation. I work on issues of sexual violence. As I explained earlier in the application, I am currently an organizer, a member of the ItsOnUs Campus Advisory Board for It's On Us an organization launched by President Barack Obama and Vice President Joe Biden to fight against sexual assault on college campuses, assists Communications at Know Your IX, and a member for the Biden Foundation Advisory Council to End Violence Against Women. Gender-based violence is what I specialize in which includes sexual assault, sexual harassment, stalking, and domestic violence. I'm known for working on issues around gender-based violence and helping survivors. What sets me apart from others is that I am directly involved with the survivors that I work with every step of the way, it's important for me to develop a relationship with them and listen to their concerns. I also believe what sets me apart from others is that I am not afraid to stand up for what I believe in and call out transphobia, racism, homophobia, sexism, white supremacy, etc in this movement. In order for us to eradicate sexual violence, we have to get rid of these other forms of violence as well.
Is there a characteristic or quality that you feel is essential to success?
Determination. Throughout my entire career, I have been told that I wasn't going to make it, that certain things just won't happen for me because the world doesn't owe me anything. It was very discouraging to me, for me it seemed like folks never had anything positive to say to me – it would always be negative. I struggled with self-doubt and it didn't make it better when it came from people that I was close to or people that are public figures. When it comes to determination, I never let the opinions of other folks get me down, I never let others discourage me from accomplishing any of my goals. As I have always said, I don't have a plan B, there's only plan A because I believe in myself and what I can do. There are a lot of goals I wrote down a while ago and I've accomplished many of them and I will continue to, it's important to not let anyone tell you what you can and cannot do.
Contact Info:

Image Credit:
My photo with Joe Biden in front of the flag is from his photographer: David Lienemann and the other photo of me hugging Joe Biden is from AJC
Getting in touch: VoyageATL is built on recommendations from the community; it's how we uncover hidden gems, so if you know someone who deserves recognition please let us know here.