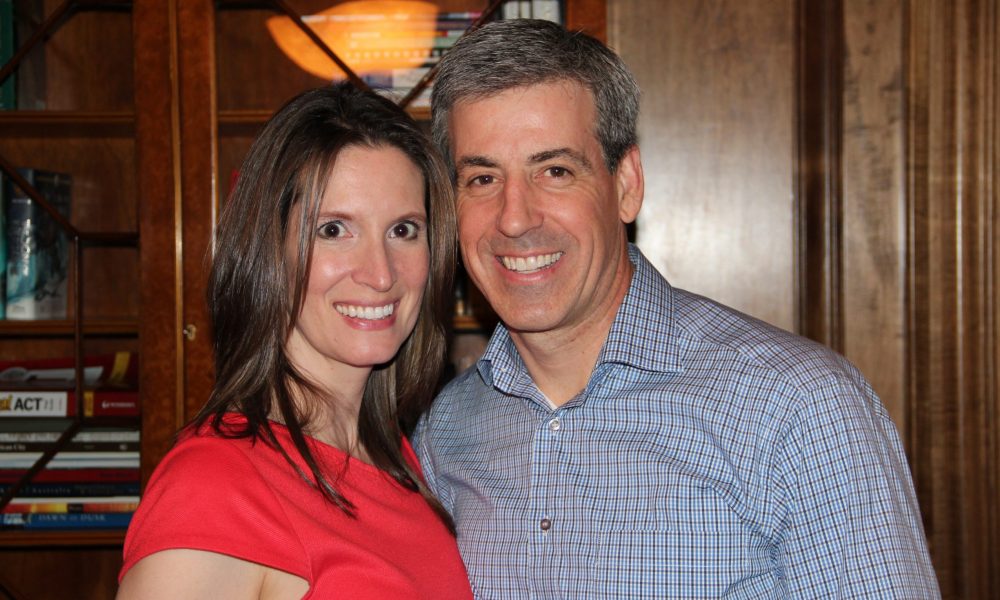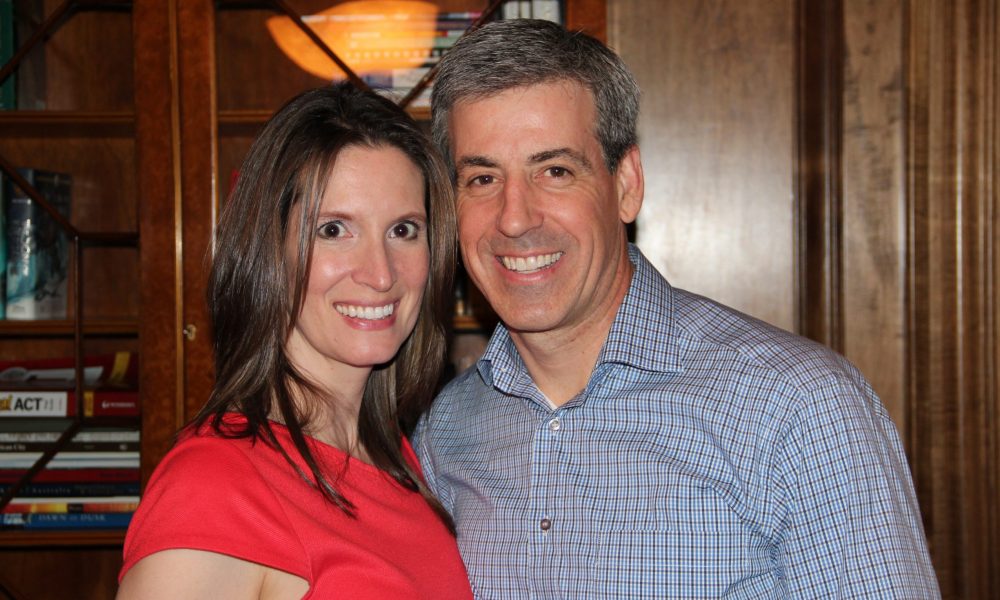 Today we'd like to introduce you to Vic and Diana Bernardini.
Vic and Diana, can you briefly walk us through your story – how you started and how you got to where you are today.
As an Italian American, I have been surrounded by Italian food and culture my whole life and I love both! Born in New York City, I also had the great pleasure of eating perhaps the world's best pizza in our own backyard. However, we left New York in 1974 when I was eight, and ever since, I have essentially been on a quest to find that mouth-watering perfect balance of sauce, cheese and dough that I so remember as a kid… After all, anyone can throw meat and veggies on a pizza and make it taste OK, the challenge is can you use restraint and fine ingredients to produce a masterpiece of taste without the heavy, heartburn inducing after taste of a meat lover's pizza on a shingle.
My life has been an accidental, but exciting journey toward one thing…fulfilling a need to eat great pizza and then fulfilling a calling to bring that to the masses. My passion for pizza has been surprisingly with me since I was a young boy, I just didn't know I was meant to act on it until I was nearly 50.
As a kid, I was told that the most important thing I could do in life was to get a quality education. No one advised me on what to study or what the implications of what I studied would have on my life so I studied electrical engineering because it was tough and it paid well. I got a master's degree in business because it turns out, I didn't like electrical engineering very much. My education and life experience seemed to make me valuable to large companies where I got the opportunity to travel and see significant parts of the world. Unexpectedly, my job opportunities gave me a great platform to travel and taste pizza around the world.
I quickly settled on the old school Neapolitan pizza as my hardcore area of focus. It not only tasted the best of any pizza variety to me, but it also was worthy of a photo, or the cover of a magazine. A super model has nothing on a breathtakingly beautiful Margherita baked in a wood fired brick oven. The natural red, green and white colors of sauce, cheese and basil are God's purest take on these colors. Pizza is not just about taste for me, it is the total experience of these colors, the fire in the ovens, the brick in the oven domes and the master pizza maker shaping the dough with elegant complexity that the average person has no ability to do. It is a stage, it is brilliant.
On one of my international assignments in London, England, I began looking for fun ways to spend quality time with my two young children. On one rainy Sunday, I made the fateful decision to make pizza with them in our home kitchen. I figured it wouldn't be too hard so off I went and bought all the ingredients, a pizza stone and pizza peel. I dove in with my two kids, mixing flour, letting it rise, researching my best cook books for pizza sauce specifics and several hours later, we were ready to slide a Margherita pizza into the home oven. As I made the move to gently slide the pizza off the peel and onto the stone, it stuck. I pushed a bit harder and the pizza went awkwardly catapulting into the oven…It was an unequivocal disaster with cheese and sauce covering the inside of the oven. I had made a complete mess. In that moment, I was both furious and hooked. I was not going to let, what seemed like a simple task of making dough, sauce and topping it with cheese and basil make me look so incompetent to my kids.
I began making pizza almost weekly. The kids didn't participate much other than to critique my efforts. My son, at the tender age of 4, or 5, was somehow omniscient in that he was a very tough critic of my efforts. When I would ask why he felt so compelled to evaluate the pizza and not anything else I made, he said, "when you open your pizza restaurant, you are going to need to be ready to handle the critics."
Over the weeks, months and years, I became more and more serious about my craft. I concentrated all my efforts on Neapolitan dough, sauce, baking, etc. I visited with pizza makers that I thought were particularly good at their craft, I watched YouTube video, read avidly and learned the difference between legit pizza making and pretenders. Soon, the kids were having a hard time giving me anything negative. Despite the praise, I was not satisfied. You see, I was still baking pizza in my home oven at subpar temperatures. I knew the only way to test my true pizza making capability was to bake my dough in a dome, brick oven.
With the encouragement of my wife, Diana, I set out to inexpensively assemble an oven in our backyard. One key problem was our backyard had a pretty steep slope. To do it right, I needed to build a retaining wall, import dirt, level the yard and then build. As the intent was to do it inexpensively, I embarked on the most ambitious home project I had ever undertaken. I literally moved hundreds of wheel barrels full of dirt to the backyard.
In the process, I destroyed existing irrigation and landscaping, but I was committed to my oven. Over four months I toiled almost nightly, before lighting my first piece of wood to proof this oven that was going to prove my merit as a pizza maker.
Diana dove full tilt in with me. We were soon hosting pizza parties for ten to twenty friends and family. We had work parties, Diana invited clients, and over the course of a few months, we easily fed more than 200 people our pizza.
It was awesome! We had this beautiful oven, an Italian flag on the porch, we served wine and I got to make 10-12 pizzas and evaluate them with friends and family. We discovered that I really did know a good bit about pizza making and that I was good. In fact, we even heard guests say it was the best pizza people they had ever had. As I continued to work and travel with my regular job, I realized that the best pizzerias in the country, weren't as good as what I was making in my backyard.
I also realized that I looked forward to these weekend parties more than I did any other aspect of my long career. I would begin making the dough in my small kitchen mixer three days before the party, I would stay up late making sure everything was perfect. I would leave work early to go to the farmer's market on Friday to have the freshest ingredients and Diana and I would sit with a glass of wine and watch the oven come up to temperature before our guests would arrive. I loved every minute of it.
One night, Diana and I spent some time talking about our future. We both wanted something more than we were getting from our lives. We had great jobs, great kids, but we weren't fulfilling many of our own dreams of more work autonomy, more travel, more financial security, more time together, more ownership of how we spent our day.
We talked about seeking an international job, with Italy being our number one choice, and then I made the fateful and somewhat joking suggestion of opening our own pizzeria. I said, we could travel to Italy to source suppliers, taste the local pizza and enjoy a life that we controlled.
Diana jumped on it. She loved the thought and believed in us more than I could ever believe in myself. Diana is like a dog with a bone when she gets something in her head. Before I knew it, she was contacting commercial realtors to look for property, she was investigating permitting processes and she was exploring bank loans. I seriously thought this whole idea was turning into a nice diversion for her, but she would find that we couldn't get a loan or properties were out of range, or she would just realize that it was going to be too risky.
She learned quickly that commercial realtors are not a ton of help finding seriously good locations if you don't come with a pre-established reputation, but she made quick progress connecting with a community bank that reviewed our business plan and agreed to a small business loan. It appeared, if we could find a location, I might have to go through with the whole deal.
Indeed, within a year, she found a good commercial agent, but as it happened, she stumbled on a property for sale in Roswell, right on 120, next to the historic square. I had to admit, it seemed like a great property except that we would have to tear down the existing building, navigate the town's historic preservation commission and erect an entirely new building… how the hell were we going to do this and afford any of it? I wanted to open a pizzeria… I thought we would rent and take very little to open; Diana was committing us to a huge project, with huge cash outflow, before we would earn a single cent of revenue.
She convinced me it was better to own the property and the loan would carry the cash outflow until we could get open, so we made an offer and, again to my surprise, it was accepted and we were off to the races. We had to get an architect, go before the historic preservation commission, put the project out for bid and get it going. Diana's energy and optimism carried us completely through the process. We did it together, but she was the glue that held it all together and kept us moving through set-backs and bureaucracy. Ohhhhh the bureaucracy!!!
In parallel to the building, Diana was picking food distributors, sourcing pizza making supplies, importing the world's best pizza ovens from Naples and buying equipment. Our garage looked like a pizzeria storage facility.
Crazily, in a little more than a year after buying the property, we had knocked down an existing building, received town approval for a new design, completed all permits, sourced an architect and contractor and built a fabulous standalone, purpose-built building.
Having both left our established, well-paying jobs, we opened on July 25, 2016. The pace ever since has been exhausting…I mean it, exhausting. We love that we are achieving a dream and positioning ourselves for the life we wanted, but it is a tremendous amount of hard work! The physicality of running a restaurant and pizzeria is no joke. We completely romanticized what it would take to feed several hundred people at a time.
We envisioned families and friends gathering over great food and drink and it happening effortlessly…it doesn't!!!
I cried from exhaustion on more than one occasion in the first few months, but we have found our stride and can deliver a great experience for guests with more predictable ease. We have also continuously gotten better at making world-class pizza.
The ovens are a dream and the ingredients from Italy are amazing. The green of basil, the red of tomato sauce and the white of mozzarella are truly beautiful. They are the best representation of their colors I have ever seen. We feel blessed to welcome great customers to our establishment every night and we have made several new family friends in the process.
We are thankful for how far we have come and excited about the future. We hope more people come to see what we are doing. We think it is special and we know families love gathering with us.
We're always bombarded by how great it is to pursue your passion, etc – but we've spoken with enough people to know that it's not always easy. Overall, would you say things have been easy for you?
Nothing is ever a smooth road. Government bureaucracy, permitting delays, tax after tax…. they all get incredibly frustrating and demoralizing, but you battle through and with the support of each other.
Finding staff can also be a huge challenge. So far, we have been blessed to have the right talent, the right work ethic and character when we have needed it most in staff, but we need more good people. We are growing and finding people to help achieve the growth is very tough. When we cannot fill holes, it means more long hours and hard work for us and our key players.
So let's switch gears a bit and go into the Pizzeria Lucca story. Tell us more about the business.
We make world-class Neapolitan pizza. Our core focus is delivering the best pizza in the world. We know people want salads and appetizers so we offer a select few that we know we can deliver at exceptional quality, consistently. We know the difference between excellence and mediocrity is in small details so we sweat the details.
Diana and I are at the restaurant every day because we are committed to driving excellence by delivering all the details.
We are known for providing a great family environment with outstanding food. When we ask people about their experience, they use superlatives like: awesome, unbelievable, the best pizza I have ever had, insane. If we don't get superlatives, we probe further because we always want this reaction to what we are doing!
Focus on the details sets us apart. For example, we take extra small, painstaking steps to prepare the ovens and dough that others simply don't do. Detailed execution means a better product than what you can get anywhere else.
Has luck played a meaningful role in your life and business?
In life you make your luck. We work hard and good luck follows.
Pricing:
Pricing is inexpensive for a family of four relative to most alternatives, but pricey for pizza. We import the finest ingredients and pizza prices range from $15 to $25 for a large pizza.
Contact Info:
Address: Pizzeria Lucca
96 Bulloch Ave.,
Roswell, GA 30075
Website: www.pizzeria-lucca.com
Phone: 470-294-1222
Email: pizzeria.lucca.roswell@gmail.com
Instagram: pizzerialucca
Facebook: pizzeria lucca

Image Credit:
Roswell Restaurant Week 2016
Getting in touch: VoyageATL is built on recommendations from the community; it's how we uncover hidden gems, so if you know someone who deserves recognition please let us know here.