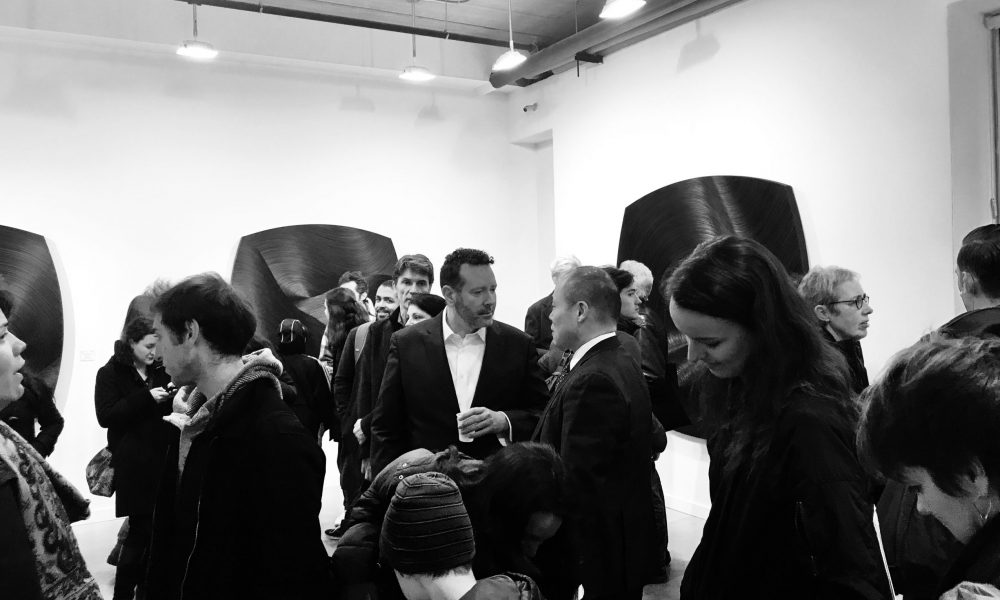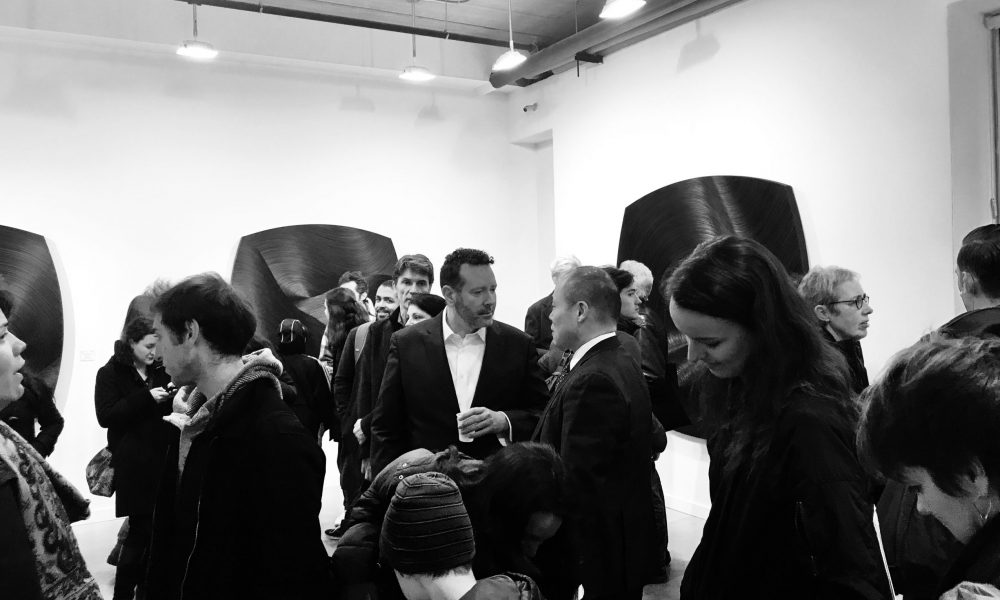 Today we'd like to introduce you to James Austin Murray.
James Austin, please kick things off for us by telling us about yourself and your journey so far.
I can probably attribute my life as an artist to the pre-conception that my math skills weren't up to task for my interest in science. If I was going to become a scientist, I didn't want to be a mediocre scientist in the background just earning a paycheck.
I always knew I had a natural talent when it came to drawing, and though science was a major interest, art was neck and neck with science.
After Art School where I earned a degree in illustration at Parsons School of Design, I worked and saved for travel. I didn't realize at the time, but I was going on a self-funded artist residency. I ended up in Slovakia and later Hungary for over a year. That year has left an indelible stamp on my artwork and life.
After that, I did a number of day jobs to support my studio practice. I was a Television Graphics Artist at Bloomberg TV for a couple of years. I left that to become a firefighter in New York City. During my time in the FDNY, I was able to produce an extensive amount of artwork, much in thanks to the schedule. It was also a good job for my artists' mind. It didn't soak up my creativity the way graphic design did. It was outside the norm for a day job, and I was helping people in very real ways. By early 2007 I had left the Fire Department to focus on my work exclusively.
It took a number of years after that before I started to get traction in the greater art world. Just like finding love happens when you stop looking, my career started to take off when I stopped caring if I would ever really have one. I was happy just to make the work, and I think that's when an artist is doing their best work when nobody is really looking, and it's just for the sake of it.
Please tell us about your art.
Making artwork is like having a conversation with the universe. I used to make near photo-realistic figurative artworks. I loved doing them at the time, but my interest has always been in the abstract. It took me 15-20 years of doing primarily figurative works before felt I had enough experience to give full-on abstraction a real crack.
I had dabbled but never felt like I knew enough about what I was doing to completely undertake that kind of work. It took years of focused looking and seeing abstraction before I was ready.
Every artist, abstract or figurative or whatever you have, is making art from a human perspective. There's no other possibility to that. Like science, art looks to questions about the world around us. My current work is a conversation I have with the universe, and it covers several topics. One of these is the noise that we endure, not physical noise but the noise of social media, visual noise of screens everywhere and advertisements on nearly every aspect of human existence. It is also a contrast to that. It's quiet. Not entirely gentle but it's not loud, and this has been intentional, and in a way, I think it's part of what may appeal to viewers.
I've also been focused for a long time on working with Ivory Black oil paint. It was originally made from burnt animal bones. It's one of the oldest pigments still used today. The definition of black, "lacking hue and brightness; absorbing light without reflecting any of the rays composing it," is a wonderful starting point. When people look at my work or see a photograph, they are seeing the reflected light on the surface of the artwork. They can be photogenic, but a picture does not have the same gravity of experience that standing with one of these works does.
We as a society seem keenly aware of the changes happening thanks to the advent of the internet and all the ways it's changing us. Only a 125 years ago human culture and societies went through a similarly massive change. It doesn't get talked about much, and I'm not sure people were as conscious of it as we seem to be today. But with the advent of electricity and artificial light, we divorced ourselves from the natural world which runs on cycles of moonlight and seasonal changes of sunlight. This is part of the reason my work gravitated into black. My hope is that if a viewer spends enough time with my work that they start to think about light in a slightly different way or at least think about it.
My conversation is one that is about the science and nature of light, and our experience with it. My intention isn't spiritual. As I mentioned before, we come to art from a human perspective. Each of us come with a different background experience and different way of seeing, something I embrace. In this way, each one of us sees each individual artwork, by any artist, differently, uniquely. For me, that diversity of perspectives viewing my work is an exciting part of being an artist. It offers me an opportunity to learn even more about my work.
In your view, what is the biggest issue artists have to deal with?
That's a big question and has many answers. The art world is changing faster than most of society, but I suppose one could say it's not that different than other "industries." Technology especially social media has been mostly good for artists I believe, as it allows artists who are either not super social or who live in non-art world centers like Los Angeles, Houston or New York to build an international audience.
But with that, the old paradigm has started to collapse. Larger galleries have started to close, to work with secondary market artists, aka dead artists. Many artists and now galleries, more and more rely on the internet for the bulk of their sales. All this means we have some years of changing dynamics to contend with. Change is always difficult and disruptive and for some hugely beneficial.
There is the bigger picture of what art is and means. It's another story but not completely unrelated. How are we to be relevant as artists in today's world of low attention microsecond media on TV, Youtube, Facebook, Instagram, Tumblr and so on? I don't think that there's a single perfect approach. I have huge respect for some of the video and media artists working today, though I have never been pulled in that direction. I, of course, have dozens of favorite abstract painters and sculptors, and some of them I feel are successful in the moment, and I expect beyond this moment. I've spent more than half my career doing figurative work, and I believe that is still relevant. It feels hard at times not to respond directly to the politics of the day and how divided we are as a country. All art is political even if it tries not to be.
I suspect that, just like the work of the Abstract Expressionists who's work in the 50's and 60's were promoted around the world by the foreign service as a remedy to Communism, time will tell. It's harder to see what's happening in the present than to look back with hindsight. In the face of a fast-changing world I think the essence of what we contend with as artists today, is much the same as it has always been. Is the work we're doing relevant? Are we engaged with the world around us? Are we doing the very best work we can possibly manage?
What's the best way for someone to check out your work and provide support?
Like most artists working today, I keep an updated Instagram under my full name @jamesaustinmurray, I also keep a website under the same www.jamesaustinmurray.com
That's probably the easiest way to get a taste of my work. I keep my website updated with upcoming exhibitions.
I try to respond to every comment on Instagram, and that support is direct and truly appreciated. We, artists, have a very solitary work life, and it's wonderful that we can get the work out to the public out of the studio and when people respond it really can make my day. Especially when the work has really touched someone.
Contact Info:
Image Credit:
Daniela Ikawa, James Austin Murray
Getting in touch: VoyageATL is built on recommendations from the community; it's how we uncover hidden gems, so if you know someone who deserves recognition please let us know here.