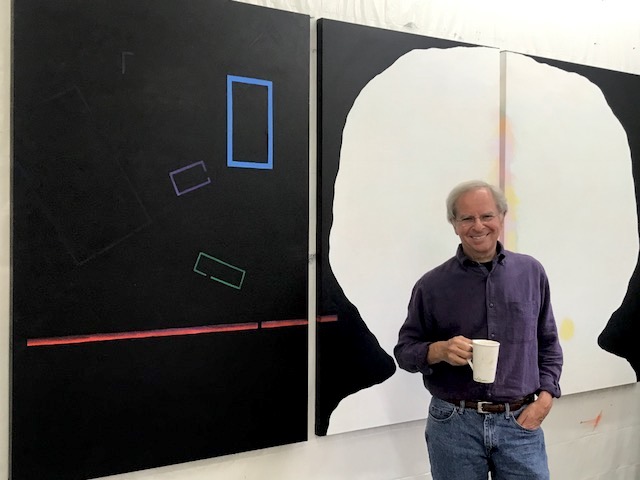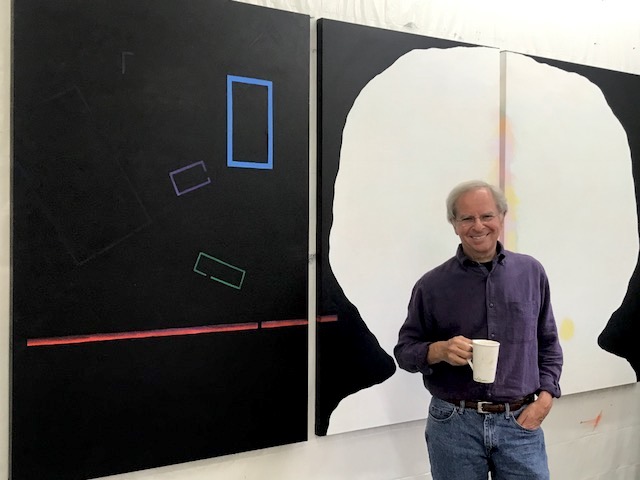 Today we'd like to introduce you to Joel Barr.
Joel, please kick things off for us by telling us about yourself and your journey so far.
I was in my 40's when I began to paint. Always a viewer and admirer of the visual arts, it had never crossed my mind that being an artist was a possibility for me. Instead, my creative energies went into writing. For over twenty years in a variety of careers (teaching English, city planning, owning a business), I wrote on the side. Finally, I sold my business to write full time. After three years of writing novels, poetry, and non-fiction, I began hanging out with visual artists. One of them, Barbara Tiffany in Maitland, Florida, asked me to be a face model for a portrait workshop. I did that—my first experience with working artists.
The language spoken in the workshop was new to me but somehow familiar and exciting. Light on the face, selecting a palette, creating depth on a two-dimensional surface all made sense; I had found a language, and a family or tribe I didn't know I'd been seeking. I knew at once how lucky I was. Barbara offered to teach me how to paint if I would learn to draw. Three months and one Betty Edwards book later, I was in a painting workshop which I stayed in for three years. I've been painting on a full-time basis since that time over twenty years ago and have realized that creating art is the best way I can explore and fully be who I am and can see the world for the wonderful mystery it is.
Can you give our readers some background on your art?
I've painted with oils from the beginning of my art career. They surprise and amaze me every day for what they can do and I love the idea that using them puts me on that art highway that stretches back to the masters and beyond. Sometimes, I do mixed media sculptures–often quite large–but I'm primarily an oil painter. My studio is in Chamblee, Georgia and I'm there most days, painting and celebrating the very fact that I get to be doing this work.
I paint to discover and to share what I've found. Since I don't always know just what I'm seeking, my work quickly moves from one form to another–sometimes abstract, sometimes figurative, sometimes surreal, often a mix of those things. There are common elements though in that I'm a colorist (can't get enough of the joys of color) and often use symbols and familiar shapes.
As an intuitive painter, most anything will initiate a painting. I love the blank canvas for the mystery it's about to reveal. My hope is that people who look at my work will see something of what I've "seen" as I paint. A painting is like a snapshot to me. It's something I've seen or felt but it is just a quick look. Around that scene, momentary feeling, or stopped motion is a story. Something has happened before or after this scene. My hope is that the viewer, like me, will begin to explore just what the narrative might be. Every viewer will react in their own way to what's before them and I hope will find a jumping off point for a story or emotion of their own creation.
What would you recommend to an artist new to the city, or to art, in terms of meeting and connecting with other artists and creatives?
In its heart, creating art is an activity done alone unless you're in a purposeful collaboration. For me, working alone does not necessarily mean being lonely. I'm in a building with over 20 other artist studios which is invaluable, but there are lots of other ways to be with others in the art world: workshops, openings, open studios, gallery and museum visits, social gatherings with other artists. It's an effort sometimes, but you usually have to create those opportunities for yourself. More important, I think it's your life outside the studio and the art world that makes you part of a larger community. Happily, that fuller life also feeds your art.
What's the best way for someone to check out your work and provide support?
My website is the best place to see a range of my work. For more commentary on each piece, my professional face book page is the place to look. I often post on Instagram and that's a good way to see what's most current and even what is in progress. The contact information below provides a link to the website and social media platforms.
I'm also represented in several galleries, including Newbill Collection in Seaside, Florida, IDEA Gallery in Chamblee, Georgia, and AIMEE Gallery in Decatur, Georgia. Details about the galleries are on my website. Studio visits are welcome always. An appointment is needed to access the building and to be sure I will be available. The studio is in Chamblee at 5655 Peachtree Road NE. Please call 404 310-5484 to make an appointment.
Contact Info:
Image Credit:
Grace Collins Barr – Personal Photo
Getting in touch: VoyageATL is built on recommendations from the community; it's how we uncover hidden gems, so if you know someone who deserves recognition please let us know here.