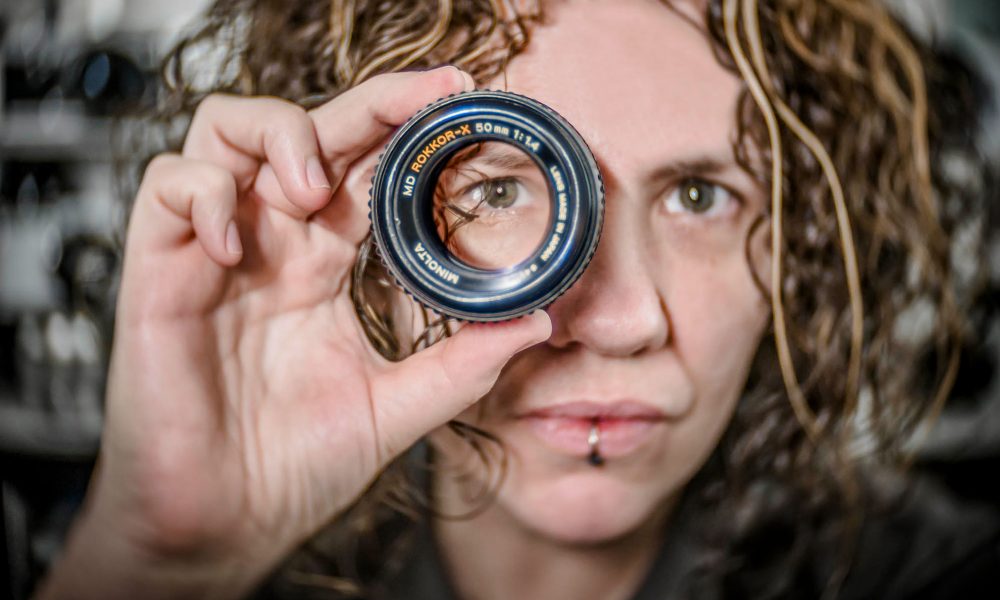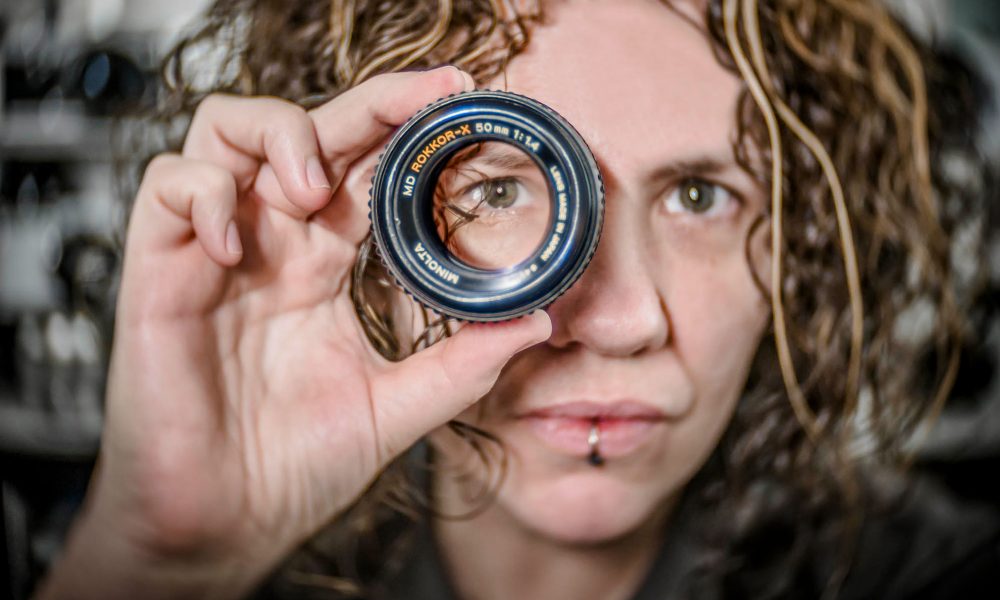 Today we'd like to introduce you to Lauren Holley.
Lauren, please kick things off for us by telling us about yourself and your journey so far.
I have been a visual artist my entire life. My mother says she knew I was an artist by the time I was 2 years old. Growing up, I had a natural talent for painting and illustration, which defined my youth and helped me to win a full-tuition scholarship to study Visual Communications at the Art Institute of Atlanta. I quickly realized the illustration curriculum came a little too easy for me, and I knew I needed to learn new skills, so I majored in graphic design. That's when I really fell in love with typography, print making, mixed media graphic arts and of course digital imaging.
I have always used photography in some way when I needed to, but a camera was just one of many tools for creative expression. It was never a central focus for me. Camera gear was just too heavy, too expensive and way too technical for me, making photography just not all that much fun. That was until I discovered the emerging market of mirrorless, micro four thirds digital cameras in 2011-12, which really captured my heart and ignited my passion for photography. So I sold my clunky, heavy Nikon DSLR on Craigslist and used the money to buy the Panasonic LUMIX G3, and that camera opened up a whole new world for me.
I quickly became obsessed with becoming a better photographer simply because I had finally found a camera that was not only fun, but it was easy to use –– AND it was practically weightless! I was smitten, I took it everywhere. It gave me an escape and a new creative outlet, aside from my "day job" of running my own creative design business. Working on a computer all day makes you a little stir crazy, so I would hit the street with my camera (and my pug) and just wander. I started to feel a little isolated though, and I wanted to meet some other people who enjoyed street photography as much as I did. At first I tried to find a street photography group that I could join, but (surprising to me) there weren't any in Atlanta. All the photography groups at that time were focused on models or studio settings, lighting, backdrops, props, etc. I didn't want any of that, I just wanted to go outside and shoot and explore the city. So I started Atlanta Urban Photo Walkers on Meetup.com in February 2014, and I thought like 20 or 30 people might join (?) By the end of the first week, there were 100+ members, and it just grew like wild fire.
Today (at the time of this writing) there are 3600+ members and about 2900+ followers on the group's Instagram page (@atlurbanphoto). I've met so many interesting people, organized and hosted over 50 meet ups, collaborated with local artists, bloggers, photographers and the City of Atlanta. My work has made it to the big screen in Times Square, shared the stage with Madonna and gone social with Tegan & Sara. I've been featured in the Atlanta-Journal Constitution, Atlanta INtown Paper, and Oz magazine. In 2015 I won three Reader's Pick awards in Creative Loafing's "Best of Atlanta" Awards Poll for Best Street Photographer, Local Artist Instagram, and Fine Arts Photographer.
Can you give our readers some background on your art?
While I can shoot a lot of different styles, I'm most passionate about cityscape and street photography. I love to get lost in the textures, sights, and sounds of the city and shoot the day as it unfolds. No premeditation or preparation. I try to capture the tone and mood of the city streets, as if they were a character or person. I am inspired by the awesomeness of light and shadows, and how the presence (or absence) of light can define our surroundings, and how we feel in (or about) them. Depending on the time of day, weather or season, something I may have already photographed before can change drastically into something completely new upon each visit. Or if you're really lucky, it can be ever-changing by the minute, with the fleeting light and colors of the sun, atmosphere, and ambient or artificial light.
I tend to approach color palettes and textures similarly to how I would use oil painting or pastels in my youth. I am also largely influenced by my experience as a graphic designer, which is what I think gives my work a very graphic visual style. I've recently had one of my cameras converted to infrared, which has been a lot of fun and keeps me on my toes with learning new skills and editing techniques. I am working on curating a collection of my urban infrared images that I hope to exhibit sometime in the near future.
What would you recommend to an artist new to the city, or to art, in terms of meeting and connecting with other artists and creatives?
Come shoot & explore the city with me and Atlanta Urban Photo Walkers! It's fun, free and open to all ages, levels and cameras.
Follow @atlurbanphoto on Instagram, or join the official Meetup group at:
www.meetup.com/Atlanta-Urban-Photo-Walkers
You can also grab an official AUPW T-Shirt on my website at:
www.graphiknation.com/shop
What's the best way for someone to check out your work and provide support?
You can find me all over the interwebs under my company/artist name @graphiknation (Instagram, Twitter, Facebook, Flickr, Dayflash, 500px)
I am available for hire on creative visual projects large and small! I specialize in branding, graphic & website design and photography. I also offer custom prints, private workshops and personalized training, all available on my website at graphiknation.com. You can reach me directly via email at lauren@graphiknation.com
Contact Info:
Image Credit:
All images © Lauren Holley, @graphiknation
Getting in touch: VoyageATL is built on recommendations from the community; it's how we uncover hidden gems, so if you know someone who deserves recognition please let us know here.