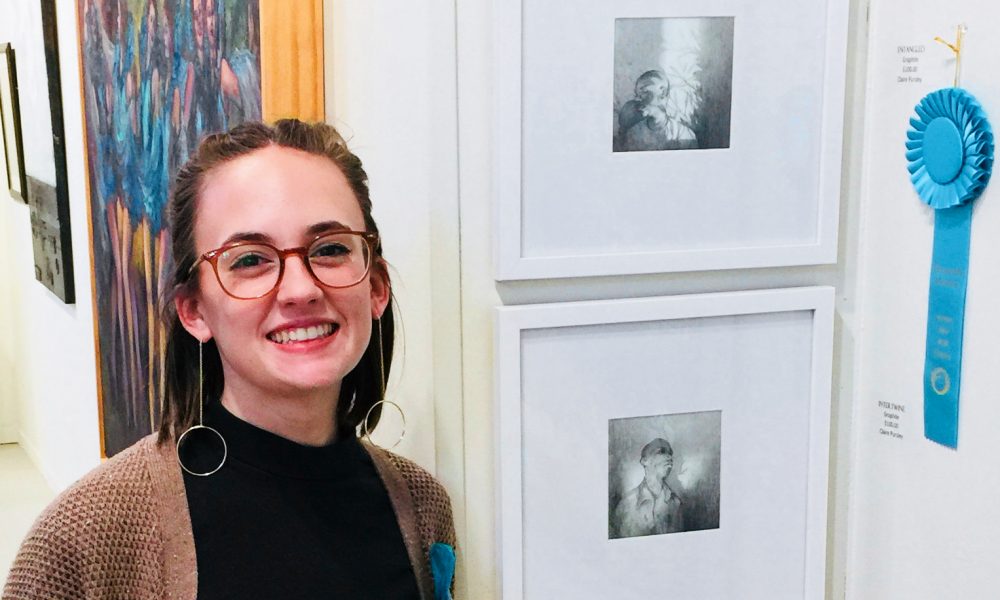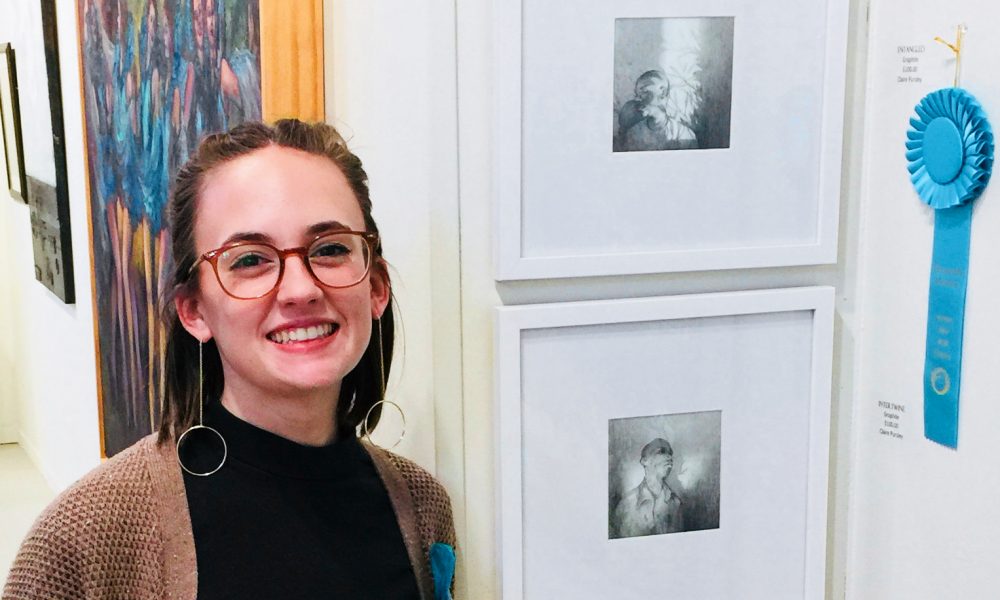 Today we'd like to introduce you to Claire Pursley.
Claire, we'd love to hear your story and how you got to where you are today both personally and as an artist.
I have always loved the arts– for about ten years I thought I was going to be a ballerina. Or a musician. Or a writer. When I was eleven years old, two of my best friends and I decided to write a book together. We would each write a chapter in this college ruled notebook and then pass it on to the next writer. At some point, I began creating character designs and illustrations– and it was those drawings that made me realize how much I loved creating a tangible representation of something from my imagination. Whenever I struggle with periods of deep inspiration, I like to look at those illustrations to remember why I started creating art and how new drawing was to me at that time.
My parents noticed my enthusiasm for art, but I was home schooled from 2nd-12th grade, so I didn't have access to art classes in school. So, my mother found an artist named Marsha Rosenfeld who taught a close friend and my art lessons every week in her basement. We called her Marmie, and she introduced me to my favorite medium—oil paints.
For my Junior and Senior years of high school, I was dual-enrolled at Kennesaw State University. For a while, I was convinced I would not get an art degree, but after sitting through a particularly difficult trigonometry class, I called my mother to let her know I was going to be an art major after all. When I started taking art classes in the fall of 2015, I felt so lucky. It is as cheesy as it sounds. But I was surrounded by other artists for the first time in my life, and I spent all my time in class making things, not listening to lectures. All the information I was learning was a treasure to me; not just a means to make a good grade on a test. And not only was I surrounded by a community of artists, but I was also surrounded by my community. Around this time I was beginning to come to terms with my sexuality. My work over the last few years has seen a progression in its exploration of identity—both in stylization and content.
We'd love to hear more about your art. What do you do you do and why and what do you hope others will take away from your work?
I grew up in a southern, Christian household. I am still a Christian—but I am also bisexual. Since I started creating a portfolio of work, there has been a common theme surrounding identity and confusion. My art is not a place to find answers, so much as a place to express life as it is: complicated.
I am a representational painter that is captivated by light and the human figure. I frequently find myself drawn to express human experience and emotion, so my work is based on figurative realism. The familiarity of the subject creates an immediate connection with the viewer. I need my work to be immediately relatable to the viewer because my subjects are somewhat divisive. They portray the reality of living with identities that some would consider being inherently opposite or inharmonious. So creating an image that is understandable and familiar is an important part of my message. I want people of all beliefs and backgrounds to relate to the images I create.
The introduction of light to the figure is used for symbolic as well as aesthetic purposes. In my work, light represents the essence of a person—the truth, not just the appearance, of who they are. In combination, the figure and how it interacts with the light creates a narrative of personal growth and the struggle to discover oneself. As I grow as an artist, I hope to explore and discover the diversity of the complex human figure and how it can express what we often have so much difficulty expressing with words.
Artists face many challenges, but what do you feel is the most pressing among them?
I cannot speak for every artist, but I will speak for myself. I have a lot to thank the modern artists for—I have incredible freedom to create whatever I want and call it art. But that being said, my great struggles have been 1) finding a voice, and 2) letting it be heard. So many artists have important things to say, and it is easy to get lost in the din. One has to believe what they are saying and creating is important, whether people listen or not, to be able to find the momentum to keep going.
My last year in the art department of Kennesaw State University, I created the body of work that began to shift and nail down my focus in art towards the expression of identity. One of the sub-themes of the work was my sexuality, but I mentioned to my professor that I did not want that theme to be heavily implied, or even mentioned in my artist statement. I was not ready to directly express this theme in my work yet. I was surprised, and also frustrated, by how much this angered him. I have been afraid to say what I want to say with my work, but it is a valid fear. Explaining my art to other people is already hard, but throwing "coming out" into the mix along with discussions of faith is scary. But I firmly believe it is an important topic today, and now that I am ready, I want my work to create a discussion about these issues. My religion and sexuality are a part of me, but to live with myself I have to find some kind of reconciliation within myself—and that is the title of the body of work I am currently working on in the studio: "Reconciliation."
Do you have any events or exhibitions coming up? Where would one go to see more of your work? How can people support you and your artwork?
I put my work in gallery shows whenever I can. My social media is a good place to go to see where my next show is. I also take commissions. Contact info is below!
Contact Info:
Image Credit:
Claire Pursley
Getting in touch: VoyageATL is built on recommendations from the community; it's how we uncover hidden gems, so if you know someone who deserves recognition please let us know here.