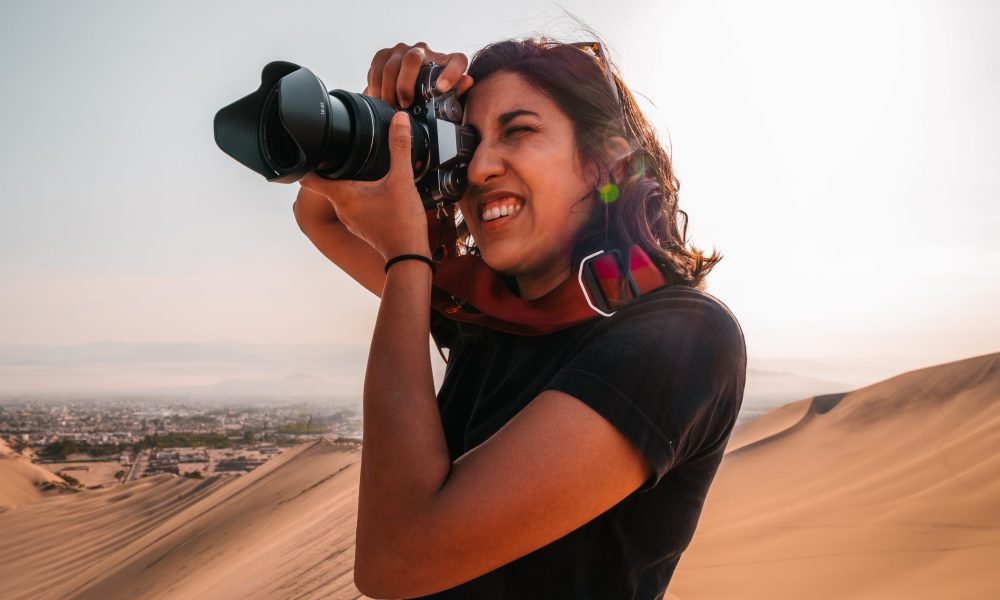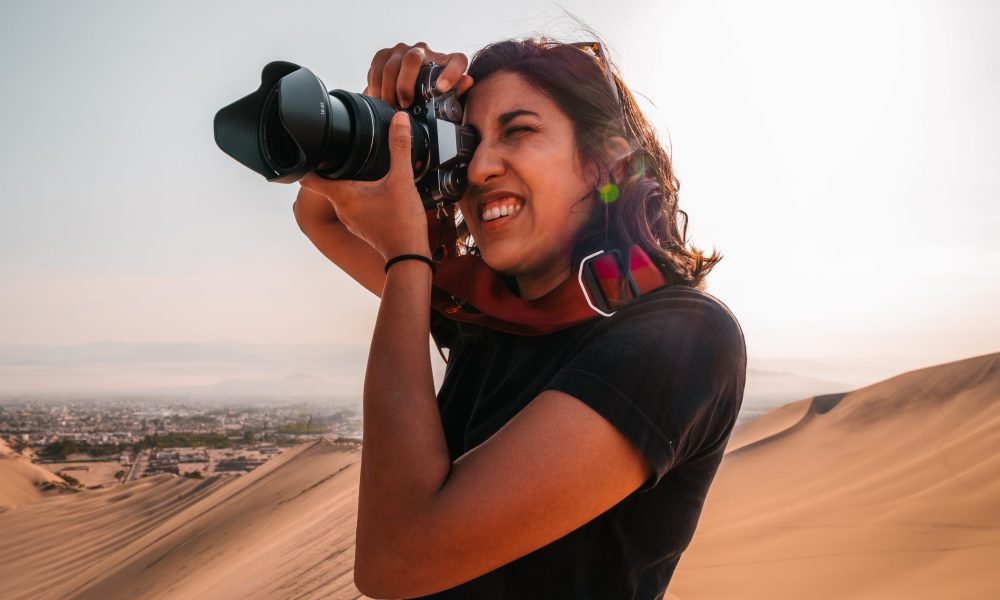 Today we'd like to introduce you to Natasha Lequepeys.
Natasha, let's start with your story. We'd love to hear how you got started and how the journey has been so far.
Well, back in 2015, I traveled to India. I spent about ten days taking in the bright colors, meeting interesting people and eating amazing food. But when I got home (this was Toronto at the time), I scrolled through my iPhone photos and I had this moment of utter disappointment. The pictures didn't even remotely capture the beauty that I'd seen.
My answer to this was: buy a camera and learn photography.
Teaching myself wasn't easy. I was overwhelmed but I got support from photographer friends and watched experts on YouTube. It's amazing what you can teach yourself these days!
When I was more confident in my skills, I became obsessed with planning my travels and capturing my experiences. I spent time researching interesting things to see and then went out and shot it.
In 2016, I went to Japan. My third day there, I was admiring a temple in the city of Nara when a woman in her 70's approached me and asked, "Would you like to know the story of this place?"
I was curious so I said, "yeah, sure."
To my surprise, the woman, Yoko, offered to spend the next few hours giving my husband and me, two complete strangers, a private tour. She liked to travel and believed that in doing this, others would do the same for her, making her feel at ease in a foreign place.
Her philosophy stays with me to this day. In fact, when I moved to Atlanta in 2018 I decided I wanted to take a break from my career in advertising and focus on photography. I spent months learning about photo editing and how to build a website. Then in July of 2018, I launched my travel photography and planning website, "And Then I Met Yoko".
Travel can be intimidating, especially for women, but it teaches so many life skills and gives a better understanding of other cultures. You can't find that in a classroom. Because of this, my site is two-fold. I want my photography to inspire others to travel, and I want my trip planning to help make it a reality.
Has it been a smooth road?
Is the road ever smooth?
I definitely encountered some bumps along the way, some of which I still struggle with:
1. The overwhelming feeling of not being good enough.
I started my career as an account manager in advertising. This meant that I was surrounded by creative people (art directors and writers) but never got to express my creative voice. It was stifling. I moved to a smaller agency which helped a lot because I was able to expand my role in producing and my team welcomed my creative thinking. When I decided to create my own brand and pursue photography, it took a long time for me to realize, I was now the creative person.
This realization gave me a lot of anxiety. I kept thinking, I'll never be as good as this photographer, or this travel blogger. But with every project I completed, I started to realize I can do anything I want. I just have to be passionate and put the time into learning.
2. Relying on my network for help and encouragement
While I was developing new skills, I had to learn when to ask for help. It's amazing to think about the collective set of skills that my friends, family and their contacts have.
There's also an abundance of information online, including groups on social media. These may seem like strangers but they're often going through similar hurdles and can offer great advice and support.
Also, look locally. If you're interested in photography, see if there are schools that offer classes, or meetups with like-minded people. If you have the time, invest in yourself and your education.
3. Conforming to industry standards
In a world where we judge people on their social media following and the number of likes a picture gets, it can often feel discouraging. I battle with this EVERYDAY.
Social media platforms, like Instagram, skew towards certain types of pictures. But if we all start developing content to please their algorithms then creativity dies.
I've determined that my photography is not about me. I don't want people to look at it and feel like they need to be someone else. That's my brand and I'm sticking with it.
Please tell us more about your work, what you are currently focused on and most proud of.
I love to travel and photography, so my brand is just that. I spend lots of time researching travel destinations and planning trips. I then go out and shoot, edit the photos and share them, along with my experiences, on my website. I share all my new travel guides with my subscribers.
I am working towards developing an online print shop so that I can sell some of my favorite photos as artwork.
I offer to work with brands, like tourism companies and local tour guides, to photograph and honestly describe my experiences.
I also offer travel planning services, where I give a free 15-minute call so I can get to know my client's travel style. Then I build them their dream itinerary.
Who do you look up to? How have they inspired you?
I get inspiration from lots of places but it's some of the women from my travels who have had the greatest impact on me.
Yoko was the best example. She was someone who taught me the importance of showing kindness to strangers.
In Peru, I met women who were part of a weaving community. They still practiced traditional techniques and were working hard to keep them alive for the next generation.
In Savannah, I met a historian, Karen, who was one of the greatest storytellers. She talked about the history of slavery and the current issues in the city. This was something I felt wasn't discussed much, so to hear her stories and see the work she was doing was incredibly inspiring.
I don't need to look up to the best photographer or the blogger with the highest following. The everyday people I meet in my travels inspire me the most and I love sharing their stories.
Contact Info:
Image Credit:
Natasha Lequepeys
Getting in touch: VoyageATL is built on recommendations from the community; it's how we uncover hidden gems, so if you know someone who deserves recognition please let us know here.