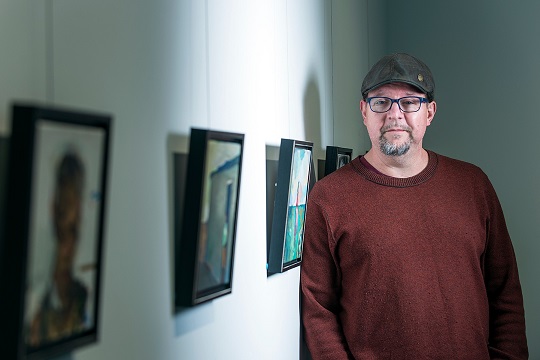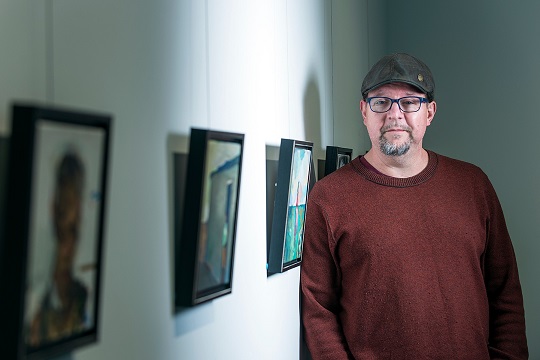 Today we'd like to introduce you to Shawn Vinson.
Alright, so thank you so much for sharing your story and insight with our readers. To kick things off, can you tell us a bit about how you got started?
I've always been obsessed with photography and music, so it was only natural that art got my attention when I was in my early twenties. I have an innate enthusiasm for championing artists that I like, whether they be painters, printmakers, photographers, musicians or martial artists.
In Graphic Arts class at high school, I was introduced to 35mm film, the darkroom and screenprinting. I bought an old Nikkormat camera from my teacher and began taking pictures of girls and my friends' bands. We made t-shirts, gig flyers and cassette sleeves for our class projects. I continued photographing bands and promoting shows after I left high school.
I met North Beach Fine Art owner Jim Cournoyer in a karate class; he was looking for help and asked me to deliver a truck-full of framed artwork to a design showroom in Naples the next day. My art career had officially begun. I learned aspects of the business such as installation, framing, shipping, accounting, artist and client relations, and eventually sales. In 1993, I started opening new territory in Georgia, Alabama, Kentucky, Tennessee and the Carolinas. I showed up for appointments at frame shops, galleries, designers and furniture showrooms with large portfolios of unique works on paper and limited edition prints to sell.
I eventually moved to Atlanta and had to choose between working in martial arts or fine arts; I picked the latter. Back in Florida for a visit, Jim introduced me to an artist we represented named Ruth Franklin, newly arrived from England for a three-month studio residency ahead of a New York show. Ruth and I are celebrating our 28th wedding anniversary this year.
When the Olympics came to Atlanta in 1996, I took a space on Luckie Street near Centennial Park where I organized a pop-up show called Art, Arte, Kunst. That was my first taste of running my own quasi-gallery and
I'm proud to have done a pop-up a decade before they became 'popular' (pun intended).
In 1998, Ruth and I leased a space on Decatur Square and started the Vinson Gallery. I was featured in an Atlanta Journal-Constitution article called "Young at Art" about new gallery owners under 30; I joined the Decatur Arts Alliance board of directors helped start the Decatur ArtWalk and became a member of the Atlanta Gallery Association. We ran Vinson Gallery for ten years, showing paintings, photography and works on paper by American and European artists, with a strong focus on British printmakers. When the 2008 economic crisis hit, we pulled the plug on our bricks and mortar space and shifted focus. I began supplying artwork to Georgia-based film productions and healthcare facilities, working as a private art dealer, and representing mostly British artists. In 2016, I was introduced to Sarah Garvin, who had just bought a new townhome in Decatur next to the railroad tracks. Sarah is an Art History major who ended up in corporate America. A collector since her college days, Sarah asked if I would open a gallery on her ground floor.
Ruth came up with the name Different Trains Gallery which referenced "different trains of thought" and was inspired by a piece by the composer Steve Reich.
At Different Trains we presented exhibitions of local and internationally recognized artists including Ruth, Kosmo Vinyl, Luzene Hill, Harry Underwood and even M.C. Escher. Cornerstone Bank asked if I'd set up a satellite gallery in their Decatur branch, and we used that space to showcase works by area students, teachers and Georgia-based arts groups. In March 2020 the world went into lockdown; the bank was sold and the branch closed. I was then presented with one of the best opportunities of my career – running a new gallery in Inman Park called the WADDI. It was formerly the studio of Atlanta artists Fahamu Pecou and Eben Dunn until a fire gutted the building in 2018. It was rebuilt as a gallery and we've had five fantastic shows so far. Different Trains continued to be open by appointment until I finally decided to channel all my efforts into the WADDI. I still help Sarah curate her personal collection and host occasional art events at Different Trains, which is now a private space.
The WADDI is exhibiting many of the artists I've represented for decades. We're bringing in new talent and presenting live music, spoken word, installation and performance art. Our huge courtyard will allow us to also begin offering outdoor sculpture. Looking back, I see it all as a healthy combination of serendipity, synchronicity, luck and perseverance. As Joe Strummer said, "without people, you're nothing" and I take that to heart.
I'm sure you wouldn't say it's been obstacle free, but so far would you say the journey have been a fairly smooth road?
It's more akin to a roller coaster. The 2008 recession and Covid pandemic were struggles but not exclusive to us. Thankfully, I was taught to focus on what I can control and not worry about external circumstances or use them as excuses. I'm self-employed, which means I wake up every day unemployed. There's always work to do, but I don't get paid unless I sell a picture or get hired for an installation. Many artists have day jobs and/or partners with day jobs. Ruth and I are in the same boat, through thick and thin. It ain't for the faint of heart. My optimism and belief are big factors in staying the course and the road gets smoother the longer we persevere.
Alright, so let's switch gears a bit and talk business. What should we know?
My latest role as Gallery Director and Partner at the WADDI is the culmination of my thirty years career. I couldn't ask for a better venue to showcase artists who've been with us for ages, as well as new talents. We're working on our print room, which will house our inventory and make it available for collectors to view anytime. The Inman Park Festival returns in April, and we have a special exhibition planned for that.
Like most business owners, I wear many hats. In my case, that's figurative and literal, I like hats! VINSONart is the partnership that Ruth and I started in 1994. She makes paintings and drawings and I handle sales and marketing; and I also help her arrange exhibitions with galleries outside of Georgia. Our roster of artists includes some whom Ruth has known since her Brighton Art School days. We continue to provide personalized and professional art consulting, acquisition and installation services for private, corporate and healthcare clients, and cleared art for Georgia-based film and television productions.
What sets us apart, and what I'm most proud of, are the artists we've had the privilege to show at Vinson Gallery, Different Trains and the WADDI. Ruth is the epitome of a painter's painter, and I'm blessed that she chose me as her partner. Meeting Kosmo Vinyl in 2014 was a major high point. When I was listening to The Clash in high school, I never dreamt that one day, their right-hand man would call me his "man in the South". The art/music connection includes Eric Goulden, aka Wreckless Eric. We're working on bringing an exhibition of his paintings and a live performance to the WADDI. Michael Jackson is a larger-than-life Yorkshireman-turned-Chicagoan, multidisciplinary artist and jazz musician who is like family. Chris Pig is a printmaking rock star and my brother from another mother. Anne Desmet is the first wood engraver in over 300 years to be elected to the Royal Academy of Arts. Jim Alexander is a legendary photographer who is still documenting Black culture and human rights at 86 years young. Skip Williamson (1944-2017) was a founding father of underground comix and a dear friend. Atlanta photographer Marvin Rhodes (1949-2017) was also a pal and gallery artist. In his will, he bequeathed me with the honor of preserving his archive. I'm pleased that I was able to place it into the capable hands of the Rose Library at Emory.
I'd have to write a memoir to acknowledge the countless artists, friends, family, colleagues, patrons and philanthropists who've contributed to my story. That Joe Strummer quote rings true.
So maybe we end on discussing what matters most to you and why?
I treasure my personal and professional relationships. I've sometimes pondered being an artist myself but remained content with the belief that my job is the next best thing. In some ways, it's actually better. When I sell a work of art, I get the double gratification of not only supporting an artist and validating their talent but indulging a collector with something that enhances their environment. That's a win-win in my book.
Contact Info: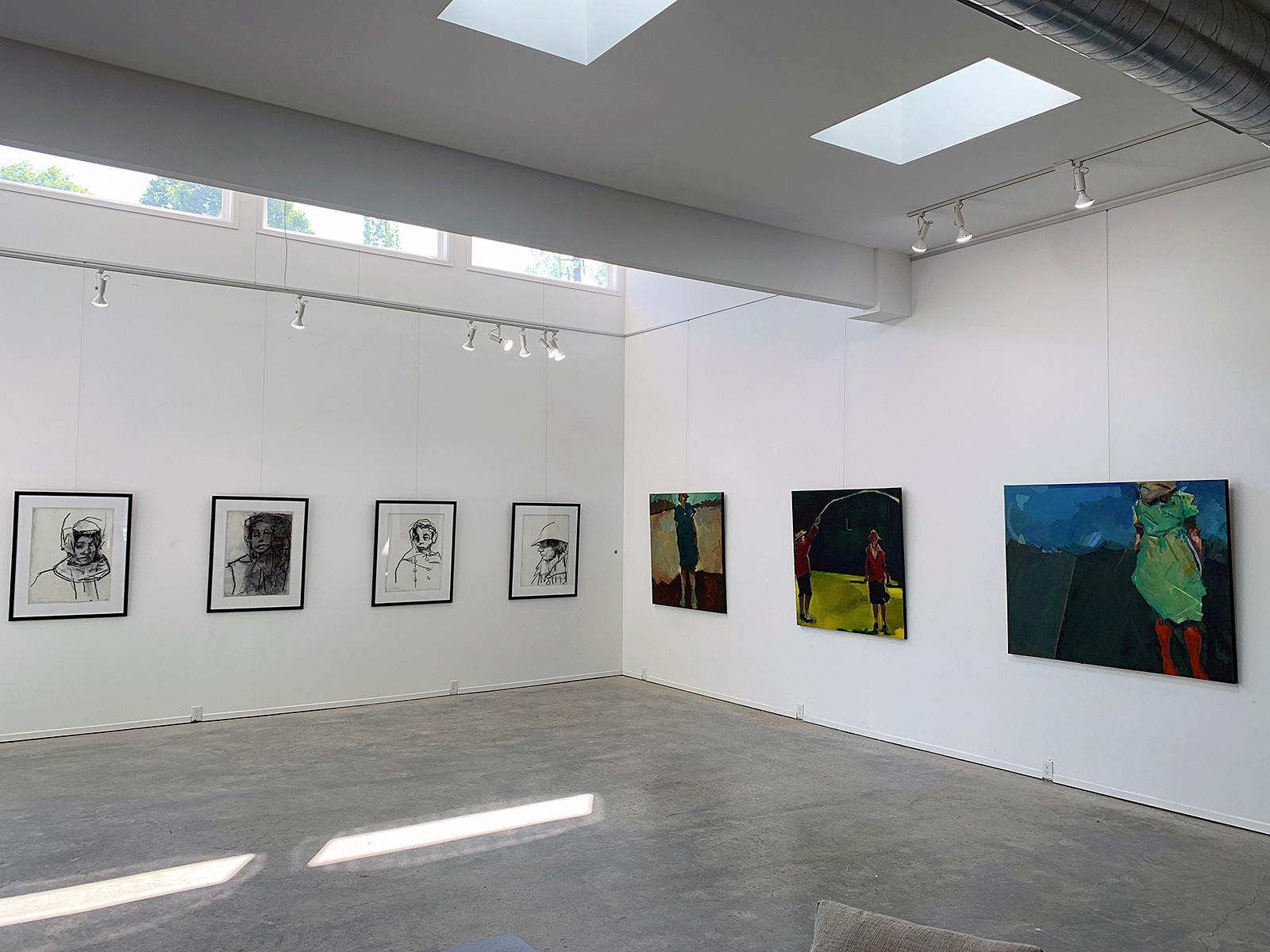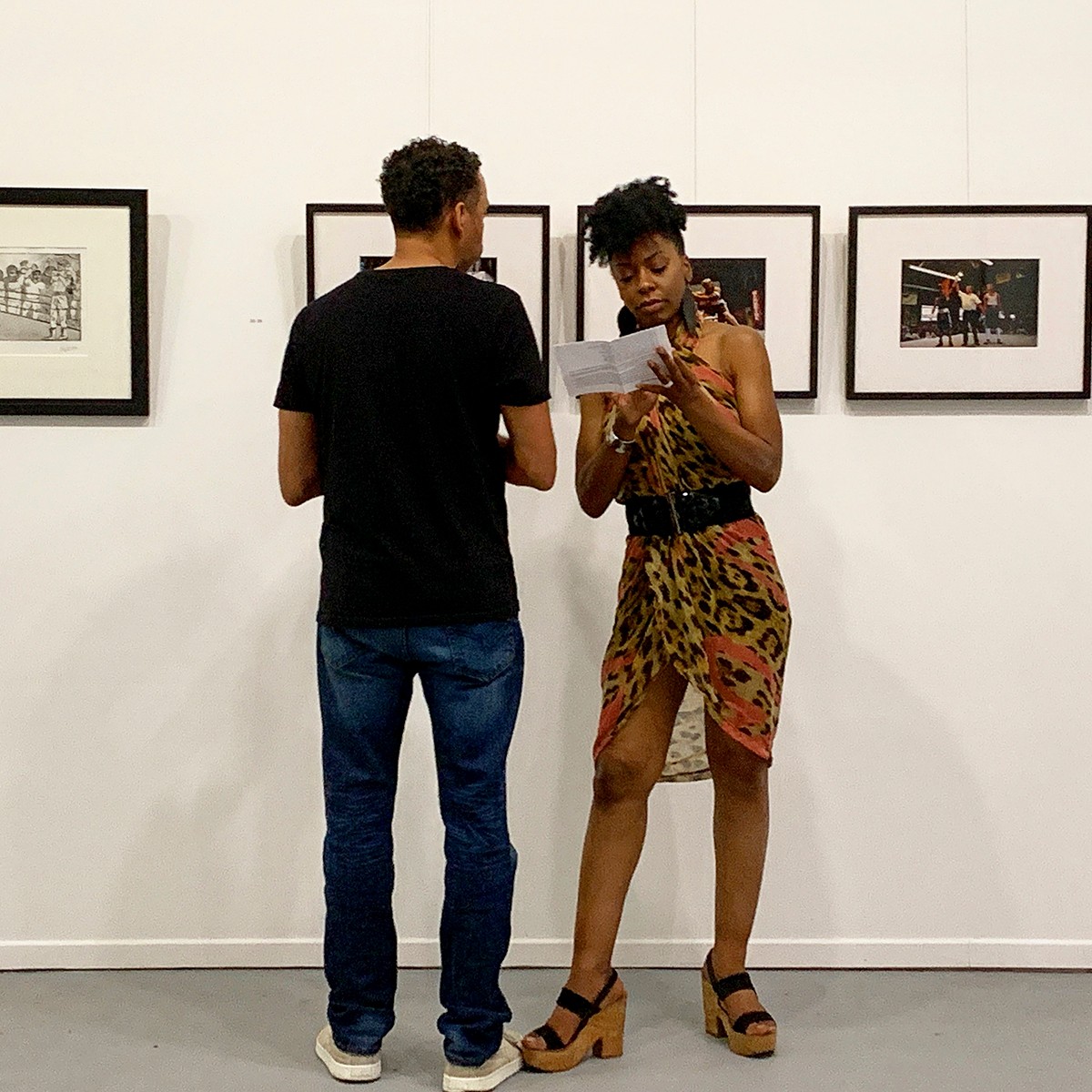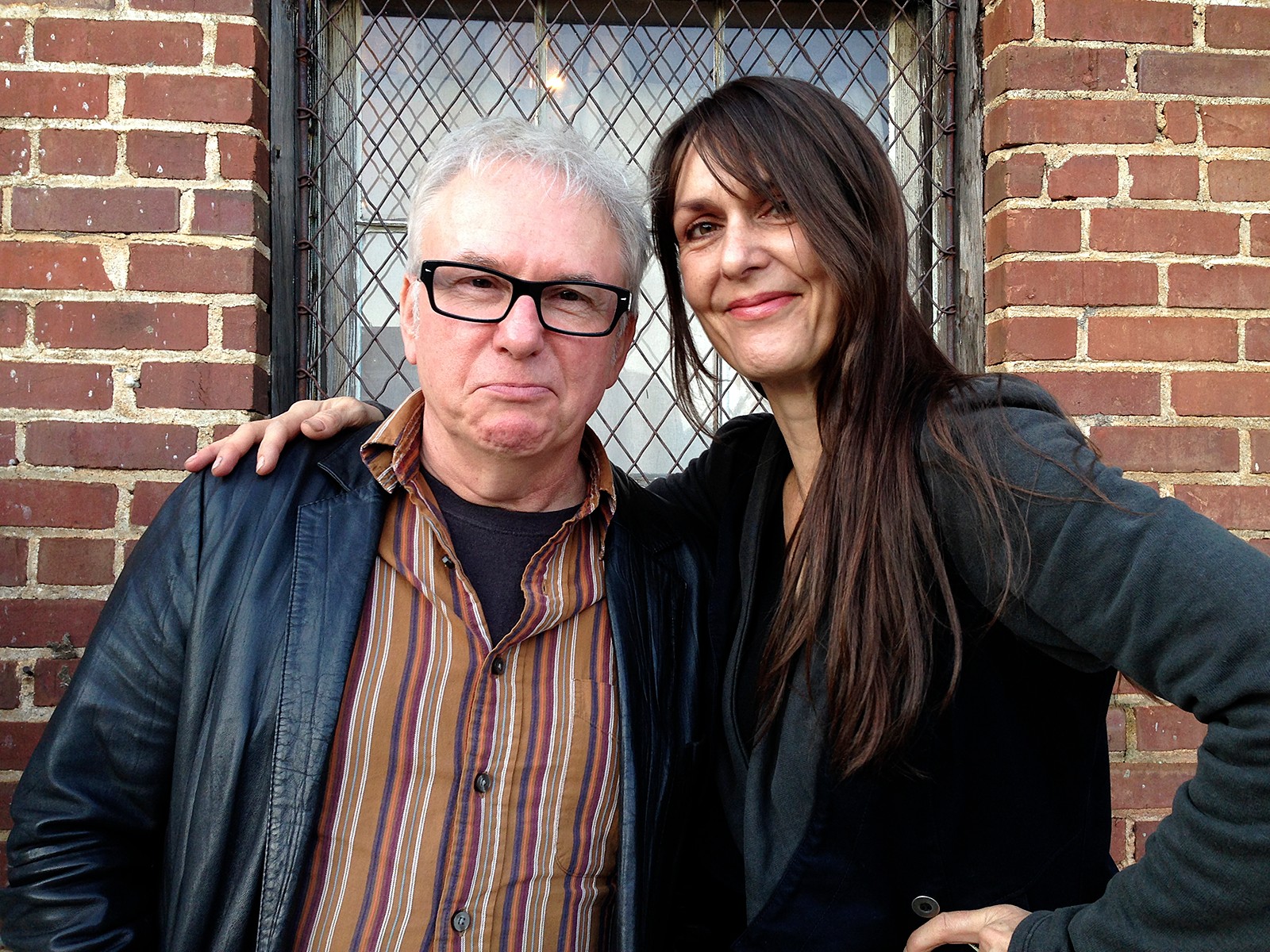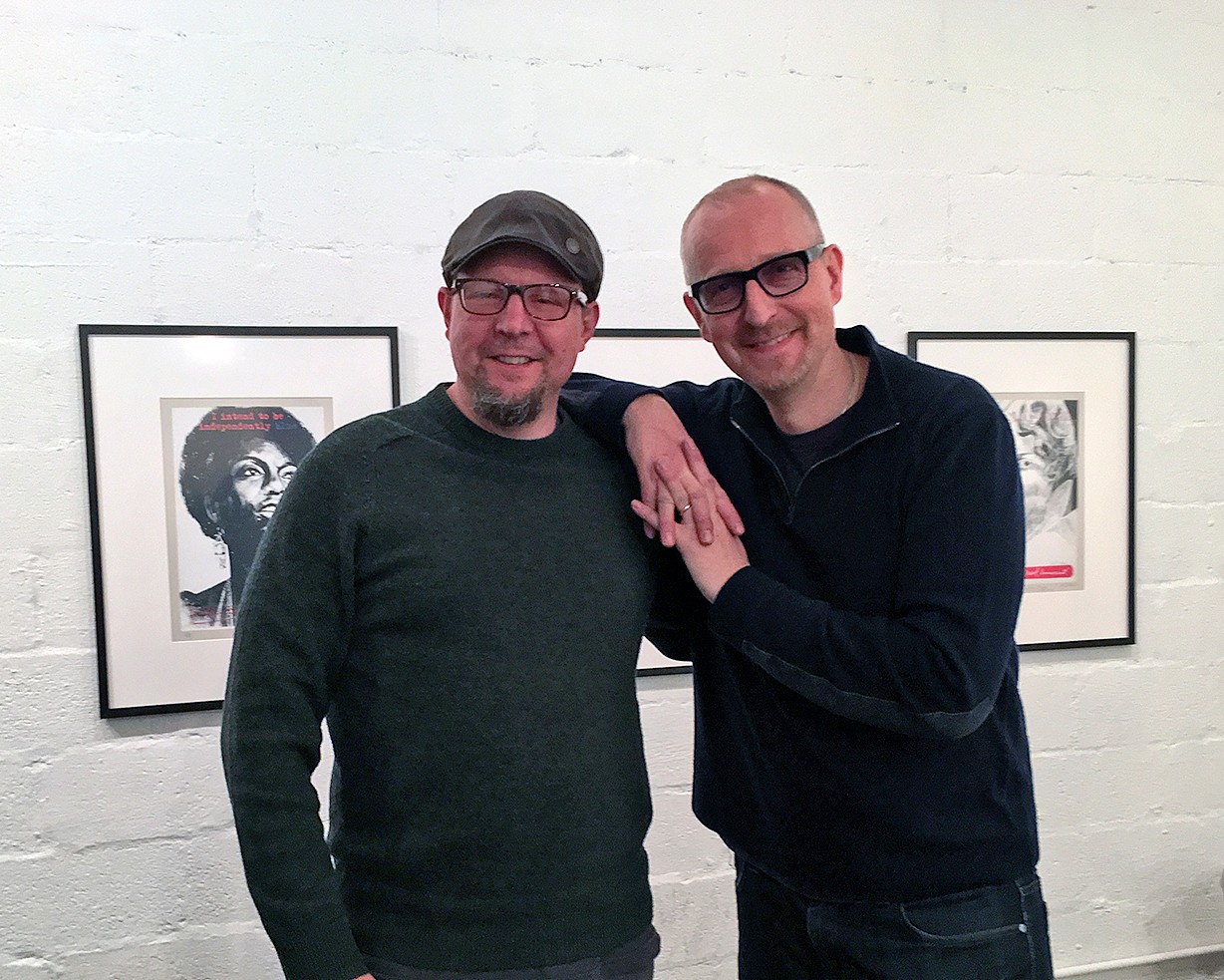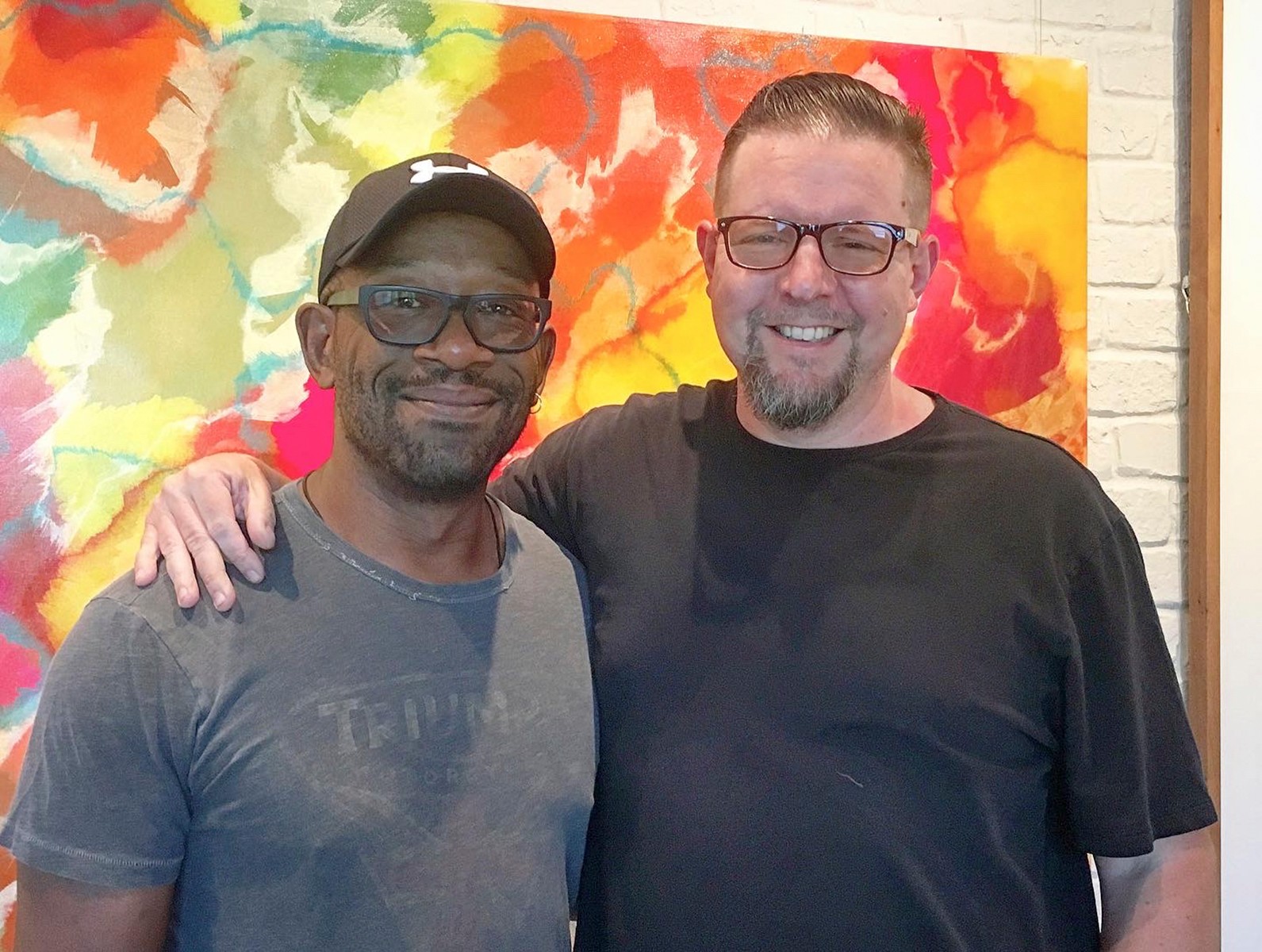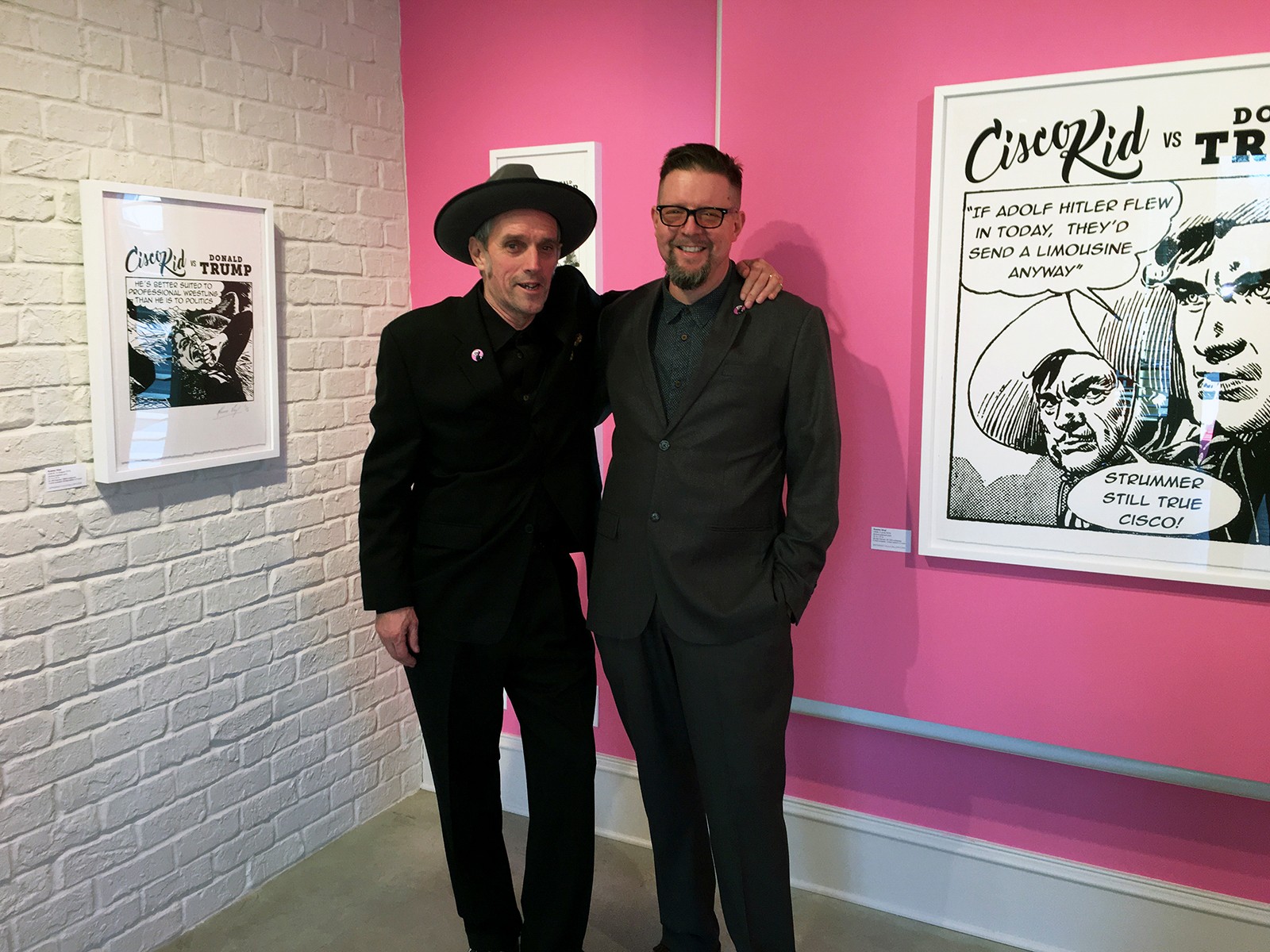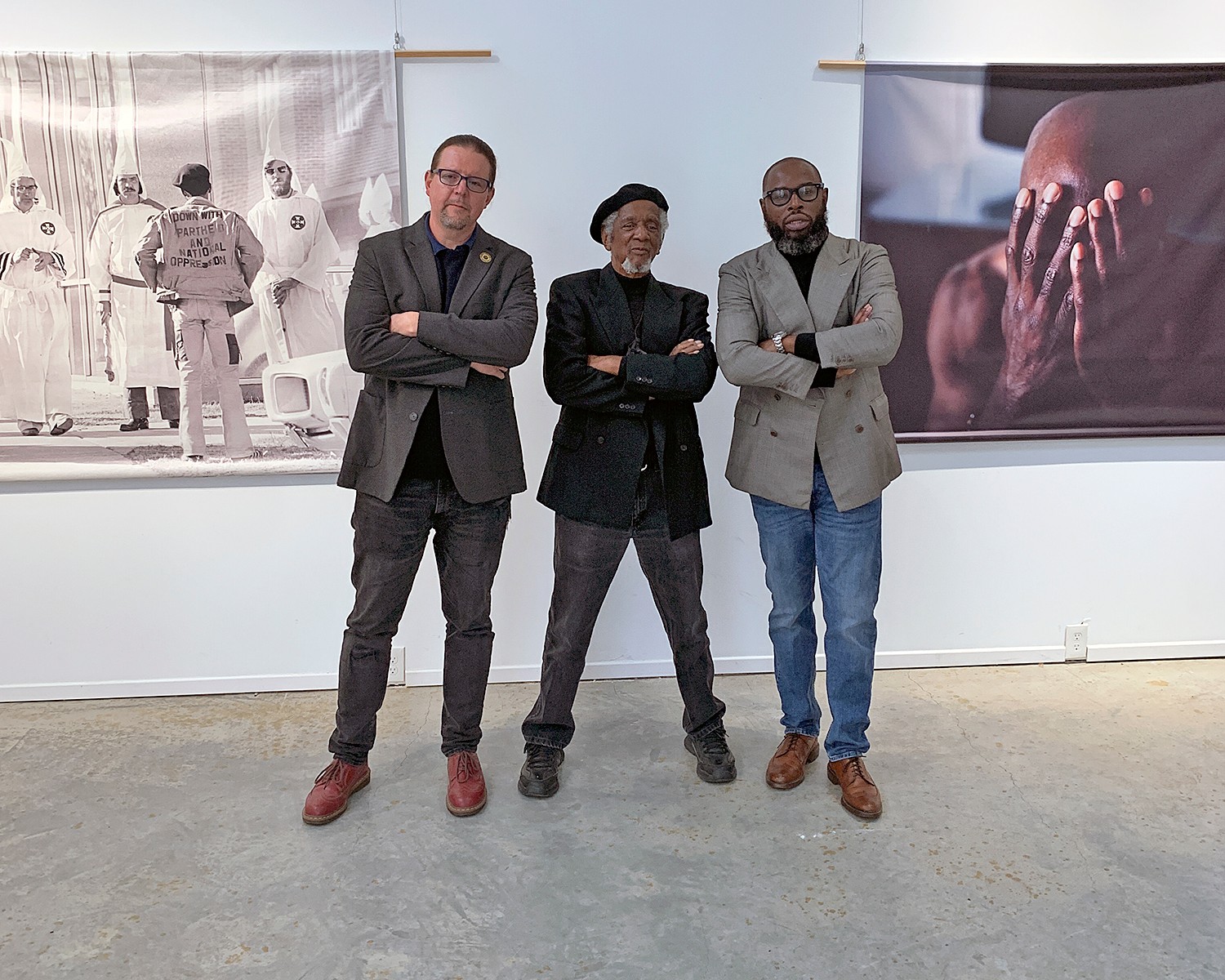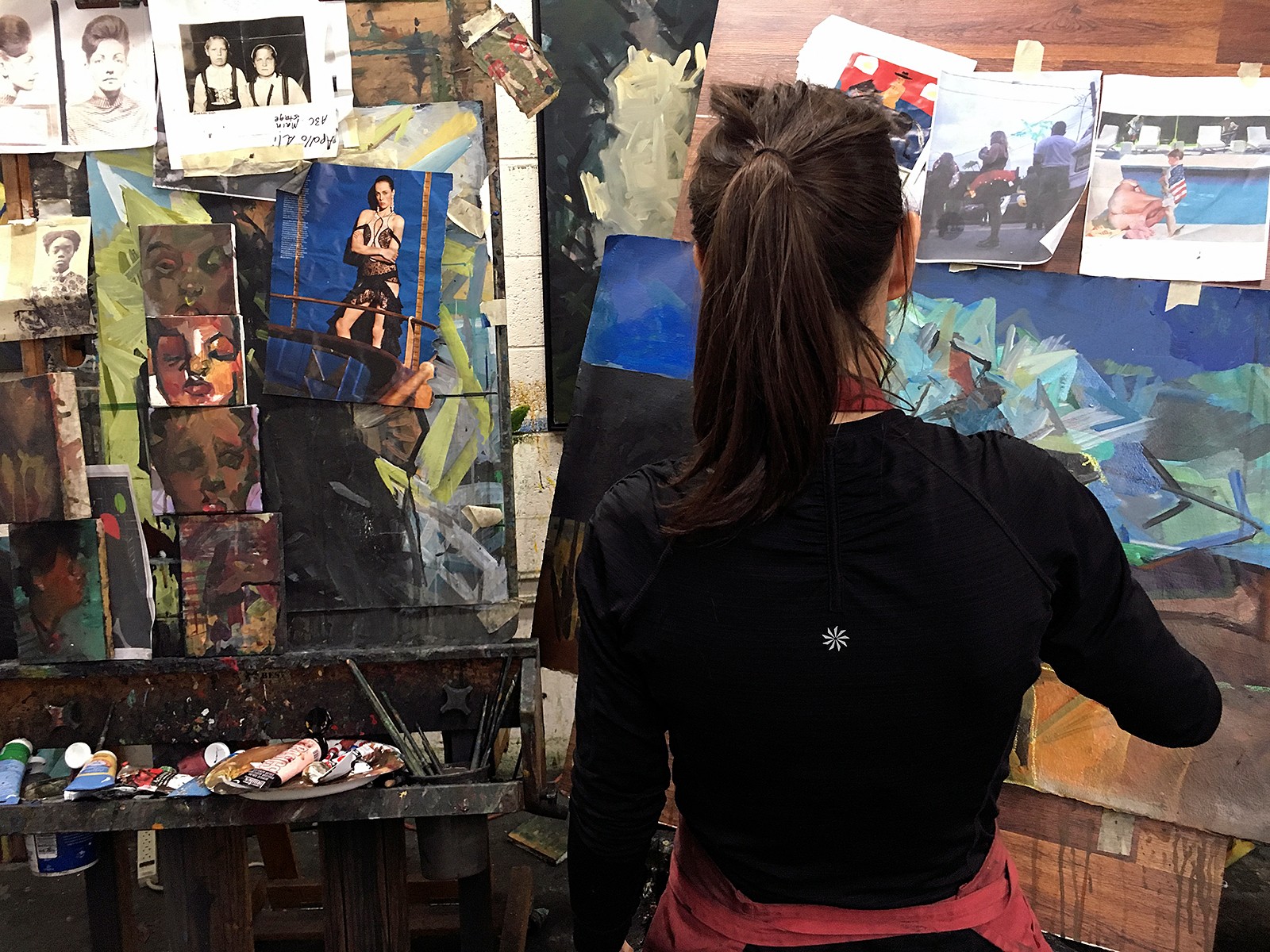 Image Credits:
Top photo at beginning of article:
Shawn Vinson at the WADDI, photo by Amador Photo
Photos at end of article:
drawings and paintings by Ruth Franklin at the WADDI
Friends of the WADDI: DJ Jamad and Taki
Wreckless Eric and Ruth Franklin
Shawn Vinson and Michael Jackson
Actor Lennie James and Shawn Vinson at Different Trains Gallery
Kosmo Vinyl and Shawn Vinson at DTG
Shawn Vinson with photographers Jim Alexander and Carlos York
Ruth Franklin in her natural habitat
Suggest a Story:
 VoyageATL is built on recommendations from the community; it's how we uncover hidden gems, so if you or someone you know deserves recognition please let us know 
here.